Wind Asset Management Europe 2022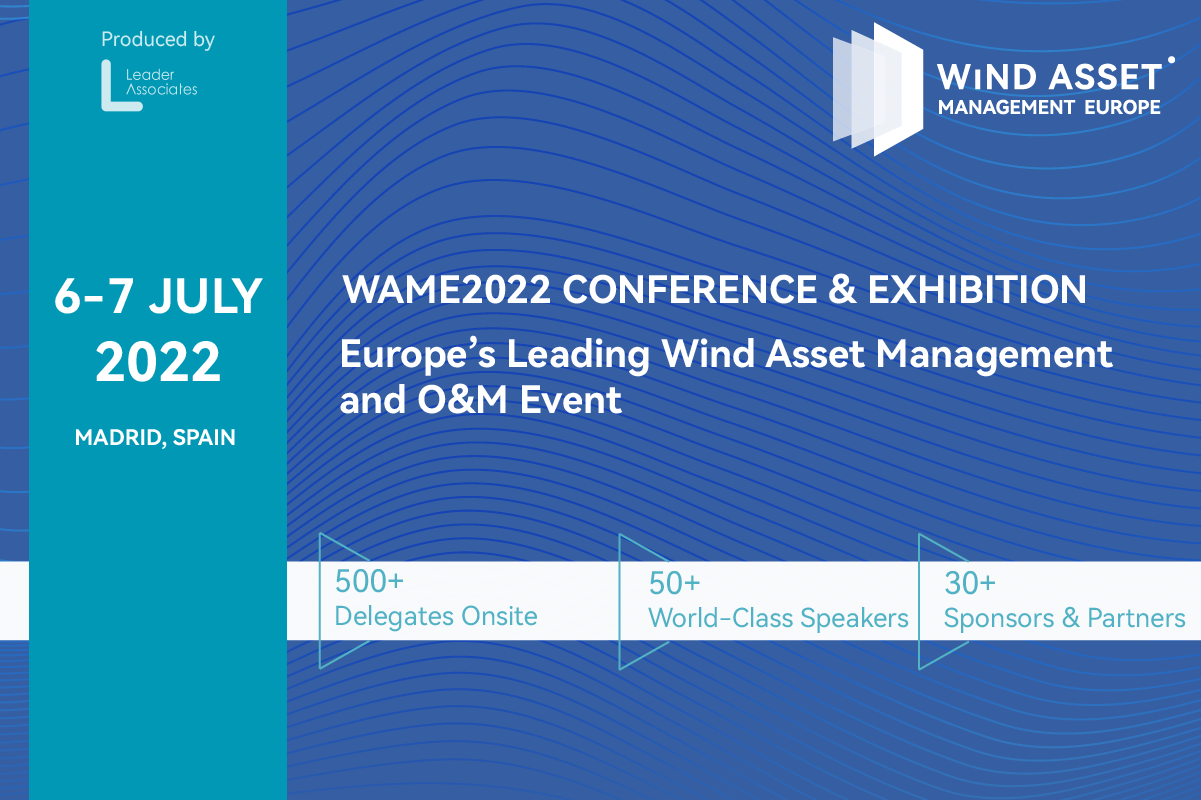 Europe's Leading Wind Asset Management and O&M Event
The volume of investable wind assets is projected to increase to 230 gigawatts (Gw) in Europe by 2020, consisting of 190 GW onshore and 40 GW offshore, with another 100 GW capacity to be implemented by 2030.
In order to tap the full potential of wind energy meanwhile ensuring long-term business profitability in the trend of grid parity, Wind Asset Management Europe 2022 aims to unite the European wind value chain to optimize wind asset value, operation, and maintenance, gathering key-decision makers from European governments, RE energy buyers, utilities, independent power producers, investors and financiers, OEMs, consulting and technical service providers.
Event Highlight:
• Co-located with Solar Energy Future Europe 2022 and Connecting Green Hydrogen Europe 2022.
• Strategic Conference that focusing on Europe wind power roadmap, offshore wind deployment, wind farm O&M, wind PPA, and technical innovations.
• Two-day unique networking platform for participants to build solid business partnerships.
• Innovation and Technology Exhibition to demonstrate practical wind farm case studies and advanced technologies.
MORE EVENTS

London EV Show

29 November, 2022 - 1 December, 2022, London, United Kingdom

Following on from the remarkable success of its previous edition, the London EV Show is all set to take place from 29th November - 1st December 2022 at ExCeL London.

More

CGHE2022

July, 6-7, 2022, Madrid, Spain

CGHE2022 is the leading Green Hydrogen Conference and Exhibition in Europe, which will be held in Meliá Avenida América, Madrid on July 06-07, 2022. Besides, It's also a premier business networking platform to meet with your prospective partners and strike the best business deals.

More