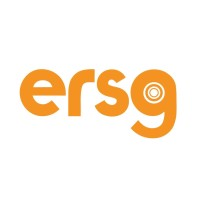 ersg
https://www.ersg-global.com
ersg
Established in 2008, ersg is the no.1 recruiter in staffing services to the global energy, renewables, engineering, power & built markets. We have cultivated market leading verticals to provide white & blue collar workers to some of the most reputable global brands.
As pioneers of our industry, we have won various awards & continue to grow with 15+ offices around the world.
We provide innovative resourcing solutions to meet client's needs, including Contract, Perm/Direct Hires & Workforce Solutions. Our workforce solutions include Managed Service Provider (MSP), Master Vendor (MV), Resource Process Outsourcing (RPO), ersg on demand, Payroll Services, Statement of Work (SOW) and Hire, Train & Deploy.
We are in a unique position where our services can make a difference to tackling climate change. By hiring industry experts, we are not only supporting the reduction of fossil fuel usage & the drive to meet net zero targets, but are also creating opportunity for our communities, creating a sustainable tomorrow.
​