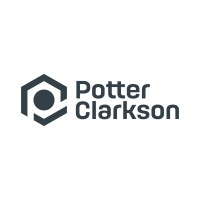 Potter Clarkson
https://www.potterclarkson.com
Potter Clarkson
Potter Clarkson creates value from your innovation. We bring vision and clarity of thought to guide you through the complexities of intellectual property for business. As consultants and experts in IP law, we help you understand, create, protect and defend the commercial value of your innovations anywhere in the world.
At Potter Clarkson, we are recognised for our wide-ranging technical and legal expertise, progressive thinking, business knowledge, deep commercial insight and approachability. As a pan-European firm, with offices in multiple EU-member states, we are able to support clients in all aspects of IP.
We make it our business to understand our clients' business sectors, practical challenges and commercial ambitions for the future. Providing the very highest quality of client service, strategic advice and 'right first time' delivery, we ultimately measure our own success by the success of our clients.
WHAT MAKES US DIFFERENT?
At Potter Clarkson, we have one clearly defined purpose:
Creating value from innovation
This provides us with the context and meaning for the work we do every day. We are committed to using our expertise to solve the IP challenges you face so your innovations can reach their full commercial potential.
Through our integrated service lines, deep sector knowledge and genuine interest in your ideas, we offer a complete IP solution to every challenge and opportunity you face.