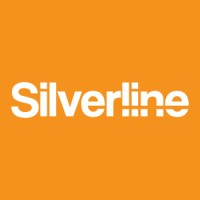 Team Silverline
https://teamsilverline.com
Team Silverline
Formed in 2009, Silverline is the first and only strategic, woman-owned communications agency focused solely on clean energy, climate policy, and emerging technologies.
Across media relations, thought leadership, digital content, public affairs, and analytics, we know our stuff.
Public Relations & Media
Thought Leadership
Public Affairs & Outreach
Digital & Social Media
Analytics & Insight
Creative & Content Strategy
Our Expertise
The renewable energy transition is well underway, with impacts across the power system. Clean energy is all we do.
Cleantech
Renewable Energy
ESG
Learn about our Approach
Every company has unique needs and priorities. Our custom programs and practice areas are designed to meet our clients where they are.
Startup Services with Silverline Innovate
Strategic Consulting with Silverline+
Full Service Partnership with Silverline Growth