Vindveggen Architects: The importance of trees
Text: Lisa Maria Berg | Photos © Terje Solvang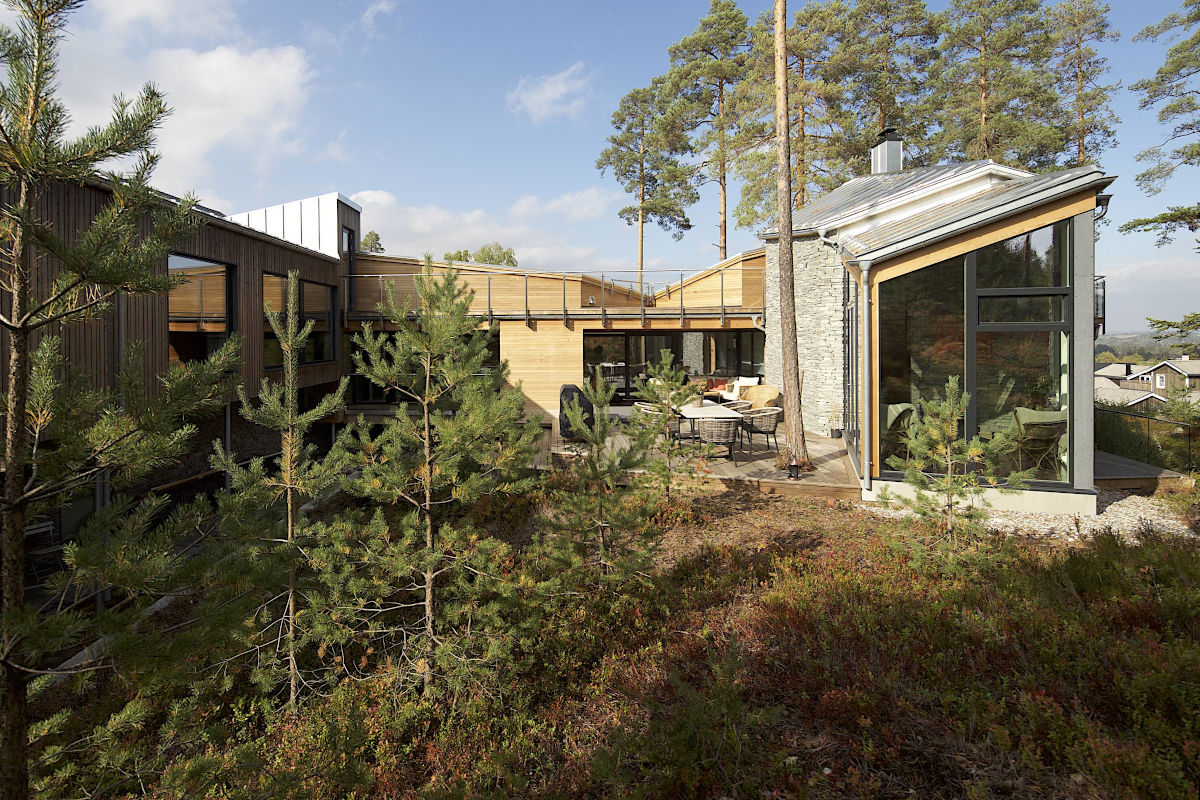 The green goes as far as the eye can see. It surrounds you. The southern part of Norway is basically one big forest. It almost makes for an organism -this living, breathing thing soaking in the sun, cleansing the air. In Norway, a tree is a whole lot more than just wood and leaves. It is our warmth, our surroundings and the roof above our heads. For an architect, a tree makes for more than just material, it makes for a way of life.
Vindveggen Architects is situated in Lillestrøm, not far from where the river Glomma has its tributary in the Øyeren Lake. We will get talking about houses in a minute, but first, we have to talk a little bit about trees. The Glomma River has played an important part in the centuries-old timber tradition of the region. While today we transport timber by lorry and boat, for centuries, log driving was a vital way of getting timber from the forest to the mills and the ports. Working on the river was a hazardous life. If timber got stuck, the log drivers had to jump from log to log and manually loosen any timber that had got caught. It was a dangerous job, but for many towns along the rivers of Norway, a crucial part in the shaping of whole communities. Timber was used for all sorts of things: most importantly, for building houses. This remains true today. Timber is to Norway what bricks and mortar are to many other countries; the very backbone of society. With that in mind, let us talk about architecture.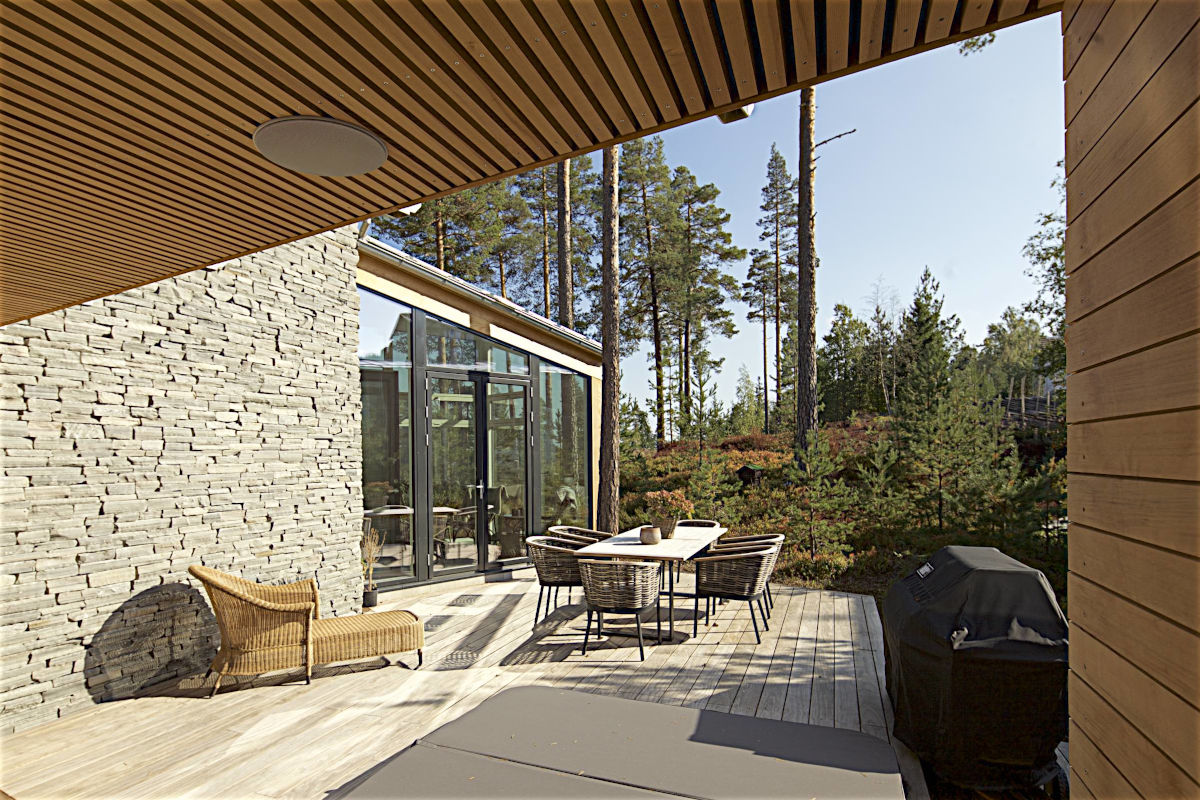 Sustainability
The 17-person firm, located merely a ten-minute train ride from Oslo, is at the heart of the architecture industry in Lillestrøm. The firm works on a broad spectrum of projects. "We make everything from houses, schools, kindergartens and swimming pools. It is exciting to work with such a variety of forms, ideas and concepts," says CEO Martin Glomnes. Whether the team is designing the classrooms for future generations or building a cabin in the mountains, however, there are always some similarities in the work. "In every job, sustainability is key. It is always at the back of our minds. Working in a sustainable way means that every step of a process has been given thought. From the choosing of materials, to transport, to how we work on site," explains Glomnes.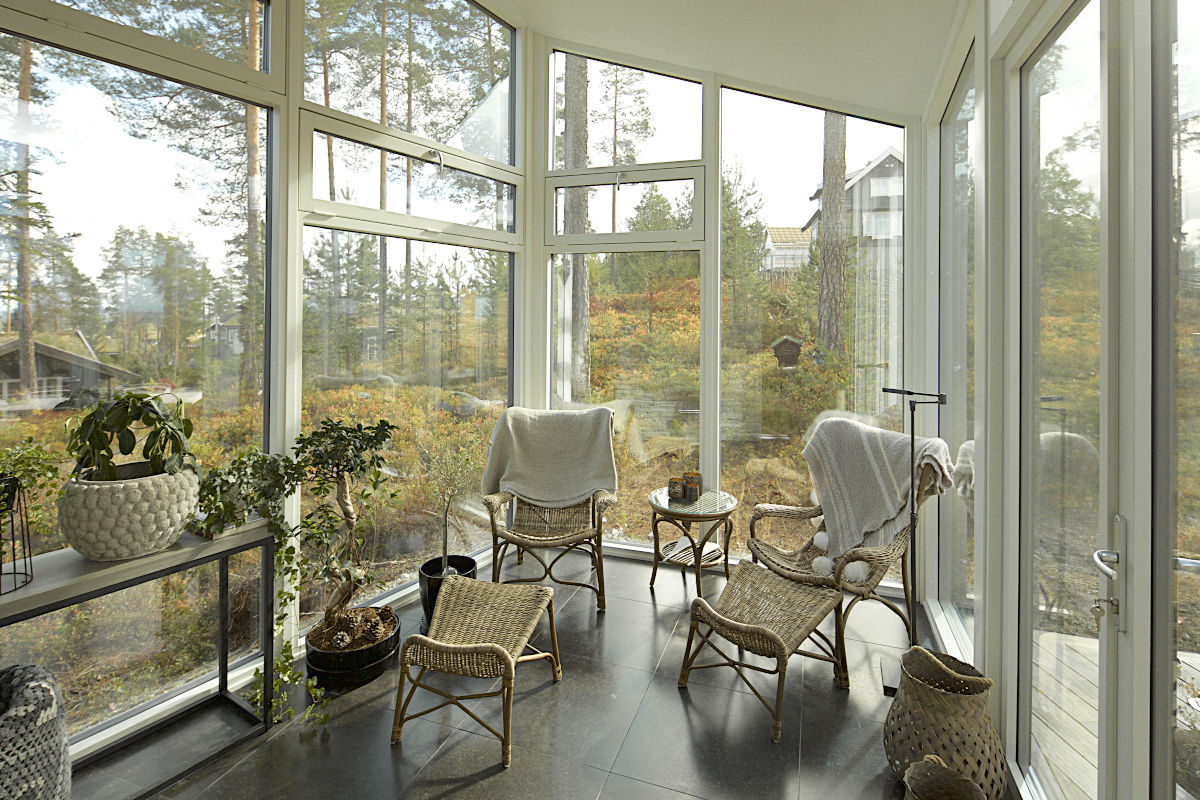 One of their latest projects took the relationship between a house and its surroundings to a new level. When a couple wanted that special house that could bring nature into their lives, Vindveggen got on board. "We let the land help decide what the house would look like. Normally, the land is shaped and altered, but this time, we asked ourselves how the house could benefit from untamed surroundings," explains Glomnes. Every tree was taken into consideration. The surrounding land was always given top priority, and the team made sure to preserve the precious heather and the blueberry bushes. Every piece of material and tool had its designated place, keeping the flora out of harm's way.
"When a house is built in nature in such a fashion, it makes for a whole new way of living. Instead of a grass lawn, you would have the forest floor as your garden," continues Glomnes. It has made for a house where walking out of your living room door means you are walking straight out into nature. "There was, throughout the whole process, full awareness about what sort of material we would use for a house like this," Glomnes adds. And rather suitably, they landed on trees, with untreated spruce as the main component: essentially bringing the surrounding forest into the house itself.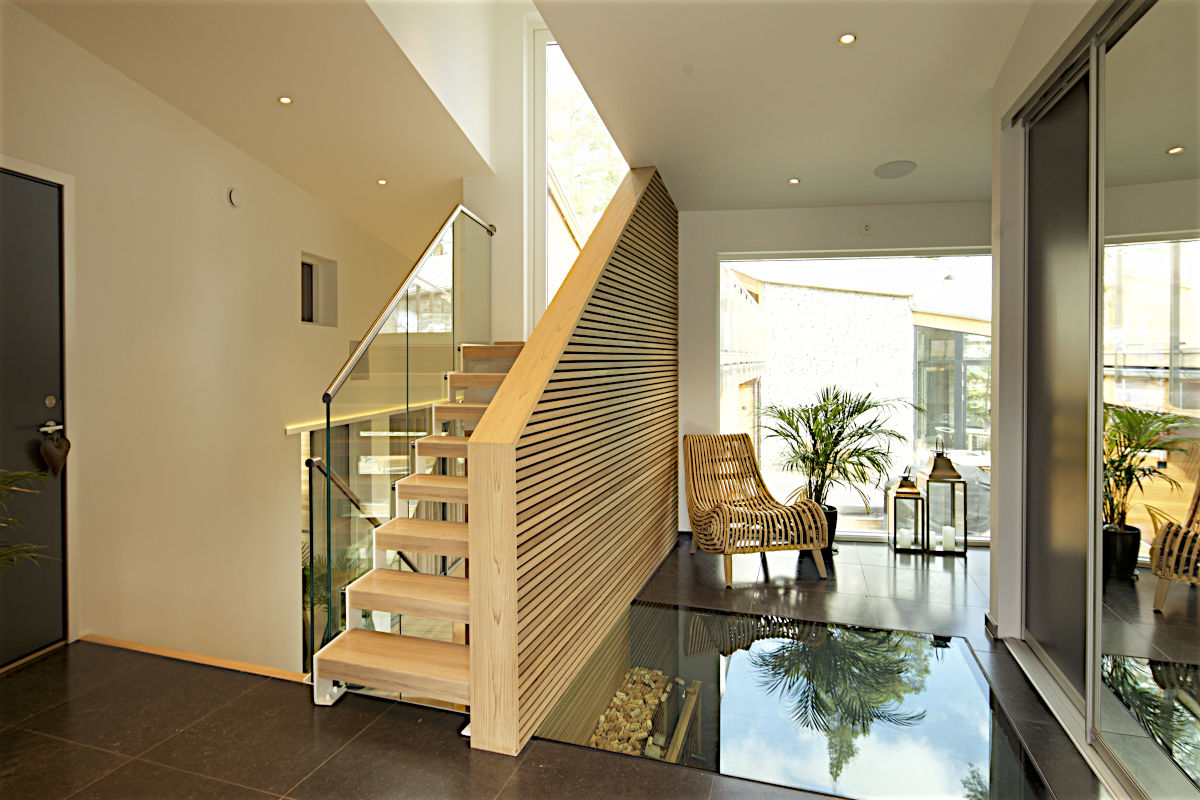 The name
Let us return for a moment to the log driving. At Svelle, Øyeren's neighbouring lake, timber was often pooled up before further transport. Heavy winds made for troublesome working conditions, however, and it was soon decided to build a wall across the lake to protect the timber from the elements. Between 1903 and 1909, a long wooden wall was wedged into the ground, straight across the lake. It was in the surrounding regions named 'the storm wall' or 'the wind wall' − Vindveggen. Today, Vindveggen is gone, but a small architecture firm in Lillestrøm has kept its history alive by keeping its name, and its purpose − to build something that will shield from the often brutal winters of Norway.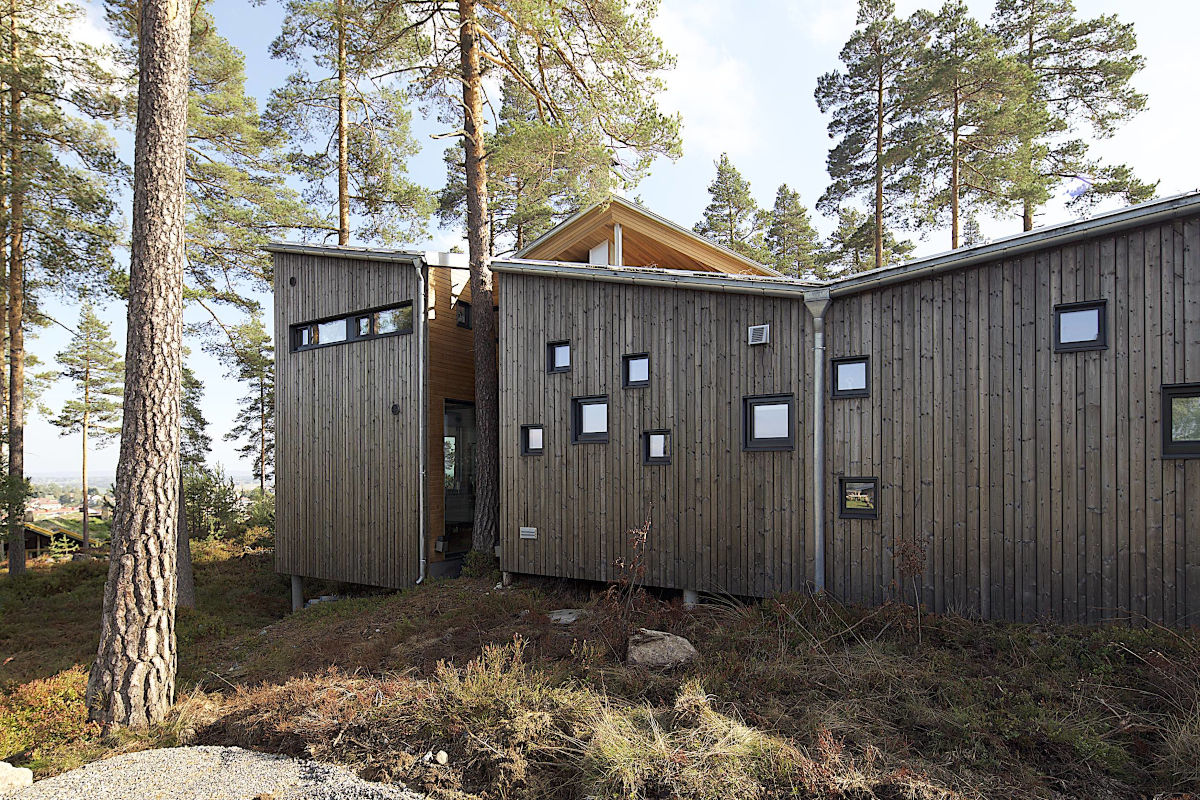 Web: vindveggen.no
Subscribe to Our Newsletter
Receive our monthly newsletter by email