Airborne wind firm resorts to crowdfunding to stay aloft
By Jason Deign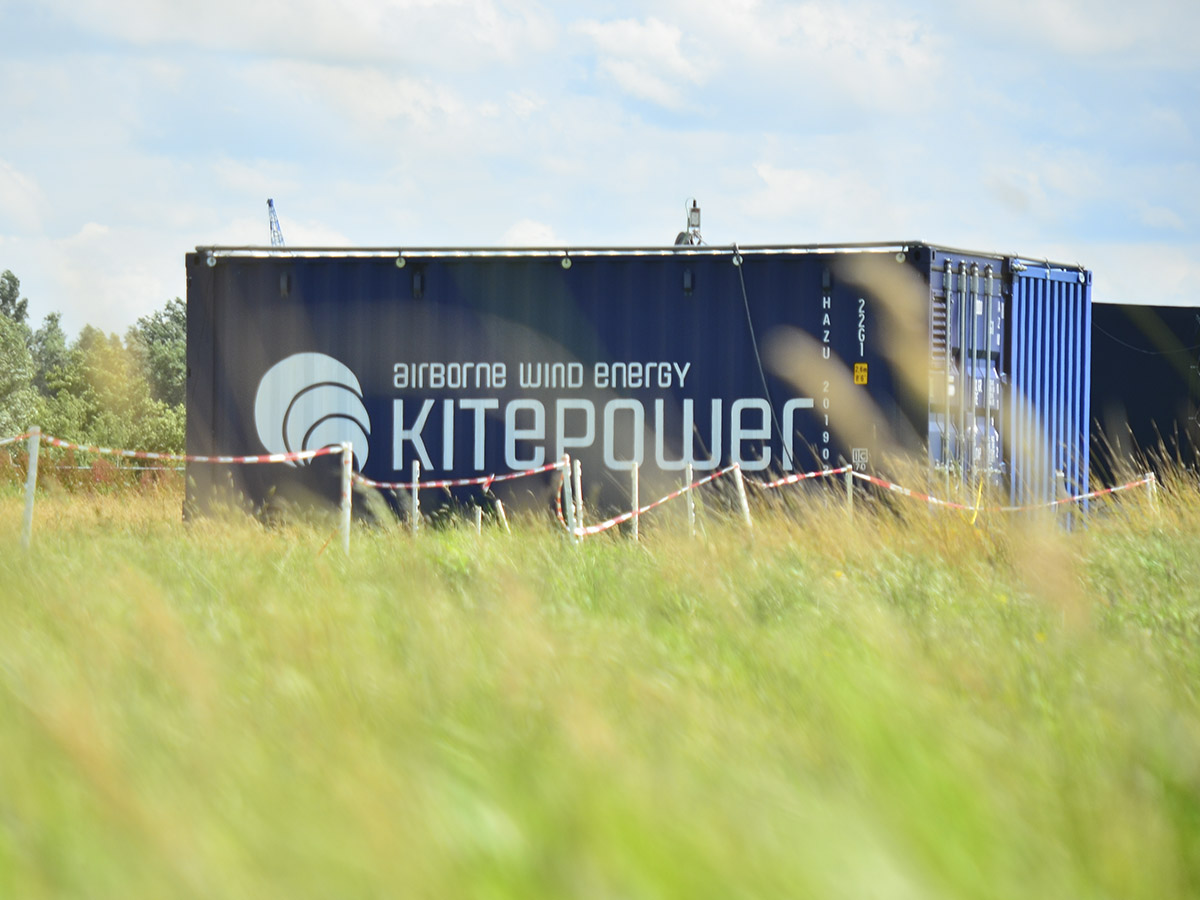 Delft, Netherlands-based airborne wind energy (AWE) developer Kitepower is planning a crowdfunding drive for cash. The move underscores the precarious path to commercialisation facing firms in the promising yet technically challenging AWE market, which has yet to be conquered despite the efforts of some of the largest companies on the planet.
The idea behind AWE is to replace the blades used in traditional wind turbines with airborne devices, typically kites or gliders, that are tethered to the ground and generate energy by looping in the sky. AWE proponents say the technology can access high-altitude winds that blow more strongly and consistently than those that can be reached using conventional wind turbines.
Another avowed advantage of the technology is that it requires much less in terms of materials than a traditional wind turbine, theoretically reducing costs. To date, however, businesses trying to commercialise AWE have only had limited success. One German company, SkySails Power, has got as far as launching an AWE system in the island of Mauritius, but has more recently divested part of its business.
And the industry's most prominent flag bearer, Makani Technologies, failed to achieve commercialisation despite being backed by Google's parent company, Alphabet. Makani's demise has been blamed on the complexity of its technology. Depending on the concept involved, the airborne device may be rigid like an aircraft or flexible like a kite.
Energy generation, meanwhile, can be via small turbines on the device, which spin as the craft moves through the air, or via a winch on the ground that spins round as the tether plays out.  Makani attempted to generate power using a rigid glider with wing-mounted turbines, which is generally viewed as the most complex technology setup in AWE. Kitepower's system uses a flexible kite and a ground-based generation unit, which helps simplify the technology.
Still, the company's decision to embark on a crowdfunding push for financing does not instil much confidence in the prospects for the technology. Kitepower, which has been developing its product since it spun out of the Delft University of Technology in 2016, says it has already used more than four million euros to turn its mobile airborne device into "a mature and applicable system."
"After conducting six years of research at Delft University of Technology, we launched two working prototypes, with which we have now carried out three successful pilots," says Joep Breuer, Kitepower's chief technology officer. "V9 is the latest version and has a larger kite and winch. It furthermore utilises the latest technologies, such as advanced micro-computers and lines made of polyethylene, which are up to seven times stronger than steel. While a kite currently generates 100 kW per year, we want to increase that to 200, 300 and 500 kW in the years ahead."
The company has flown prototype systems on the Caribbean Island of Aruba and says it is working with the Dutch Ministry of Defence on providing sustainable energy supplies for the military. Investors interested in supporting the company can register their interest now.
Subscribe to Our Newsletter
Receive our monthly newsletter by email