START-UPS SPARKING CLEANTECH
By Mark Anderson, Chief Acceleration Officer & TechX Director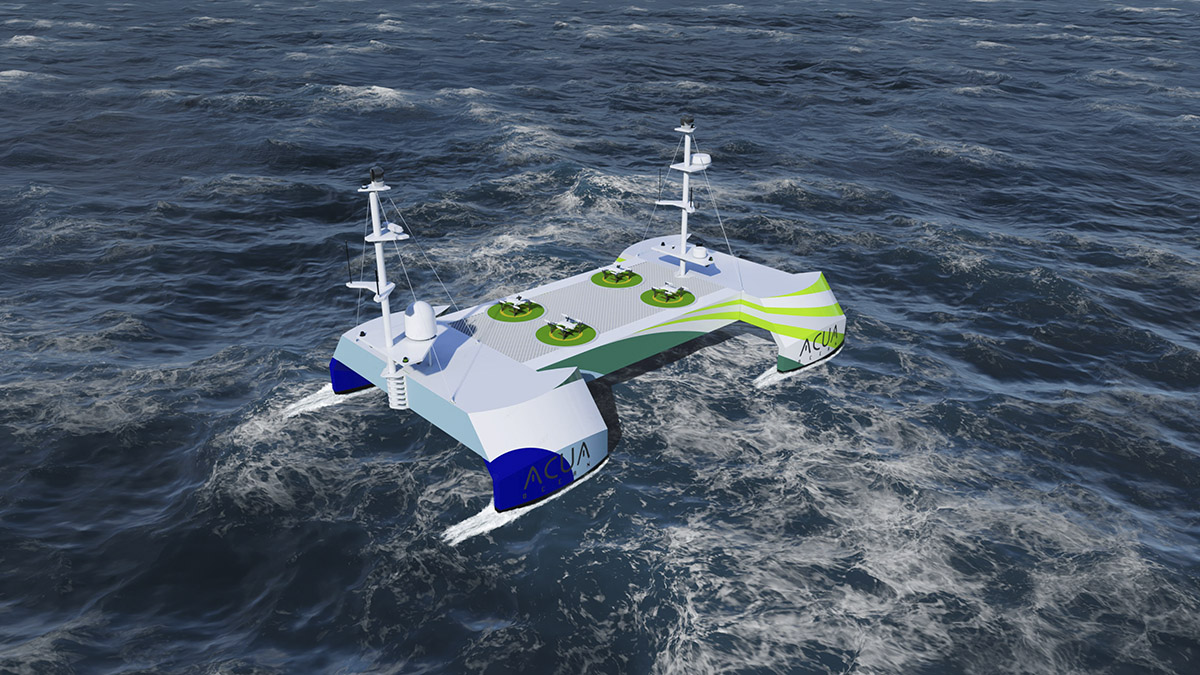 It's been fifteen years since former US Vice President Al Gore won the best documentary Oscar for An Inconvenient Truth, which presented scientific evidence of the impact posed by climate change. It's also been fifteen years since Venture Capitalist John Doerr delivered his famous TED Talk, in which he gave an impassioned and emotional plea for action to be taken against global warming. He emphasised the need for businesses to play a leading role in the transition to a low carbon economy, citing investment in cleantech as a clear route to a sustainable future.
Over the years the cleantech sector has struggled to gain consistent momentum. Emerging over three decades ago, there have been several surges of interest from investors and entrepreneurs, shortly followed by scepticism due to policy uncertainty, technological limitations and low profitability.
But following the United Nation's Paris Agreement, recent years have seen a significant shift in attitudes in many countries. Now more than ever governments, businesses and individuals are seeking to reduce their carbon footprint and shift towards sustainable energy sources. Last year, global investment in low carbon energy technologies totalled a record-breaking $1.1 trillion – and the market is expected to expand further. Meanwhile, the cost of renewable energy technologies such as solar and wind power has fallen dramatically, making them increasingly competitive with conventional energy sources.
According to the International Energy Agency, almost half of the emissions savings required to meet net zero in 2050 rely on technologies that are not yet commercially available. While the demand for cleantech is there, this must be matched with ingenuity, disruptive business models and determination, attributes often associated with start-ups and early stage businesses.
Pioneering clean energy
Over the last six years the Net Zero Technology Centre (NZTC) has supported the most promising start-ups through our TechX Accelerator programme, which offers these businesses invaluable support including exposure to investors, mentors, industry partners and £100,000 of grant funding.
We see start-ups at the forefront of innovation, identifying new opportunities that more established corporations may overlook. The entrepreneurial mindset is also a force to be reckoned with; start-ups' agility and risk-taking mentality are needed to develop and deploy new technologies that will make a meaningful impact in shaping and decarbonising industry.
To date TechX has supported 45 start-ups, who have gone on to generate £10 million in revenue collectively, and raise over £70 million in equity. At NZTC we're placing next-gen start-ups on the map, shortening their road to commercialisation and introducing new-found cleantech to the energy industry. Our 2023 start-up cohort is currently underway, with an exciting range of revolutionary clean energy technologies under development.
Hydrogen-powered autonomous surface vessels
Among our latest cohort is ACUA Ocean, a London-based maritime start-up founded by CEO Neil Tinmouth and COO Mike Tinmouth. The company is developing a liquid Hydrogen powered Uncrewed Surface Vessel (H-USV), the first purpose-built USV to operate using only hydrogen fuel.
The solution will help overcome the power and range limitations of existing battery and solar-powered vessels, enabling longer operations and faster refuelling to reduce vessel downtime. Once operational, the prototype vessel expects to offer an endurance of up to 70 days at sea, with an ability to achieve sprint speeds of 20 knots.
A first for industry, the remotely operated drone vessel will release no greenhouse gas emissions if powered by green hydrogen. The H-USV promises to provide data services for offshore operations at significantly reduced cost and emissions.
Sustainable desalination technology
Green hydrogen production needs plentiful supplies of fresh water, which is where another of our trailblazers comes in. Waterwhelm, an Edinburgh-based start-up, is paving the way in enabling low cost, green hydrogen production with its novel forward osmosis desalination technology, which turns salt water into fresh water. Led by Managing Director Alireza Abbassi Monjezi, the company's solution will enable green hydrogen production in regions where fresh water is unavailable.
Nearly 85% of global green hydrogen projects slated for 2040 will require desalination for water supply. However, desalination technologies have high capital costs, and they are also energy intensive because they operate at high pressures.
Waterwhelm presents a solution using a low pressure semi-permeable membrane and utilising waste heat, which promises significant savings in operating and capital costs, with the opportunity to accelerate greenhouse gas emissions reduction compared to the traditional reverse osmosis method. Waterwhelm's technology could reduce the electricity consumption of desalination by up to 80%.
Global green hydrogen ambitions will only be achieved if seawater can be desalinated cost-effectively. Waterwhelm's innovative approach could provide low-cost and sustainable access to desalinated water, bringing a global hydrogen economy one step closer.
Satellite-derived ocean survey intelligence
Green hydrogen also requires an abundance of cheap electricity generated from renewables. The growth potential of offshore renewables in the UK is staggering, with the Scottish Government alone aiming to increase offshore wind capacity to 11 GW by 2030, and with increasing interest in the potential for wave and tidal energy.
To propel offshore renewable energy projects, developers need accurate survey data which is costly and time-consuming to gather. Enter MESPAC, an Italian company that is looking to make a big impact in the UK energy sector. CEO Andrea Gulisano and CTO Giuseppe Giorgi offer a solution that utilises satellite data to collect real-time information on the ocean waves and winds, providing a quicker, more cost-effective and lower carbon solution than current methods.
Developers in the renewables sector need accurate metocean surveys. Current methods install in-situ devices to gather this data, which cause delays due to lengthy permitting processes and loss of devices. They also produce unnecessary greenhouse gas emissions.
MESPAC's technology is an AI and modelling platform that uses data from earth observation satellites. The quality of the data provided is suitable for bankability, advanced design activities, monitoring and control of operations for new offshore energy projects.
The potential impact of ACUA Ocean, Waterwhelm and MESPAC, as well as the rest of our TechX 'Pioneers', is ground-breaking. While still in the relatively early stages of development, our 2023 cohort is a testament to the critical role start-ups have to play in accelerating cleantech and, ultimately, a net zero energy industry.
Subscribe to Our Newsletter
Receive our monthly newsletter by email