Award-winning measurement instrument may improve the quality of biogas
By Jason Deign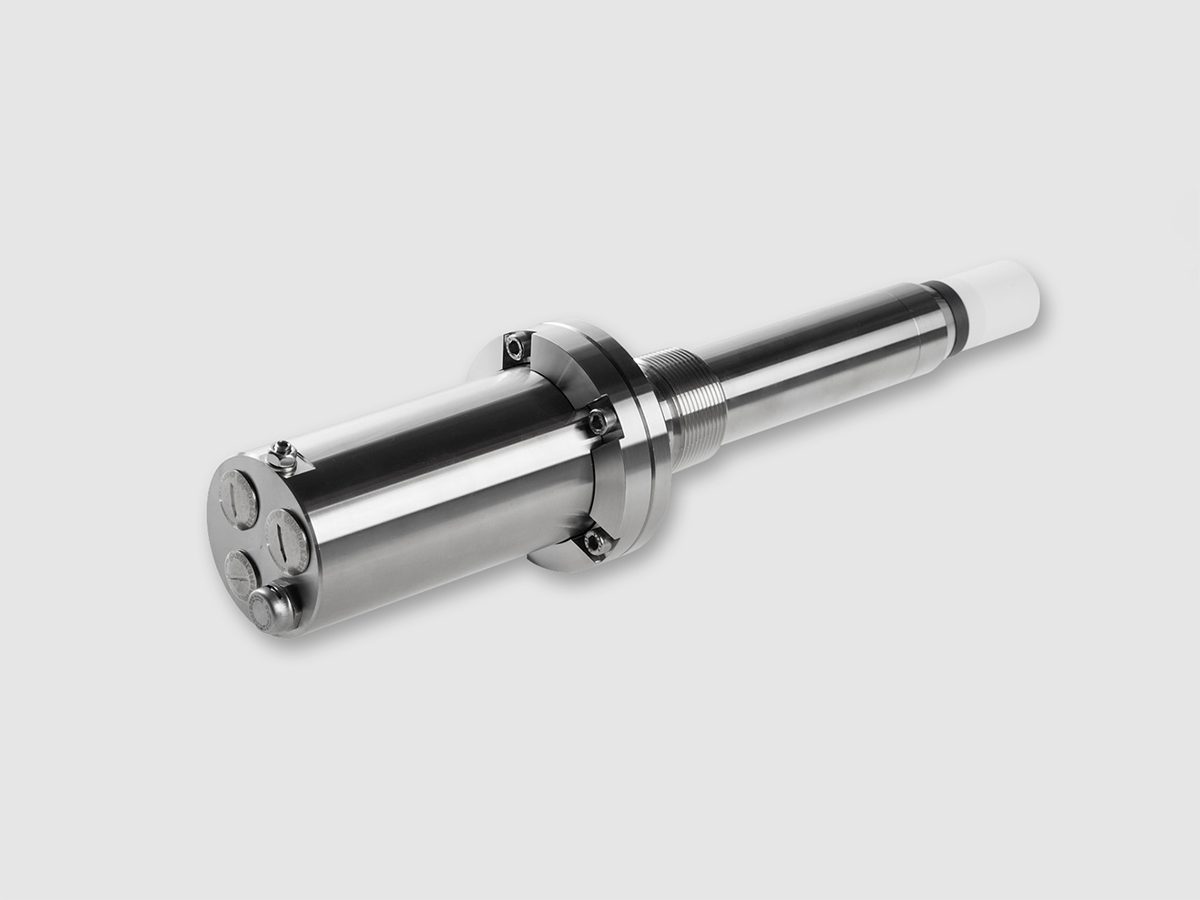 A device that can help improve the quality of biogas has been named 'gas detection product of the year' at an awards ceremony in London, UK. Underscoring the growing importance of biogas in addressing decarbonisation, Vaisala's MGP261 multi-gas measurement instrument picked up the prize at the Instrumentation Excellence Awards.
In its latest World Energy Outlook, the International Energy Agency estimates around 400 billion cubic metres of biogas will be needed worldwide by 2050. By measuring methane, humidity and temperature levels within biogas process pipelines, without the need to extract samples, the MGP261 may help reach that goal, says Vaisala product manager Antti Heikkilä:
"By helping to improve efficiency and financial performance, this technology [the MGP261] is also contributing to the fight against climate change. Anaerobic digestion turns waste into renewable energy and reduces dependency on fossil fuels, which is even more important in an energy crisis."
Monitoring is key
Simple in principle, in biogas production, feedstocks, which are usually made up of organic materials such as livestock manure or food processing waste, are fermented in vats called digesters where microbes create methane. The methane can then be used directly as a fuel or as a precursor for other energy sources, and because it is made from atmospheric carbon present in the feedstock, rather than fossil fuels extracted from the ground, biogas has a neutral greenhouse gas footprint. The conditions inside the digester, however, must be carefully controlled to maximise the output of the system.
Because they are living beings, the microbes involved in anaerobic digestion, the process that produces methane, can die off or slow down their metabolic rates if the temperature, acidity and other characteristics of their environment are not ideal. At the same time, measuring these characteristics is not always easy because digesters need to be sealed for the microbes to produce methane. If they have access to oxygen, the microorganisms will produce carbon dioxide instead, which is not much use as a fuel.
This is why, says Heikkilä the MGP261 "represents a major breakthrough for the operators of biogas plants. Not only are they able to control biogas production more efficiently, and at a lower cost with this instrument, but they can also improve the quality of the biogas."
An industry in rapid development
In a separate awards ceremony, a company called Anaergia was named a Biogas Groundbreaker for efforts to scale up biogas production in Europe. The European Biogas Association award came after Anaergia announced the construction of six new facilities in Italy that will process around 230,000 tonnes of organic waste a year from 2023.
Another Anaergia plant, in Denmark, is expected to be one of the largest in the world upon completion, producing 1.4 trillion British thermal units—equivalent to around 40 million cubic metres—of biomethane a year. "Instead of allowing waste to cause climate change, we are using it to create a carbon-negative fuel that is helping the world reach net-zero," says Andrew Benedek, Anaergia's chairman and chief executive.
"Our dedication has led us to create a complete set of technologies that can convert any type of organic waste into biogas," he says.
Subscribe to Our Newsletter
Receive our monthly newsletter by email