BayWa r.e.: leading the way in the fast-moving solar market
BY JASON DEIGN | PHOTOS: BAYWA R.E.
BayWa r.e. is one of solar energy's global heavyweights. Part of German conglomerate BayWa AG (the 'r.e.' stands for 'renewable energy'), the company has built 156 solar parks and manages around 4.5 GW of capacity worldwide. Jason Deign speaks to Santiago López, managing director of BayWa r.e. in Spain, about the company's experience in solar and developments in the market.
BayWa r.e. has its origins in Germany's wind industry, with Etaplan, a precursor of the company, supporting the development of the first large-scale project in North Friesland from 1990. By 2007, the business was building megawatt-scale solar farms in Germany, and in 2010, it entered the Spanish market. For the last decade, BayWa r.e. has been one of Spain's most influential solar developers.
In its first year in the market, it developed the country's largest rooftop solar array. In 2019, it again broke new ground in Spain with the sale of the 175 MW Don Rodrigo plant, the first subsidy-free project of its size in Europe. More recently, BayWa r.e. has taken advantage of a booming market for power-purchase agreements (PPAs) in Spain, signing PPAs with electricity distributor Holaluz in February and consumer products giant Nestlé in April 2022.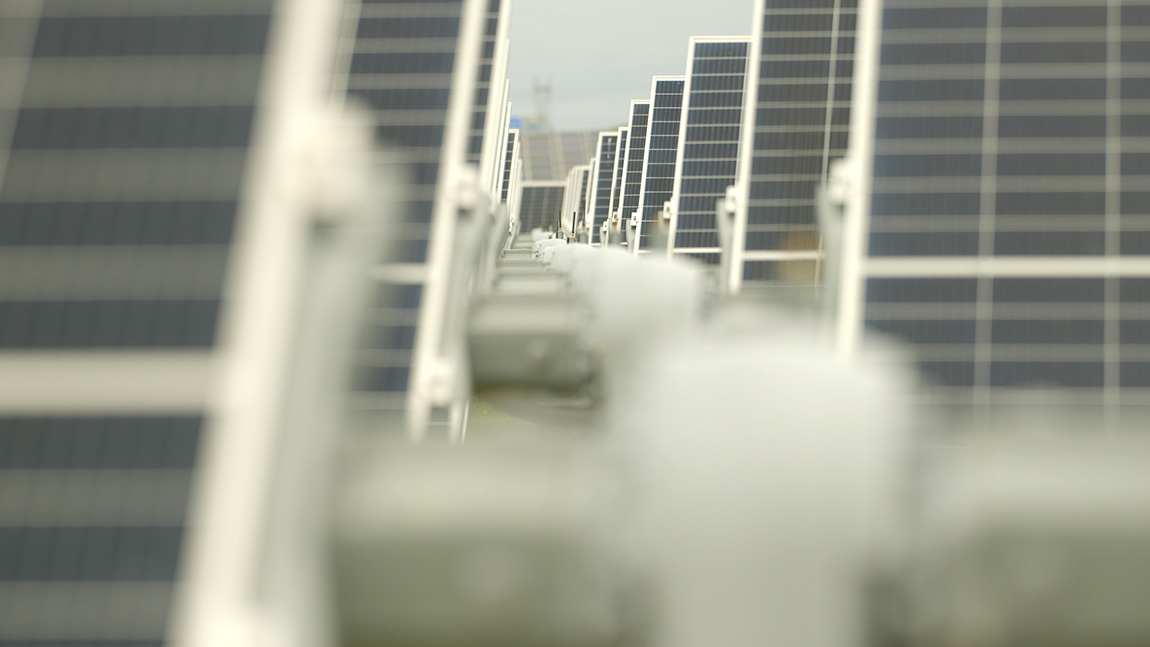 How would you summarise BayWa r.e.'s trajectory globally?
BayWa r.e., which is the renewables part of BayWa AG, our German corporate owner, was created in 2009. Our growth has been incredible. We now have around 3,400 employees across some 30 countries. The renewables business is making around 3.6 billion euros. We have traditionally been about photovoltaics [PV] but we quickly got into wind. Now we are innovating in both areas. In wind, offshore. And in solar we are active in new technologies such as floating solar and hybrid plants, incorporating wind and storage.
We are also taking our first steps in hydrogen, which is in fashion now.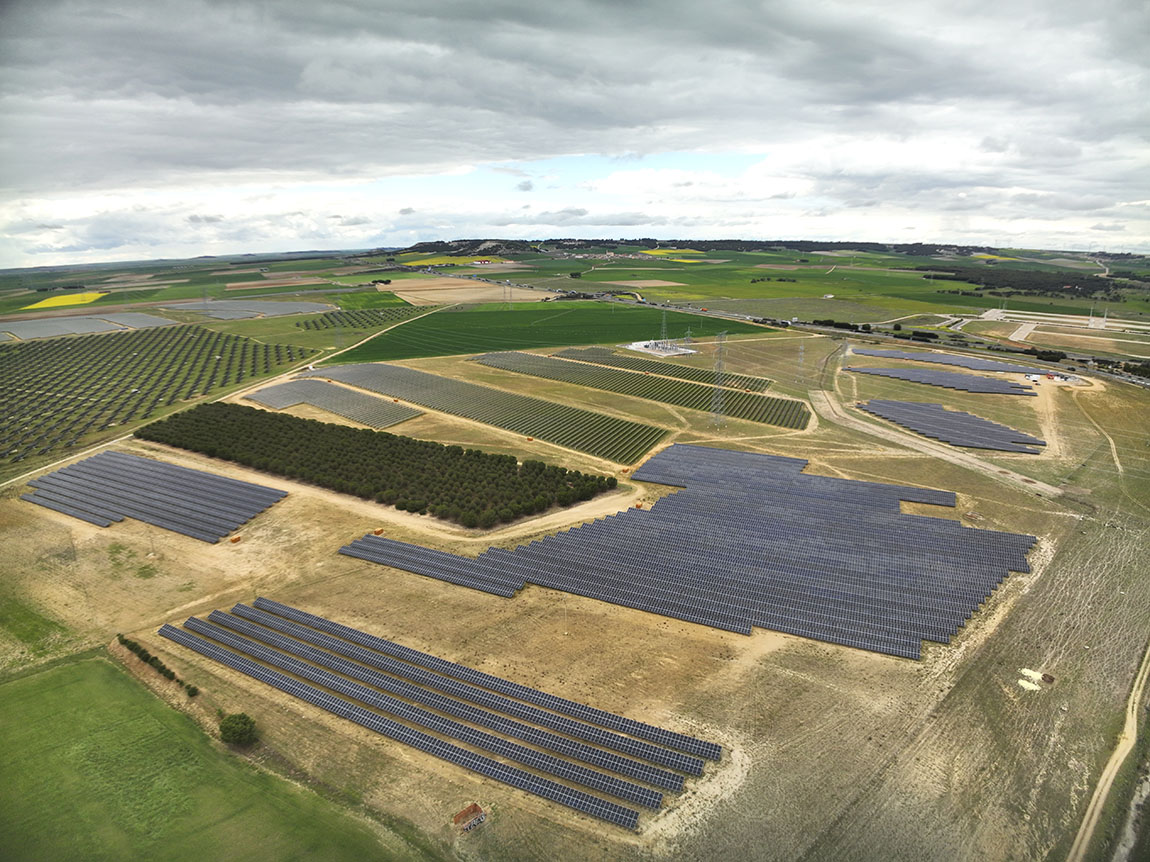 Are most of those 30 countries in Europe or spread across the globe?
In terms of megawatts in our portfolio – we are up to around 10.5 GW globally – most are in Europe. We are in the American market, active in the USA and Mexico and with a presence in Central America, and we are also active in Asia Pacific. We are well positioned in Australia and are starting out in countries such as Thailand, in solar as well as wind.
Where are you seeing the greatest growth potential?
Our core business, our main market, is still Europe. In Europe we are seeing exponential growth over the next three or four years in Spain and France. Spain, first, and France, second, are where we see most growth potential. Italy and the UK are both mature markets where we are still growing and Germany, of course, remains our main hub. In the USA we have high expectations, and then there is Asia Pacific.
What are the advantages of PV for the global energy transition?
PV has advantages for a wide range of customers, from those looking for self-consumption to companies signing big PPAs. The only downside of solar compared to, say, wind, is that production falls at night. It's an obvious limitation that can be compensated with batteries. Within solar, there have been many advances, such as the use of trackers, improvements in PV panel technology and the use of bifacial panels, which allow you to produce energy from both sides of the panel and thus increase the output of a plant.
To what extent are these innovations being used in the industry and in your plants?
Trackers allow the panel to always face the sun, for optimum production. We started with single-axis trackers and have now moved to dual-axis trackers, which move in all directions. Single-axis trackers are quite simple and dual-axis trackers are more mechanically complex, so you must consider the cost-benefit of using each. Bifacial solar is a newer technology, arising in the last eight to ten years, and it is increasingly being implemented as standard.
Practically all new projects have bifacial technology. Improvements in the technology have allowed those panels to have almost the same cost as mono-facial, and obviously they improve production.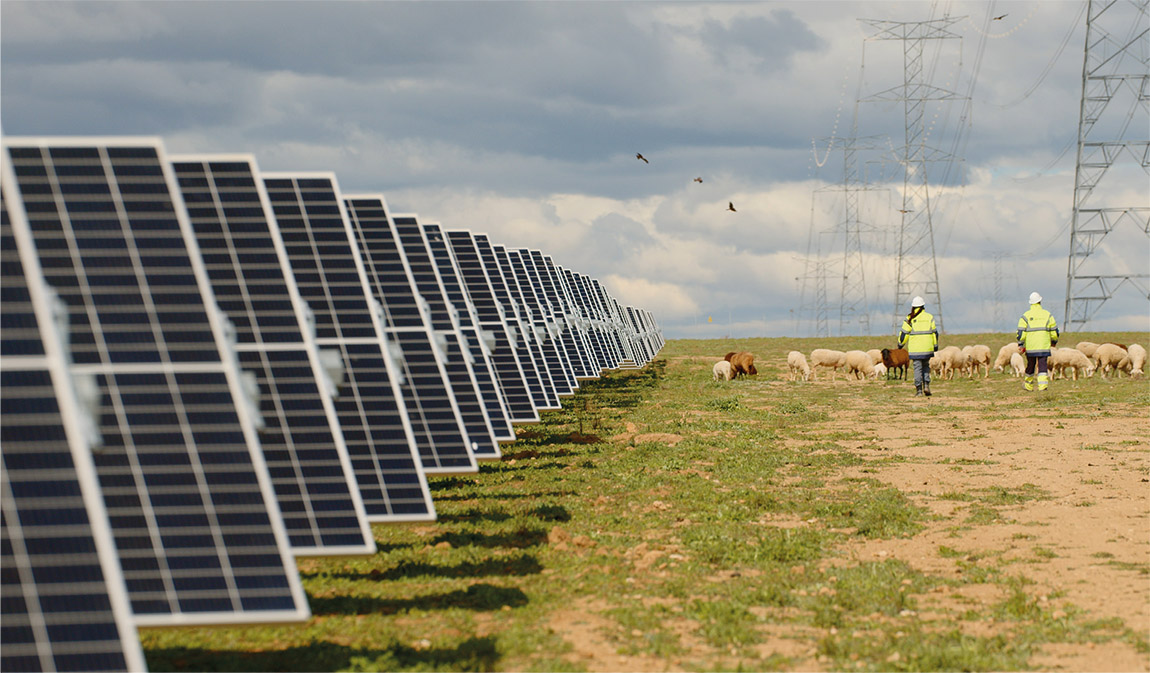 What kind of improvements do you see with these innovations, compared to a standard plant?
It depends on the project. But generally, you can get an eight to ten per cent improvement with a single-axis tracker. With a dual-axis tracker you could get up to 15 to 20 per cent. With bifacial panels, without doing much to the ground, you would be talking about three to five per cent. This could be higher if you paint the ground or treat it in a way that improves reflectivity. Then there are new materials that are helping to improve the performance ratio of panels slightly.
What is important is to carry out a pre-construction study, using various tools to simulate the levels of production you can expect at a site with a given technology and configuration.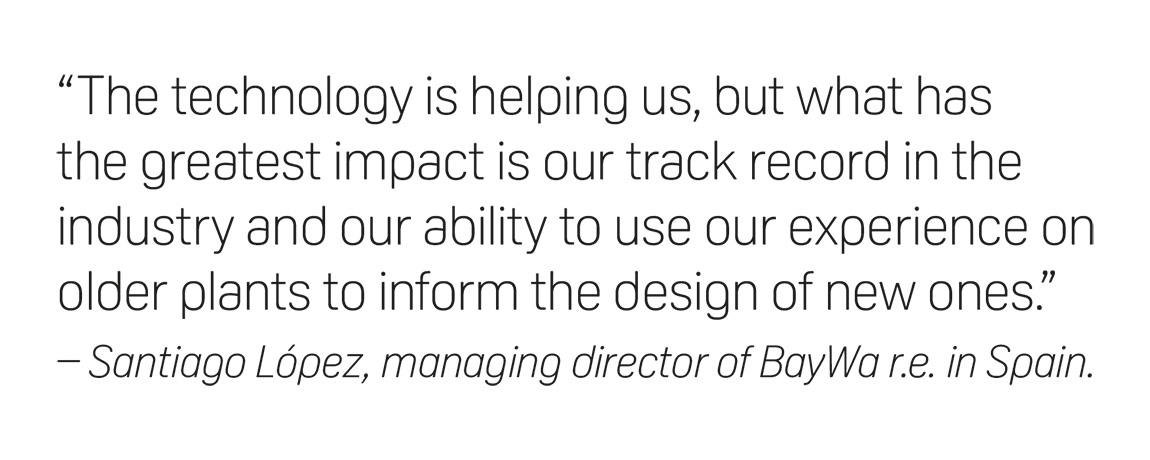 That's something we do well at BayWa. Our development and operations and maintenance teams work closely together to make sure day-to-day experience is used in the design of new plants.
How can you stop large volumes of solar from overwhelming the grid, as is starting to happen in places such as California and South Australia?
We know batteries are the best option today. They work well at residential level although the numbers still don't quite work out at utility scale, say 200 MW upwards. There is now a lot of talk about hydrogen. You have the famous 'green' hydrogen, which is made using renewable sources. At BayWa we already have a small plant in Germany, so we're working on this technology for the future.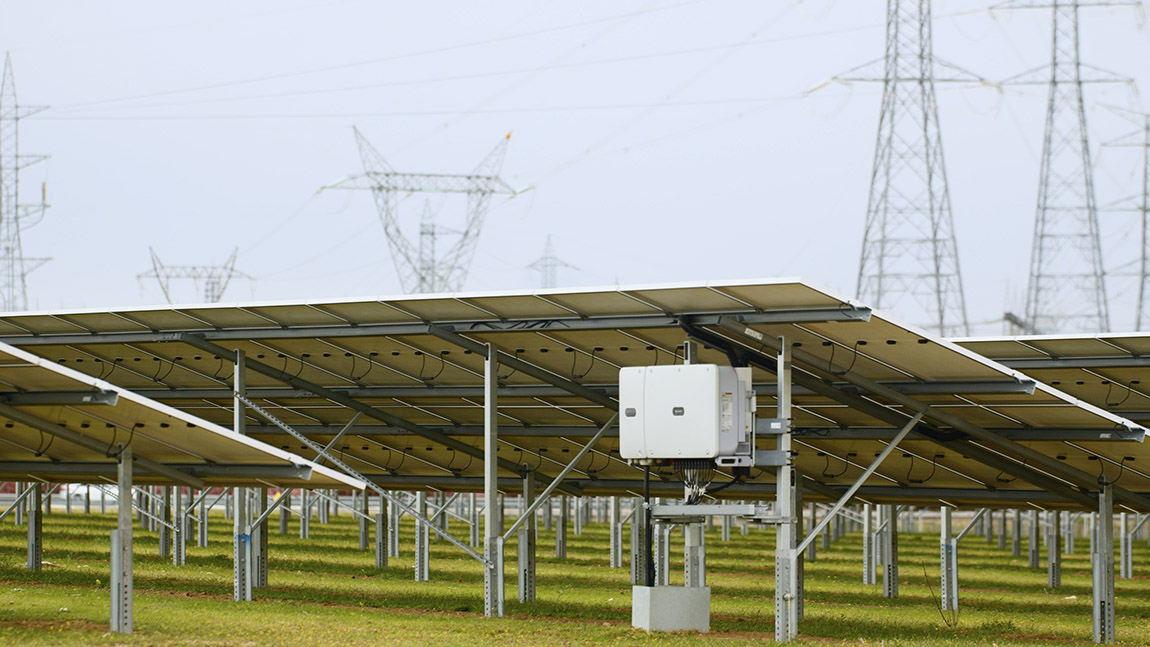 Subscribe to Our Newsletter
Receive our monthly newsletter by email