European battery maker brings new lithium-ion product to market
By Jason Deign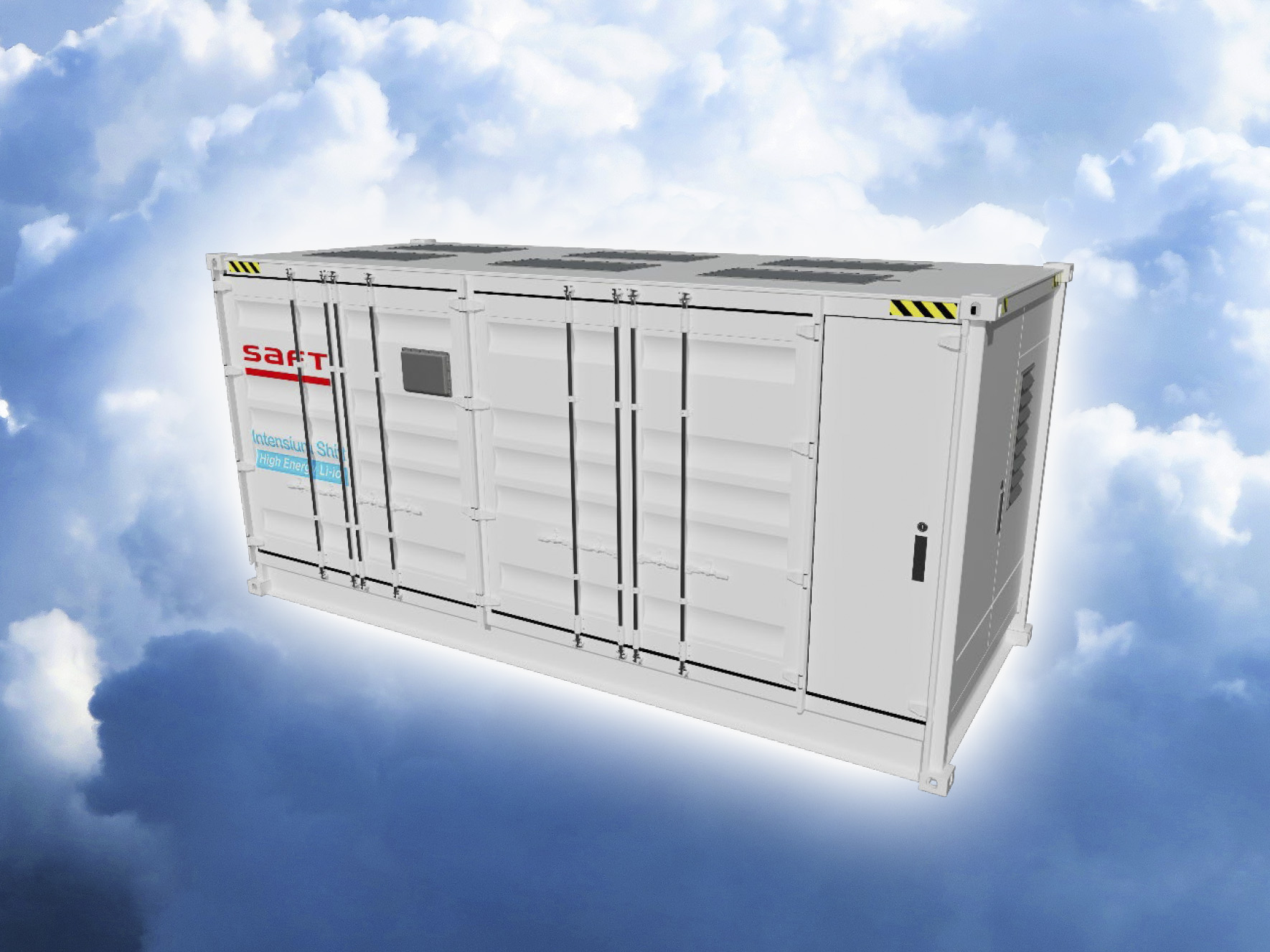 Saft, a century-old French battery manufacturer now owned by oil and gas supermajor TotalEnergies, has unveiled a lithium-ion storage system specifically designed to help renewables. The Modular Intensium Shift (I-Shift) battery storage system has been created for time shifting, which involves storing renewable electricity at times of high output and discharging it to the grid when demand rises.
Saft says the 3 MWh battery systems will be available from mid-2023 and can store 30 per cent more energy than alternatives. They are also 50 percent more compact, occupying a 20-foot container that includes thermal systems and digital control interfaces. This could cut the time needed for site-related installation activities in half, making it quicker to install the energy storage systems, Saft says. Large storage projects can be served by stacking multiple I-Shift units.
"The launch of I-Shift demonstrates Saft's ability to innovate, fulfilling the needs of a growing energy storage market, as operators need flexible, cost-efficient, turnkey solutions for energy shifting," says Hervé Amossé, Saft's executive vice president for energy storage. "I-Shift thereby supports the energy transition, enabling faster integration of low carbon renewables to the grid. I-Shift's innovative design, covered by eight new patents, includes improvements on thermal efficiency and ruggedness, with 30 per cent more storage capacity."
Saft says it will be manufacturing the I-Shift products in China, France and the USA and is committed to dismantling and recycling the battery containers once they reach the end of their lives. Recycling is of growing importance for lithium-ion batteries amid growing concerns about the supply of materials for the battery industry.
Hard-to-find materials
Saft's I-Shift will use a chemistry called lithium iron phosphate, which avoids the need for cobalt, a metal that is required for some electric vehicle batteries but comes mostly from the Democratic Republic of the Congo, where there are few controls over the health and safety of workers. However, the I-Shift will still need lithium, which mostly comes from Australia, Chile and China and is getting harder to source as more and more electric vehicles enter roads worldwide.
According to the U.S. Geological Survey, around three quarters of global lithium production is already destined for the battery industry. The price of lithium has risen by 80 per cent so far this year, but lithium-ion batteries remain the best bet for electric vehicles and stationary storage systems such as the I-Shift.
Meanwhile, the need for time shifting is also growing as more and more renewable energy crowds onto the world's grids. In places where there are large amounts of wind or solar power, turbines and photovoltaic panels produce electricity at the same time—when it is windy or sunny—and grids do not always have the spare capacity or need to take all that is being generated.
Time shifting can help make sure this electricity is not wasted. Excess generation is stored in batteries such as the I-Shift, then fed into the grid when the wind falls or the sun goes down, helping reduce the carbon emissions from the electric system.
Subscribe to Our Newsletter
Receive our monthly newsletter by email