EV Charging Infrastructure Forum
Here's what we'll cover:
The Evolution of EV Charging Infrastructure
An Overview of European EV Charging Infrastructure Landscape
The Future of EV with V2X Technology and Ultra-Fast Charging
Testing and Certifying EV Charging Infrastructure
EV Charging Business Models
MORE EVENTS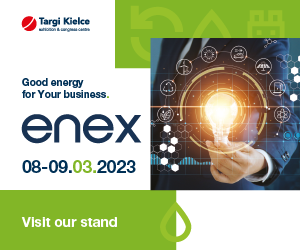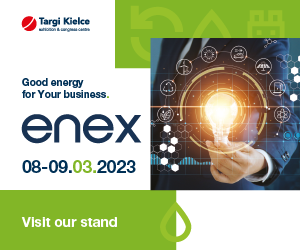 ENEX New Energy – International Power Industry and Renewable Sources of Energy Fair
March, 8-9, 2023
Kielce, Spain
https://www.targikielce.pl/en/enex
Early spring sees the power engineering industry from around the world meet in the Kielce exhibition and congress centre; they all convene for the jubilee, XXV International Power Industry Fair ENEX and the 20th Fair of Renewable Energy Sources ENEX - NEW ENERGY. Last year's edition proved to be a record-breaking one; the participation of the exhibitors from three continents proved that this industry area keeps developing vibrantly. The knowledge exchange is valuable for this sector of the economy as a whole.
Future of Utilities: Water
March, 20-20, 2023
London, United Kingdom
https://marketforcelive.com/future-of-utilities/events/water
With a jam-packed day of fresh ideas, top-level speakers, and opportunities to network with other innovators Future of Utilities: Water is the essential date in the UK water industry's calendar. Join us to spark new innovation strategies, renovate customer journeys, and transform network resilience to meet that crucial carbon neutral goal.