Hysata: Australian firm promises to slash cost of green hydrogen
By Jason Deign | Images courtesy of Hysata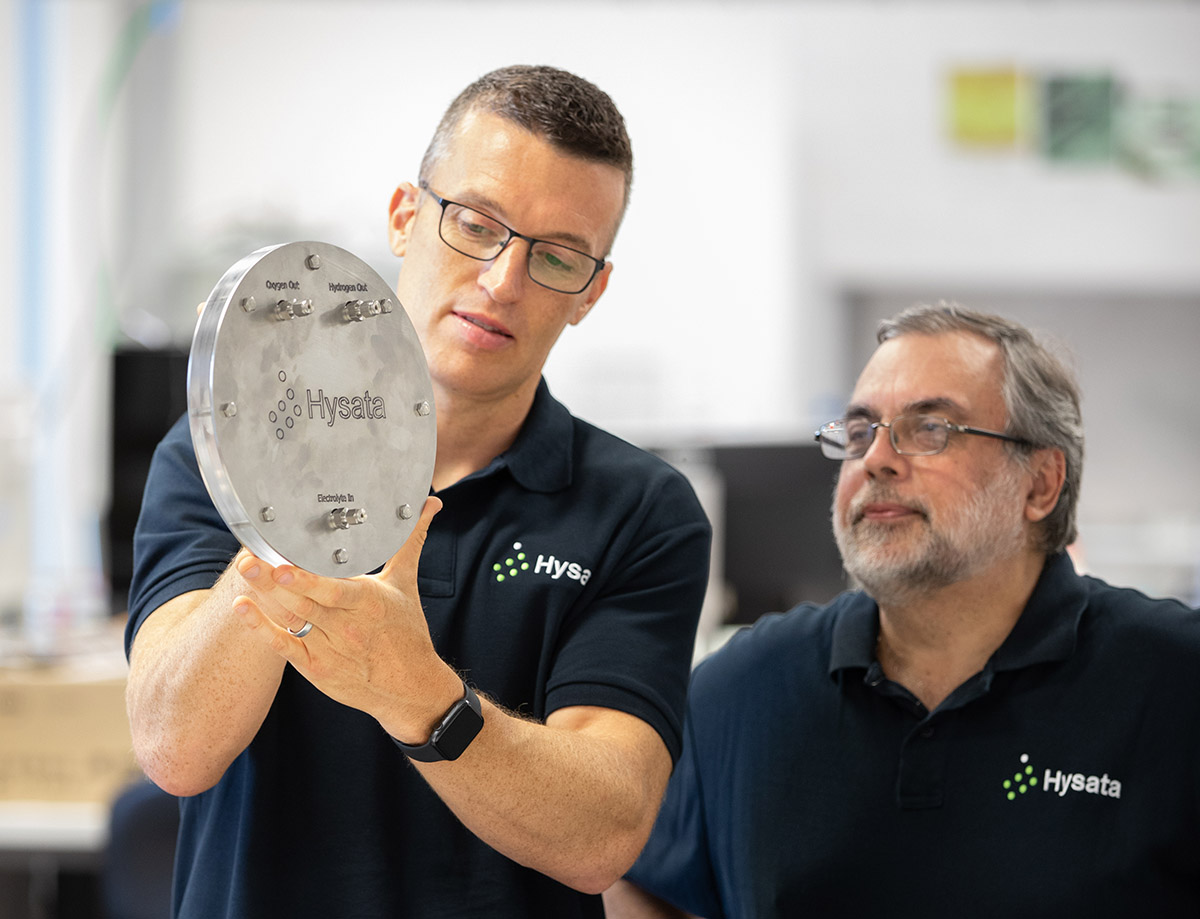 An Australian company claims to have made a breakthrough that could slash the cost of green hydrogen, a wonder fuel of the future.
Green hydrogen – made from the electrolysis of water, using renewable energy – is totally carbon-free and could one day replace fossil fuels used in a range of applications, from steelmaking to marine transportation.
But today, the use of this low-carbon fuel is hampered by the fact that it is more expensive than fossil fuels and other forms of hydrogen, which are created using more carbon-intensive processes. Australian startup Hysata says it has overcome this problem.
The company this month said it had created a technology called a capillary-fed electrolysis cell that has 98% energy-to-hydrogen conversion efficiency.
That is enough to bring the cost of green hydrogen down to less than 1.50 USD a kilo once the technology scales up, Hysata claims. The price point is cheaper than any other form of hydrogen today, and comparable with fossil fuels such as diesel.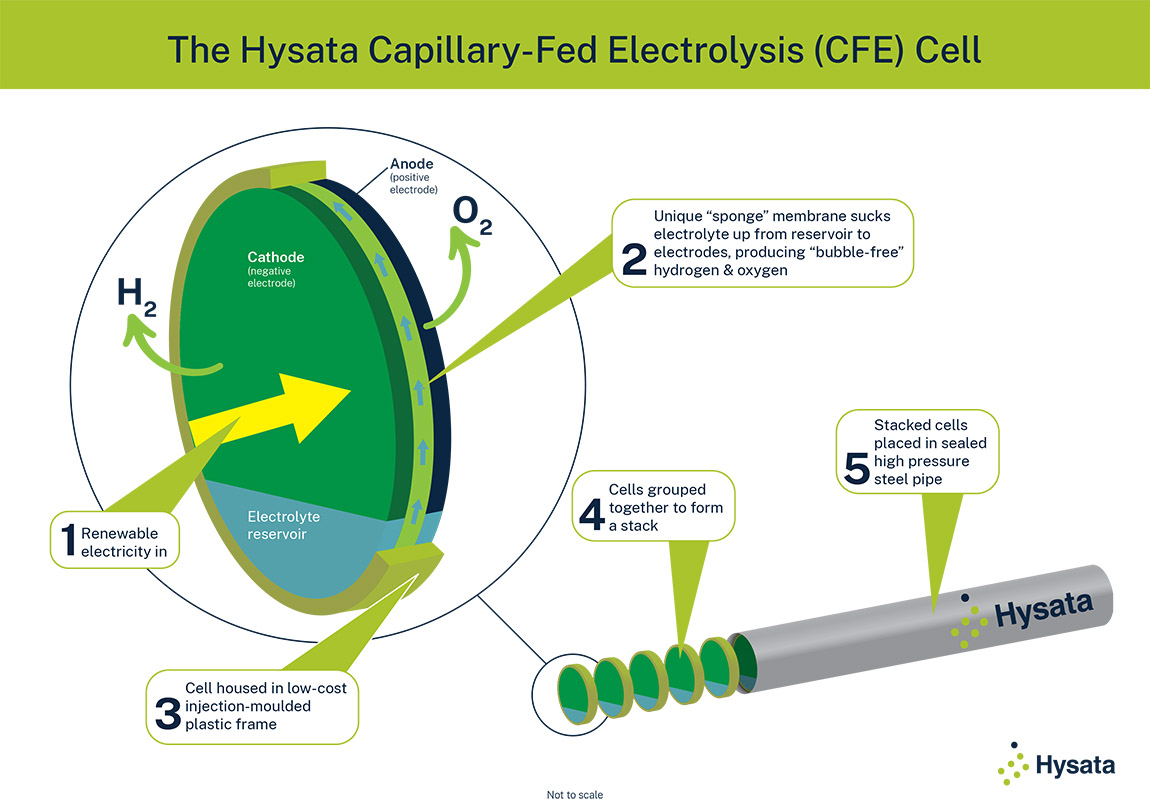 "Hysata's ultra-high efficiency electrolyser will make green hydrogen competitive years earlier than generally assumed, accelerating global decarbonisation and increasing energy security," says Hysata.
The next task for the company, a spinout from the University of Wollongong, which has financing from British investor IP Group and the Australian Clean Energy Finance Corporation, is to scale up the technology.
Chief executive Paul Barrett says the company could reach gigawatt-scale production by 2025, with plans already underway to build a pilot electrolyser plant and recruit "dozens of highly skilled specialists" this year.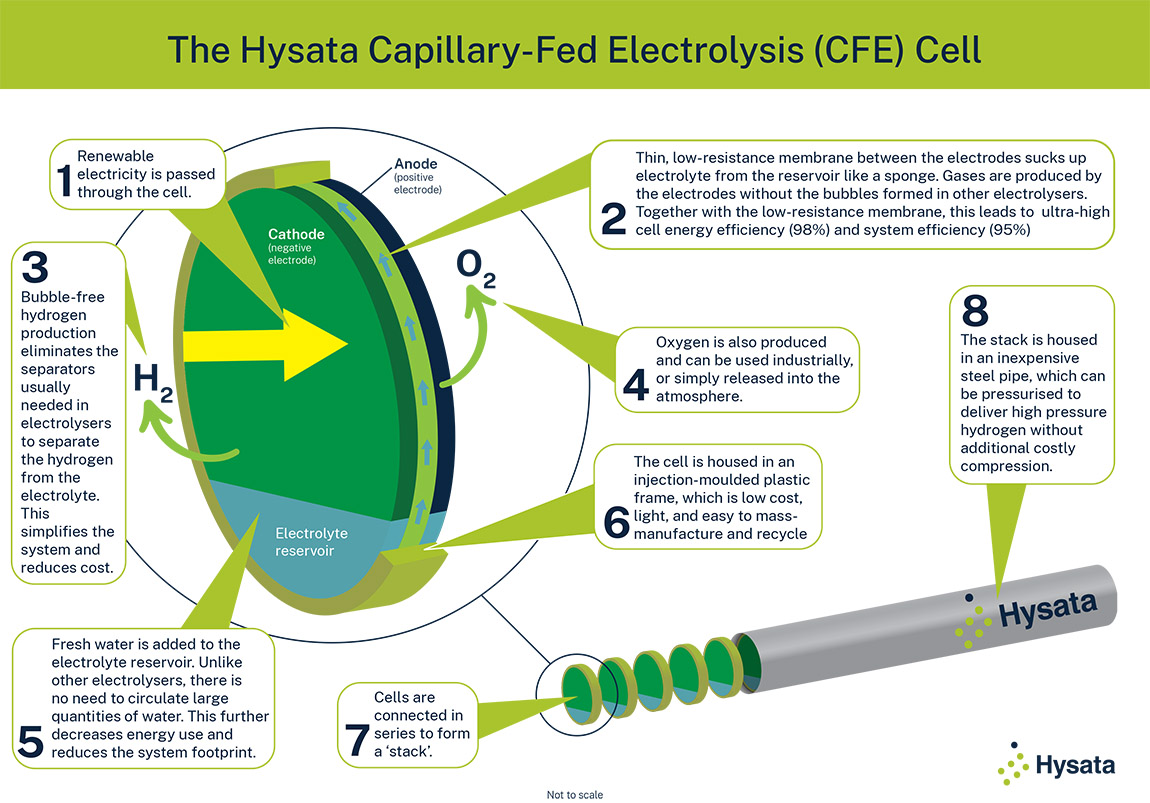 "Hysata's overall electrolyser system has been designed for ease of manufacturing, scaling and installation, delivering 95% overall system efficiency," adds Gerry Swiegers, chief technology officer at Hysata.
This compares to 75% or less for existing electrolyser technologies. "For hydrogen producers, this will significantly reduce both the capital and operational costs to produce green hydrogen," Swiegers says.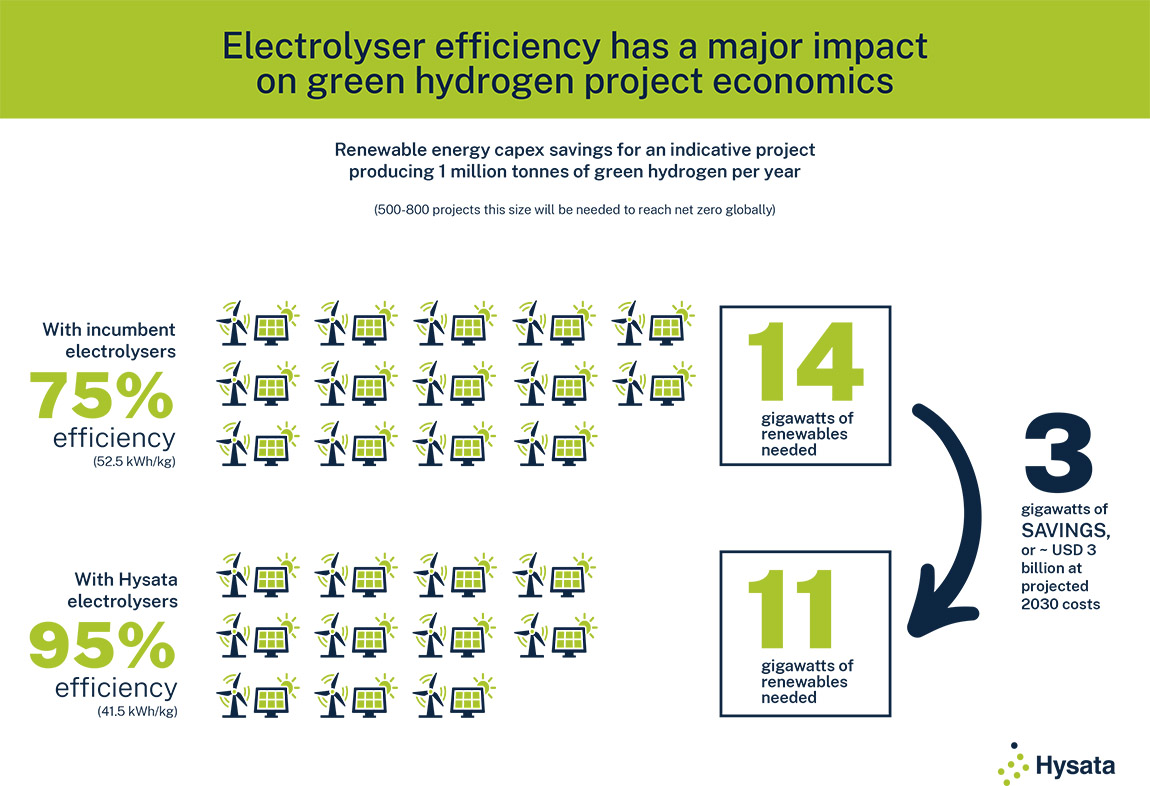 Hysata's breakthrough puts Australia at the forefront of the race to bring green hydrogen to market. As well as having leading electrolyser technology, the country is well placed to dominate the green hydrogen market thanks to its abundant renewable energy resources.
"Location determines the consistency of power generation, which is a major driver of green hydrogen economics," says Claude Mourey, director of hydrogen and new energies for the Middle East and North Africa at the analyst firm Wood Mackenzie.
"Based on our analysis, a more stable supply of clean energy results in lower project costs, as the requirements around energy and hydrogen storage can be optimised," Mourey says.
"With the entire green hydrogen value chain being nascent, getting access to the best location for consistent renewable power has a significant impact on project values."
Hysata says, UK-based think-tank the Energy Transitions Commission expected demand for green hydrogen to grow to up to 800 million tonnes a year by 2050, to meet demand from sectors such as steel, heavy transport and chemicals.
The demand will create "a new multi-trillion-dollar industry," Hysata says.
Subscribe to Our Newsletter
Receive our monthly newsletter by email