Iron-based technologies join the energy storage fray
By Jason Deign | Photo: Form Energy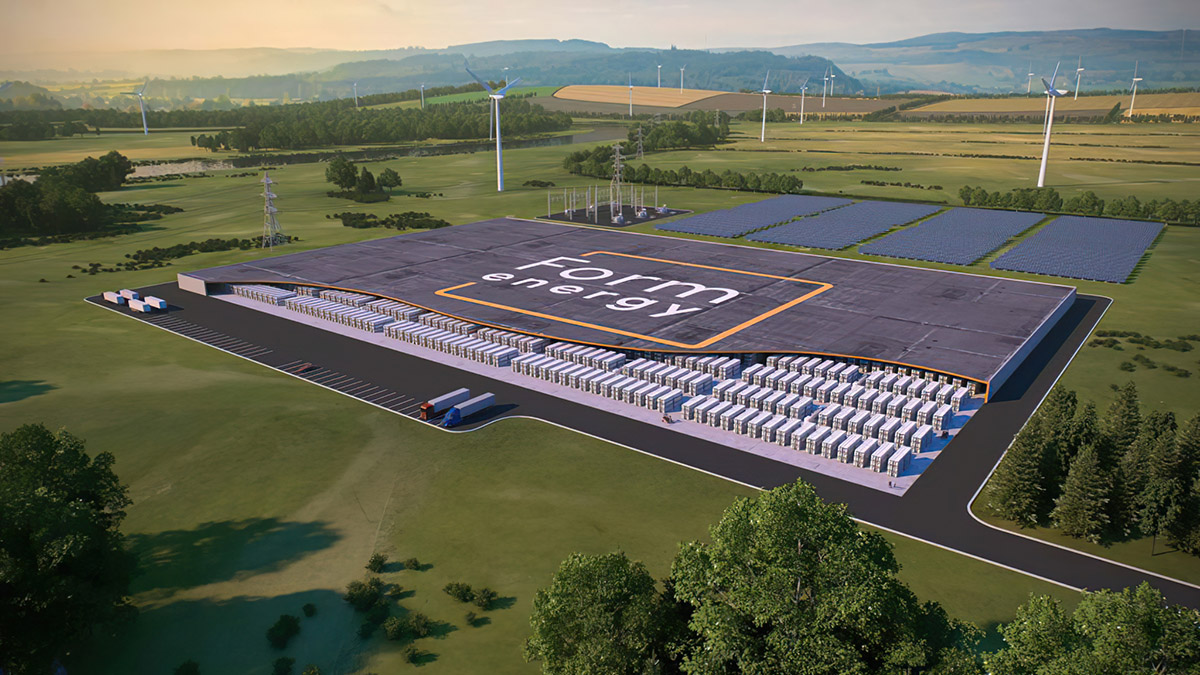 Experts are looking to a new generation of iron-based energy storage systems to complement today's lithium-ion (Li-ion) battery packs. 
Batteries based on iron chemistries "might be up to the task" of providing cheap energy storage for hours or even days at a time, said the prestigious MIT Technology Review, from the Massachusetts Institute of Technology.
The Review chose iron-based batteries as one of 10 breakthrough technologies in 2022, alongside malaria vaccines and nuclear fusion reactors. It cited two iron-based battery makers, ESS and Form Energy, that are commercialising products in this space.
Both companies have received funding from Bill Gates's Breakthrough Energy Ventures investment fund. ESS, of Oregon in the United States, has a battery that can deliver power for up to 12 hours and is already selling units around the world.
Massachusetts-based Form Energy, meanwhile, is aiming to produce batteries with a discharge time of up to 100 hours. It lags ESS in terms of commercialisation, with a first megawatt-scale pilot plant not due to enter operation until next year.
Even 12 hours is much longer than you can currently get with market-leading Li-ion batteries, however. Although Li-ion is used for almost all grid-connected battery systems today, the technology struggles to provide power for longer than around four hours.
That is because the capacity of a Li-ion battery is based on the number of cells it has. Since each cell costs the same, the cost of the battery grows steadily in proportion to the amount of storage capacity required.
At today's prices, to build a Li-ion battery that can provide several megawatts of power for more than four hours is prohibitively expensive. And although Li-ion cell prices have fallen significantly in recent years, the drop in costs is stalling.
The analyst firm Wood Mackenzie expects global Li-ion battery manufacturing capacity to increase five-fold by 2030, but four fifths of these batteries will be needed for electric vehicles.
Meanwhile, the growth in demand for Li-ion batteries is leading to an increase in the cost of the raw materials they need. The price of lithium carbonate, for example, has increased fivefold in the last year.
And the price of cobalt, another key element for many Li-ion batteries, has risen to its highest level in almost four years. Iron-based batteries could avoid these pricing problems in two ways.
The first is that they rely on iron, which is far cheaper and easier to get hold of than lithium or cobalt. The second is that their cost is not tied to their energy storage capacity in a linear way.
The ESS battery, for instance, does not rely on cells but on tanks of electrolyte, which can be made bigger to accommodate larger storage capacities at very little extra cost.
"While Li-ion has served us well for devices and electric vehicles, the world needs to adopt new long-duration storage technologies to harvest renewable energy and decarbonise our energy networks," Alan Greenshields, director of Europe at ESS, told Discover Cleantech.
"We need a far more sustainable solution than Li-Ion systems."
Subscribe to Our Newsletter
Receive our monthly newsletter by email