Microgrid firm pledges electricity for two million people in Nigeria
By Jason Deign | Photo: Unsplash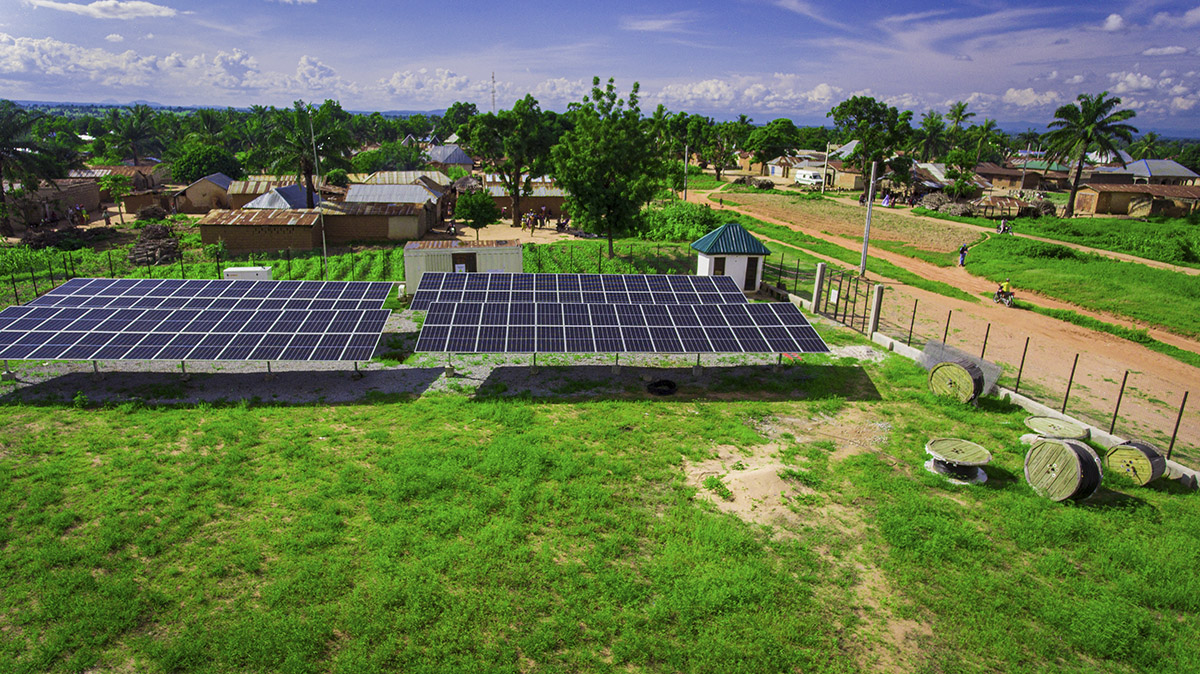 US company Husk Power Systems aims to bring electricity to two million Nigerians who do not have access to the grid. The company's Nigeria Sunshot Initiative campaign will use microgrids, small electrical grids that do no need to be connected to the main electricity network. 
Husk operates the world's largest fleet of community solar-hybrid microgrids, which use solar power and battery storage to provide electricity to off-grid villages and other communities in rural Africa and Asia. According to Husk, Nigerian government data suggests solar microgrids can be developed more quickly and cost-effectively in many parts of the country than traditional grid connections, helping to speed up the rate at which people can have access to reliable energy supplies.
"Husk Power will do its utmost to support federal, state and local governments to deliver on Nigeria's goal of universal electrification by 2030," says Olu Aruike, country manager of Husk Nigeria. "With more than 90 million Nigerians still living without access to energy, the Nigeria Sunshot is a real-world demonstration that the microgrid industry is ready to scale and drive rural economic growth with a net-zero, resilient solution."
Husk's Sunshot Initiative will involve building at least 500 microgrids by 2026, with 400,000 connections serving more than two million people. Roughly 8,000 of these connections are expected to be for small businesses run by women. The buildout will also bring clean electricity supplies to around 700 public health clinics, 200 private hospitals and 100 schools. And it should spell early retirement for at least 25,000 diesel and gasoline generators as the polluting machines are replaced with solar energy.
Scaling up
The Nigerian Sunshot Initiative will be an important test of how quickly and easily microgrids can scale up to meet growing energy needs in developing nations. Although they are cost effective and use readily available technology, the spread of microgrids in regions such as Africa and Asia has been hampered by regulation and funding challenges.
Developers are typically able to work on just one project at a time, with Husk only last year becoming the first company in Nigeria to commission multiple microgrids at once. The microgrids have a total capacity of 300 kW and serve 25,000 people in six communities, benefiting households, small businesses, farmer and health clinics. This year, Husk expects to have more than 20 microgrids in operation.
Expanding that number to 500 by 2026 sounds like a big challenge but is only a tiny portion of what is needed to bring full electrification to Africa. Nigeria needs an extra 19.8 million connections to bring electricity to everyone. Of these, 8.9 million could be provided by microgrids. Husk's Sunshot Initiative could cover about five per cent of those, bringing electricity to just 1 per cent of the population.
But the microgrid company hopes to scale up deployments tenfold by the end of the decade, having committed in a 2022 United Nations Energy Compact to build 5,000 microgrids by 2030. Husk, which currently operates in Nigeria and Tanzania, is also hoping to enter various other markets in sub-Saharan Africa.
Subscribe to Our Newsletter
Receive our monthly newsletter by email