Rolls-Royce, the billion-dollar corporation that wants to get us flying electric in five years
BY SIGNE BENN HANSEN | PHOTOS: ROLLS-ROYCE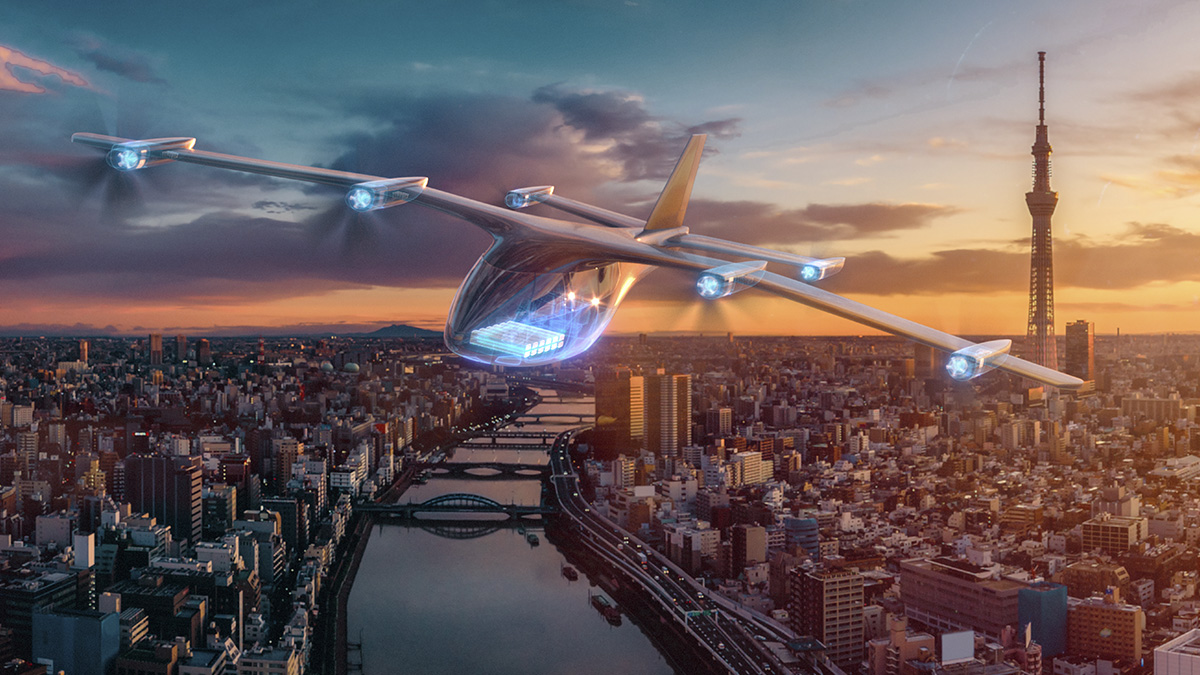 The developer of the world's fastest all-electric plane, Rolls-Royce, has put the quest to reach net zero by 2050 at the core of all its sectors. Discover CleanTech asks the company's head of sustainability, Rachael Everard, how the billion-dollar corporation works towards its goal – and how long it will be before we will be able to get on an electric aeroplane.
"We're entering the era of zero-emission aviation by building the fastest all-electric plane the world has ever seen," this is the bold statement that meets the visitor when clicking on to the Rolls-Royce website. Further in, under the company's sustainability goals, the company declares its intention to become a net zero carbon company across its entire value chain by 2050. It goes on to state: "More fundamentally, we are determined to use our capabilities and expertise to accelerate the decarbonisation of the sectors we serve."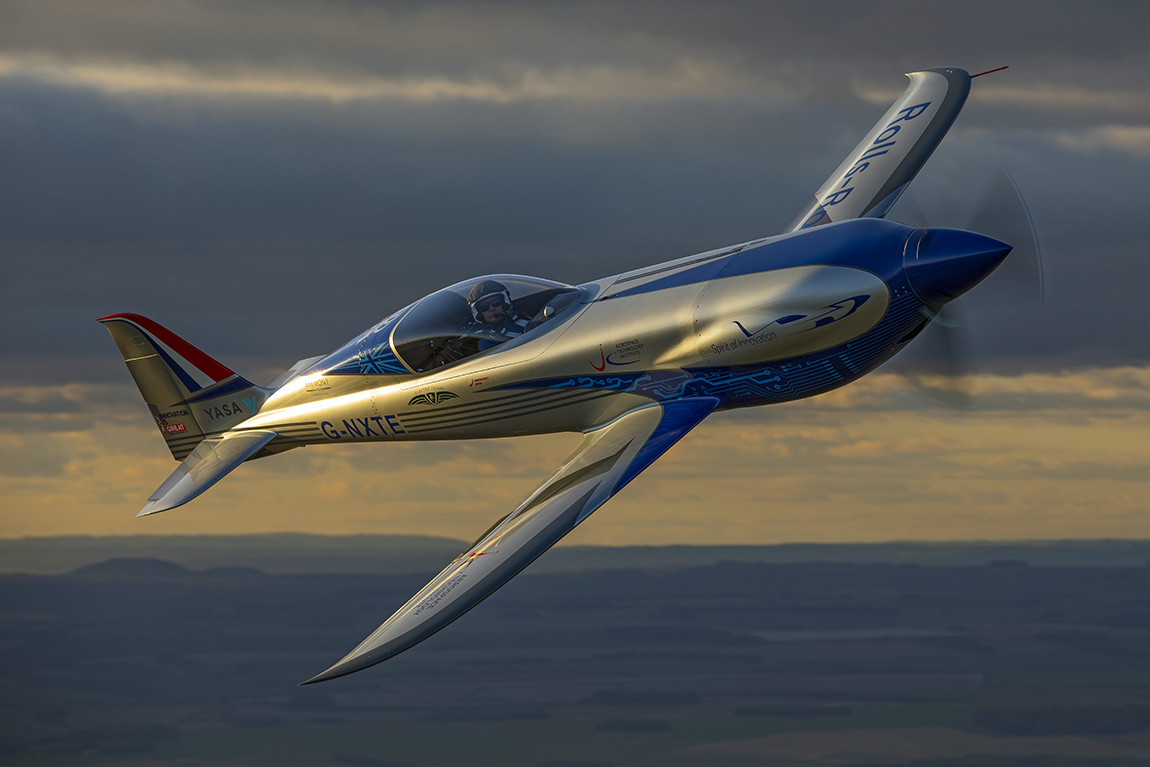 For those who still associate the name with luxury cars, the statement might be even more eye-catching, but these days Rolls-Royce is about much more than cars (that part of the business is exclusively in Rolls-Royce Motor Cars). Today, Rolls-Royce, a leading producer of aircraft engines, designs, develops, manufactures and services integrated power systems for use in the air, on land and at sea.  We ask Everard how a company with a yearly revenue of around 11 billion pounds in the segments of civil aerospace, defence and power systems, works toward reaching net zero and becoming a force for good in all sectors.
What are the benefits and challenges of executing a role like yours in a company of Rolls-Royce's magnitude and diversity?
As individuals, as society, and as a company, we will face choices in the journey to reducing carbon and tackling climate change. Some of these might be relatively straightforward, especially at an individual level – do I go vegan? Do I drive an electric car? Do I really need another new pair of jeans? Others might be harder. What role will nuclear power play in our energy mix ? Am I prepared to take longer to get to my destination, to face more layovers and a less direct route, if it means reducing the carbon impact of my journey? Will I be comfortable flying on a plane that looks different or uses a different fuel type than I'm used to?
For a company like Rolls-Royce, we need to pre-empt some of those choices, and we need to be ready to respond to them. That can be difficult, especially with a long lifecycle business – the engines we are producing today will still be flying in 2050, when science tells us we must reach net zero carbon. So we need to future proof that technology so it can be compatible with that.
From a sustainability perspective, we also need to understand the wider implications, the known and knock-on consequences of the choices we make. For example, increasing the use of composite materials in our engines will reduce weight and therefore carbon emissions, but it can reduce our ability to recycle the engines when they reach the end of their usable life. Expanding our technology into increasingly electrical systems means increasing our usage of raw materials such as cobalt and lithium, which can carry known environmental and human rights-related risk and impact deep in the supply chain.
When it comes to decarbonising aviation, why has Rolls-Royce landed on electrification as the solution?
It is clear there is no one solution to decarbonising aviation; electrification will play an important role, but only alongside other measures. We need to bear in mind the breadth and scale of aviation; from small single seater hobbyist planes, to jets pushing past the speed of sound and large airlines crossing the oceans. Each of these looks, sounds, operates differently, and so too will it decarbonise differently.
At the smaller end of the scale – urban, commuter, regional – fully and hybrid electric technologies will play an important role. Battery powered planes will be able to connect local cities, communities and regions in a way no other technology can. As we progress up the scale, however, electric technology plays a lesser role; the fundamentals of physics means you just cannot get the necessary energy density from battery technology to fly heavy aircraft long distances. So other technologies, hydrogen, more efficient gas turbines, sustainable fuels – they will all play a role.
When do you see the first commercial electric passenger flights becoming available?
This technology isn't that far away; we have already flown our all electric aircraft to beat the world speed record and we are already testing fully and hybrid electric engines on our test rigs. But to be commercially available on the passenger aviation market, this technology will need to be certified, to be approved for use, and that will take time – and rightly so, given the need to maintain the highest standards of safety – and we think that will take five or so years.
What are the barriers for faster implementation?
I already mentioned the need to ensure these technologies are proven and certified for commercial use. Beyond that, we shouldn't underestimate the scale of the transformation that might be required to fully decarbonise flight – we will need to rethink our airports and infrastructure, creating capacity to take on different types of fuels, recharge electric planes, handle hydrogen. We can also rethink how we connect, especially through the opportunities created by technologies such as urban air mobility; no more trekking to airports on the very outskirts of cities, or taking hours to travel between remote communities by bus, ferry or rail.
Decarbonising aviation gets a lot of attention, why is it/should it be a priority?
Compared to other parts of our global economy – like energy, power and heat – aviation's contribution to global emissions is relatively small, about three per cent. But aviation is also one of the hardest to decarbonise, so it is right that it gets a lot of attention. Flying connects people in a way no other technology can, so it is imperative that we find ways to make sure it is compatible with a net zero carbon future.
Within aviation and electrification, the focus on decarbonisation is clear/straightforward, but how does the focus on sustainability affect Rolls-Royce's other two branches?
One of the really unique qualities Rolls-Royce has is the ability to cross-pollinate technologies across the different sectors it operates in; taking nuclear energy from a submarine to a small power plant; fuel cell technology from trains into planes; and renewable power generation and storage solutions from data centres into hospitals and remote communities .
Our Power Systems business is really leading the way in the energy transition for the Group – without the added complication of having to take technologies into the air, it is able to make changes and scale technologies more quickly. For example, two of our most popular reciprocating engines have already been certified to run on 100 per cent sustainable fuels instead of the conventional diesel fuels they were originally designed for.
Overall, how would you describe the company's role in the global quest to decarbonise and reach net zero?
Rolls-Royce operates in critical systems that form the backbone of modern society – power, transport and the built environment – and these systems are also the hardest to decarbonise, and with that comes great challenge, but perhaps even greater opportunity.
Through technology and innovation we can envision a pathway to divorce the high carbon impact associated with those systems – with activities such as powering our cities and hospitals, travelling to visit loved ones, transporting goods around the world – to play a really important role in the energy transition.
I'm really proud of the position that the company, and its leadership, have adopted on climate action, and the commitment we have made to reach net zero carbon by 2050.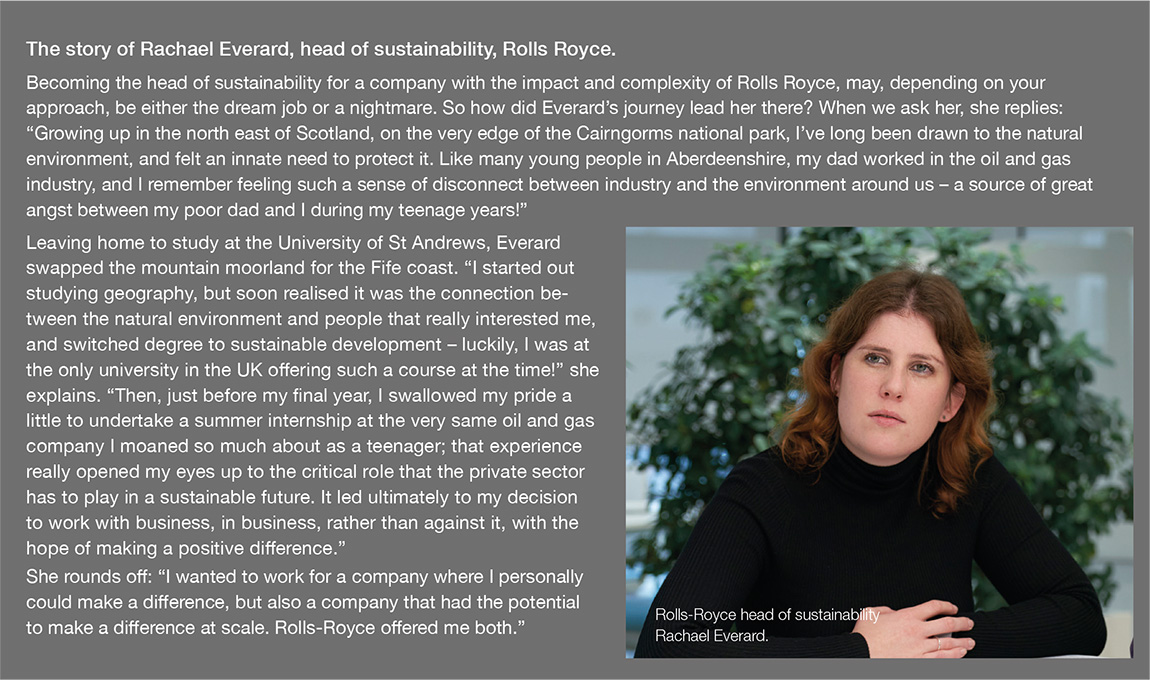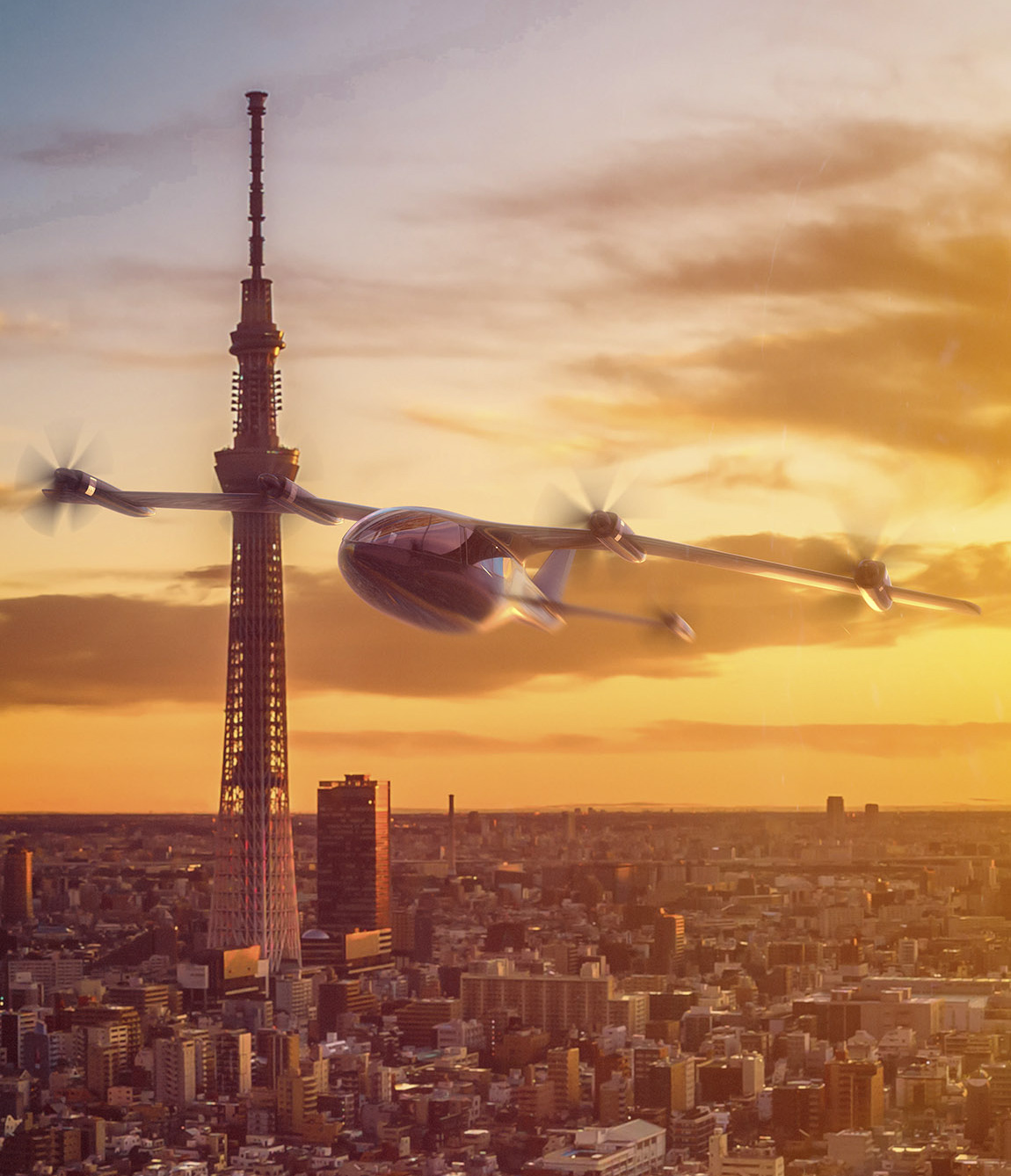 Subscribe to Our Newsletter
Receive our monthly newsletter by email