Paris: The City of Light is going green
By Helen Massy-Beresford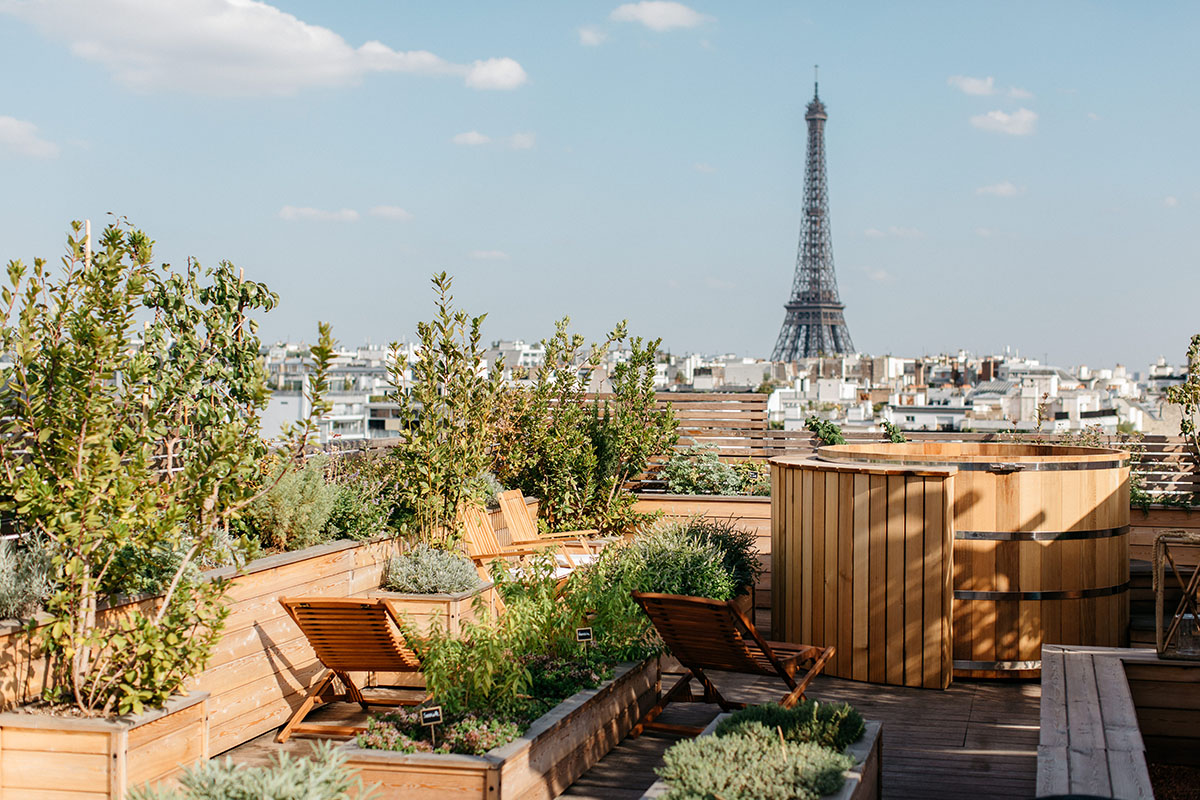 Often referred to as the world's fashion capital, gastronomic capital or cultural capital, Paris now has big plans to become known as its sustainable tourism capital too. From more efficient and more accessible public transport to restaurants serving locally sourced food, the entire tourist sector – and beyond – is involved in working towards that ambitious green goal.
As France works towards its long-term sustainability target of achieving carbon neutrality by 2050, the tourism sector of one of the world's most visited cities – and the host city of the fast-approaching 2024 Olympic and Paralympic Games – has an important and high-profile role to play.
In 2019, before the pandemic turned the travel and tourism industry, not to mention the rest of the world, upside down, 29 million people visited the French capital: 13 times the city's population.
But as environmental awareness grows, tourists in 2022 and beyond expect to be able to travel and discover their destinations in a responsible way. They want to have a positive, rather than a negative, impact on their surroundings, explains Corinne Menegaux, managing director of the French capital's tourism authority, the Paris Convention and Visitors Bureau.
"Sustainability and responsible travel are becoming a real expectation of visitors. There is also a wish to create a distance with mass tourism and to discover Paris differently, in alternative neighborhoods or with new activities – and focus on living a real experience rather than just checking the major sites off the list."
To define its role as sustainable tourism capital, in summer 2021, the city held its first ever Assises du Tourisme Durable, or Sustainable Tourism Conference. The conference brought together more than 150 professionals, institutions, and associations from the public and private sectors to set out concrete proposals on how to promote tourism with a positive impact.
Frederic Hocquard, Deputy Mayor of Paris in charge of tourism and nightlife: "The challenge for Paris as a destination is to develop a resistant and resilient tourism to face crises. The sector is beginning to know how to adapt and has already detected some benefits, which is really positive and encouraging."
Reducing the ecological imprint of visitors is a necessity
Green tourism can cover a multitude of initiatives and Paris authorities are making advances in many different areas. It is not just about promoting recycling or encouraging cycle tours – even if both have their role to play – sustainable tourism can also include making the city more accessible to visitors with disabilities, promoting nightlife and improving nighttime transport, revamping signage and encouraging links between local residents, businesses and visitors.
The 2021 conference mapped out several recommendations on how to make tourism in the city greener, ranging from the obvious, such as decarbonising transport fleets to the less so: encouraging longer stays for business travellers and finding ways to lure tourists off the beaten track and away from the big 'must-sees', such as Notre-Dame cathedral, which before it was seriously damaged by a fire in 2019, attracted 12 million visitors a year.
Paris' sustainable tourism projects will make a noticeable difference to city life for visitors in the short-term – as well as benefitting Parisians too, Menegaux says."Tourists will notice a city that is greener, quieter, more bike- and pedestrian-friendly, a city that is welcoming and easy to explore in its every part, thanks to a new and more sustainable way to move to and in the city, more space for biking and walking, better signage, and a better promotion of the local art of living."
In March 2020, when COVID-19 emptied the city's streets overnight, leaving Paris' 2,200 historical monuments suddenly silent, far from setting back the tourist board's plans to improve sustainability, the unprecedented situation provided an opportunity for a clean break with the tourism of the past.
"The pandemic did present the opportunity to rethink tourism in Paris," Menegaux says, although sustainable tourism was already high up the agenda of the Paris Visitors and Convention Bureau long before that, in particular since the Paris Climate summit in 2015.
"The health crisis has accelerated the green transition trend in all levels of the industry," she says, adding: "Sustainability and the reduction of ecological imprint of visitors is now an absolute necessity both in leisure and in business tourism."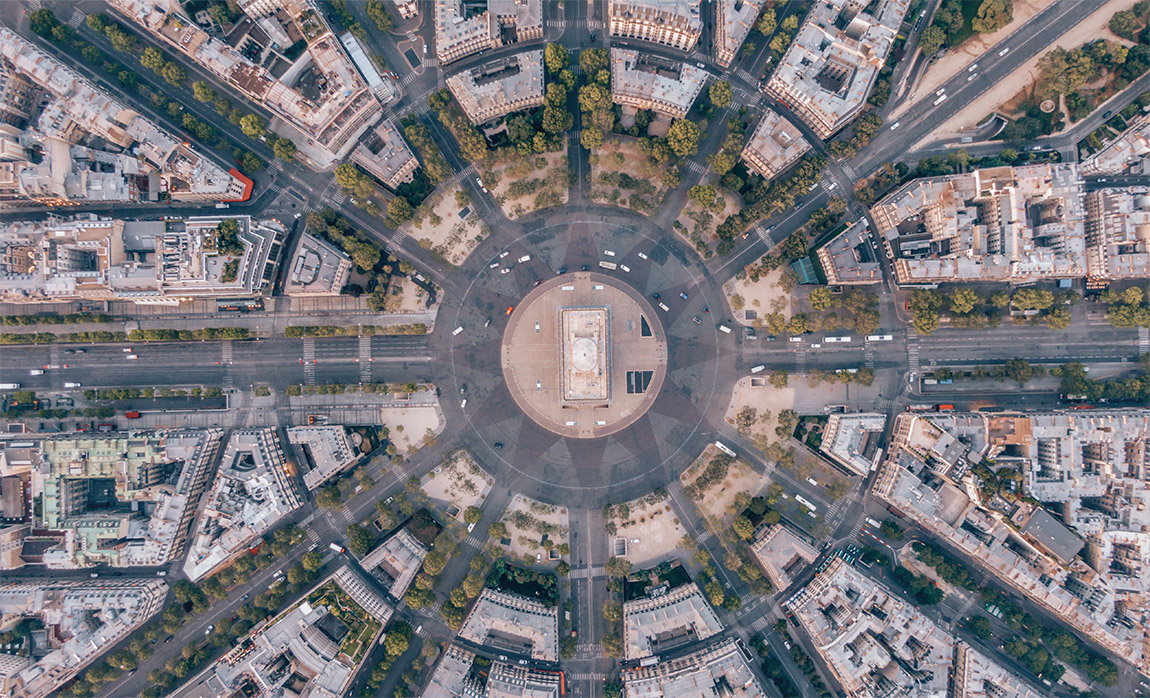 Reducing congestion and pollution
Transportation is key to any initiative aimed at making urban spaces greener, and Paris is no exception. In the longer-term, the Seine river is destined to become a major transport axis under the city's plans, with one possibility an electric vaporetto service that would transfer some tourist traffic from the city's roads to the water – reducing congestion and pollution while also offering visitors a perfect view of many of the city's most famous landmarks.
In the west of Paris, the ambitious Place de la Concorde/Champs Elysées project, which has been nominated for a Travel + Leisure Global Vision Award, aims to reduce the number of cars on the city's – possibly the world's – most famous avenue and replace traffic-clogged roads with greenery, exhibition spaces and outdoor dining. Parts of the Place de la Concorde will be converted to pedestrian and bicycle zones and 360 new trees will be planted.
"The goal of this project is to focus on the experience of visitors and offer a huge green promenade area in this area so popular with tourists from all over the world," Menegaux says. The Paris authorities behind the project also hope that the revamp of the Champs Elysées will lure back jaded Parisians, who make up just five per cent of pedestrians on the avenue, which is famously unloved by locals, according to PCA-Stream, the design bureau of Philippe Chiambaretta, the architect leading the project.
In the short-term, cycling is in focus, in an already bike-friendly city, with more and more cycle lanes being installed and a drive to encourage cycle-focused options for tourists such as bike tours.
A "15-minute city"
One major project, the RER V – Réseau Express Régional Vélo (Regional Express Cycle Network) will link points in central Paris with destinations outside the city, offering five new safe, efficient and easy cycle lanes from 2024/25 and four more by 2030.
Tour guides are also being encouraged to offer greener alternatives that are more respectful of the local environment, such as walking tours, guided visits through lesser-known neighbourhoods or themed around a specific area such as gastronomy, local skills or history.
Paris is one of the world's densest cities, with a surface area of 105km2 (or 762km2 taking into account the inner suburbs), compared to the 1,572km2 of Greater London – so it is important to encourage tourists to broaden their horizons beyond the Eiffel Tower and the Louvre to visit overlooked sites and venture outside the 20 'arrondissements' to discover what Greater Paris has to offer.
The advantage of the city's density is that walking is already a great way of discovering central Paris, an attribute already highlighted by the Paris mayor's focus on becoming a "15-minute city" – one in which all needs – shops, schools, library, sports facilities, cafés – should be accessible within a 15-minute walk or bike ride.
Underground mushroom farms
When it comes to boosting the dense city's green space, city authorities have had to get creative, with vegetable gardens crammed into tiny spaces, abandoned underground car parks transformed into mushroom farms and rooftop beehives – on top of the famous Opéra Garnier and Opéra Bastille buildings – just some of the urban agriculture projects that have been put in place in recent years, aimed at cutting emissions, slowing the decline in biodiversity in the city, getting Parisians closer to nature and creating jobs and social links.
"All the efforts and initiatives to make Paris greener are not only meant for tourists, but also for the residents in Paris and in the Greater Paris area, as the main aim is to improve the quality of life for everyone, with a deep respect for the local ecosystems and inhabitants, local professionals and local products," Menegaux says, adding: "agriculture is indeed very important, even in urban cities like Paris!"
Food from the city
In a city synonymous with gastronomy, it's no surprise that green tourism initiatives go hand in hand with eating well – putting Parisian honey, herbs or vegetables on the menu is a way for Parisian restaurants, shops and markets to highlight the city's eco-efforts: The Paris authorities have even created a dedicated "Fabriqué à Paris" quality label, which in 2020/21 was applied to 331 food and other products.
In November 2022, the second edition of the ParisLocal event will showcase Parisian skills and talents and promote responsible local consumption of souvenirs, design items, fashion, and, of course food.
"Restaurants play a big part in making the city greener, choosing local products and obtaining eco-labels and certifications, creating a gastronomy with local, sustainable food, using organic farming and reliable traceability, and even creative vegetarian options," Menegaux says.
Local links between residents, small businesses and tourists are also important and the tourist board's plans involve organizing more events like ParisLocal to strengthen those links.
The French capital's tourism professionals have got behind the need to become greener, embracing new initiatives after a traumatic two COVID-dominated years. "Tourism professionals see sustainable tourism not only as an opportunity but as a necessity as well," Menegaux says.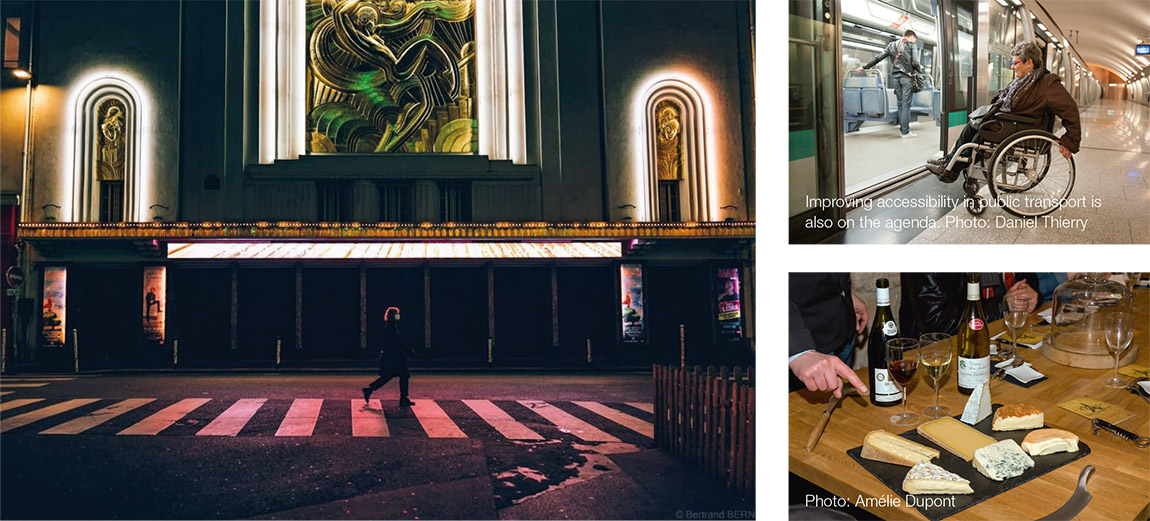 A collaborative spirit
The Paris Visitors and Convention bureau is offering concrete help and coaching programs for professionals to implement new initiatives and to navigate the various different certification schemes. "Green initiatives can sometimes be complex to implement, but we all move forward together, in a collaborative spirit," Menegaux says.
As the French capital works towards its long-term aim of becoming a sustainable tourism champion, a once-in-a-century chance to show off its progress is fast approaching.
"The 2024 Olympic and Paralympics Games will be a milestone for sustainable tourism," Menegaux says. "These major events are drivers for infrastructure improvement and modernisation, new openings…"
Issues such as mobility and accessibility are in the spotlight as part of the preparations for the games, last held in Paris in 1924. Importantly, investment in new sporting infrastructure for the games will allow Paris to direct visitors to lesser-known areas of the Greater Paris region, with new transport links allowing visitors to discover the changes and investment taking place in the city's formerly overlooked suburbs.
While Paris officials are taking inspiration for green tourism innovations in other major cities around the world, the French capital also has the ambition of becoming a leader in that field.
"As one of the most visited tourist destinations in the world, Paris must set an example and become a reference as a capital of sustainable tourism, and we are keen to use all tools and inspirations at our disposal," Menegaux says.
The Deputy Mayor Frédéric Hocquard agrees, the only way forward is to make Paris, the city that is already number one in so many other aspects, the top destination when it comes to sustainable tourism. "Between now and 2024, within Olympic Games perspective, our objective is to make Paris the first environmentally responsible and sustainable destination, inclusive and accessible to all."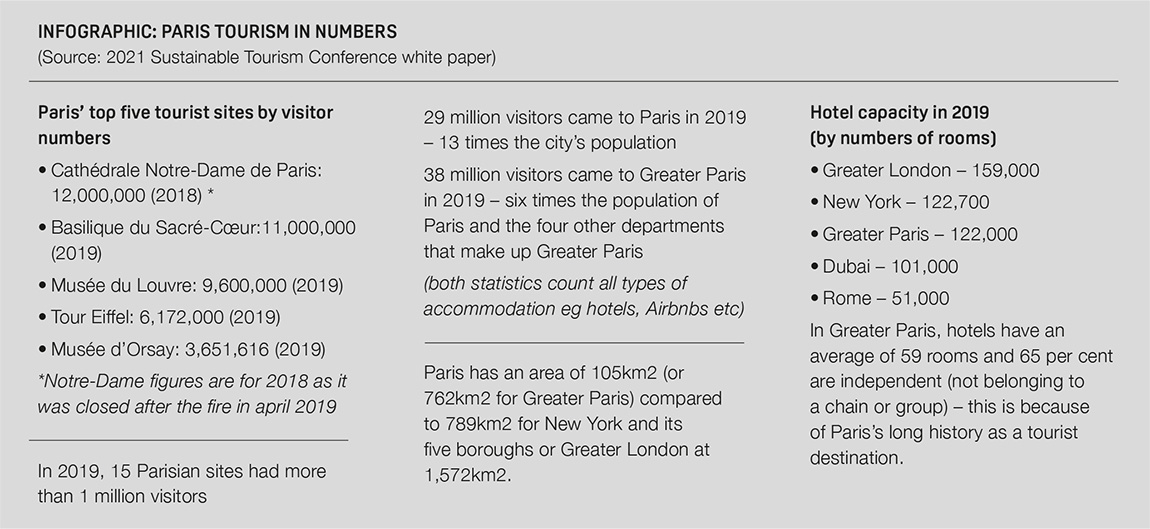 Paris On Foot … Or On Two Wheels In February 2022, Paris authorities announced plans to put in place a large traffic-limited zone in the central arrondissements of the city by early 2024, giving pedestrians and bicycles priority over cars. The project covers the first, second, third and fourth arrondissements – taking in the city's two islands, Notre-Dame cathedral, the Louvre, the Tuileries gardens and the Marais district – as well as parts of the fifth, sixth and seventh arrondissements on the left bank of the Seine, north of the Boulevard Saint-Germain. Under the plans, pedestrians, cyclists and scooters will have priority, along with public transport while access for cars will be strictly limited – no transit traffic will be allowed, although taxis will be able to drop off passengers, and car journeys for deliveries or appointments in the zone, or for residents will be allowed. The project would involve major works, particularly to transform the Boulevard Saint-Germain into a two-way street. Paris authorities say limiting cars in a large part of the city centre will rebalance the city's streets in favour of pedestrians, reduce the speed and noise of traffic and free up space to install benches, sports equipment or play areas. If all goes to plan, the traffic-limited zone should be put in place by early 2024, just before Paris hosts the Olympic and Paralympic Games. Web: parisinfo.com
Subscribe to Our Newsletter
Receive our monthly newsletter by email