Smart software to extend EV battery range and cut charging time
By Jason Deign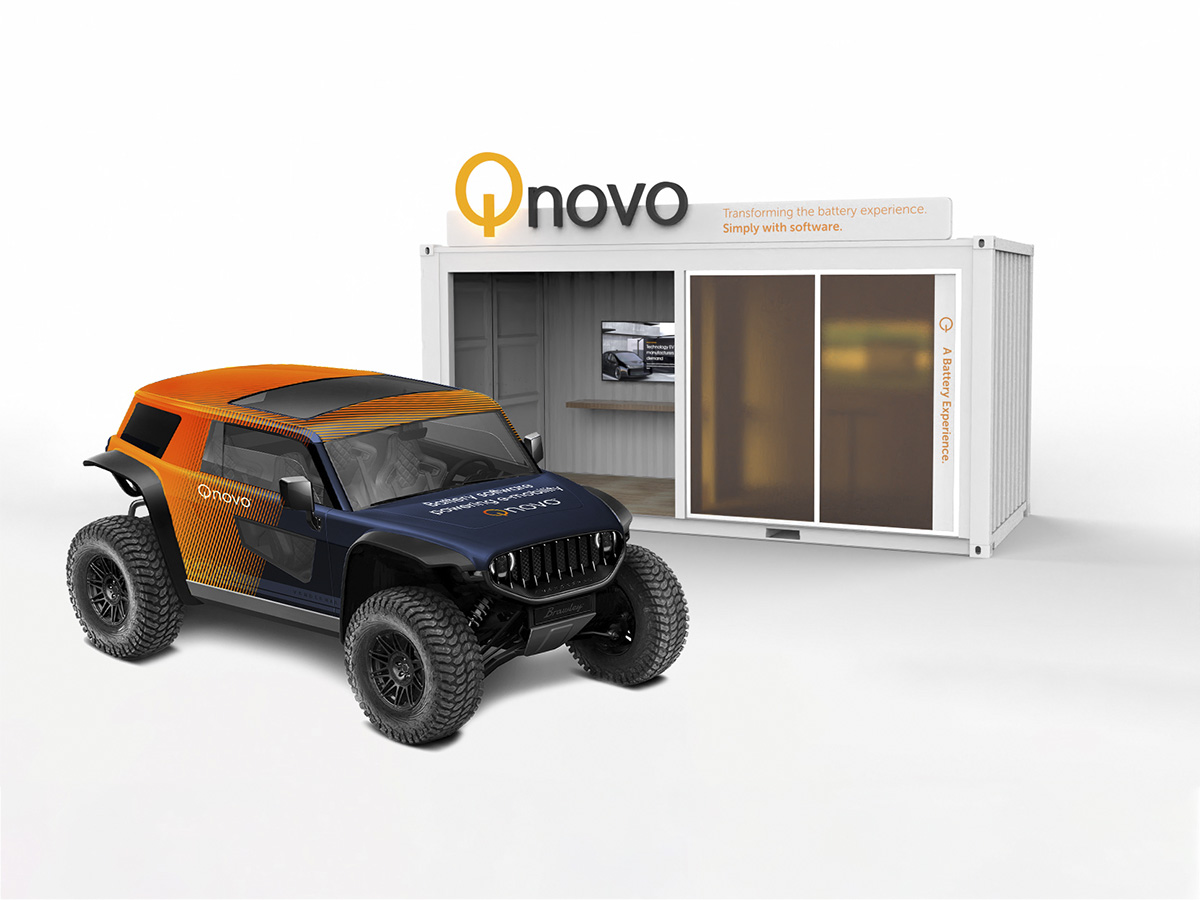 The eye-catching sports vehicles produced by Vanderhall Motor Works will be getting more bang under their bonnets this year thanks to some fancy battery tech. Utah, USA-based Vanderhall, which makes vehicles including the two-seat, three-wheel Laguna and Brawley quad off-roader, is set to boost the performance of its electric motors by ten per cent thanks to novel battery management software.
The software, called SpectralX, comes from a company called Qnovo, of California, and can cut charging times to almost 20 minutes while extending range by up to a tenth. SpectralX uses intelligent predictive analytics to enhance battery performance and safety.
"This partnership with Vanderhall builds on our work with the world's leading mobility providers and represents a true vote of confidence from one of the electric vehicle industry's most innovative players," says Nadim Maluf, chief executive and co-founder at Qnovo. "A major barrier in the widespread adoption of electric vehicles has been long charging times, range anxiety, and concerns around thermal events. Qnovo eradicates these issues and lays the foundations for mass electric vehicle adoption around the world."
A no-brainer
The Vanderhall- Qnovo collaboration was launched in January at the Consumer Technology Association's CES 2023 show in Las Vegas, where a Brawley equipped with SpectralX was on show. The all-electric Brawley is a departure for Vanderhall, which has previously specialised in internal combustion engine vehicles.
"Implementing Qnovo's SpectralX software in the Brawley, our all-electric side by side, was a no-brainer," says Stephen Hall, Vanderhall's chief executive officer. "It helps us provide a superior all-electric vehicle by optimising and reducing charging times, extending range, and mitigating potential safety risks. We're excited to deploy this solution in multiple all-electric vehicles that will be launching globally in upcoming years."
Qnovo aims to augment battery chemistry with computation and learning software, allowing batteries to charge faster without compromising their life span, extending range through increased depth of discharge, and providing all-weather safe charging. SpectralX works on top of a manufacturer's existing battery management system. In addition, Qnovo's Battery Genome system helps to automate cell selection processes, saving time in qualification to facilitate deployment of SpectralX in a matter of weeks, Qnovo says.
Charging times
Qnovo software is used to manage battery life in more than 150 million smartphones around the world and the company, founded in 2010, holds more than 50 patents. The software firm has raised more than forty million US dollars from investors including BorgWarner, OGCI Climate Investments, Constellation Technology Ventures, BlueRun Ventures, U.S. Venture Partners, and RockPort Capital.
"Software will increasingly become key to advance the state of the battery, in similar ways software brought computation to the fingertips of every human being," says Maluf in a company blog. "Software can add about ten per cent to the accessible energy in a battery, thereby increasing the vehicle driving range by the same proportion. For calibration, ten per cent is the equivalent of two generations of batteries."
Beyond helping to improve electric vehicle adoption, SpectralX could reduce carbon emissions by allowing vehicles to run for longer on a single set of batteries, Maluf says.
Subscribe to Our Newsletter
Receive our monthly newsletter by email