Solar cruising: Lasai brings clean power to recreational boating
By Jason Deign | Photos: Lasai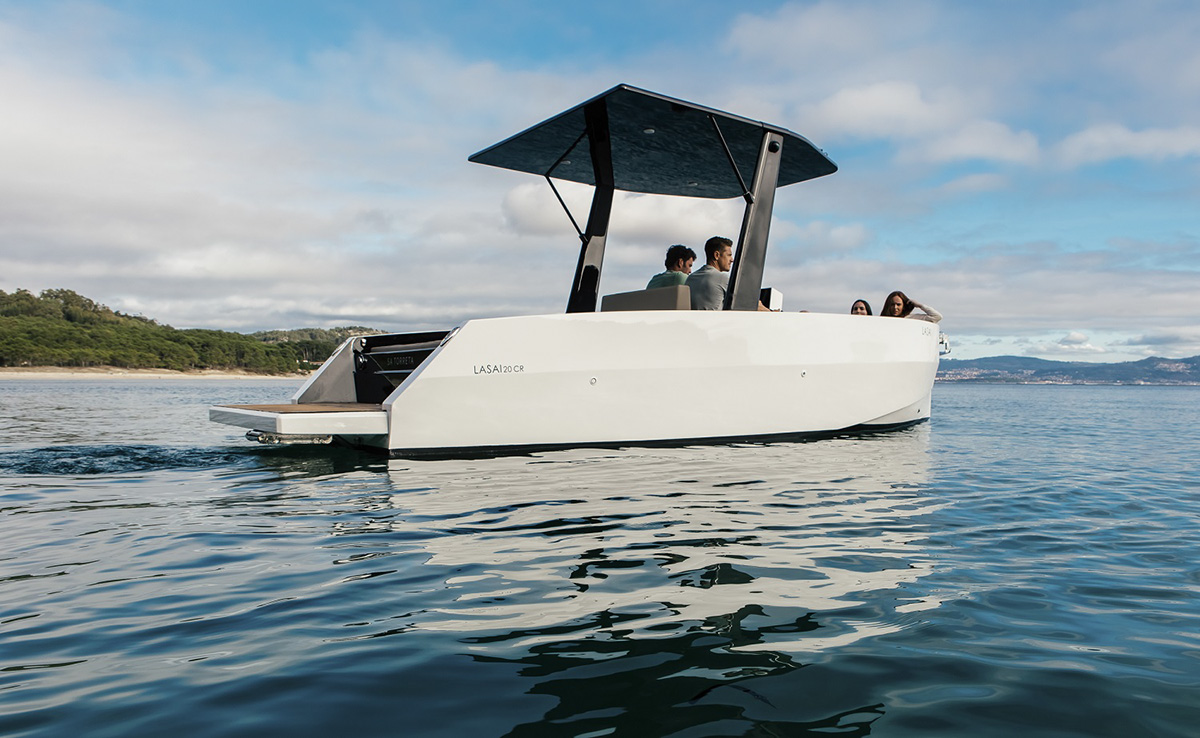 Spanish startup Lasai is aiming to make recreational boating less polluting with a line of small vessels powered entirely with solar energy. The company, from the province of Biscay, has developed a solar-powered recreational boat for inland waterways and one for coastal waters up to 12 miles offshore. Both can carry up to six passengers.
A third vessel design, with capacity for nine on board, is intended for passenger transport, for example in water taxi services. The vessels all have solar panels mounted on a rigid canopy, capable of generating up to 1.5 kW of power in the case of the passenger transport vessel. The boats have batteries that can be charged by the panels or via a connection to the grid, ensuring the vessels have power even if the sun is not shining. Each boat could avoid a ton of carbon dioxide emissions a year compared to similar-sized vessels with conventional engines, Lasai says.
The Lasai boats are not only more sustainable than traditional recreational vessels but are also silent and do not emit fumes, improving the on-board experience for passengers and crew. They have a cruising speed of five knots. The Lasai 20 CR, for inland waterways, has a battery capacity of 20 kWh, giving it eight hours of cruising time. The seafaring Lasai 20 GL, meanwhile, has a 40 kWh battery and up to ten hours of range.
"The future of boating lies in decarbonisation and zero emissions," says Lasai, which is backed by a Spanish investment group called Beraunberri, owned by one of Spain's top solar entrepreneurs. "Growing social awareness, coupled with regulatory momentum, makes it necessary to seek environmentally friendly means of transport."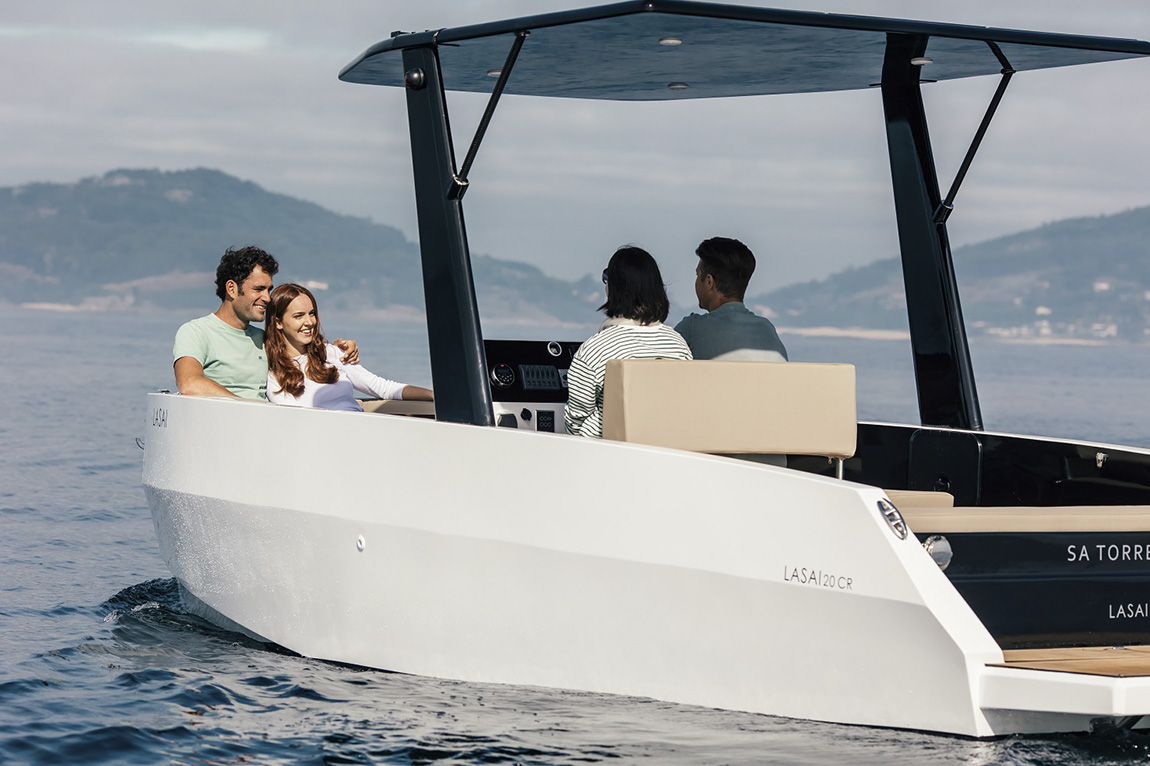 Solar-powered boats
The three boat models currently on offer measure between six and 6.8 meters in length and can easily be skippered by one person. Two Lasai water taxis are already in use at the Port of Mahón in Balearic Island of Menorca. In 2023, Lasai is aiming to sell up to 40 solar-powered boats while adding two new products to its range: a port services vessel and a nine-metre boat. Longer term, Lasai is looking to launch a vessel of close to twelve metres in length.
"Lasai combines the pleasure of navigating with respect for the environment," says Gari Telleria, Lasai's chief executive. "Social awareness of environmental conservation and decarbonisation is growing. We must move towards more environmentally friendly boating. We offer the user a zero-emission solution to enjoy calm and quiet cruising. Our goal is to become the European leader in electric-solar boats with a highly reliable product, performance adapted to customer needs and attractive design."
The company is selling into a massive market. According to Verified Market Research's Global Boat Market Forecast, 70 per cent of vessels are motorboats. More than 3,200 new boats were sold in Spain alone in 2021, 70 per cent of which were less than six metres long. While half of the global boat market is in North America, Europe is expected to lead industry moves towards decarbonisation, Lasai says.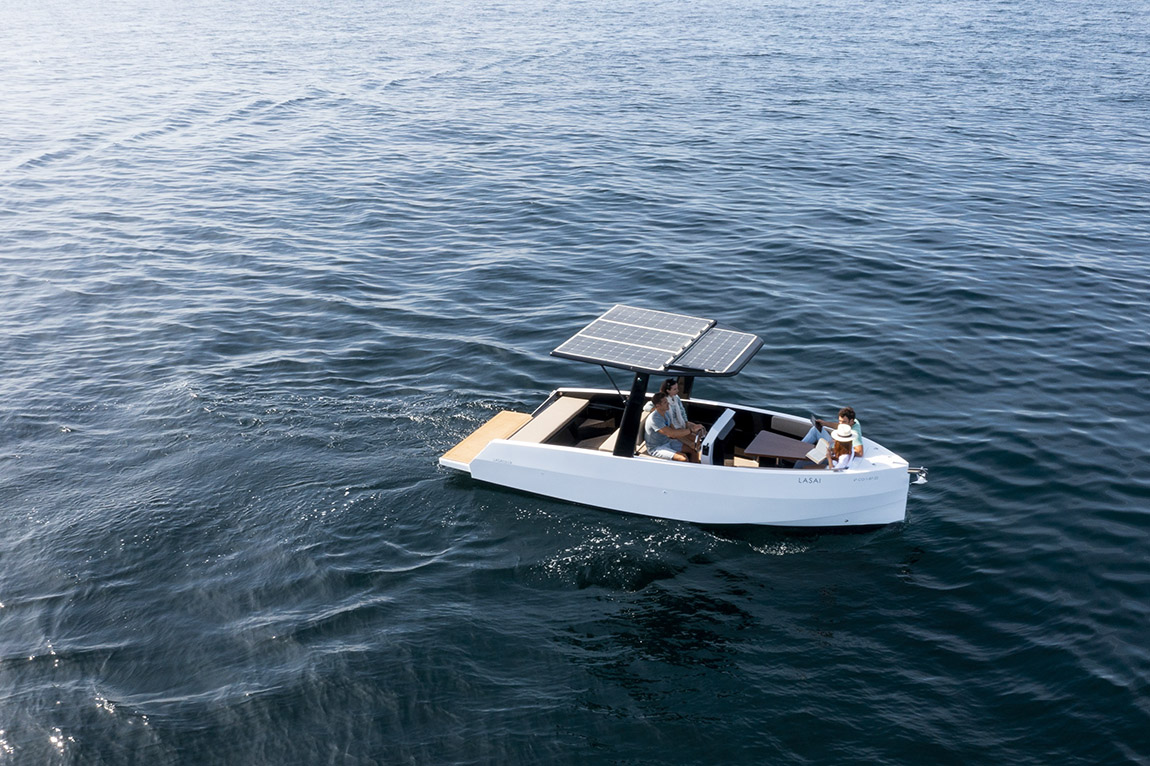 Subscribe to Our Newsletter
Receive our monthly newsletter by email