The race towards cheaper green hydrogen crosses borders
By Jason Deign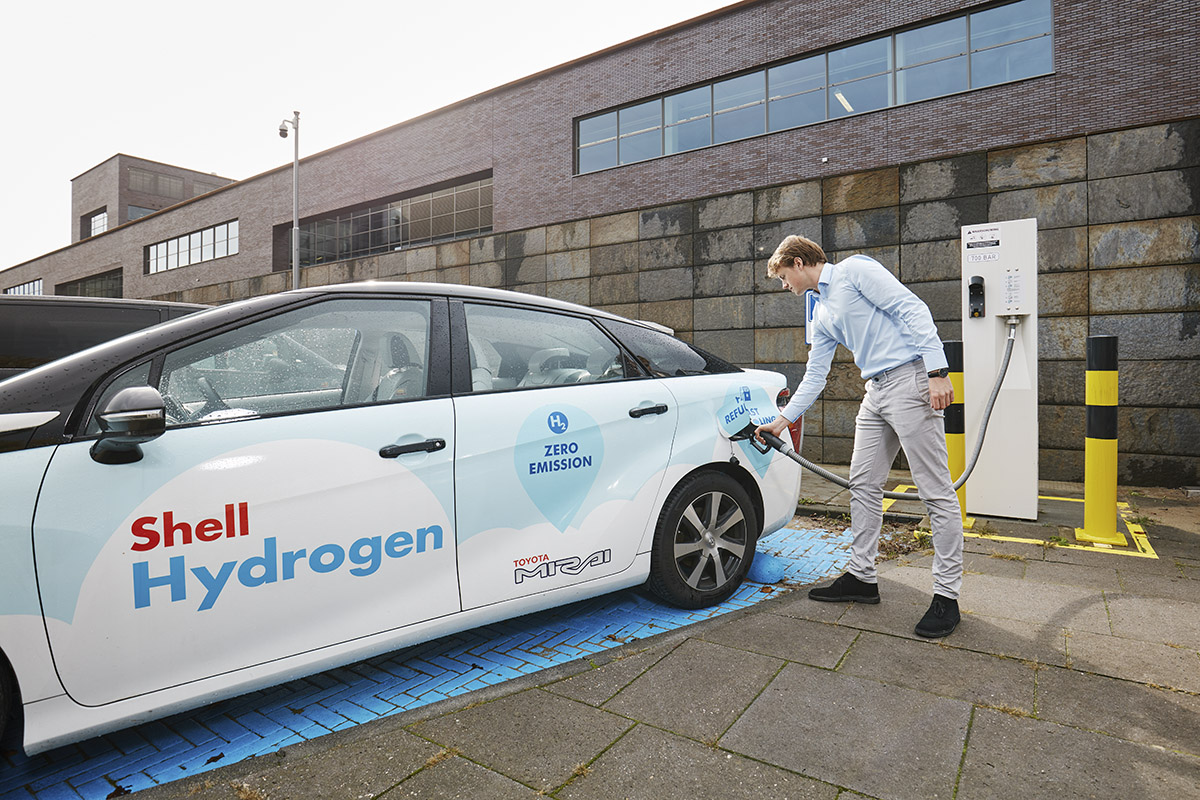 Reliance, an Indian energy giant, has partnered up with a Danish cleantech veteran to lower the cost of green hydrogen. Experts estimate that it is not unlikely that the collaboration will manage to bring down the cost of hydrogen to one dollar per kilogramme.
Green hydrogen is the molecule of the moment, with potential applications in everything from heavy industry to road transportation. But the electrolysers needed to make the gas are still expensive, which is why technology developers are on a quest for new and improved designs.
Henrik Stiesdal is an iconic figure in renewables. In the late 1970s, the Danish inventor pioneered some of the earliest commercial wind turbine designs. His work was pivotal in the evolution of industry leaders such as Danish wind giant Vestas and led the industry to adopt a turbine design – upwind, with three blades and a horizontal axis – that still dominates the market today.
Now in his sixties, Stiesdal – through his identically named company – is turning his attention to another major clean energy challenge. There are many industries that cannot reduce their carbon emissions by relying on renewable electricity alone – think of ocean-going vessels, which will never be able to traverse the sea on battery power, or the plastics sector, which relies on fossil fuels as a feedstock.
These industries require a fuel and feedstock that can replace traditional oil and gas, without the carbon emissions. Today, the best bet is green hydrogen, a power-packing molecule that can be created with zero emissions from water, using renewable electricity. This electricity separates the oxygen and hydrogen in water through a process called electrolysis. If scaled up, electrolysis could potentially guarantee almost unlimited amounts of energy with no emissions. But there is a catch.
Electrolysers, the machines that carry out electrolysis, have never been built on the scale needed to replace large amounts of fossil fuel. Today's designs are expensive, so the green hydrogen they produce still has a hard time competing with oil or gas. Cutting electrolyser costs is the challenge that Stiesdal is looking to overcome with his HydroGen concept. "We have taken up the challenge to accelerate the development of affordable green hydrogen," says the brochure for HydroGen.
A key to electrolyser cost reduction
"Our integrated electrolyser unit, the HydroGen Electrolyser, represents an innovative step forward, capable of delivering on both cost and volume. Technologically based on classic alkaline electrolysis, the HydroGen Electrolyser offers unprecedented low cost and fast ramp-up of supplies ."
Compared to traditional electrolysers, HydroGen units are designed to be easily manufactured at industrial scale. Alkaline electrolysis does not involve hard-to-find materials, unlike other methods electrolysers can use to create hydrogen. In 2021, the HydroGen design caught the eye of Reliance New Energy Solar, the renewable energy arm of one of India's largest companies.
In a deal announced in October last year, Reliance said it would use the Stiesdal electrolysers to produce hydrogen at a cost of less than one US dollar per kilogramme within ten years – a roughly fivefold reduction in costs compared to the situation today. "Our vision is to put India on the global hydrogen map and fulfil the developmental aspirations of 1.35 billion Indians," said Mukesh Ambani, the chairman of Reliance Industries at the time.
Madhavan Nampoothiri, managing partner of Aspiration Cleantech Ventures in Channai, India, says hydrogen will play a big role in helping Reliance achieve a stated aim of cutting emissions to zero by 2035. "As part of that, it is planning to build a 2.5 GW electrolyser manufacturing unit in India," Nampoothiri says. "This deal with Stiesdal will help Reliance move towards those goals."
Developing electrolysers in India
The tie-up with Stiesdal could also give Reliance a leading position in future hydrogen markets in the region since there are no electrolyser manufacturers of note in India today. "The Indian government has come up with a National Hydrogen Mission which targets production of five million tonnes of green hydrogen by 2030 and the related development of renewable energy capacity," Nampoothiri notes.
"Reliance has been famous for two things: planning everything at a massive scale and executing those plans," he says. "It is quite likely that bringing down the cost to one dollar per kilogramme is possible."
Stiesdal is far from the only company looking to cut the cost of electrolysers. As previously reported in Discover Cleantech, an Australian company called Hysata is working on an electrolysis cell that is said to have an efficiency of 98 per cent. This could equate to an electrolyser system efficiency of 95 per cent, well above the 75 per cent or less seen in today's designs.
Hysata says this could cut the cost of green hydrogen to less than 1.50 US dollars per kilogramme if scaled up, although it is important to note that such price forecasts depend on the availability of low-cost or free renewable energy. In 2021, the financial advisory and asset management firm Lazard calculated that the per-kilogramme cost of green hydrogen from a 100 MW, $630-per-kilowatt alkaline electrolyser could vary from 4.74 US dollars down to 1.78 dollars based on an energy cost of 60 to 20 dollars per megawatt.
Delivering economies of scale
Hysata hopes to achieve gigawatt-scale production levels by 2025. Elsewhere, observers expect to see significant reductions in electrolyser costs purely due to economies of scale, as has happened in the solar market. In 2020, for example, the International Renewable Energy Agency estimated electrolysers could see a 40 per cent fall in cost by 2030 with 100 GW of capacity installed worldwide.
Such estimates are being updated as the green hydrogen market evolves, although experts see the need for faster development. "In general, we see a growing need for capacity, design and cost down," says Josh Carmichael, vice president of hydrogen at Wood, one of the world's leading consulting and engineering companies.
Although there is much interest in developing green hydrogen projects, there is still a lack of schemes that have been given a final investment decision, Carmichael says. This in turn is preventing original equipment manufacturers (OEMs) in the electrolyser industry from scaling up production. "Even if they do achieve this, there's a lot of work to be done to bring those OEMs costs down significantly," says Carmichael.
"That's why you see innovative ideas like [Stiesdal's] design, or organisations like Reliance in India, who are removing entire steps in the hydrogen production and manufacturing process, or materials in the design to cut every 10 per cent of costs at each stage," he says. "It's one of the best ways in which we are going to get the required scale, speed and costs down all at the same time."
Subscribe to Our Newsletter
Receive our monthly newsletter by email