Wind power on the up thanks to climate-friendly policies
By Jason Deign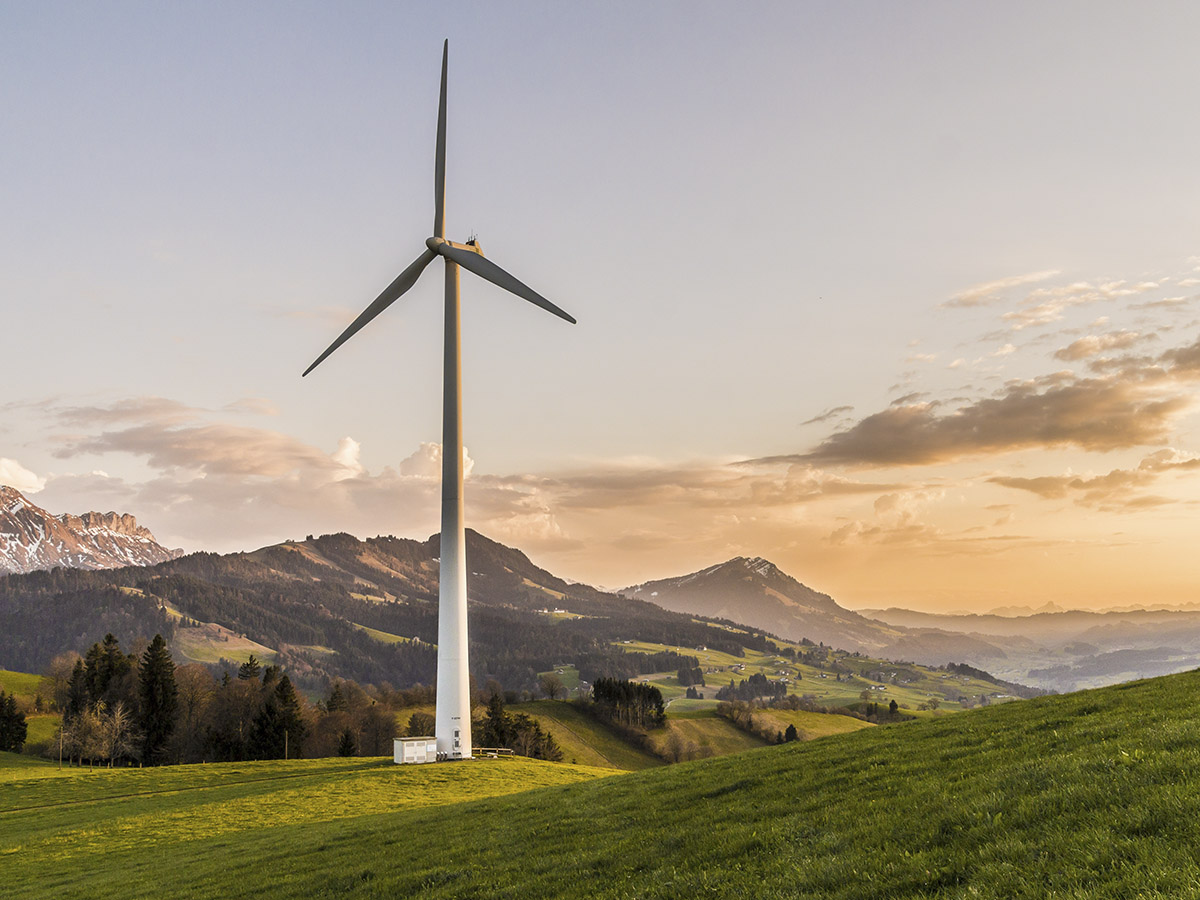 The amount of wind power being installed worldwide is on the up thanks to climate-friendly government policies, but still falls short of what is needed. Wood Mackenzie, one of the world's top energy analyst firms, has upgraded its quarter-on-quarter (QoQ) forecast for wind power—although only by 1.9 per cent.
The increase, which could see 25.6 GW of wind capacity being installed around the world between 2022 and 2031, is mainly the result of policy decisions in Europe and, particularly, North America, says Wood Mackenzie research director Luke Lewandowski. The North American market outlook has improved largely thanks to the passing of the USA's Inflation Reduction Act, a landmark piece of legislation that includes record spending on clean technologies.
"The Inflation Reduction Act establishes long-term investment stability in the US, with more than five GW of the 6.8 GW upgrade QoQ expected from 2028-2031," Lewandowski says. "Procurement activity in Quebec and a robust pipeline in Alberta will trigger a 2.5 GW upgrade in Canada, strengthening its position as a top 20 global market."
The USA and Canada's combined 9.3 GW of new capacity represents the biggest level of wind energy growth of any of the world's regions, Wood Mackenzie says. European markets are due to see a 9.7 per cent QoQ uplift, which is less in percentage terms but could equate to more than 10.2 GW of new wind farm capacity.
"New and strengthened policies in Germany, France and Greece, and project concessions and awards in Finland, Denmark and the UK, yielded QoQ upgrades in each sub-region," says Lewandowski. "This was not the case in Eastern Europe, where Russia's invasion of Ukraine has negatively impacted its domestic market."
Chinese capacity growth
China is also expected to see increased growth as developers rush to finish offshore wind projects that have been delayed by typhoons, supply chain challenges and COVID-19 lockdowns. The current crop of Chinese projects must be completed before 2026 to fall within the country's 14th Five Year Plan.
Wood Mackenzie has upgraded its China forecast to 4.8 GW, powering a boost in annual installations up to 72 GW a year by 2025—a level that the firm does not expect to see surpassed until 2031. The good numbers from these regions are partly offset by a 1.9 GW drop in expectations for Asia Pacific.
"This is primarily due to the state utility in Vietnam not recognising new wind power over grid stability concerns, but also due to slow market development in Japan and project adjustments in South Korea," Lewandowski says.
Overall, the growth in wind power should be welcome but is less than what is needed for the world to meet its climate targets. A September 2022 tracking report on wind, by the International Energy Agency, says: "To get on track with the Net Zero Emissions by 2050 Scenario, which has approximately 7,900 TWh of wind electricity generation in 2030, it is necessary to raise average annual capacity additions."
Much greater efforts are needed to achieve this level of sustained capacity growth, the agency says.
Subscribe to Our Newsletter
Receive our monthly newsletter by email