Comby A/S: 'We were astounded to learn that many small Danish businesses don't even have firewalls'
Text: Signe Hansen | Photos: Comby A/S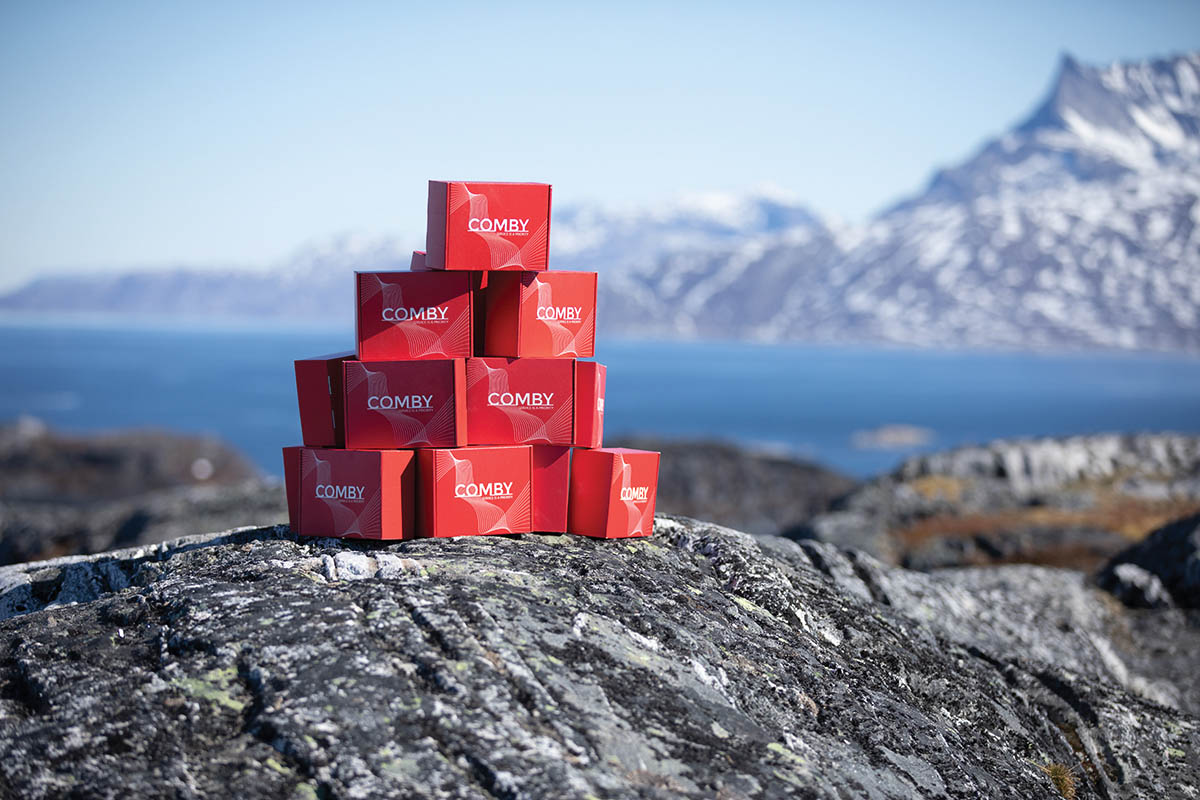 Having thrived in Greenland's highly competitive IT market for nearly two decades, Comby A/S has provided security services and data handling systems for a highly diverse range of organisations. Now, the company is ready to take its expertise to Denmark, where many small businesses lack the security that is standard for their counterparts in Greenland.
When Cisco told Brian Torp, founder and CEO of Comby A/S, that in Denmark, 50 per cent of all small companies don't even have a firewall, he did not believe them. "At first, we just laughed and thought – of course they do, because in Greenland all companies have a security system.
But then we started contacting a number of small companies in the area of our new office in Denmark, and no one did," he explains, still with an astounded laugh, and adds: "One day, in the yard behind our office, I was chatting to a neighbouring carpenter, and I asked him how he handled his customers' personal data, if his system was compliant with the new data protection laws – he had not even thought about it."
Established mainly because a valued employee had to move back to Denmark, the Compy A/S office in Slagelse was originally intended to support the Nuuk office's services in Greenland. However, soon after the new office had been set up, Torp was made aware of the situation described above, and plans for a much bigger expansion quickly took shape.
With clients weeks of travel away, reliable solutions are an extreme necessity
Since Comby A/S's foundation in Nuuk in 2000, new flight connections and an expanding mining industry have meant a continuous growth in Greenland's IT market, but also an increasingly competitive market; the country now has more IT companies per client than Denmark. This, combined with the country's unique geography, means that clients require an extreme level of reliability from their solutions.
"One of our clients is the municipality of Sermersooq, which stretches from the east to the west coast of Greenland, an area the size of France, and that means we have to sail or fly to get to a site – it takes us two weeks to get to some of the most remote villages! That's why we have to be 100 per cent sure that when we provide a solution, it is reliable and can be serviced and manned remotely. Of course, that's a focus in all of the world, but here it's founded on an extreme necessity," stresses Torp.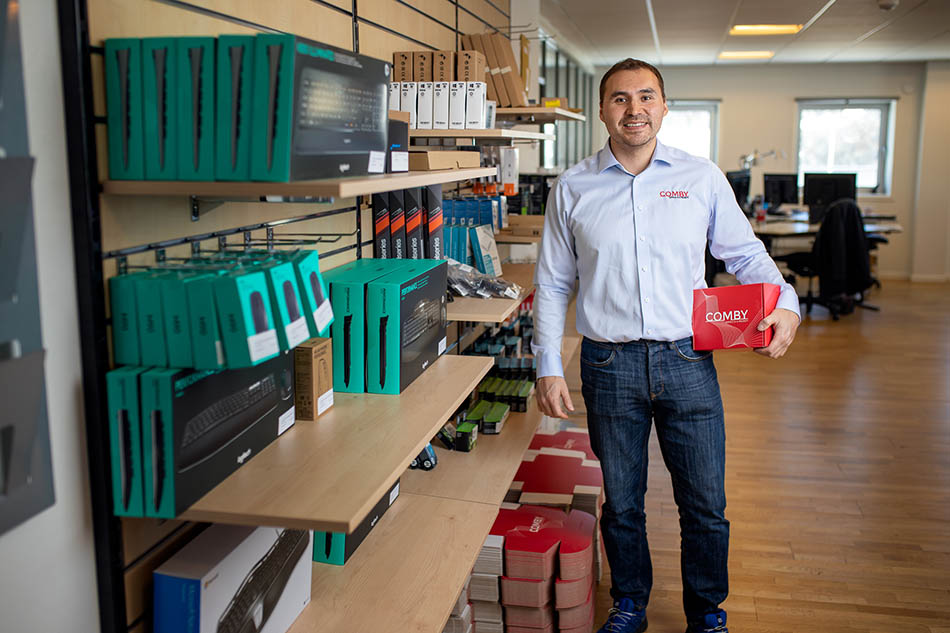 Among the solutions provided by Comby A/S was an ESDH data handling system for the municipality of Sermersooq to securely organise and store its citizens' personal data. "We started by doing an analysis of all the personal data the municipality comprised, from schools, administration, nurseries and so on – it was a huge project, finding everything whether it was on paper or online," explains Torp.
"Then we located the places where they had issues with the laws on personal data, and we initiated an awareness campaign to highlight how employees should work with the system to make sure it complied with legislations. It was an extremely complex job, and through it we gathered a lot of experience which subsequently benefitted our clients on the private market."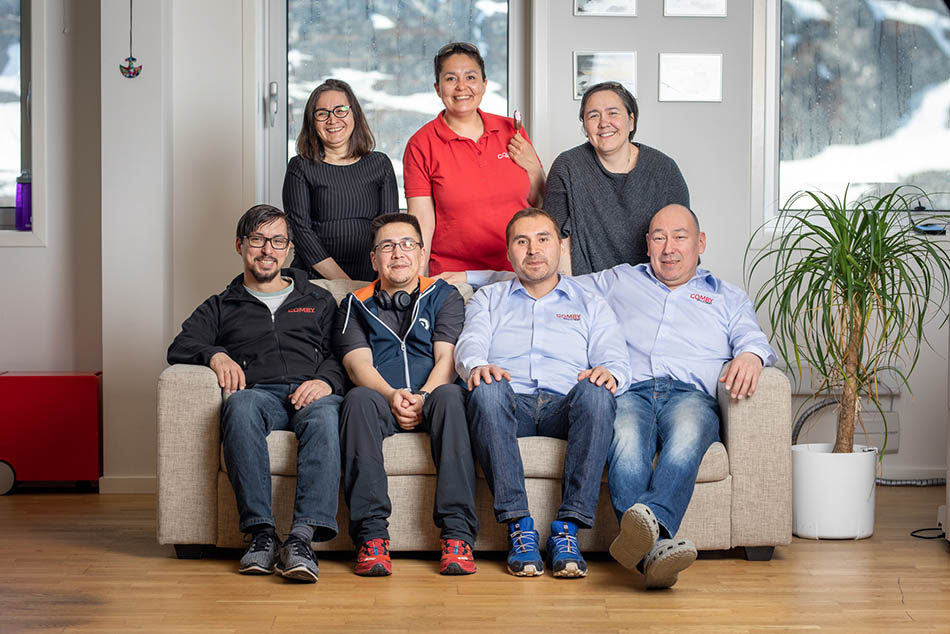 New solutions for the Danish market
Today, Comby A/S offers a full range of hosting, consultancy and managed services, as well as internet, phone and hardware solutions. Furthermore, the company continues to build onto its strengths, especially within managed services such as back-up, compliance, security and traffic management and mobile device management. "We've been refining our managed services since 2011, and today, we deliver all our managed services in clearly defined packages, making it very clear what's included and what's not," explains Torp.
"By combining different packages, our clients can achieve an all-inclusive IT package where we take care of everything within the service. That's an area where we really stand out today – our service packages and the way we deliver them," says Torp.
When it comes to the small Danish companies which Comby A/S is aiming to reach with its new office in Slagelse, however, the approach will be based on individual needs and individually tailored solutions focused on security and flexibility. "The majority of our clients in Greenland are businesses of that size, and as such we are used to analysing each business and establishing what's relevant and what's the best and financially most beneficial solution for them," stresses Torp.
"I think the reason that a lot of businesses haven't had that service yet is that there's a gap in the Danish market. The IT market is dominated by very big service providers and tiny companies, neither of which suits the specific needs of small independent businesses."
Comby A/S currently employs six people in its Danish office, but is expanding and expecting to have 50 employees within the next three years.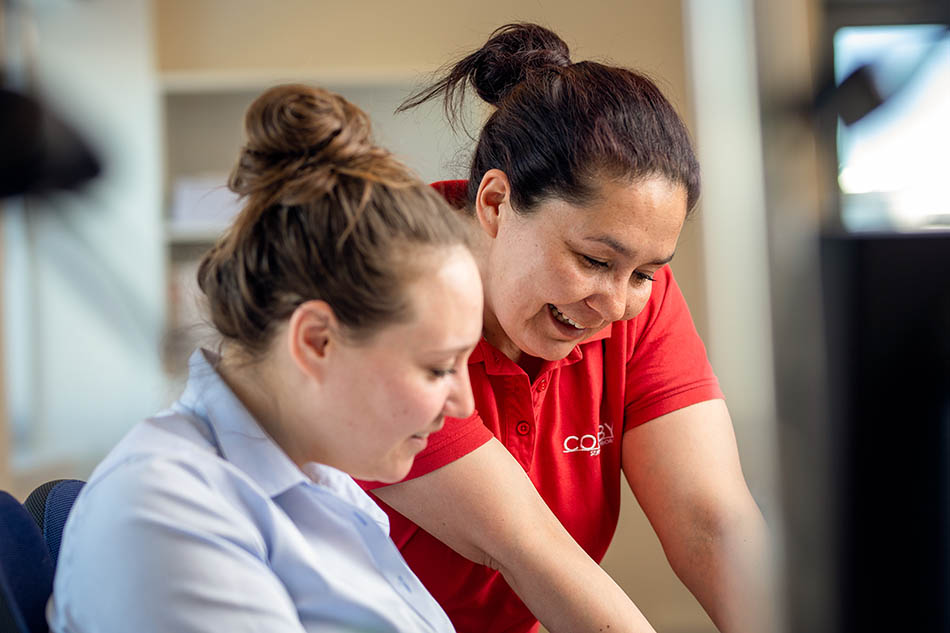 Socially and environmentally sustainable solutions
The Danish office will be based on the same values that have driven Comby A/S to success in its home country. Among them are a strong focus on both social and environmental responsibility. In Greenland, this is demonstrated through, for instance, a conscious strategy of employing and training local technicians and consultants. "We've always focused on training our employees and ensuring that they can develop both personally and professionally.
We spend a large share of our surplus on training our local employees, rather than hiring in experts from other parts of the world," says Torp. "There are many reasons why that makes sense: it's my conviction that our local employees will stay with us for longer if they feel they keep growing in their job, and obviously long-term employees are better for our business, so it is not just CSR – it's also good business sense."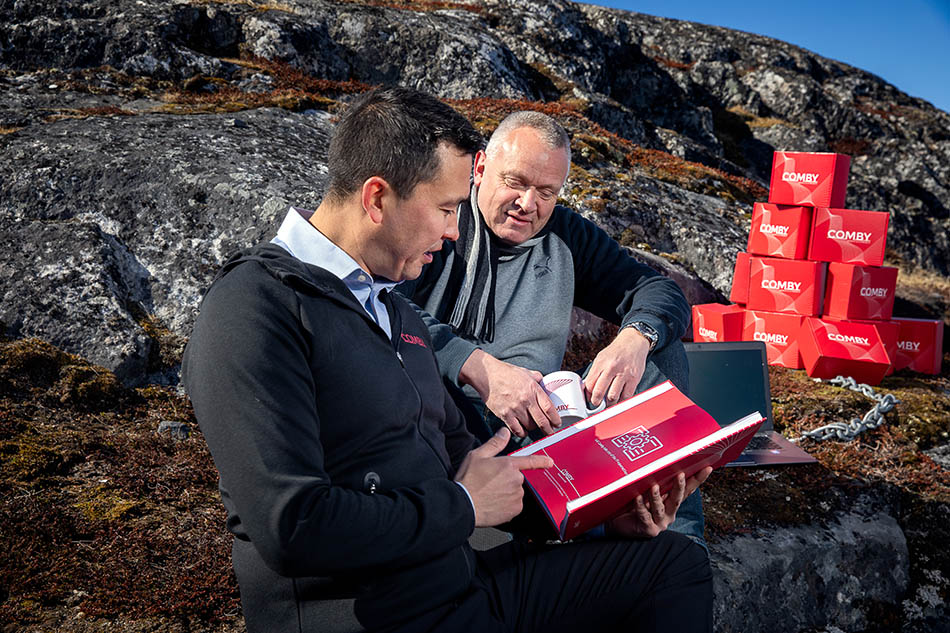 On the environmental side of things, Comby A/S was the first company in Greenland to offer a return service for toners and to ensure their environmentally responsible disposal. Building on to the goal of environmental responsibility, the company has recently become the sole trader in Greenland of products from Circular Computing, a producer of remanufactured carbon-neutral computers.
"When I first heard about the company, I immediately thought it sounded interesting. This is an example of people who have innovated and put their heads together to create a product that's as good as a regular product, but protects the environment while also saving the customer money; it's something that we're very proud to represent," says Torp.
Facts: – Comby A/S was founded by Brian Torp in Nuuk in 2000. – In 2001, Comby A/S merged with A-Team Greenland, a local division of a large Danish provider of consultancy services and training. – Today, the company is co-owned by Brian Torp and Michael Colling, the founder of A-Team Greenland. – In 2006, the company expanded by acquiring Sermit A/S, a previously publicly owned IT specialist with proven expertise within process management and internal quality control. – In 2019, the company opened up an office with two employees in Slagelse. – Today, the office employs six people, and it is expected to expand to 50 people by 2023. – The office in Nuuk employs 22 people. www.comby.gl
Subscribe to Our Newsletter
Receive our monthly newsletter by email