Towards a greener lithium production
By Jason Deign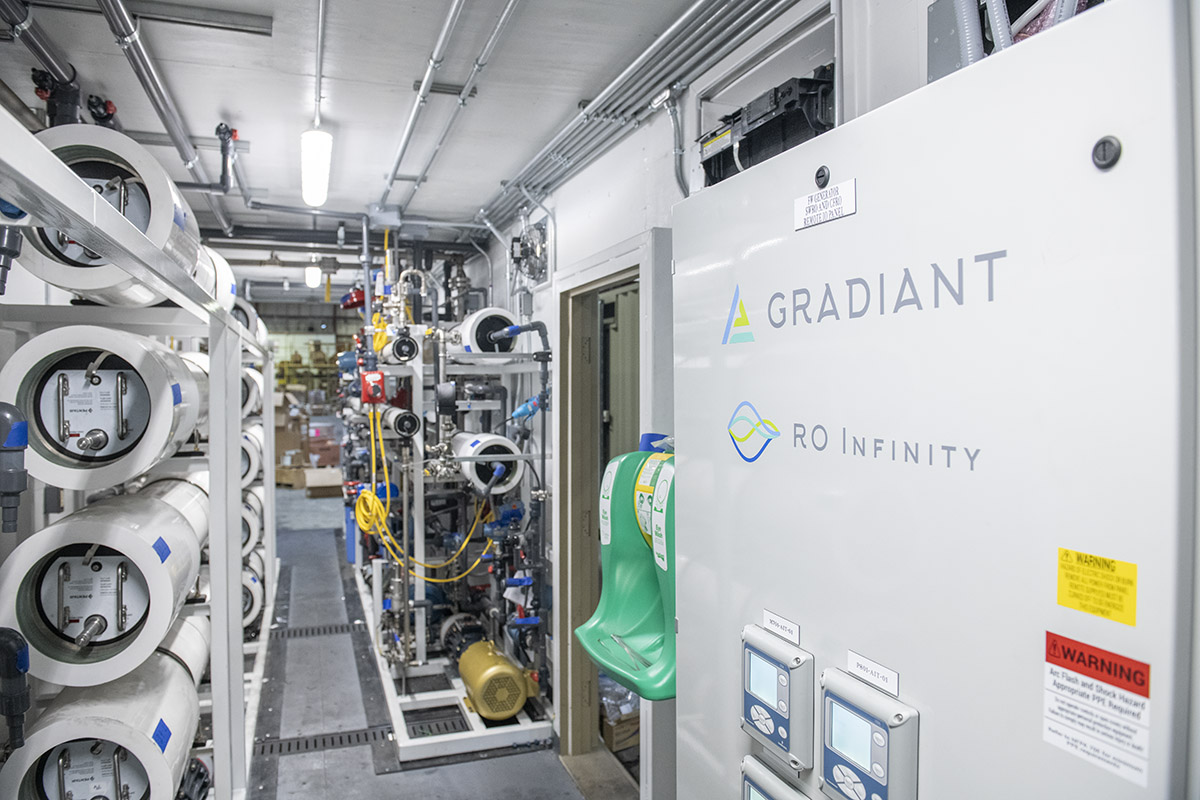 It is no secret that lithium production uses enormous amounts of water. To remedy this and increase the speed of production, Schlumberger, the world's largest offshore drilling company, has announced a tie-up with water services specialist Gradient.
Used in the batteries powering the world's burgeoning electric vehicle market, lithium is in hot demand; but there is one problem – around 2.2 million litres of water are needed to produce one tonne of the metal. That is bad news for the communities that live near the world's top lithium production centres. Most lithium today is sourced from a triangle spanning the highlands in Chile, Bolivia and Argentina. Water is a precious commodity in these high desert areas, and the growing lithium demand for the electric vehicle industry is causing tension between processing concerns and local populations.
The partnership between Gradient and Schlumberger's NeoLith Energy venture aims to solve this problem using a process called direct lithium extraction. Gradient is providing technology that can concentrate lithium brine and generate freshwater rather than requiring the water to evaporate off as happens in the traditional production process.
"Proper natural resource management is essential in mineral production, and nowhere more so than in lithium," says Gavin Rennick, president of Schlumberger's New Energy business. "The unprecedented growth in demand for this critical mineral requires high-quality production without compromising sustainability. The integration of Gradiant technology into our direct lithium extraction flowsheet has been key in our strategy to improve sustainability."
Improved lithium production
The companies claim Gradient's technology will also allow lithium to be produced much more quickly than is currently the case. Compared to methods that heat up brine to purify lithium, it will also use less energy and have a lower carbon footprint and upfront costs. The water-saving process can be used in existing lithium production operations as well as in new sites. As previously revealed in Discover Cleantech, mining developer Zinnwald Lithium is looking to extract lithium from a German mine as soon as 2026.
"We are excited to be working with Schlumberger, with whom we are pioneering a new era of sustainable mineral resource recovery," says Gradient's chief operating officer, Prakash Govindan. "This is made possible by Gradiant's deep understanding of the complex chemistry that underlies the production processes, which is then operationalised by machine learning and digital technology."
News of the Schlumberger-Gradiant collaboration comes amid growing awareness of the need to improve the sustainability of lithium extraction while vastly increasing output. Research by Simon Michaux, associate professor at the Geological Survey of Finland, shows current reserves of lithium are only about 2% of what is needed for the global energy transition, and extracting enough at 2019 rates of production would take more than 9,900 years.
Govindan says he hopes the alliance with Schlumberger will help direct lithium extraction become more widespread as the need for the metal grows. "The sustainability impact of the integrated Schlumberger process, combined with Gradiant solutions, is a game-changer for the lithium production market," he says. "This strategic partnership will enable the global expansion of Gradiant's technology in this important industry."
Subscribe to Our Newsletter
Receive our monthly newsletter by email