China emerges as fastest-growing concentrated solar power market
By Jason Deign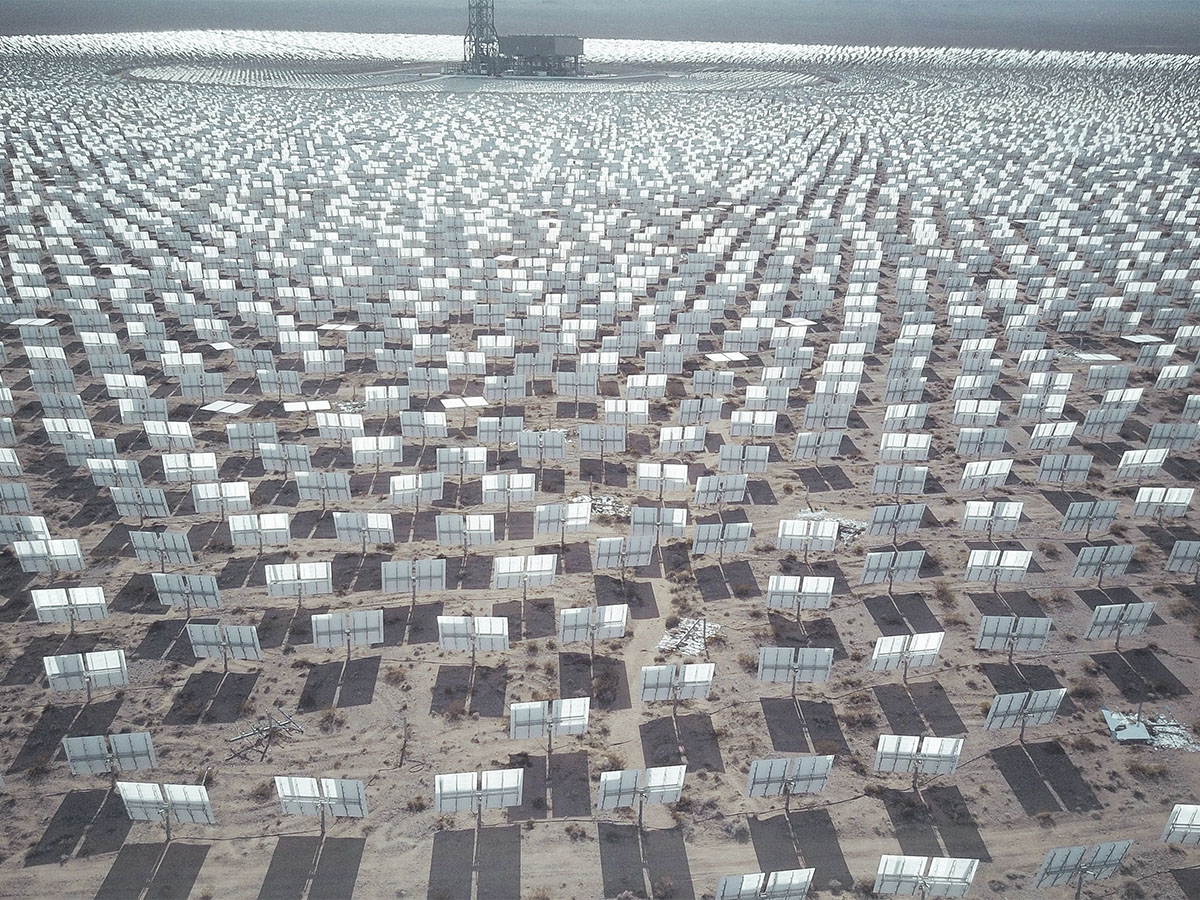 China is pursuing an ambitious buildout of one of the world's most spectacular renewable energy sources – even as the rest of the world ignores it. Projects dedicated to concentrated solar power or CSP, which has captured the imagination of ad executives and filmmakers, are growing at the hands of Chinese developers but struggling to find a home elsewhere.
China kicked off four new CSP projects in July alone, according to CSP Focus, a Chinese industry information provider. The projects, each featuring a 100 MW CSP plant alongside 900 MW of photovoltaic (PV) solar, were scheduled for construction in the Eastern Chinese Xinjiang Uygur Autonomous Region, CSP Focus reported.
At the same time, developer Three Gorges Energy awarded engineering, procurement and construction contracts for two other 100 MW CSP projects, also attached to PV arrays, in Qinghai Province, central China. CSP Focus is tracking 23 projects in China, making it the second largest CSP market in the world by number of plants.
This level of activity is unusual for CSP, which has been developed in around a dozen renewable energy markets around the world but has fallen from favour in the face of competition from other, cheaper clean energy sources. Spain, for example, became the world's largest CSP market after building 50 plants between 2007 and 2013 but has not seen any new projects since then. The government is now planning to auction at least 220 MW of new capacity in October.
Limited interest in CSP
There is limited new project activity in a handful of other markets, including Australia and the USA. But interest has waned significantly compared to CSP's heyday in the early 2010s, when the technology was seen as a viable rival for PV at a time when traditional solar panels were still expensive.
Developers built massive plants across Spain, the USA, South Africa and, later, the Middle East and North Africa. A version of the technology that reflects sunshine onto a central tower was used as a backdrop for car adverts and featured in the opening scenes of Blade Runner 2049. As Chinese manufacturers brought PV prices crashing down, however, CSP came to be seen as too expensive for mainstream power generation projects. CSP also suffered because it is not as flexible as PV.
To be cost effective, CSP plants ideally need to be at least tens of megawatts in size and located in places with hot, sunny climates. It is ironic that Chinese companies are now keeping CSP technology alive – by pairing it with PV. The current generation of Chinese projects use PV for cheap daytime energy production. CSP, which uses heat from sunshine rather than using the sun's rays to create electricity, is employed as a massive storage system.
The heat that CSP plants can capture during the day is used to keep industrial salts molten at temperatures of several hundred degrees. This is hot enough to drive a steam turbine through the night, so the Chinese can benefit from clean solar energy even after the sun goes down.
Subscribe to Our Newsletter
Receive our monthly newsletter by email