Aarhus: A leader in sustainable tourism
BY KARIN BLAK | PHOTOS: VISITAARHUS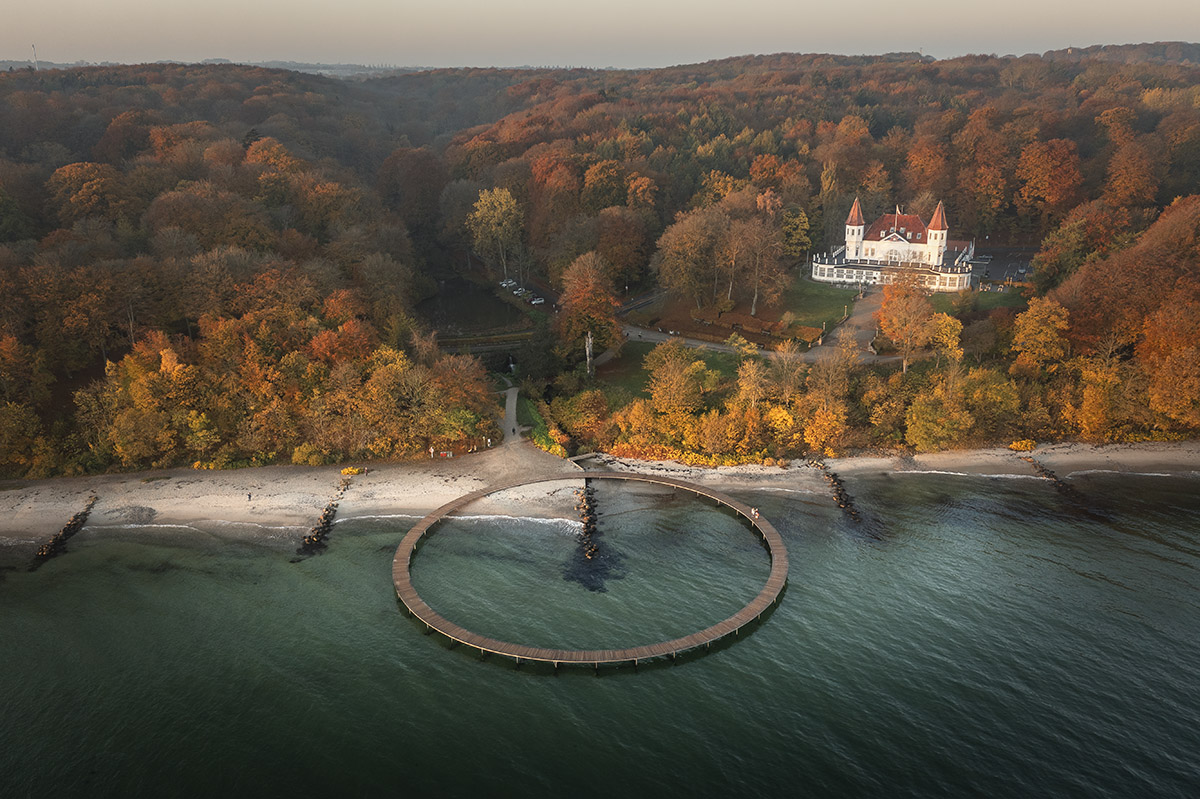 With a third place on the Global Destination Sustainability Index (GDS), it is well documented that Aarhus is a city with many eco-friendly attributes. But although it is proud of this achievement, the city's tourist organisation also recognises the responsibility this status brings.
Pia Lange Christensen, CEO of VisitAarhus, talks with pride about the leaps Aarhus has made towards a greener and more sustainable tourist destination. And quite rightly so: from a host of eco-friendly hotels, to sustainable events, attractions, and modes of emission-free transport, the city is teeming with green initiatives. However, when asked about other certifications, Christensen responds: "It isn't about reaching for the next certification, it is about carrying on improving sustainability from here on, developing strategies that are workable and collaborating to achieve the best for the people and the nature surrounding us."
This is a city that is thinking green and achieving more than just a certification.
Denmark's most climate friendly hotel
Aarhus boasts an amazing choice of eco-friendly hotels. Around 70 per cent of rooms are certified eco-friendly with hotels aiming for sustainable management of the whole hotel. From water usage, to cleaning materials, sourcing of food and dealing with the inevitable waste, every aspect is under scrutiny as hotels work towards a greener, better future and a hospitality sector that is healthy for people and nature alike.
As an example of the achievements by local hotels, Christensen mentions Hotel Scandic Aarhus City, named the most climate friendly hotel in Denmark by Momondo, and a flagship for hotels in the region. Although the building dates from 1875, long before sustainable tourism was thought of, it has managed to receive the Swan eco-label in recognition of its implementation of green solutions. These include 90 per cent of its electricity consumption being generated by solar cells which cover the roof of this city centre hotel. In addition, leftover food does not go to waste: a system at the hotel extracts water from the food and what is left is sent away to be used as animal feed, fertiliser or biogas.
Green nature and culture
Over 20 years of collaboration to regenerate Aarhus River and its banks has resulted in biodiversity returning to this historically important waterway. Fish now flourish, attracting hobby fishing, and Christensen laughs as she talks about the paddle boarders, boaters and canoeists that now can be seen enjoying the journey through the city, with stop offs at various eco-friendly eateries and coffee bars on the way.
Not many cities can proudly present a list of eight beaches, plus a harbour lido, all clean and ready to welcome a relaxing day or a fun filled family outing. Four of the beaches are Blue Flag 2022 destinations, which is an international labelling system that considers quality of water, surrounding facilities, safety, and the continuing work to improve on existing standards while making a difference for the environment. The beaches are, at the most, a short bus ride out from the city centre.
Green spaces are also plentiful, with nine parks within a walk or quick bus ride, one of which is the Royal Palace, whose grounds are open to the public when the Royal family is not in residence. Tasked with bringing green areas into the city, Christensen talks enthusiastically about the roof garden on the top of the department store, Salling, in the city centre. This rooftop already presents a glass viewing platform overlooking the pedestrianised street, or Strøget, beneath. Bringing more green areas into Aarhus city centre can be a challenge when little space is available, so the development of this rooftop garden, which opens on 17 June 2022, is a welcome alternative.
There is also much positive progress in Aarhus when it comes to culture and art. One event taking the lead in the work towards reversing the impacts of climate change is the NorthSide music and culture festival at the beginning of June. This year, the aim is for the festival to be 100 per cent sustainable, including waste and energy, while suppliers of food and drink are requested to only provide organic plant-based food and biodegradable, eco-friendly take-away containers.
Continuous improvements
Aarhus is expecting over 60 cruise ships to berth in the harbour during 2022. Their diesel engines cause a significant amount of air pollution and, of course, add to the city's CO2 output. But a project is underway to clean up this side of tourism as well. Soon, Aarhus harbour will have available a new electrical charging point for the ships to plug into, making even a cruise holiday more environmentally friendly.
Christensen talks about how their success working towards increasing sustainable and eco-friendly tourism is not the end, but the beginning, as "being third means working harder at maintaining and improving what we already have". The sustainability strategy for Aarhus is constantly under review. This gives the city, its inhabitants and its visitors alike, the best possible sustainable and eco-friendly experience; with new projects and collaborations continuously being considered, there is no stopping for this forward-looking city.
Making a greater impact
Talking about the success story of VisitAarhus, Christensen puts the accomplishments down to collaborations and partnerships with organisations, individuals, and neighbouring municipalities. She also emphasises that without their organisation of volunteers, they would not have been able to achieve what they have.
Because of the success VisitAarhus has had with its volunteer programmes, it is offering Masterclasses to organisations in Denmark and other countries in how to develop their own organisation of volunteers. And at this point, Christensen says: "It isn't enough that we here in Aarhus are successfully implementing change. If we are to make an impact on climate change, we need to share our ideas with others; then we stand a chance of making a far greater impact."
There is no doubt Aarhus is a destination with a constant focus on sustainability and improvements toward building a city where sustainable tourism is the norm. This is a place to explore knowing that an eco-friendly approach to life doesn't have to be compromised when taking a break.
Subscribe to Our Newsletter
Receive our monthly newsletter by email