Cleantech Products of the Month: February 2023
BY SIGNE BENN HANSEN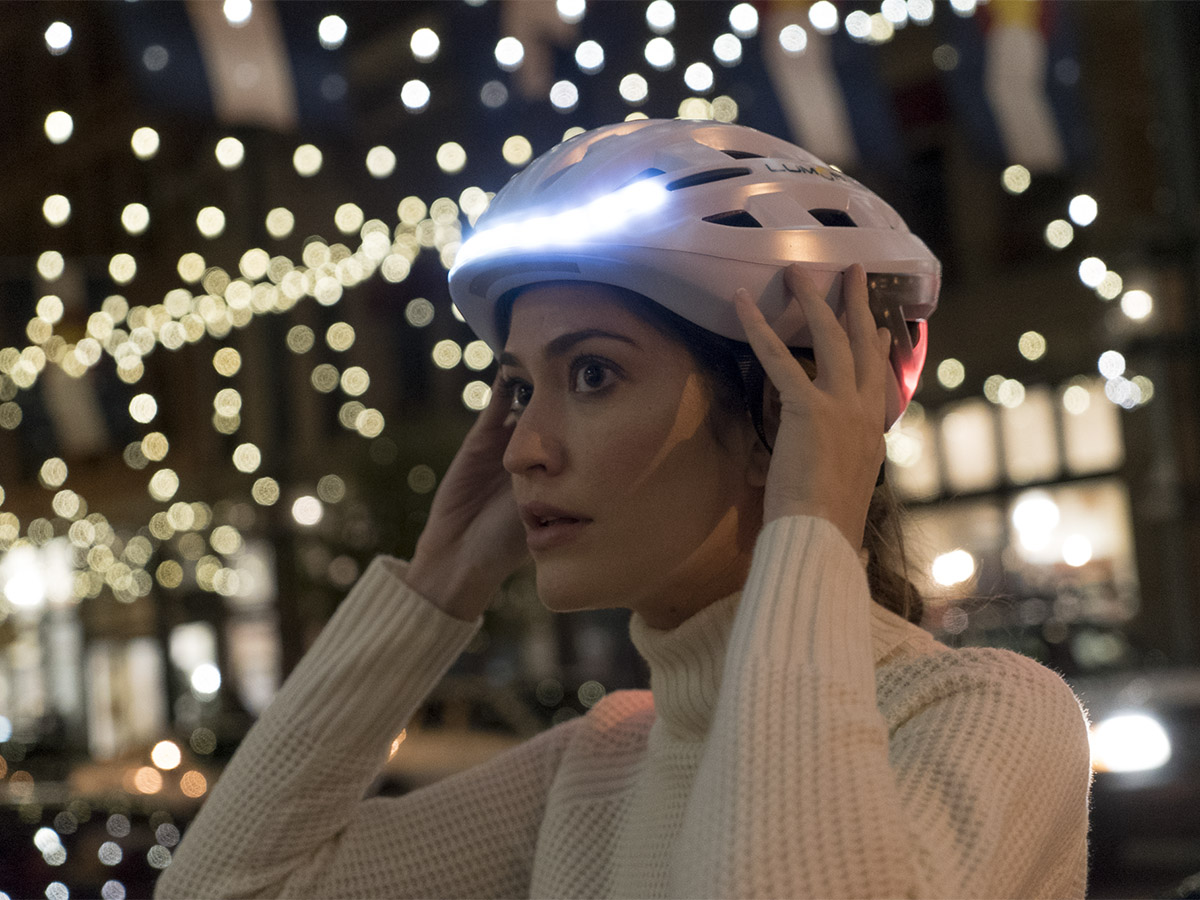 Cleantech can be many things – products specifically aimed at making your lifestyle or home more sustainable, or innovations to make the products we must have more sustainable. Moreover, products that make it easier, safer or more fun to make a sustainable choice also play an important role in the cleantech transformation. The products selected here represent a bit of all of that. Clean, green and innovative, they help you enjoy the budding spring in a sustainable manner, whether that means finding comfort at home on cold days or outdoor explorations in the spring sun.
Lumos Kickstart Helmet
For many bicyclists, springtime is the time to dust off the bike and rejoice in the ability to save petrol money or bus fares while getting active outside and reducing their carbon footprint. However, with the long bright days of summer still a little while away, doing so safely requires adequate lighting. This is something which can cause a bit of a hassle, because the best and most traffic-safe lights tend to be expensive, and you don't want to leave them unsecured when locking the bike to go into a shop or similar. On the other hand, you want to be able to easily mount and dismount the lights to take them on and off for charging. On top of that, who hasn't tried rummaging through a bag looking for a set of lights before realising that they were still sitting in the charging station back home.
That's where Lumos Kickstart Helmet comes to the rescue, because with the lights incorporated in the helmet, you will never forget to bring them along with you or leave them unsecured on the bike. For an avid, but forgetful bicyclist like this writer, this is bound to prevent many an annoyed bus ride back home. On top of that, the helmet adds some extra safety features. With integrated brake and turn signals, the helmet has been designed to help warn drivers of a cyclist's presence and manoeuvres. The turn signals are operated wirelessly via a remote, which can be attached to handlebars.
The Lumos helmet comes in several models, including a super futuristic Matrix mode, but our favourite is still the original Kickstart helmet, which took the Kickstart community by storm in 2015.
Lumos Kickstart helmet sells at $199.95
Nebia by Moen Quattro Showerheads
As we slowly emerge from the cold winter months, the luxury of a long hot shower is one that few people relish giving up, even in the name of sustainability. However, with global water demand expected to increase by 55 per cent from 2000 to 2050, and many areas already struggling with supply strains, saving water is becoming imperative. Fortunately, it can be done so without sacrificing the morning shower.
Described as "an enveloping and immersive cloud of water droplets, steam and air", the patented atomisation technology from Nebia saves 50-60 per cent of water and around 55 per cent of energy (for heating) when showering. At the core of Nebia's shower product are five patented technologies creating the atomising spray nozzles that produce smaller, faster droplets than conventional showers.
Nebia by Moen Quattro, described by Nebia as "the company's most advanced and affordable water-saving shower to date", was launched as a result of the company's 2019 partnership with Moen, a leader in the shower industry for over 70 years. At the end of 2021, the Nebia by Moen Spa Shower received Gold in the International Design Excellence Awards (IDEA). Furthermore, the company's recently-launched Nebia by Moen Quattro Handshower is, says the company, the first shower to have recycled ocean-plastic components.
Founded in Mexico City in 2012, Nebia got off to a flying start, launching its first product on Kickstarter in 2015. By 2019, the company had saved over 120 billion gallons of water worldwide.
Nebia by Moen showerheads start at $129.
The SR/F electric motorcycle from Zero Motorcycles
Founded by the former NASA engineer Neal Saiki, who built the first prototype in his garage in 2006, Zero Motorcycles today offers a leading range of silent, industry-leading motorcycles with exceptional range and torque.
One of the newest additions from the California-based company, the SR/F, delivers 190 Nm of torque and 110 horsepower with the simple twist of a throttle, thanks to the class-leading performance and efficiency of Zero's new ZF75-10 motor. Equipped with the new in-house developed ZF17.3 kWh lithium-ion battery, the motorcycle is capable of a 365-kilometre maximum range, has an optimal charge time of 60 minutes and offers a top speed of 200Km/h.
Indeed, for motorcycle enthusiasts looking to enjoy the beginning spring on a smooth, effortless ride through the landscape, this motorcycle offers the possibility of doing so in a silent, powerful and sustainable way.
Retail prices starting at: £23,350
Subscribe to Our Newsletter
Receive our monthly newsletter by email