All Cleantech Events in One Place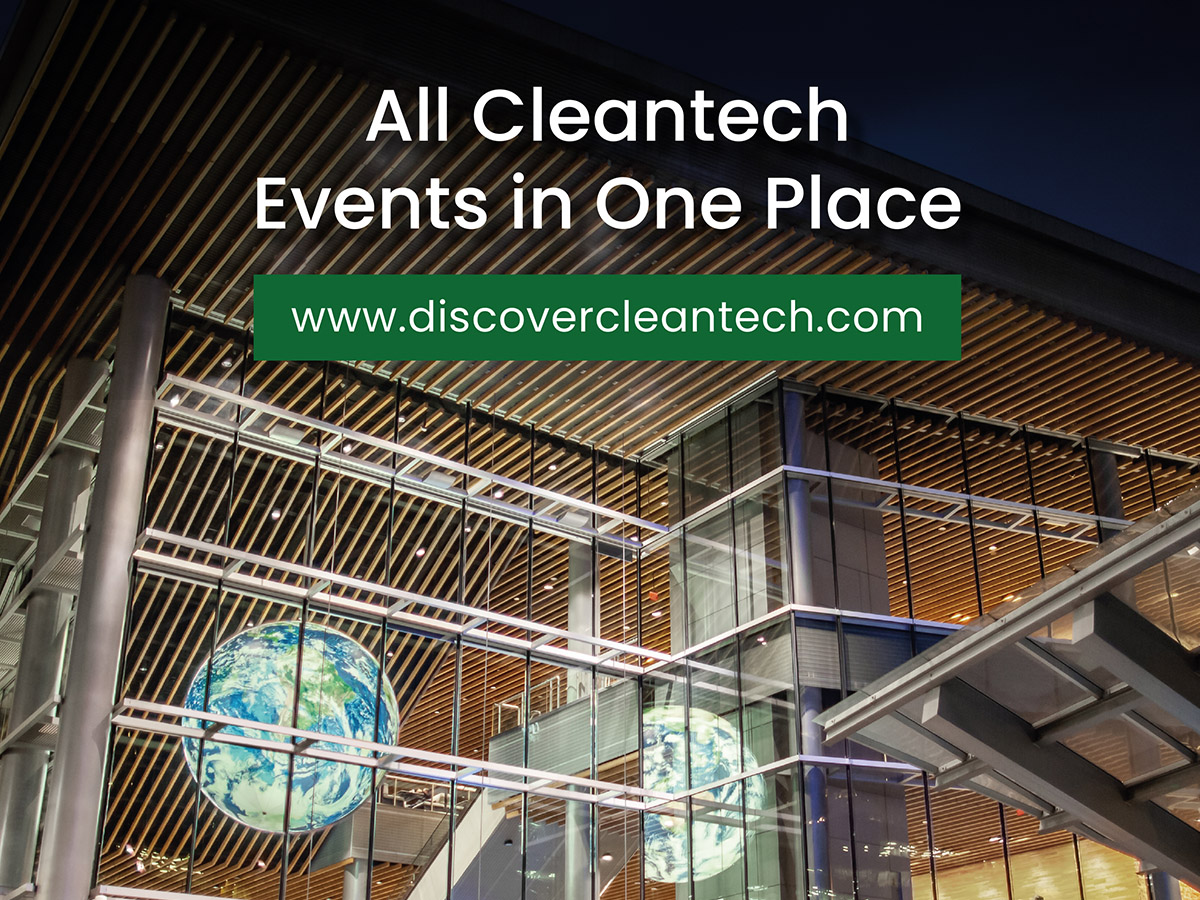 Discover Cleantech's Cleantech Events Directory is the ultimate guide to the key events taking places in the global cleantech sector. The events listings include a range of exhibitions and conferences within solar, wind, biofuels, EV Charging and infrastructure, recycling, geothermal, smart cities, as well as many other areas of cleantech. Below, you will find a small selection of upcoming events from our events section, visit the directory here for more or get in contact to add your event or business.
ENERGY STORAGE SUMMIT, UNITED KINGDOM
As Europe grapples with an energy security crisis, net-zero targets and increasing amounts of intermittent renewable generation, energy storage continues to play an essential role in the power sector. After a record-breaking event last year, join us for the 8th edition in 2023 where we are expanding in line with the growing opportunities for energy storage across the renewable sector. We follow the market as it navigates government policy, increased capital and an urgency to ensure grid resilience, but can the necessary scale be met across the value chain in order to meet renewable targets?
Date: February, 22-23, 2023
Place: London, United Kingdom
Website: https://storagesummit.solarenergyevents.com
WORLD SUSTAINABLE ENERGY DAYS, AUSTRIA
In 2023, the World Sustainable Energy Days show the critical role of the energy transition in securing our clean energy future and concrete policies, technologies and markets to get us there. The annual conference is a leading event on the energy transition and climate neutrality with over 650 participants from over 60 countries.
Date: 28 February, 2023 – 3 March, 2023
Place: Wels, Austria
Website: www.wsed.at
GEOTHERM EXPO & CONGRESS, GERMANY
GeoTHERM expo & congress will take place for the sixteenth time on March 2 + 3, 2023. Europe's largest geothermal trade fair with congress focuses on current developments in the industry and creates a platform dedicated exclusively to the topic of geothermal energy. At the on-site trade fair, an average of around 3,600 trade visitors and 200 exhibitors from 40 nations make highly valuable contacts. In addition, two congresses on Shallow and Deep Geothermal Energy offer you concentrated expertise, current developments and the latest practical experience reports.
Date: March, 2-3, 2023
Place: Offenburg, Germany
Website: www.geotherm-offenburg.de
FUTUREBUILD, UNITED KINGDOM
Futurebuild is about building a better future for the built environment. We provide the stage for inspiring ideas; innovative solutions and knowledge sharing to drive sustainable construction and help us reach our goal of net zero. Futurebuild is taking a stand for a better built environment and is urging companies and professionals throughout the construction supply chain to make a similar commitment by 'taking a stand' on an issue they passionately believe will help propel the industry towards a more sustainable future.
Date: March, 7-9, 2023
Place: London, United Kingdom
Website: https://www.futurebuild.co.uk
SOLAR SOLUTIONS INTERNATIONAL, NETHERLANDS
Solar Solutions International is the largest trade fair for solar energy in Northwest Europe and revolves around more than 500 innovations and 100 practical seminars on the latest developments in energy storage, smart products, and an ever-widening range of solar panels.
Date: March, 14-16, 2023
Place: Amsterdam, Netherlands
Website: www.solarsolutions.nl
Subscribe to Our Newsletter
Receive our monthly newsletter by email