Book of the Month: How to Avoid a Climate Disaster – The Solutions and Breakthroughs We Need By Bill Gates
BY ANDERS LORENZEN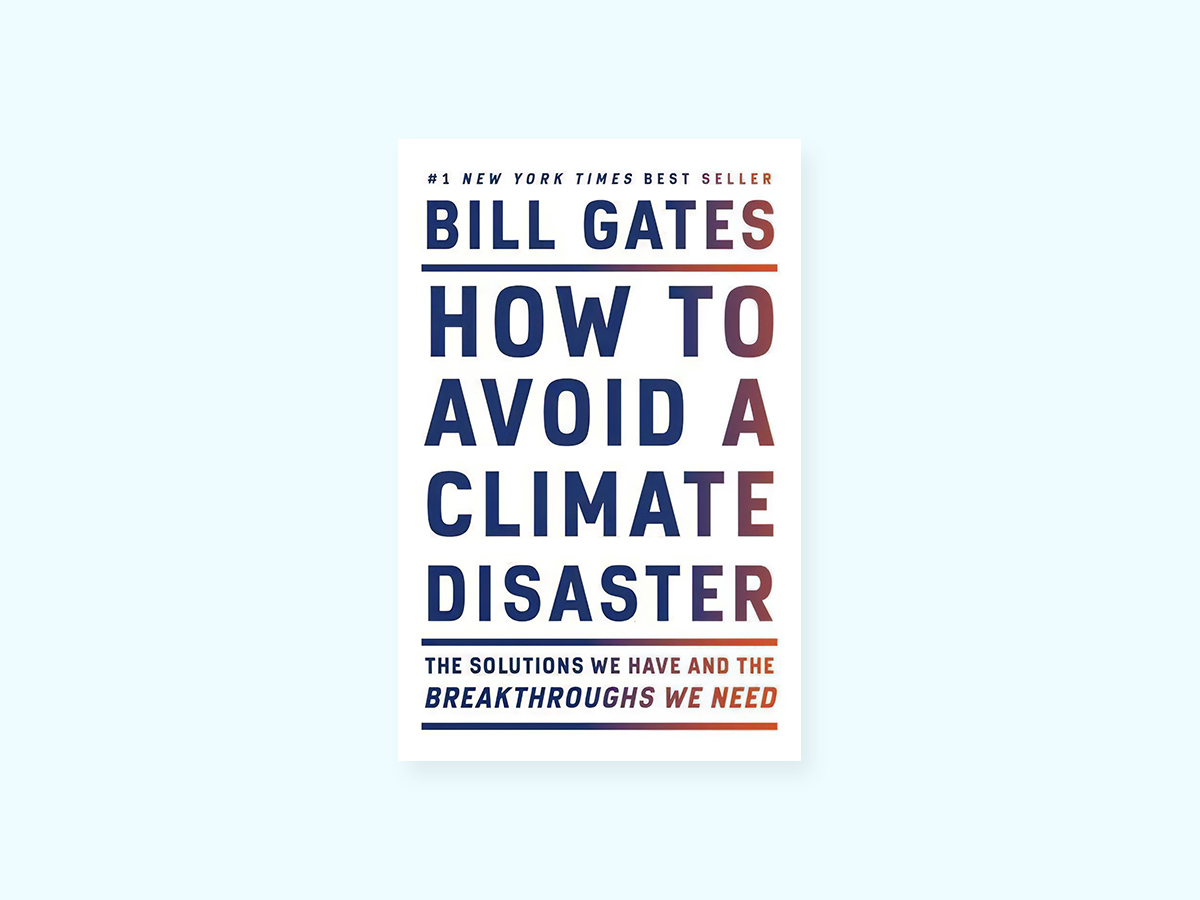 Most people will know Bill Gates as the co-founder of Microsoft, and some will be aware of his work on health and development through the Bill and Melinda Gates foundations. More recently, Gates has found a passion for helping to problem-solve the climate crisis, resulting in his book How to Avoid a Climate Disaster – The Solutions and Breakthroughs We Need. Inspired by its recent release in paperback, environmental blogger Anders Lorenzen takes a look at the modestly titled publication.
As Bill Gates, the tech entrepreneur turned health advocate, acknowledges in the introduction to his book How to Avoid a Climate Disaster – The Solutions and Breakthroughs We Need, two decades ago, he would never have predicted that he would, one day, write a book about climate change. It is, however, exactly what he has done, and to explain how this happened, the book opens with some rather long-winded explanations as to how Gates came to the realisation of why we need to act and why we need to act fast.
It, however, quickly becomes evident that Gates is a numbers guy – throughout the book, he focuses on two numbers; 52 billion and zero – the first number being the number of greenhouse gases emitted each year and the second number being what we need to aim to get to. At the same time, he laments the language conventionally used. Instead of talking about reductions, we ought to talk about the elimination of greenhouse gases, he stresses.
But one should not be fooled by Gates' simplistic approach – not surprisingly, the tech billionaire is a highly detailed and data-orientated person, going through every single clean-energy technology and rating them according to how he perceives their potential. He also makes the admission that decarbonising the economy is going to be incredibly hard, and in doing so details the challenges of decarbonising industries, such as cement and steel.
While he supports renewables, Gates does not promote them as unequivocally as many climate advocates would have wanted. Instead, he rightly, in this reader's mind, argues we would be foolish not to champion and rapidly scale-up nuclear power as we have been doing with renewables – arguing both technologies are crucial if we are to beat the climate crisis.
If one can get past the fact that a lot of the technologies Gates highlights are from companies and initiatives he is invested in, Gates' take on the climate crisis offers a refreshing mindset. He has used the available dataset well, crunched the numbers and does throughout the book provide a valuable analysis that has already made its mark on the public debate on climate policies.
How to Avoid a Climate Disaster – The Solutions and Breakthroughs We Need is available to buy now.
Subscribe to Our Newsletter
Receive our monthly newsletter by email