Cleantech Products of the Month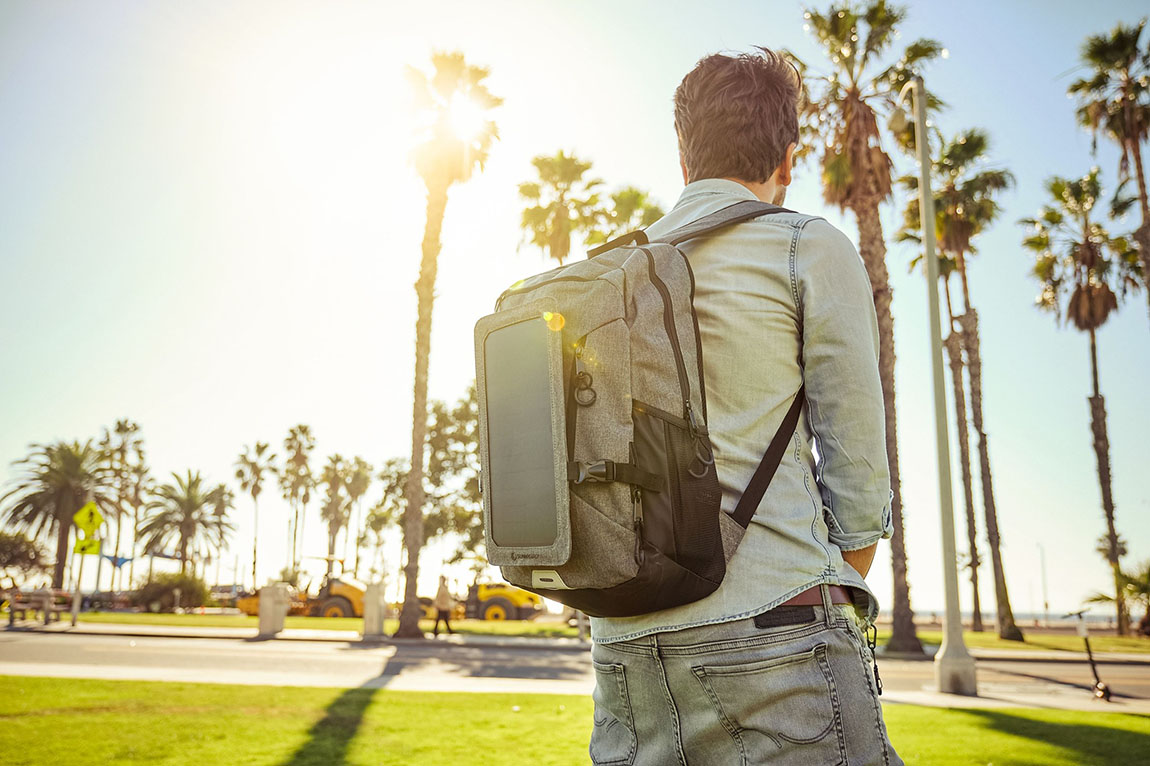 Cleantech can be many things – products specifically aimed at making your lifestyle or home more sustainable or innovations to make the products we must have more sustainable. Moreover, a product does not need to be 'high-tech' to be cleantech – it can be a simple idea that makes it possible to buy or do something we love in a more sustainable way. The products selected here, represent a bit of all of that. Clean, green and innovative, they can help you enjoy spring with a clean consciousness.
SunnyBag
As the spring sun is finally starting to make a convincing comeback, a bit of wholesome wilderness hiking may soon be in the cards. But, of course, you want to have the full outdoor experience without losing the connection or power to share those amazing landscape pictures with friends. Or maybe you are even planning on bringing along your laptop for a refreshing outdoor work session. Whatever the reason is, the award-winning Austrian SunnyBag will make sure you do not run out of power. With integrated solar panels that convert sunlight into electrical power, the bag lets you charge your mobile devices, mobile, camera, iPad etc. all day. The bag comes in different designs, but all feature the Sunpower solar cells which are, according to SunnyBag, 22.4 per cent more efficient than regular solar cells. For more flexibility the bag can be combined with a specifically designed powerbank to store energy.
From: €79.90
Blunt Umbrella
As the weather is becoming ever more unpredictable and windy days are increasing in numbers and force, a high-quality umbrella that can withstand the strong gusts of spring is a must-have. With the patented Blunt™ tips that open like miniature umbrellas within custom pockets and transfer the radial force evenly into the canopy creating an aerodynamic surface, the Blunt umbrella is just that. While stylish, sleek and available in multiple designs and colours, the umbrellas are made for use and have been wind tunnel tested to a Category 1 Hurricane (115km/h). Furthermore, with an ethos to escape the culture of "mass-produced umbrellas built to fail", Blunt umbrellas are designed to last, and to prove its commitment "to repair rather than replace" the American company offers a two-year global manufacturer's warranty and repairs all over the world.
From: $89
Cowboy electric bike
If you have been thinking about getting an electric bike but have not been quite sure if you could keep your cool on top of one, the Cowboy urban e-bike may be the answer. Designed by three Belgian entrepreneurs, one of the defining features of the beautiful, sleek and lightweight e-bike is that it does not look like one. The latest generation of Cowboys, the Cowboy 4 and Cowboy 4ST, was released earlier this year. Like previous models the bikes feature no buttons or gears, just an automatic transmission, providing simple acceleration and a characteristic smooth experience when cycling uphill. Thanks to its removable 2.4kg battery with a range of up to 70km, the bicycle is easy to charge and sure to get you all the way through town. The new models also have a smartphone-based dashboard which gives you a host of possibilities, from navigation to controlling the lights and counting calories.
From: €2,790
RAND Boats
With its roots in Scandinavian design and Danish craftsmanship, RAND Boats has created an innovative, intuitive and socially orientated range of electric and sustainable boats. Guided by a respectful approach to nature and the environment, the foam kernel of RAND boats is made of recycled plastic bottles, and the deck and tables are made from sustainable forestry wood. Among the most popular of the RAND range is the stylish Picnic 18. Simple to operate and designed around a neat picnic-style table, the 18ft open day-cruiser is the perfect platform for plug-and-play social experiences on water. When lunch or drinks are over, the picnic table can be lowered, and the front part of the Picnic 18 converted into a comfy 200×180 cm sunbed, perfect for a relaxing nap on the sea.
From €24,900
Subscribe to Our Newsletter
Receive our monthly newsletter by email