Cleantech Products of the Month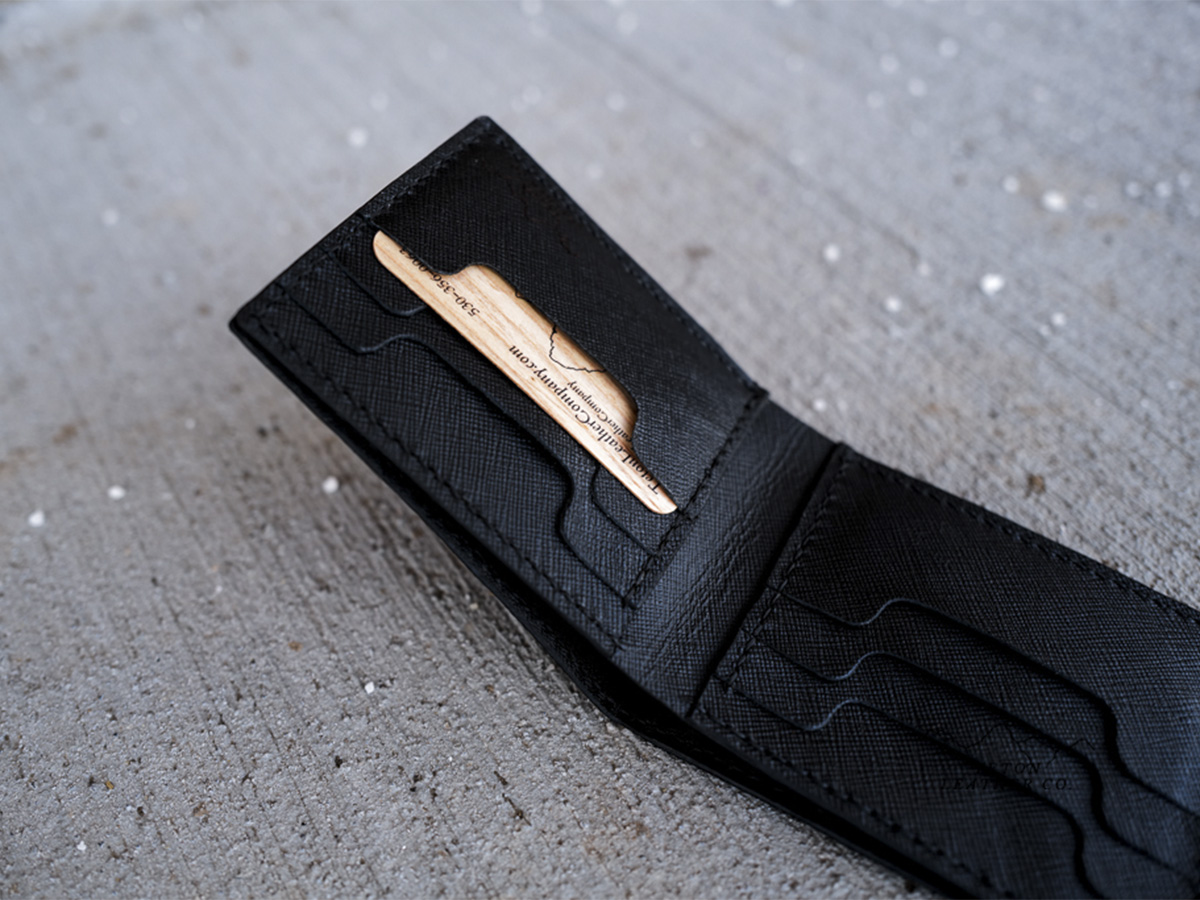 Cleantech can be many things – products specifically aimed at making your lifestyle or home more sustainable, or innovations to make the products we must have more sustainable. The products here illustrate that very well; we present the more sustainable versions of some luxury goods that we may not need, but might feel we cannot do without, as well as some highly practical innovations that can help battle the effects of a heating world without contributing to the problem.
The Leo, lionfish wallet and clutch.
An exclusive handmade wallet or clutch is one of the things that we might be able to do without, but which can bring so much joy – especially when gifted to a loved one – and in the case of the lionfish wallet and clutch, a positive environmental impact can even be part of that gift. Made in INVERSA leather, leather produced from the invasive Lionfish, which destroy biodiversity, the wallet contributes to the financing of divers' work to keep the population down. In the words of INVERSA, the company "partners with local fishers and divers to source all of its products. We develop robust economies in underrepresented communities by rewarding the removal of invasive species".
The wallet is beautifully handcrafted one at a time by the small Teton Leather company, the designer and founder of which is also a board member of INVERSA.
Price: $429.00 USD
Website: www.tetonleathercompany.com
The Orcha electric personal watercraft from Taiga
If you love cruising on the water, but hate thinking of the impact of your ride on your surroundings, look or ask for this jet ski when looking for a rental or to-buy, and rejoice in the fact that you will not be the only one benefitting from the fossil-free silence of your ride.
With a direct electric drive and unique hull shape, the watercraft delivers all-out control that cuts through water with agility and grace for a wholly new riding experience.
Released in July this year, the Orca is the world's first electric water jet ski concept. The electric jet ski is developed by the Canadian company Taiga Motors which released an e-snowmobile earlier in the year.  The Orcha has a maximum range of up to 45km and up to 120kW peak power (160 hp).
Price: $26,500.00 USD
Website: www.taigamotors.com
YMGI Symphony SOLAR Assisted 56 Series
With the recent heatwaves blazing through Europe and the rest of the world, needless to say we like the idea of a solar-powered air-conditioning system. Really, sometimes the solution could not be more obvious.
YMGI's SOLAR 56 system consists of one indoor unit, one outdoor unit and one photovoltaic (PV) type solar panel. It can be wired directly to an array of solar panels to reduce or eliminate power consumption (depending on your installation configuration, you can achieve a SEER rating of up to 35) or can be wired to a charge controller and battery bank that will store solar power and run the system for up to four hours.
When the sun is out and cooling is needed, it is the perfect solution to cool small single-zone spaces like sunrooms, nurseries, apartments, condos, offices and mobile homes.
Website: www.ymgigroup.com
Grayl GeoPress Purifier and water bottle
With the heat that has swept through almost every continent, the focus on safe and healthy hydration has increased too. Developed by two travel and outdoor enthusiasts from Seattle, the GRAYL purifiers provide safe drinking water no matter where you are. Designed for use anywhere on earth, GRAYL purifiers provide protection from all waterborne pathogens plus chemicals, heavy metals and even microplastics. It works by pressing the water (this takes eight seconds) through a purifying media, where ion exchange permanently binds pathogens such as virus and bacteria, while activated carbon absorbs chemicals, heavy metals and odours. The product is tested and proven by an independent laboratory and more stats and certification details can be found on the website.
Price: From $89.95 USD
Subscribe to Our Newsletter
Receive our monthly newsletter by email