Cleantech Products of the Month: June 2022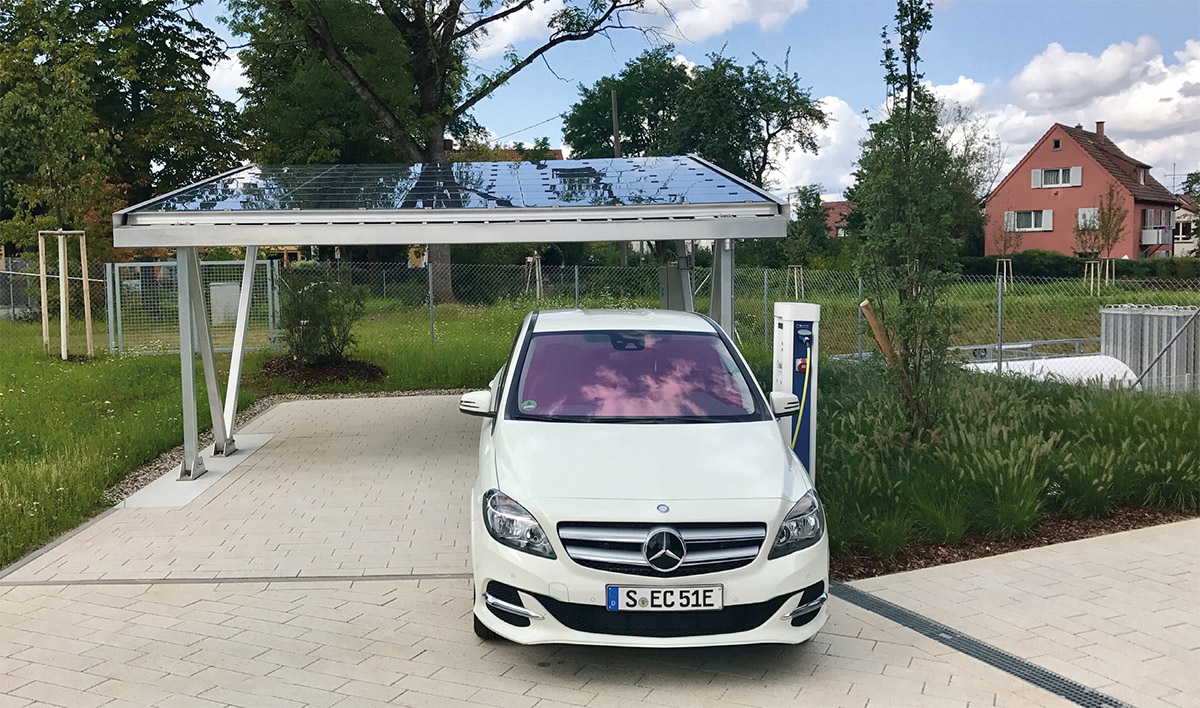 Cleantech can be many things – products specifically aimed at making your lifestyle or home more sustainable, or innovations to make the products we must have more sustainable. Moreover, a product does not need to be 'high-tech' to be cleantech – it can be a simple idea that makes it possible to buy or do something we love in a more sustainable way, or to better face the effects of climate change. The products selected here, represent a bit of all of that, added with a lot of inspiration from the summer sun. Clean, green and innovative, they can help you enjoy – or at least endure – summer with a clean consciousness.
Solar Carport
With electricity prices soaring and more and more electric vehicles on the road, what better time than now to think about installing a solar carport for your home or business. Available in various sizes and designs, solar carports allow you to combine two benefits in one roof: shade and cover for your car, and free green energy.
But what exactly is a solar carport? To put it simply: solar carports are essentially taller ground-mounted solar panels and can be designed in all sizes and shapes and in all locations. The solar carport can also be designed to add energy to a home battery, and since it is designed from the ground up, it can, unlike solar panels on your roof, be placed to make the most of the sun. It is, in other words, a remarkably flexible way to integrate solar energy into your home or business.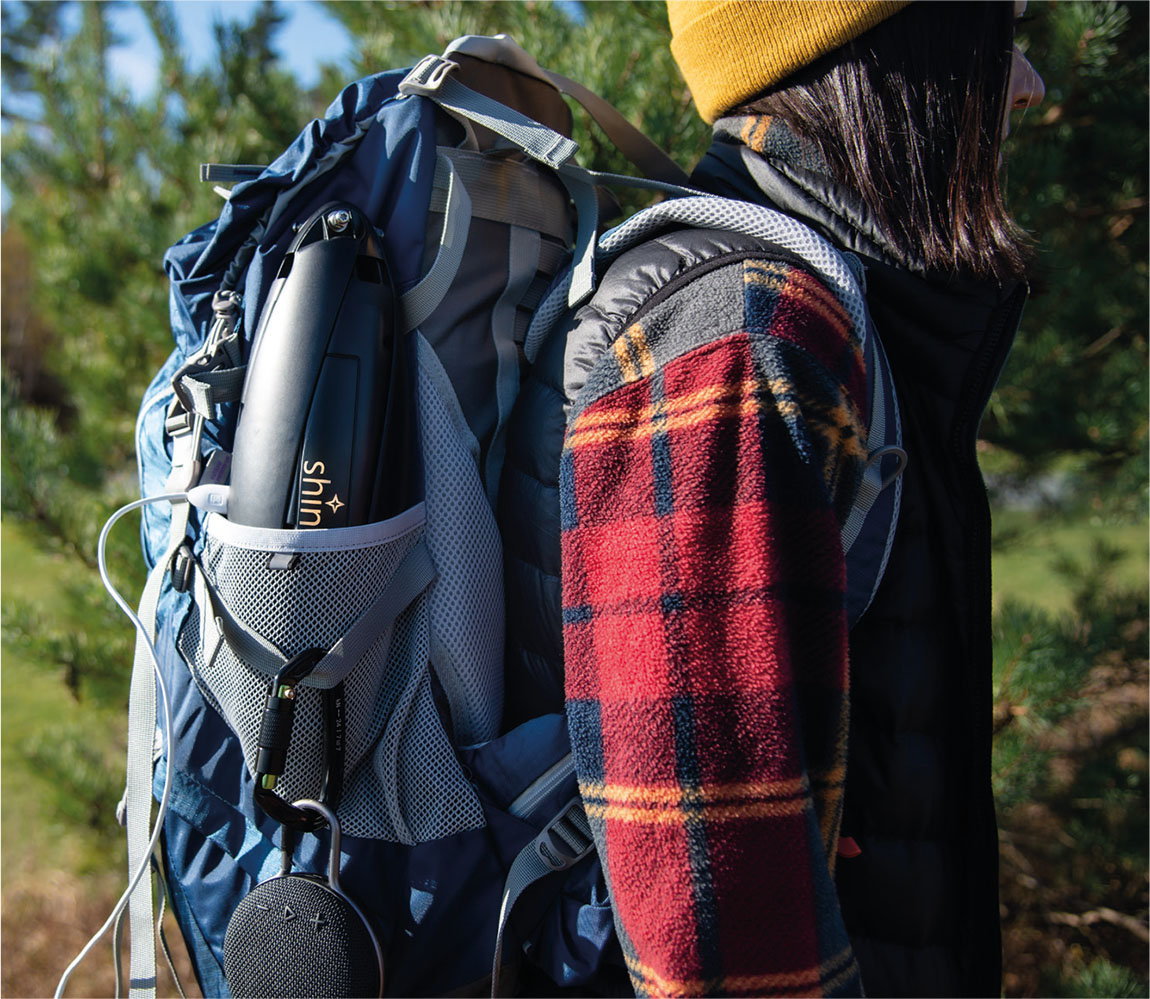 Shine Turbine
As the summer holidays approach, a bit of wholesome wilderness camping may soon be in the cards. But, of course, you want to have the full outdoor experience without losing your mobile connection, or camera power. Shine Turbine, an ultra-compact lightweight wind turbine that offers easy power for handheld electronics such as phones, tablets, lights, cameras etc, can ensure that. And, with the remarkable feature of being collapsible into about the size of a water bottle, it fits right into your backpack. Created by a Canadian team of outdoor enthusiasts with backgrounds in science and engineering, the three-pound, 40-watt mini turbine is extremely fast at generating and storing electricity in a range of weather conditions. Another handy feature is that Shine can both charge handheld devices directly or store power in its 12,000 mAh internal lithium-ion battery for later use. It can also be pre-charged at home using a standard wall outlet.  Shine generates power in wind speeds from 8 to 28 mph and temperatures between 32 to 104 degrees F (0 to 40 C). Designed for ease of use, this wind charger is completely self-contained, with everything needed for quick setup stored inside its body including guy wires, mount, and pegs.
$418 CAD
www.shineturbine.com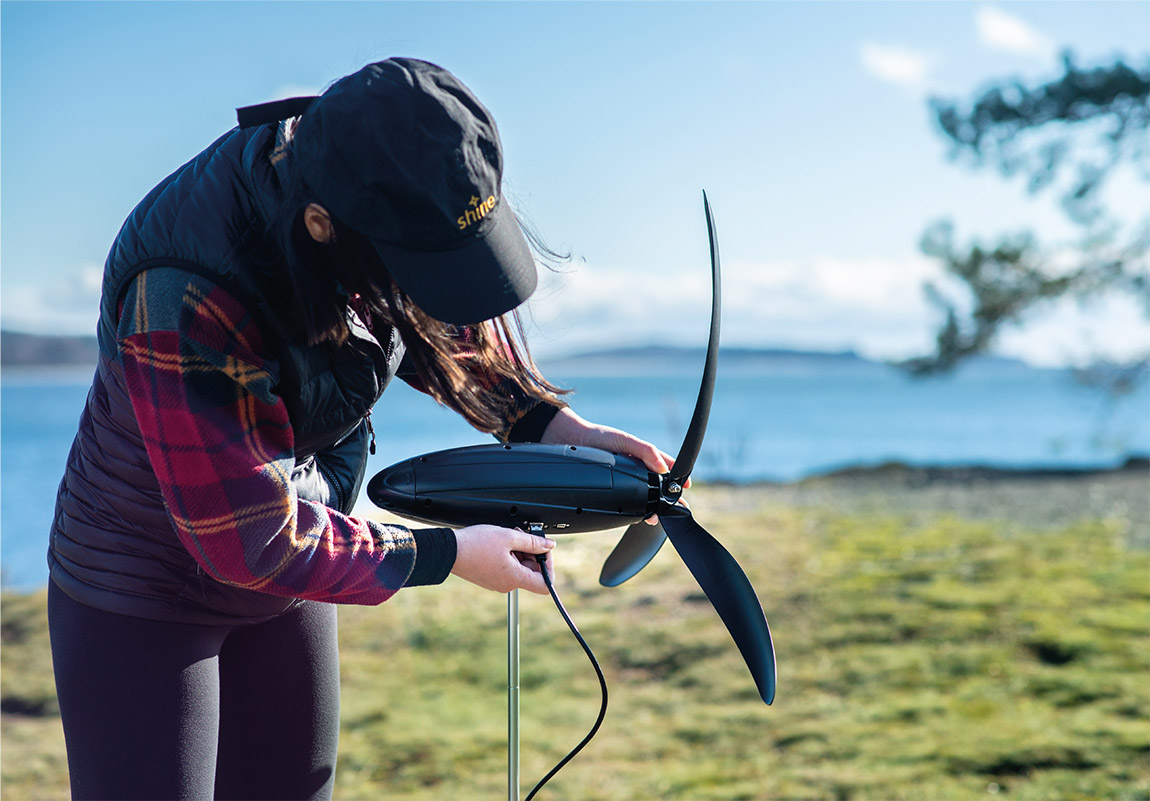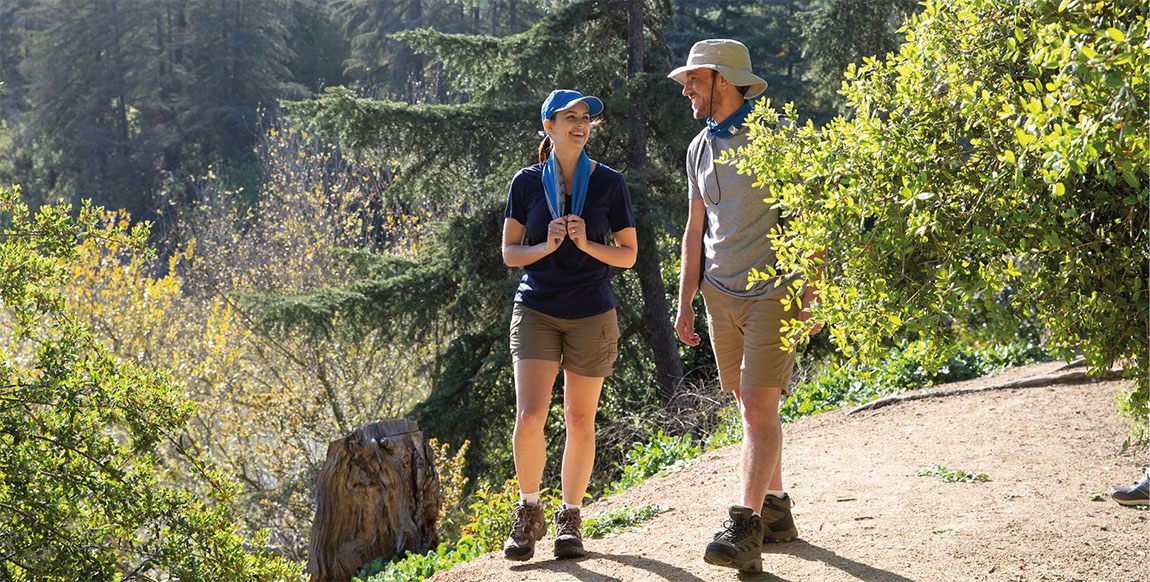 Mission cooling wear
As we have seen heat wave after heat wave roll through various parts of the world, there is no escaping the facts – summer is getting warmer, sometimes to the point of causing serious stress and discomfort. For those struggling to stay cool, Mission's cooling gear may be worth a try. The cooling gear, which includes, socks, underwear, gaiters, and hats, is based on two patented technologies, HydroActive™, which enhances the natural process of evaporation to provide instant cooling, and VaporActive™, which helps you stay cool and dry by releasing excess heat and moisture buildup.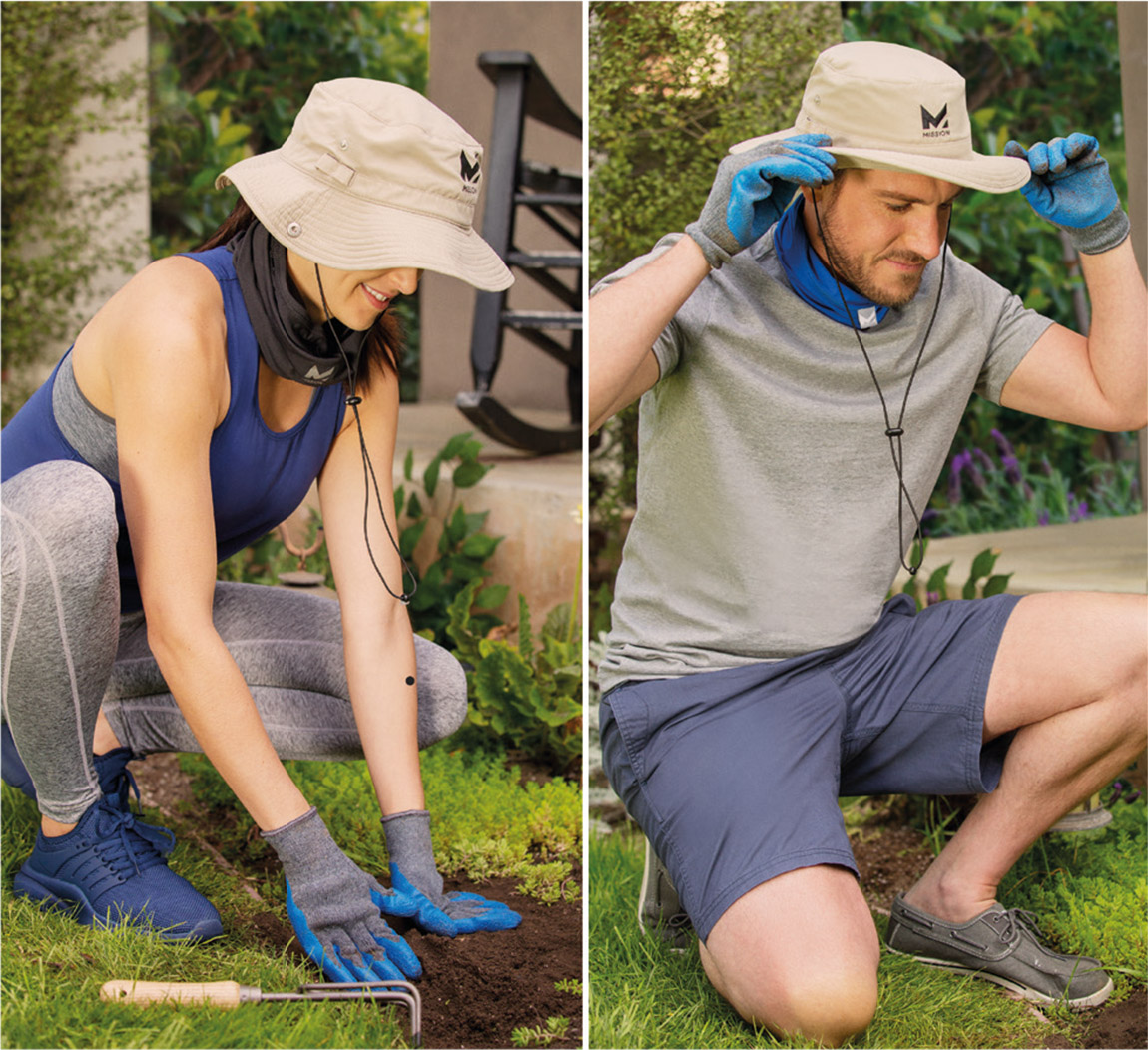 The 5 Oceans unisex sunglasses by Sea2See
The summer sun and upcoming holidays may call for a new pair of sunglasses. Luckily, there are options that will not result in the production of new plastic. Created in UPSEATM plastics, 100 per cent recovered marine plastic, the 5 Oceans unisex sunglasses are designed by Sea2See, a company that turns waste into fashionable, high-quality frames by up-cycling it into a reusable, raw material in the form of pellets. For each pair of sunglasses sold, the company collects and recycles one kg of marine waste and turns it into light and durable frames. To date, the company has collected around 500 tonnes of plastic from Spanish and French ports and coastal areas of Ghana. Their stylish glasses are handmade in Italy, where the upcycled UPSEA™ polymer is heated up to 182 oC / 359oF and injected into molds. This, and several subsequent steps, create glasses of the same durability and quality as non-recycled frames. The glasses are in other words perfect for looking and feeling good in the summer sun.
€120
www.sea2see.org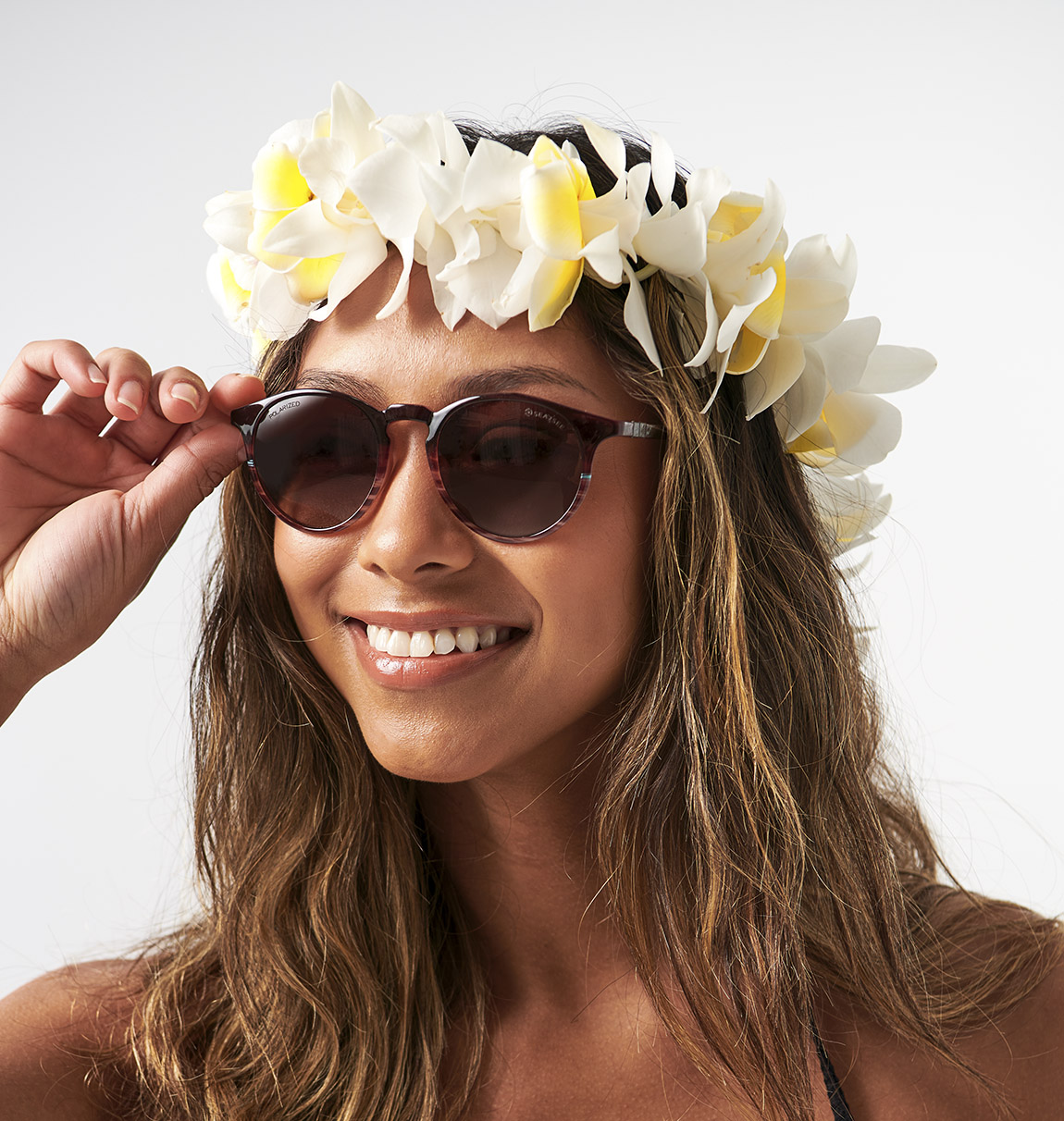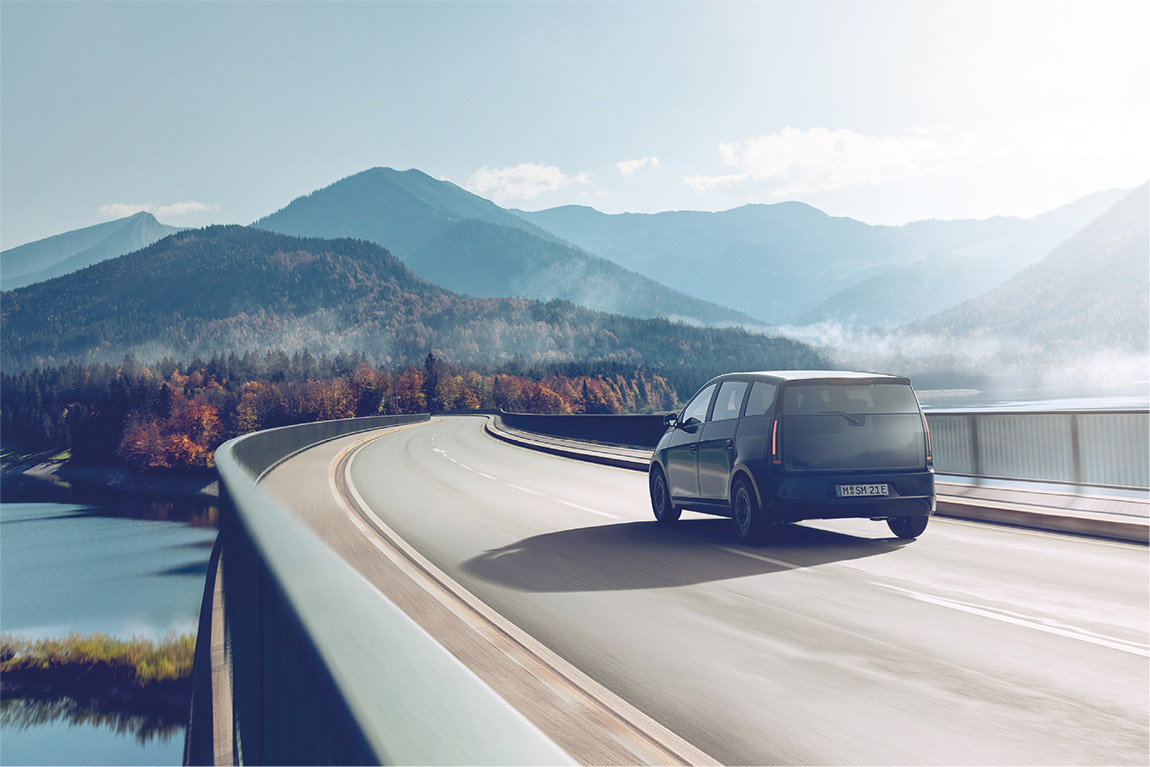 The Sion by Sonomotors
As we are all about the sun this month, how can we leave out the Sion? With 248 integrated solar cells, it is set to be the first solar electric vehicle priced for the masses when in production in 2023. Integrated into the entire body of the Sion – the doors, trunk, roof and hood – the solar panels will add an average of 112 kilometres of driving range per week to the car's maximum battery range of 305 kilometres. In other words, if you just want to use the car to drive to and from work, you might be able to do so without charging at all. During summer months, the Sion will be able to reach a maximum solar range of 245 kilometres per week, while during the darkest winter months it might go down to 35 kilometres per week. When charging via the grid becomes necessary, the Sion can reach 80 per cent in 35 minutes using CCS fast charging. It can also be recharged at any standard European charging station, via a regular home power socket or from another Sion.
The Sion will be produced at the old SAAB factory in Sweden using 100 per cent renewable energy.
€28,500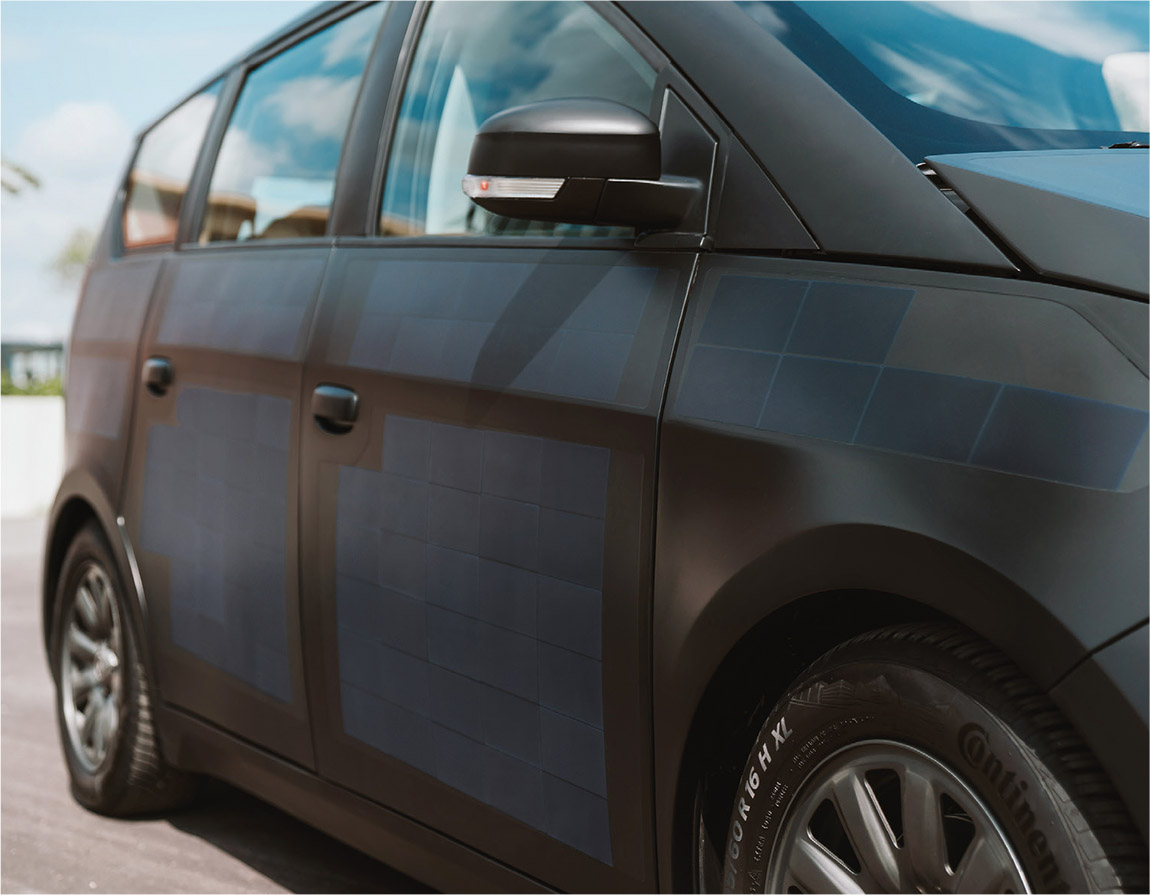 Subscribe to Our Newsletter
Receive our monthly newsletter by email