Cleantech Region of the Month: Östergötland
By Nane Steinhoff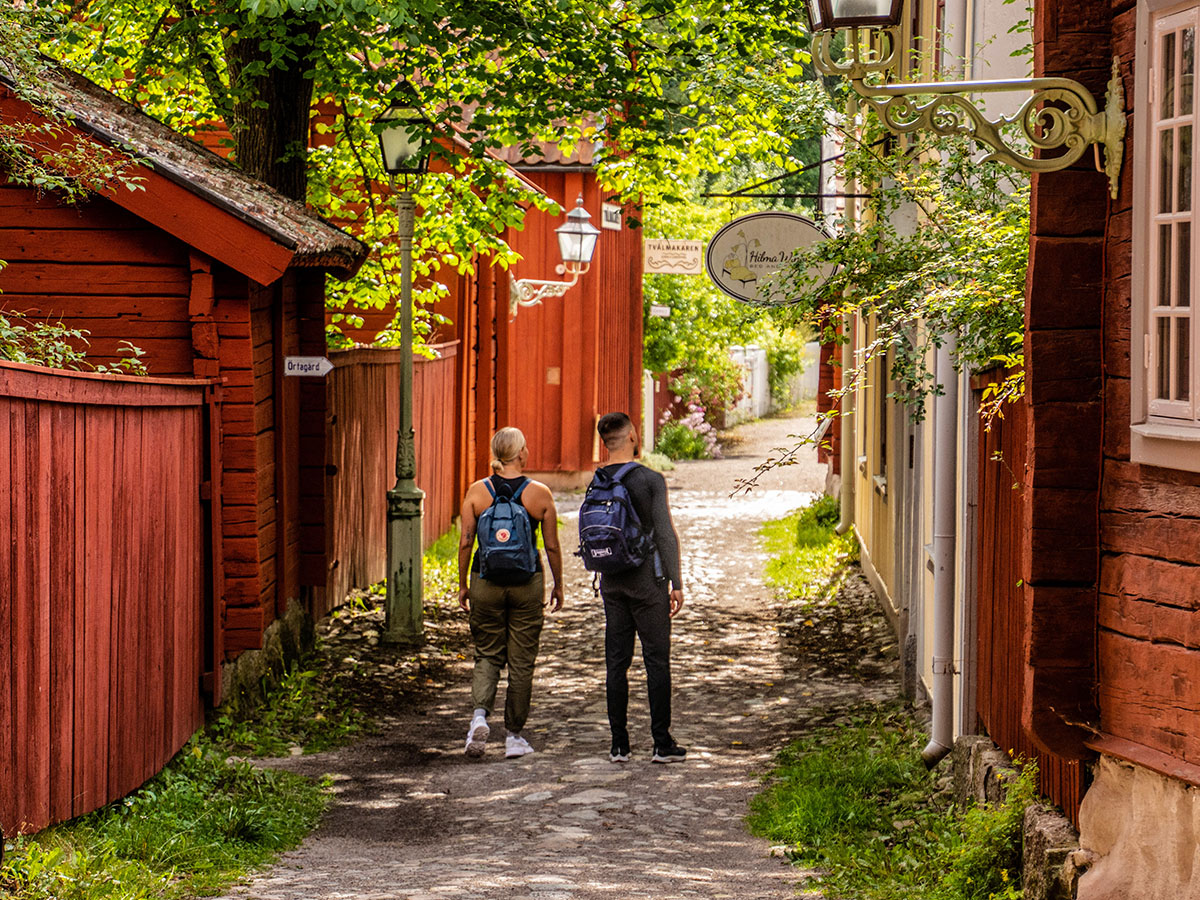 Impressing all who see it with its exceptional natural beauty, Östergötland province in the south of Sweden has also been making a name for itself as one of the most important cleantech hubs. The region vividly shows how natural beauty and sustainable business interests can co-exist.
Bordering Småland, Västergötland, Närke, Södermanland and the Baltic Sea, Östergötland is a famous destination for those who seek tranquil country living, nature holidays and the traditional Swedish way of life.
In recent years, the region has also been a driving force for sustainable development and environmental work and has made a name for itself as one of Sweden's top cleantech hubs with cities like Linköping, the region's capital, leading the way in sustainable development.
A sustainable past
According to Sara Malmgren, project manager at Cleantech Östergötland, this development is largely down to one thing: the region's long-standing focus on sustainable development. "Östergötland has long been known for its agricultural landscape and large wood deposits which has led the paper industry and paper mills to choose the area.
During the 18th century, the city of Norrköping was one of Sweden's leading industrial centres. During the 19th century, the mechanical and textile industries came here, while the railroad became an important pillar that connected Östergötland to Stockholm in the north and Malmö in the south," she explains.
"In 1909, the 'statute of cleanliness' was adopted, which meant that waste – both from households and latrines – was collected in a more organised way, translating into better living standards for citizens. However, the waste was still collected at a landfill.
This changed in 1958 when Linköping started waste incineration in a combined heat and power production plant. This was the first step towards regarding waste as a resource in the region."
The incentive distributed the generated heat in district heating, a model used in many other places in Sweden today. When the oil crisis hit in the 1970s, combined heat and power (or CHP) plants became even more important and Östergötland benefited from not relying on oil and coal as primary energy sources.
In the 1980s, environmental issues and resource efficiency became more pressing still, and research, development and production of biogas from biological waste blossomed in Östergötland. It does so to this day.
During the 2000s, Linköping became the fastest growing Swedish city, mainly due to the increasing interest of highly technological industries, such as the defence industry, in the city. The university also played a major role.
Malmgren explains: "Thanks to our young university which has a keen willingness to develop and invent, computer technology companies have blossomed in Östergötland. A prominent environmental research hub from the University of Linköping is the university's biogas research centre which aims to research and develop innovative biogas solutions.
In addition, the university is working on industrial symbiosis and circular economy topics, as well as energy management. In this field, Professor Patrik Thollander seeks to explore how the industry can reduce energy costs and how policy instruments can be designed. This focus has turned him into one of the most sought-after educators in this field within the EU."
Industrial symbiosis
As of today, the biggest employers in Östergötland are Siemens Energy, Saab Ab, Holmen Paper, BillerudKorsnäs and Cloetta Fazer. They all benefit from Östergötland being a thriving, innovative area in a logistically prime location that has welcomed start-ups as well as established larger companies with open arms for years.
Recently, it has also become a hub for new 'cross-over' companies that have developed in between the areas of computer technology, mechanics, visualisation and the environmental field. Most of the companies strive to promote a more sustainable future for Sweden and beyond and, in this endeavor, cooperation plays an important role.
"Cleantech companies in Östergötland work in many different fields. Many of them export their knowledge and/or solutions; some showcase how the technology really works," Malmgren points out, and adds: "In an organisation called Smart City Sweden, Cleantech Östergötland works together with similar organisations all around Sweden. By working together, we can spread sustainable solutions around the globe at a faster pace than on our own."
Furthermore, by setting strategies and contributing to development projects, Region Östergötland seeks to enable and grow development within the cleantech sector. Their current strategy focuses on four different areas: circular and biobased economy; sustainable cities with the focus on sustainable buildings; sustainable energy and sustainable transportation.
"The fact that we have well-established clusters of innovation and sustainability has made the region strong and well-coordinated. This, in turn, helps up-and-coming new cleantech businesses as well as well-established companies.
We are used to working with and alongside the regional board and the municipality, as well as the university, and that translates into a powerful culture of innovation where we meet the challenges for society today," says Malmgren.
This can also be seen in the creation of Händelö Eco Industrial Park in Norrköping. The park takes the region's industrial symbiosis one step further with an innovative idea: by-products or waste from one industry are used as input or raw materials for neighbouring companies. By sharing resources, the approach benefits both sides financially and advances circular economy in the city.
The region's innovative and collaborative spirit and environmental consciousness have led the number of official members of the Cleantech Östergötland organisation to grow from around 50 to 80 in the past two years.
Some are cleantech companies that have developed from research at Linköping University, explains Malmgren:  "A traditional cleantech company cleaned water and fumes, handled sludge and waste. From the early 2000s, however, the focus has shifted and cleantech can include anything from a biochar-producer, sustainability consultants and a fast-growing start-up company working to visualise energy consumption to a municipality."
Prime location
Östergötland's close proximity to numerous big city regions, namely Stockholm, Gothenburg and Malmö, is a benefit to many companies. "Not only do we have great train links to these cities, but we don't have the price point of larger cities.
The land and energy in Östergötland are both cheaper and more available. As a bonus, there is direct access to competent personnel thanks to the university. Logistically, we're in a prime location," says Malmgren.
And the prime location will become even better with the Ostlänken, or East Link Project. It is a high-speed rail project that is intended to connect Södertälje in the south of Stockholm to Linköping in Östergötland.
The new train line would reach Linköping around 40 minutes quicker than the existing line, while adding additional stops along the way. "This project will last for many years and will create numerous jobs and opportunities.
For example, we now have an interest group that investigates how to create a circular handling of all the tonnes of surface material that this project will create," explains Malmgren.
While Östergötland has a long history of producing fossil-free fuels such as HVO100, RME, Ethanol (ED95) and Biogas, the region is also known for a variety of innovative cleantech companies in other sectors.
One example is Svensk Plaståtervinning, one of Europe's biggest and most efficient plastic recycling plants. With their new Site Zero project, they are planning to build an even bigger facility to handle recycled plastics from Swedish households. The plastic is sorted, resold and reused to create new products, thus creating a circular loop of plastic items that would otherwise end up in the landfill.
In the energy sector, the company Againity has made it its mission to reuse residual heat to produce electricity, while Biototal utilises residual sludge to supply agriculture with fertilisers from organic recycled material. Another example, Sundahus, provides a database of building projects evaluated from an environmental point of view simplifying sustainable construction.
Nature and culture
With something for everyone, Sweden's second-largest county of Östergötland is guaranteed to impress even the pickiest of travellers. For those who enjoy an active holiday out and about, hiking along the Kinda Canal, island hopping in the Östgöta archipelago or biking along the iconic Göte Canal might be just the thing.
Those with more of a cultural interest may enjoy the historic architecture in Linköping, embark on the 145-kilometre-long enchanting Birgittaleden pilgrimage route or visit Norrköping, a city that showcases how industrial heritage can co-exist with nature.
In the near future, the new Lalandia water park will be built in Motala and is estimated to attract 320,000 visitors annually. "Together with Kolmården Zoo and Astrid Lindgrens Värld, there will be a new type of tourism in Östergötland," says Malmgren.
Östergötland – industrial symbiosis at its best.
Facts: Size: At 9,979 square kilometres, Östergötland is Sweden's second-largest county in terms of area. Population: Just over 450,123 inhabitants live in the county. Location: Östergötland is located in the the south of Sweden. It borders Småland, Västergötland, Närke, Södermanland and the Baltic Sea, and is conveniently located between Gothenburg, Malmö and Stockholm. Cities: The county's largest city is Linköping with around 165,000 inhabitants, followed by Norrköping with a population of 137,000. Web: www.cleantechostergotland.se
Subscribe to Our Newsletter
Receive our monthly newsletter by email