Creating a new generation of thinkers – and doers
BY ANNA TURNS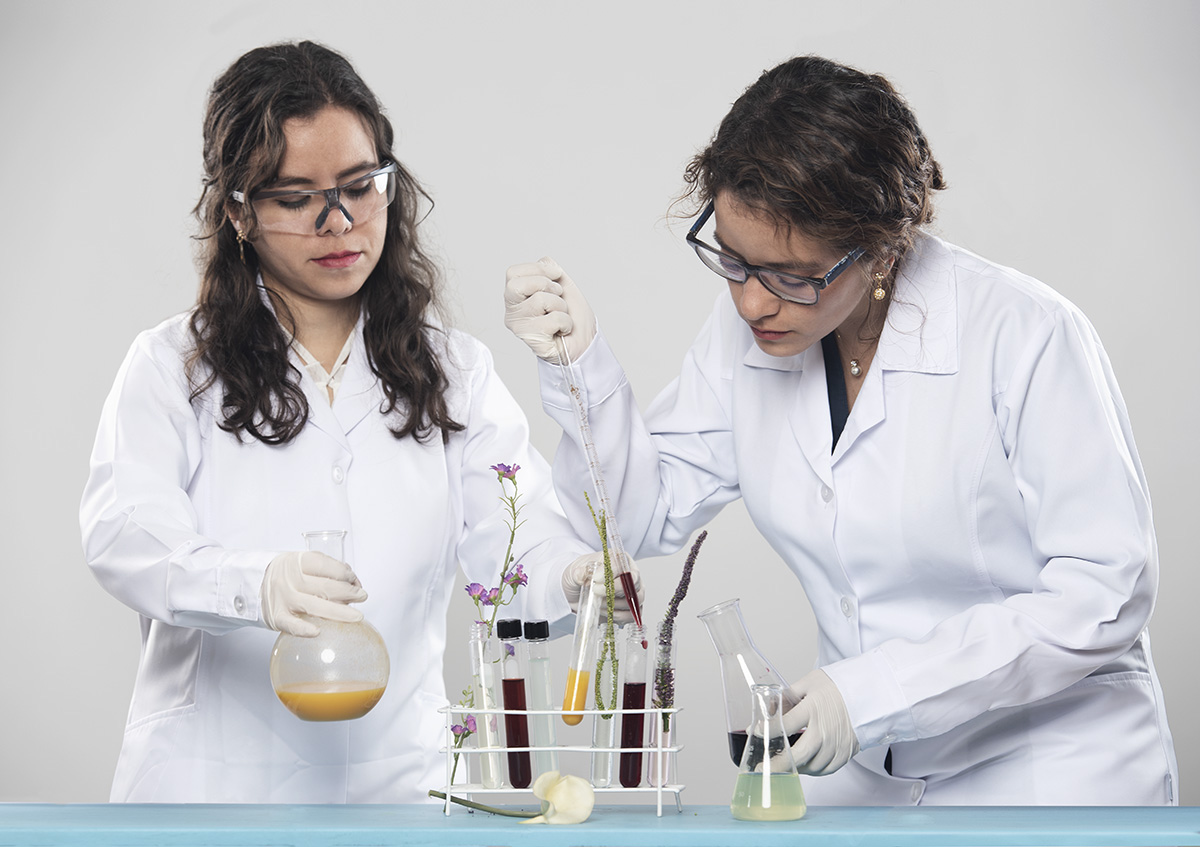 The transition towards a more sustainable, circular economy begins right back at the drawing board. Chemists, engineers, and eco-entrepreneurs are designing greener, safer, cleaner products, processes, and supply chains. Now, an increasing number of universities and schools are inspiring a new generation of expert innovators able to problem-solve, think creatively and critically, and help drive this systemic change around the globe. 
In the UK, the Society of Cosmetic Scientists runs Scrub Up On Science courses for school children, while a teacher programme run by US not-for-profit Beyond Benign brings the subject of green chemistry to life in classrooms by creating content directly with teachers and embedding green chemistry education into science curriculums. Not only does this drive institutional change and help to create a workforce and scientific community that can expand on these green technological advances in the future, it equips all students to better understand the science behind the products they buy, and to become more eco-literate.
Co-founder of Beyond Benign, Dr Amy Cannon holds the world's first PhD in green chemistry from the University of Massachusetts, Boston. She believes that education is 'central' to supporting the much-needed transition to green and sustainable chemistry: "If we are not preparing scientists with new skills and sustainability mindsets, then we will not be able to realise change," says Cannon whose goal is for 25 per cent of graduating chemists in the US to have training in green chemistry by 2025.
Ongoing peer-to-peer support is crucial. Beyond Benign actively fosters communities of educators who can share their green chemistry experiences and, in 2023, she is launching an online community hub for both teacher and student support. "Chemists, with green chemistry skills, have tremendous potential to address sustainability challenges such as climate change at the design-stage of a product lifecycle. By driving change in chemistry education, we can improve chemistry's impact on human progress on a global scale through a preventative, upstream approach," adds Cannon.
Fashion based on science
At a start-up level, two sisters in a lab in Peru are doing just this by challenging the fashion norm.
Jacqueline and Isemar Cruz began their venture when they realised how much pollution resulted from the use of chromium in leather tanneries in their home city of Arequipa. Isemar, a fashion designer who studied biotechnology engineering, and Jacqueline, an industrial engineer, have designed an innovative biomaterial.
Together with support from the International Sustainable Chemistry Collaborative Centre (ISC3), a Germany-based think tank, they have developed a way to use microbes to transform abundant food waste into vegan leather. Just as yoghurt and beer production use fermentation, microbes derived from flowers and fruit are grown in a biotech lab and used to transform abundant food waste into vegan leather without using any hazardous chemicals or heavy metals, such as the chromium used in conventional leather tanning. "We use science, biotechnology and organic waste to create a 100 per cent eco-friendly material – the process is easy, cost-effective, scalable and fast," says Isemar, who can adapt the technology to mimic any desired texture, colour, toughness or thickness of leather.
Not only does their company Le Qara not use toxic chemicals, but it also does not produce any waste and contributes to a circular economy because the materials are ultimately biodegradable.  Any residues leftover at the end of the process can be used as liquid compost, so it is a zero-waste solution and the material is breathable just like leather and can be used to make clothes, bags and accessories without the need to slaughter any animals.
A new world, new entrepreneurs
To be truly sustainable, we need more circular systems like Le Qara's; systems that design out waste and contamination while improving our quality of life and ensuring a healthy, balanced economy. Dr Claudio Cinquemani, director of science and innovation at ISC3, explains that tech needs to not only be good for the planet, but also needs to be economically successful and ethical for society. Through his collaborative work with more than 150 sustainable chemistry start-ups around the world, he has noticed that entrepreneurs in different countries have very different perceptions of waste. "In the developing world, waste is considered to be a resource – we need to rethink that." He adds that, "the transition to more sustainable chemistry will happen, perhaps by 2030 – every business model that is unsustainable will have no future. I'm sure about that because at some point you will have to pay for carbon emissions, you'll have to pay for waste."
ISC3 has established an international school for sustainable chemistry and launched a new master's degree in sustainable chemistry at Leuphana University, Germany, with plans to roll out more specialist education programs at universities around the world. Upskilling makes good business sense, as Dr Thomas Wanner, managing director of ISC3, explains, "entrepreneurship can be a strong driver in the transition towards a sustainable economy and can help to close the gaps between science, innovation and business."
Le Qara – which means 'leather' in Quecha, the indigenous language of the Incas – has already grown to employ ten people, mainly biotechnology engineers. "We aim to make a real change in the fashion industry and believe that our tech has the potential to disrupt the leather industry," says Isemar. "It's vital that we use science and biotechnology as our allies to fight back against this unbalanced, unproductive, and polluted world we have created."
Speeding up the cleantech revolution
From school visits and degrees to short courses for councils, community groups and businesses, the Centre for Alternative Technology in Wales aims to empower people with the skills and knowledge to help implement climate and nature-based solutions that could transform sustainability in every sector. Head of CAT's Graduate School of the Environment, Dr Adrian Watson, explains that education has been at the heart of CAT's mission for nearly 50 years. According to Watson, sustainability should be embedded in every aspect of a course in order for it to be fit for the future.
"Sustainability awareness is an essential requirement for all learners. Educators should be given support and creative freedom to empower their students with the knowledge, skills, attitudes and values of sustainability within their curriculum," he says. So institutions have an essential role to play in speeding up the greentech revolution: "Institutions can provide a culture and leadership that allows their educators to take that step and allow those principles of sustainability to be embedded in the curricula across the whole institution in the same way that life skills are already being taught."
From undergraduate degrees in sustainable design or renewable energy, to postgraduate degrees in architecture and green building, learning the right skills could help futureproof your career and open up exciting new opportunities.
Subscribe to Our Newsletter
Receive our monthly newsletter by email