Future-proofing organisations – sustainability and ESG through pragmatic, business-led solutions
BY MIKE SCOTT, MADE IN PARTNERSHIP WITH GREEN ARCH CONSULTING
Sustainability is now a business imperative. From record heatwaves to devastating floods, and from water shortages to post-pandemic changes in how people are working, the evidence is growing that environmental, social and governance (ESG) factors are not just material to business, they're essential.
As a result, companies are facing growing pressure to react, from all sides. Regulations and policies are becoming stricter while consumers and clients, investors and bankers want to know how businesses are reacting to these factors – both to minimise the risks they present and to find opportunities in the changes that are coming. If businesses don't act now, they will lose out to their peers that have done so; perhaps fatally.
And it is no longer possible to just pay lip service to the idea of sustainability – the demands of regulators are not negotiable, while investors and large customers are becoming increasingly detailed in their requests for information, not least because they have their own targets and commitments to meet. Consumers and regulators are more savvy about what greenwashing is and some of the biggest brands, such as Innocent Drinks and Unilever, have found themselves in the spotlight for exaggerating the benefits of their products as a result.
The imperative to embrace sustainability is clear, then, but many companies don't know what that means or what it entails, says Emma Knight-Strong, founder of Green Arch Consulting, which helps businesses to embed sustainability into their strategies. "The language is increasingly complex – people hear terms like net zero, carbon neutral, natural capital, ESG being thrown around. But they are often misused and misunderstood."
"We help companies to understand what is going on, why it matters, why they should care about it and what they need to do about it. Wherever you sit in the supply chain, this will impact you," she adds.
Operating within planetary limits
To help companies get to grips with this new reality, Green Arch creates tangible steps for them to take, and pragmatic plans to make them a reality. "We work with clients to give them the skills and tools to be able to implement and own in-house solutions," Knight-Strong explains. "We enable them to have the confidence to have educated discussions with clients, understand sustainability and ESG principles, regulations and standards, and identify situations where they may need external support."
Fundamentally, sustainability is about ensuring that your organisation operates within planetary limits and, therefore, is sustainable and successful in the long term.
Data is one of the keys to understanding the impacts of sustainability issues on your business, and the impacts of your business on the wider world. "If you're not measuring something, you can't manage it," says Brigette Reid, director of ANZ and Americas at Green Arch. "But this raises the questions of how you do it and who is responsible for it. You need to focus on the most material issues for your business, so you measure what matters.
"We spend a lot of time focusing on corporate culture," she adds. "Writing a corporate sustainability or ESG policy is the easy part. Changing corporate culture and evolving your business takes effort."
Future-proofing
Green Arch focuses on future-proofing the companies it works with, identifying the risks and opportunities that are most important to them and creating tailored strategic advice to maximise impact.
It does this by providing practical, cost-effective solutions that work with the systems that organisations already have. Its services range from sustainability strategies, policies and processes to ESG due diligence and reporting , to training and coaching, and impact measurement and management.
"We have unique skill sets and experience – there are few people that work in corporate sustainability that have environmental backgrounds alongside consultancy and in-house experience working for major financial institutions," Knight-Strong explains. "Our commercial focus enables us to help our clients achieve the maximum impact possible from the resources available. Ultimately, it's about promoting more sustainable, profitable returns over the long term."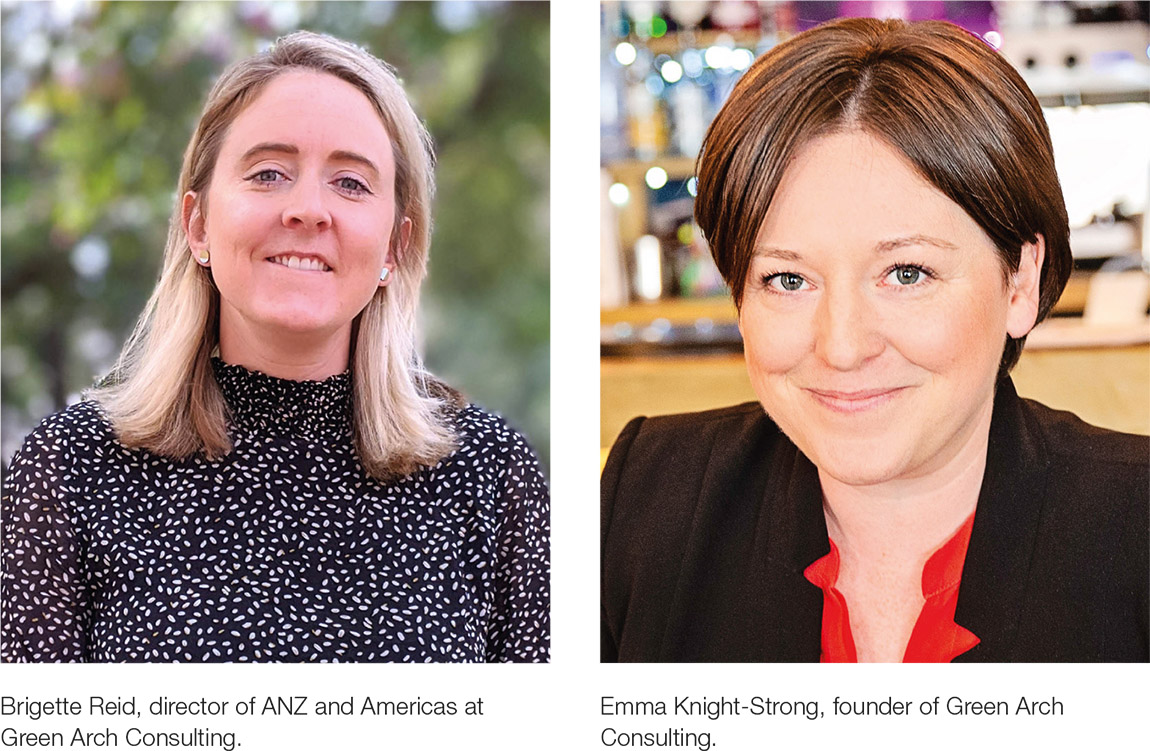 Subscribe to Our Newsletter
Receive our monthly newsletter by email