How electric vehicles won the low-carbon race
BY JASON DEIGN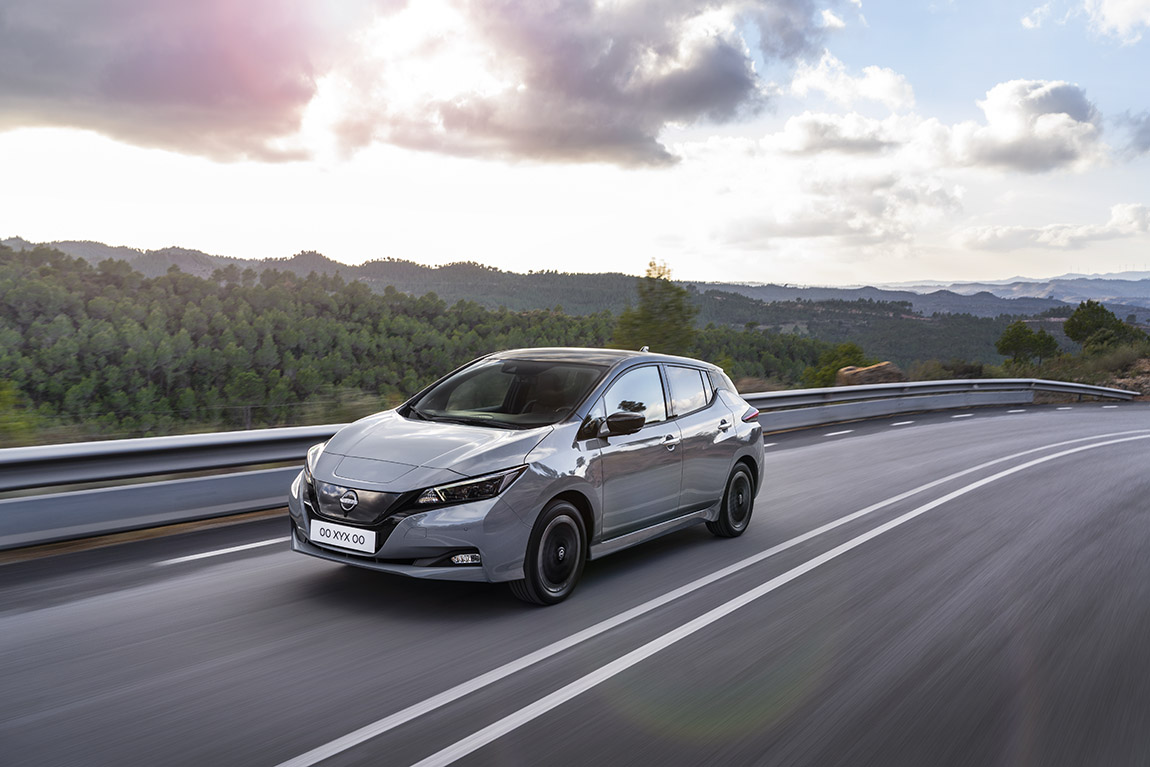 Half a decade ago, there was still speculation over whether the low-carbon cars of the future would run on hydrogen or electricity – and many were wary of abandoning internal combustion engines. Today, car owners and automotive manufacturers alike are embracing electric mobility.
Stroll into a Norwegian car showroom and you will encounter the usual trappings of the automotive sales experience: sleek vehicles, affable reps and plush decor. But you would be hard pressed to find any gas guzzlers. Thanks to the most low-emissions-friendly regulations in the world, more than 79 per cent of all new cars sold in Norway today are electric vehicles (EVs) or plug-in hybrids (PHEVs).
The government has a target of 100 per cent zero-emission vehicle sales by 2025 but seems likely to beat that goal as consumers increasingly opt for EVs and PHEVs over internal combustion engine (ICE) models. This record level of new car sales means electric vehicles make up a greater proportion of the overall automotive fleet in Norway than in any other country in the world. Around one in six cars on Norwegian roads is an EV or PHEV, and in the major cities of Oslo and Bergen, the level is 30 per cent.
"They're even possibly more visible than what those numbers tell you because people who are buying new cars are people who are using the car quite a lot," says Christina Bu, secretary general of Norsk elbilforening, the Norwegian EV association.
Electrification against the odds
The Norwegian experience shows just how quickly states can shift the needle on vehicle electrification through the application of the right policies. On the surface, Norway is hardly the kind of country you would expect to be leading the world in EV adoption. It has plenty of oil reserves, for a start. And the vast wilderness in the north of the country is hardly a place where you would want to venture without a fully charged battery. Yet EV adoption is rising even in rural areas and counties such as Troms og Finnmark, which lies within the Arctic Circle.
A decade ago, EVs made up just three per cent of new car sales in Norway, a level like that of many other countries today. To stimulate EV adoption, the government slashed taxes on the vehicles and brought in other measures such as a requirement for new buildings to have charging infrastructure. The tax cuts made formerly expensive EVs more affordable to buy and run than ICE vehicles and have been the real catalyst for EV adoption in Norway.
A technological victory
A Norwegian EV driver survey this year found 61 per cent of owners were swayed to go electric to save costs, compared with just 18 per cent who claimed an environmental motivation and 11 per cent who said they were attracted by the cars' technology and innovation. That said, it no doubt helps that EVs are increasingly seen as more technologically advanced than ICE vehicles. Even in markets that do not have Norway's attractive regulatory setup, EVs are taking up an increasing proportion of new car sales.
This is likely thanks to the impact of the stylish American EV maker Tesla, which is the top-selling electric brand worldwide (although in the first half of 2022, its sales numbers were overtaken by Chinese EV maker BYD). The success of Tesla cars such as the Model 3 and Model Y has forced other manufacturers to up their electric mobility game, with major automakers such as BMW and Volkswagen putting EVs at the centre of their new product line-ups.
The one that started it all
A brand that is keen not to get left behind is the one that arguably started it all: Nissan. "When we launched the Nissan Leaf 12 years ago, we were the first vehicle manufacturer to bring an all-electric vehicle to market and the customer response was fantastic," says Clíodhna Lyons, regional vice president for product planning at Nissan Africa, Middle East, India, Europe and Oceania.
Support for the Nissan Leaf "remains fantastic today," she says. "In fact, the Nissan Leaf has received higher rates of customer satisfaction than any other model in our line-up and sales have increased considerably year on year as customers switch on to the benefits of EV mobility."
In common with many other leading automakers, Nissan has decided its future will be electric. In 2021 it announced an electrification strategy called Ambition 2030, and this year it launched a new all-electric powertrain line-up in Europe, "offering more choice than ever before," Lyons says. "Our strategy is designed to meet the needs of customers and individual market conditions while accelerating adoption. Our goal is a sales mix that is 75 per cent electrified by the end of 2026 and 100 per cent by 2030."
Customer attitudes towards EVs have improved over the last ten years thanks to slow but steady advances in technology and infrastructure, Lyons points out. "Some of the consumer concerns we saw a decade ago are far less prevalent as worries about range have been mitigated by improved battery technology and performance," she says.
"Charging infrastructure availability has also increased at pace alongside the market, but of course there is still more to do in this area," Lyons adds. "We continue to partner with private companies and local governments across the continent to grow the charging network."
New battery technology
The need to provide adequate charging infrastructure was recognised early on by Tesla, which now has a network of more than 35,000 so-called Superchargers worldwide. Following this trend, Nissan has teamed up with Ionity, a high-power charging station network provider, to give drivers access to 1,600 fast chargers across Europe. Another area the company is paying close attention to is battery technology.
All EVs today use some form of lithium-ion battery, but there are concerns about the cost of these if the supply of lithium and other key materials fails to meet growing demand. Nissan, again like many other automakers, is looking to get around this problem by adopting an emerging battery technology called solid-state.
"All-solid-state batteries have an energy density approximately twice that of conventional lithium-ion batteries, significantly shorter charging time due to superior charge-discharge performance, and lower cost thanks to using less expensive materials," Lyons comments. "With these benefits, Nissan expects to use all-solid-state batteries in a wide range of vehicle segments, including pickup trucks, making its EVs more competitive."
The company is carrying out research into solid-state batteries in-house and hopes to launch the technology towards the end of the decade. "We are confident that all-solid-state battery technology will be a true game-changer in the automotive industry, accelerating the popularity of EVs," says Lyons.
Circular thinking
It is possible that by then, EVs may not need much more of a popularity boost. Research already indicates that people who buy an EV rarely go back to ICE cars. And in the Norwegian EV driver survey, 95 per cent of owners said they were satisfied or very satisfied with their purchase. Environmentalists have cause to celebrate, too. Study after study has shown that switching to electric mobility is better for the planet than driving an ICE vehicle, even if the electricity used to charge batteries comes mostly from fossil fuel plants.
Across Europe, where two thirds of electricity on the grid is carbon free, the environmental benefits of EVs are immediately apparent. In Norway, the half a million-plus EVs on the road are saving a million tonnes of carbon dioxide a year. And saving carbon emissions is not the only way in which EVs can help with sustainability. The move to electrification has forced many vehicle makers to become more conscious of the environmental impact of their products.
For example, says Lyons, "Right from the start of the Nissan Leaf's launch, Nissan has not just been thinking about the car and its batteries but about the whole life usage of the vehicle, the energy infrastructure, recycling and how batteries can be given a second life."
The lithium-ion batteries in Nissan Leafs and other EV models still have plenty of storage capacity after they stop being useful as a power source for the vehicles. "Therefore, there is a huge opportunity to reuse these batteries, providing a 'second life' in another application," Lyons says.
Second-life battery applications Nissan has been involved in include powering aeroplanes sitting at airport gates, to save on jet fuel, providing emergency back-up power at railroad crossings in Japan, and running stadium lights during matches and events at the Johan Cruyff Arena in Barcelona, Spain.
"Earlier this year, Nissan announced that EV batteries have also been integrated into a conventional power plant in Melilla in Spain, to help secure the continuity of energy supplies to 90,000 residents ," Lyons adds. "We're proud of the truly holistic approach we are taking to the future of mobility, working towards our commitment of carbon neutrality by 2050, with the goal of ushering in a cleaner, more inclusive world for future generations."
Room for improvement
Despite this bright outlook, there are still challenges to be overcome in EV adoption. Availability of charging infrastructure remains a problem, with owners complaining of a lack of standards. Three out of four respondents to the Norwegian EV driver survey said the number of charging operators and apps was complicated, and 88 per cent wished for simpler setups that would work anywhere. Another problem is that even if the infrastructure has been built, it may not work.
Half the people in the Norwegian survey said they had encountered fast chargers that had broken down, and a similar proportion reported queues while waiting to charge. These charging infrastructure issues can have an impact on EV adoption, but experts believe many of the frustrations seen by drivers today will disappear as the industry matures. And that is happening fast.
"The biggest challenges from a consumer point of view have more to do with payment and having different apps," says Bu. "I'm not saying it's all perfect, but already this year more than 600 new fast or superfast chargers have been installed in Norway. It's happening quickly."
Subscribe to Our Newsletter
Receive our monthly newsletter by email