Keeping the world going – without downtime, but with a green conscience
BY LINNEA DUNNE, MADE IN PARTNERSHIP WITH DELTA-Q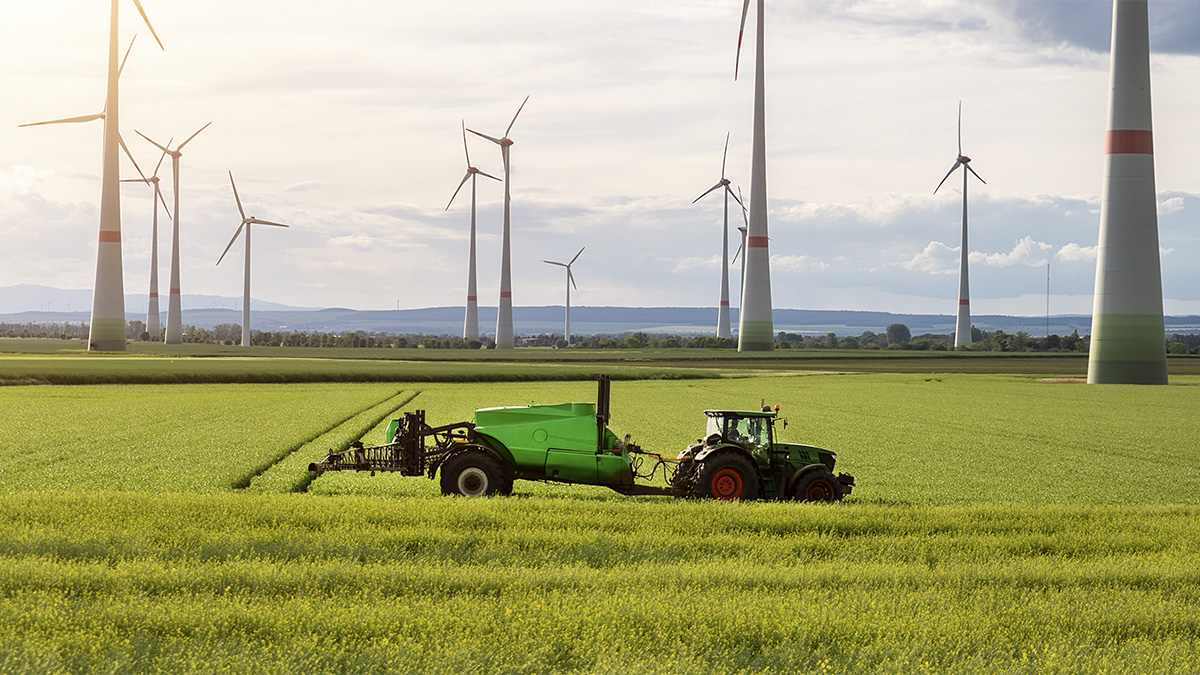 A world-leader in the field of industrial battery chargers, Delta-Q is on a mission. That mission is to keep the world running, quite literally – from the arable lands of Europe to the robotic space in North America – in a way that is both environmentally and financially sustainable.
"Combust engines are inefficient. You have a lot of losses throughout the life cycle – from when you put everything together, through the use phase and all the way to the end-of-life stage and what happens after that. Look at the resources needed for an electric solution, and you'll see that it's far more efficient – not to mention the fact that you can go on using it in different applications time and time again," says Robert Stavrevski, director of business development at Delta-Q Technologies.
The steep curve showing the current rise in electricity costs may be unpleasant at best, but when you put it like that, electrification makes a lot of sense. In fact, Europe's energy system needs to reach 60 per cent electrification by 2050, up from just 24 per cent currently, to achieve carbon emission neutrality. We need agriculture and food-related industries to remain strong and healthy, not only for our food security, but also for work; in the EU alone, they provide more than 44 million jobs. And yet, farmers are under huge pressure from governments to reduce emissions – so how is it all going to add up? Delta-Q is on a mission to help with exactly that.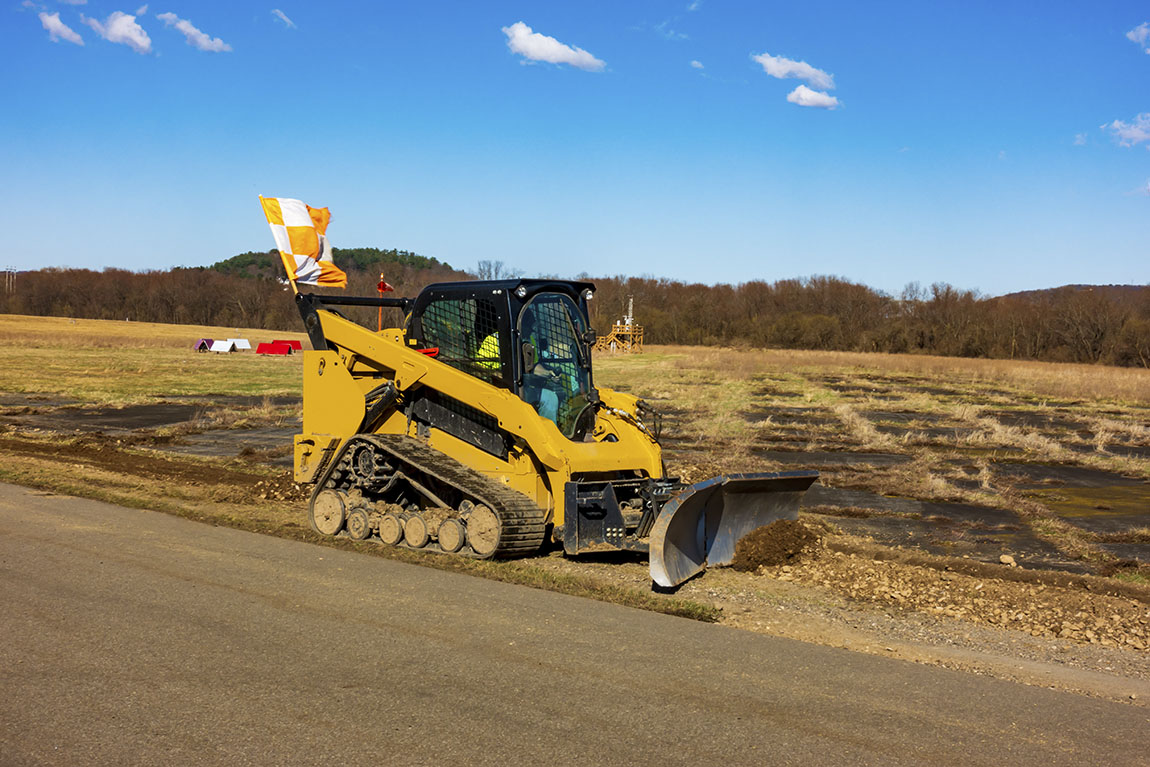 From golf cart chargers to third-generation game changers
Industrial battery charger manufacturer Delta-Q was founded in 1999 by three entrepreneurs in Vancouver, Canada, who saw a business opportunity for robust battery chargers for the golf cart market. "They saw that users wanted a simple life and needed up-time for their electric vehicles," says Stavrevski. "Fast-forward to today, and we are supporting the majority of tier-one brands in the golf cars, floor care and AWP [aerial work platforms] segments."
The first product, the QuiQ series, launched in 2003, featuring the unique robustness and high quality that are synonymous with Delta-Q today. Ten years later, the IC series was introduced, presenting new, innovative technology. In 2016, the company was acquired by the ZAPI GROUP – a constellation of tech companies focused on developing key components of the electric drivetrain.
Last year, Delta-Q announced its third-generation battery chargers, the XV series, available on the market from early 2023. "This has been a big step for us," says Stavrevski. "We have doubled the power and added more functionalities, combining a high-performance 3.3kW charger, a 500W DC-DC converter and an EV charging station interface – all in a compact package that's only slightly bigger than the previous generation of chargers, volume-wise. Delta-Q is a market leader for this type of charger for this power level, as confirmed by the widespread interest and adoption within leading OEMs serving many EV markets."
Today, Delta-Q aligns its high-volume production needs with Flex (formerly Flextronics), an advanced electronics manufacturer with locations in Asia and North America. Flex embraces LEAN manufacturing practices, centring on waste reduction, increased customer value and continuous process improvement.
Supporting green, profitable agriculture
One contextual example that illustrates the power of Delta-Q's solutions is agriculture. Huge shifts are taking place in pursuit of a more sustainable, more efficient industry, and a big part of that, explains Stavrevski, is the labour resources being used in a completely different way. "We'll still need people, but instead of operating tractors, we'll have fewer people carrying out these same tasks; not in the fields, but by controlling drones and machines, all thanks to significant automation," he says.

As industrial equipment manufacturers swap combustion engines for batteries, the entire production chain becomes more sustainable, combating air and noise pollution, improving working conditions for equipment operators, and so on. With more than four million chargers in the field, Delta-Q is helping to reduce carbon emissions by a staggering one metric tonne.
But it's not just about sustainability in numerous environmental ways; this shift is making producers more profitable as well. As an example, Delta-Q's market-leading chargers boast a more than 93 per cent energy-efficiency rating, which isn't just an eco-friendly win but significantly lowers electricity costs for the end user too.
While innovation is central to the company's raison d'être, it's all about what's feasible and functional in the here and now. "We use new technology when there's a business case for it, which means when it makes sense for us as well as the end user," says Stavrevski. "We closely follow what's happening on the market and prepare with roadmaps that set out goals for future development."
He rounds off: "We're constantly looking at how we can do things better in the future – creating smarter solutions with higher efficiency, saving as much energy as possible, while still maintaining full power."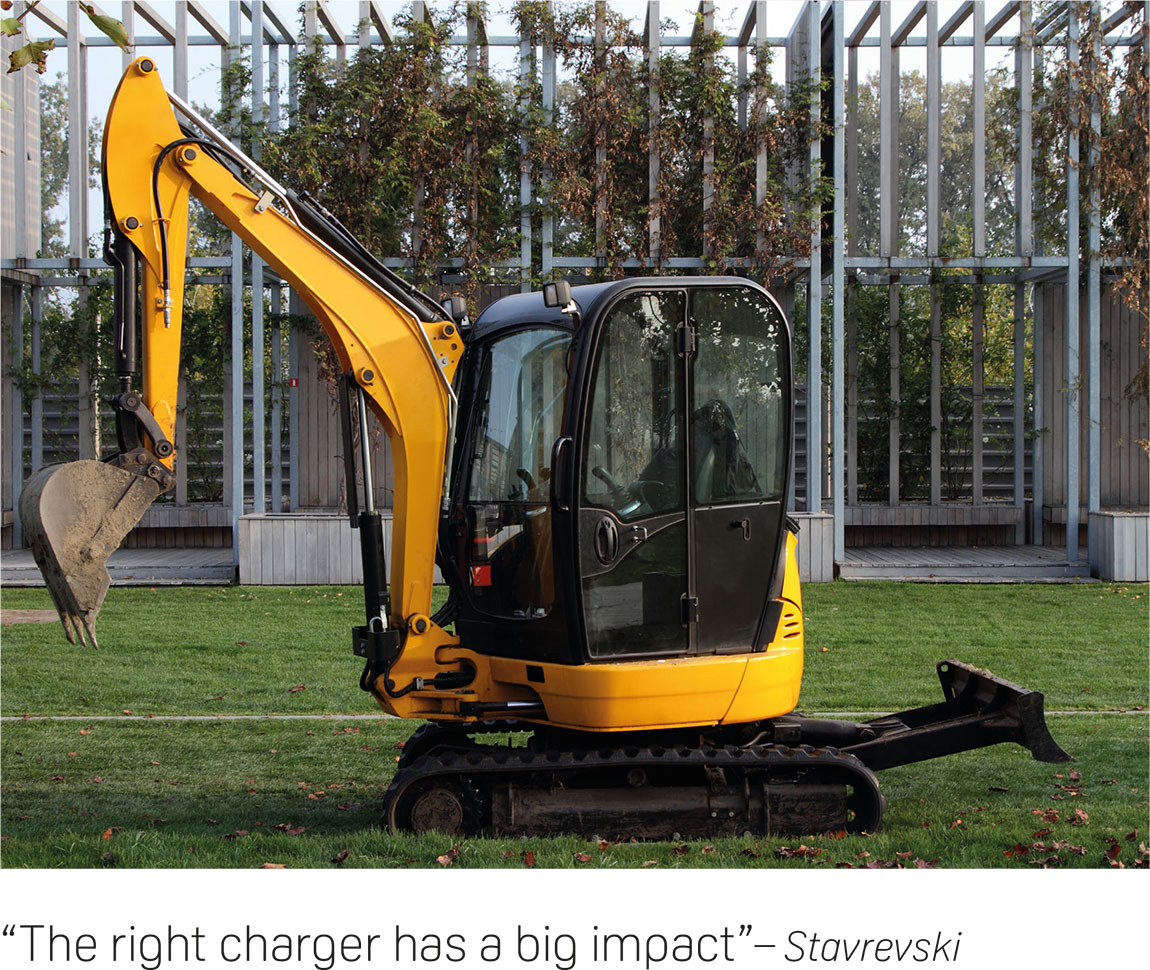 Web: delta-q.com LinkedIn: /company/delta-q-technologies/ Twitter: @DeltaQTech Case study: VARTA® and Delta-Q Automotive and industrial battery manufacturer VARTA® has a strong reputation in the battery industry, having invested heavily in research and development as well as in the production of lithium-ion batteries for more than 30 years. Delta-Q, meanwhile, has invested in the lithium-ion charger market for over 20 years, designing and producing chargers and charge profiles to support developments in battery technology. Both companies are focused on the growth opportunities in the mobile robotics industry, and a shared time in the same industry forged an initial connection between them. As VARTA® was looking to establish a greater presence in North America, partnering with Delta-Q was a great move, providing exposure and recognition in the fast-growing mobile and industrial robotic space. A big trend within Robotics as a Service (RaaS), among other things, made the joint offering of a reliable battery and charger solution an appealing market advantage. How it works: VARTA® batteries and Delta-Q chargers both communicate using CAN bus, the communications protocol VARTA® uses with their Easy Blade and Easy Block batteries. CAN bus allows multiple batteries used in parallel to appear as a single battery to the industrial robot and the charger. It simplifies the interface to the OEM's equipment, allowing them to focus on their product and its application. Since industrial robots mustn't suffer significant downtime, fast charging or opportunity charging is a key attribute that VARTA®'s customers look for in their mobile robotic charging solutions – and Delta-Q fulfils this requirement.
Subscribe to Our Newsletter
Receive our monthly newsletter by email