Locking in carbon along rail tracks throughout Europe
BY KARIN BLAK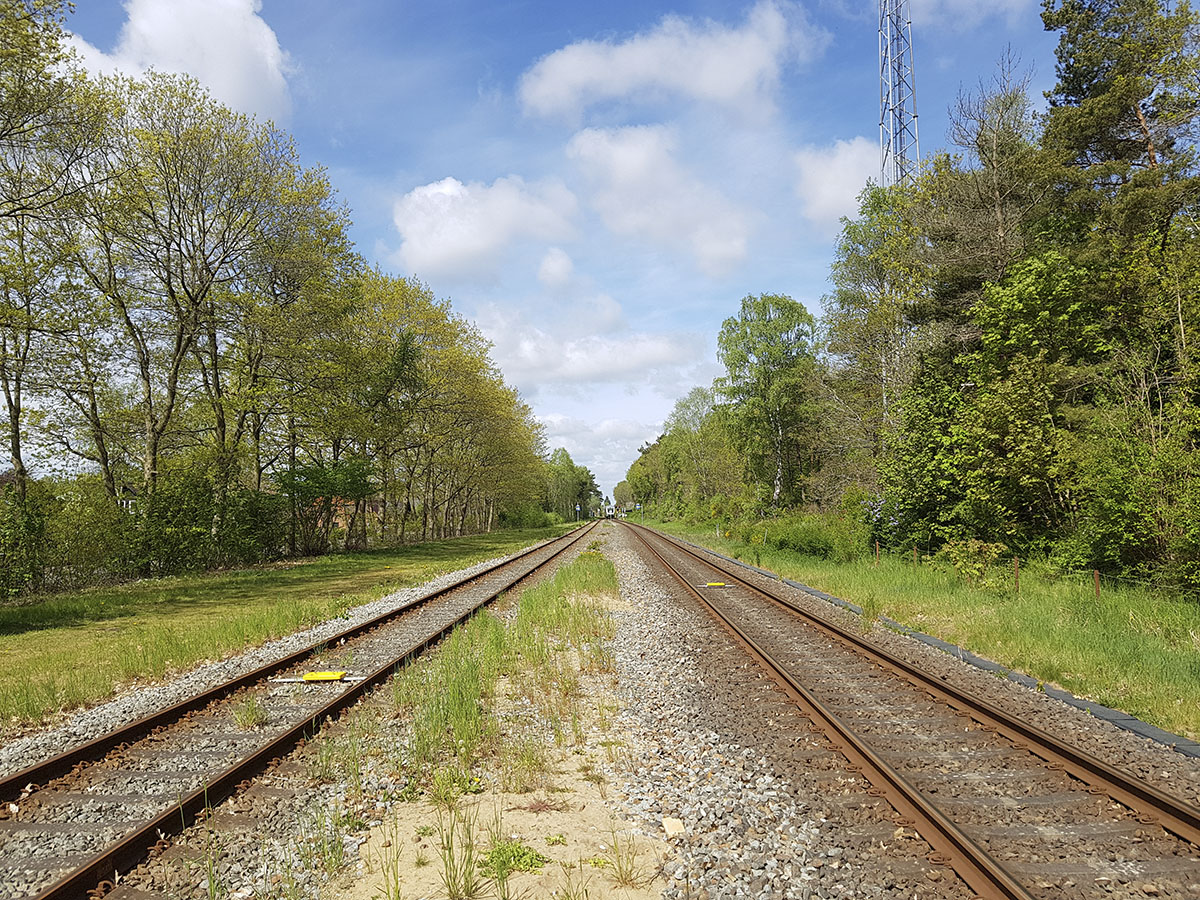 European rail companies can play a vital role in the EU's pledges to reverse biodiversity loss by 2030, suggests a new report. While putting responsibility on the rail companies to take action, the study highlights that restoring native ecosystems along the rail tracks will also help combat climate change.
A report produced by the International Union of Railways (Union Internationale des Chemins de Fer – UIC) has recently landed on the desks of railway managers throughout Europe. European Railways: Strategies and Actions for Biodiversity encourages rail companies to step up their efforts in the conservation and enhancement of biodiversity and ecosystem services on land owned by them.
"Europe's rail network includes about 230,000 kilometres of track, passing through the cold Nordic landscapes on to the warmer Mediterranean ecosystems in the south. We estimate that the rail system covers as much as 420,000 hectares of land so there's huge potential for rail companies to protect and restore ecosystems and connect them across the landscape," says Professor Jeff Ollerton of the Centre for Ecology and Hydrology (UK-CEH), one of the lead authors of the report.
The report is a result of UIC's Ecological Effects of Railways on Wildlife (rEvErsE) project and sets out 13 strategic goals that can be adopted by rail companies, including opportunities for cross-border collaboration with governments, businesses, organisations and neighbouring landowners. The ambitious vision sets an expectation for the conservation and restoration of green corridors that link landscapes, thus providing habitat for declining native plants, fungi and animals. But the green corridors could do even more than that, explains Professor Ollerton: "Biodiversity and ecosystem services both have a significant value to society; for example, a healthy, balanced ecosystem contains the biodiversity needed for storing and locking in carbon."
Furthermore, as these habitats along the railways are restored and managed across all 420,000 hectares of land, the impact is believed to mitigate some of the effects of climate change, by, for instance, preventing floods.
Strategies for net biodiversity gain
The report's 13 recommendations aim to halt and reverse biodiversity decline across Europe, a continent that has seen considerable degradation and loss of nature over the past century.
To set the scene, the report includes positive and practical examples of existing initiatives and case studies to inspire participation. And, with the help of the rEvErsE project, rail companies can further develop existing strategies with readymade solutions and actions to implement, to begin the protection and restoration of these neglected green spaces.
Exploring the ecological effect of railways on wildlife, the report suggests that conservation and enhancement of biodiversity should be prioritised at the same level as other environmental targets and strategies, such as lower pollution and achieving net zero greenhouse gas emissions. "We have an obligation to our children and their descendants to leave the natural world in a better state than we inherited it. All sectors of society can play a role here," stresses Professor Ollerton.
The key to setting ambitious targets for conservation and enhancement of biodiversity, the report says, is to adopt consistent and repeatable monitoring approaches. This will ensure reliable outcomes as well as encourage corporate accountability. No space for green washing here.
The challenges of creating a greener rail system
Despite the above, the pressure on land to continually provide improved connectivity between cities, risks further loss of habitat and biodiversity. But while it is acknowledged that railways can have a negative impact on wildlife, the report points out that it is "the duty and obligation of rail companies to engage meaningfully with nature conservation".
Professor Richard Pywell of UK-CEH and another lead author, says: "The European rail network has many opportunities to support nature along its tracks. To benefit from our recommendations, rail companies need to consider biodiversity at all levels of their business, alongside safety, performance and sustainability."
This places the responsibility on railway companies to strike a balance between protecting their green assets and biodiversity, while maintaining a safe and reliable rail service for the increasing number of people and goods using rail.
UIC believes that the strategies do not have to equal increased cost, as vegetation management already exists. The responsibility on railway companies is rather to change the way their green infrastructure is managed.
Effective changes require education and knowledge
Professor Ollerton's advice for reducing the negative impacts of development activities is to follow the principles of the "Mitigation Hierarchy": first try to avoid any impact, and if that's not possible, then aim at minimising the effect, then look to restoring or offsetting those impacts on biodiversity. Though as Pinar Yilmazer, senior programme advisor at UIC is keen to point out, "using biodiversity offsetting should be the last resort, not the first port of call."
Monitoring and managing the rail track habitats and their biodiversity requires people with specialist ecological skills. This is no time to skimp on skills and training; if rail companies are to deliver adequate conservation outcomes and achieve the best results, the emphasis has to be on employing the right people for the job. Though that alone will not necessarily achieve the understanding and support of stakeholders. As well as cross-border collaboration, UIC will be using a wide range of communication tools, they plan to keep employees, passengers, society and neighbours up to date on their progress and achievements.
"The potential destruction of wildlife habitat along rail tracks is of great concern," says Yilmazer. "We need to increase awareness of the positive role these ecosystems have in absorbing carbon dioxide, which is why education and communication campaigns are an essential element of the rEvErsE project."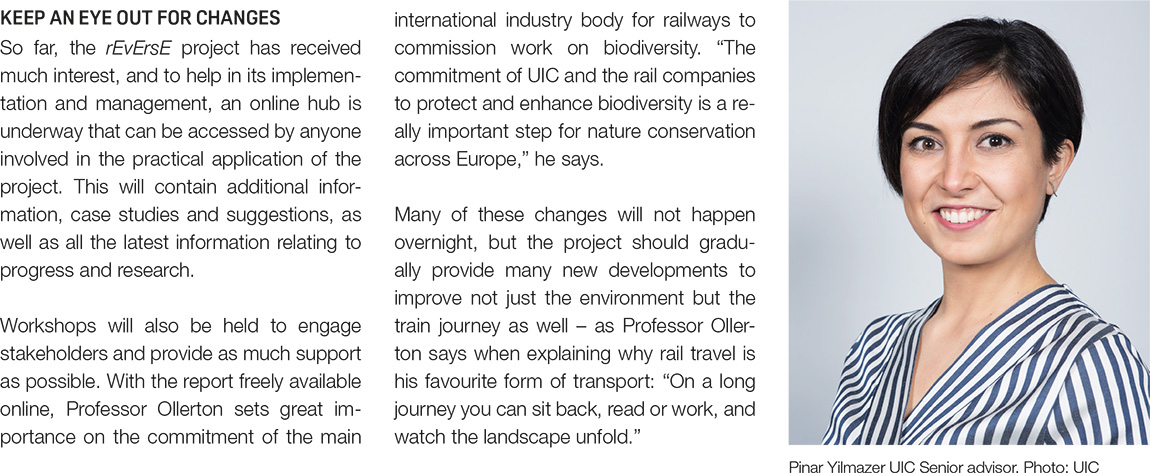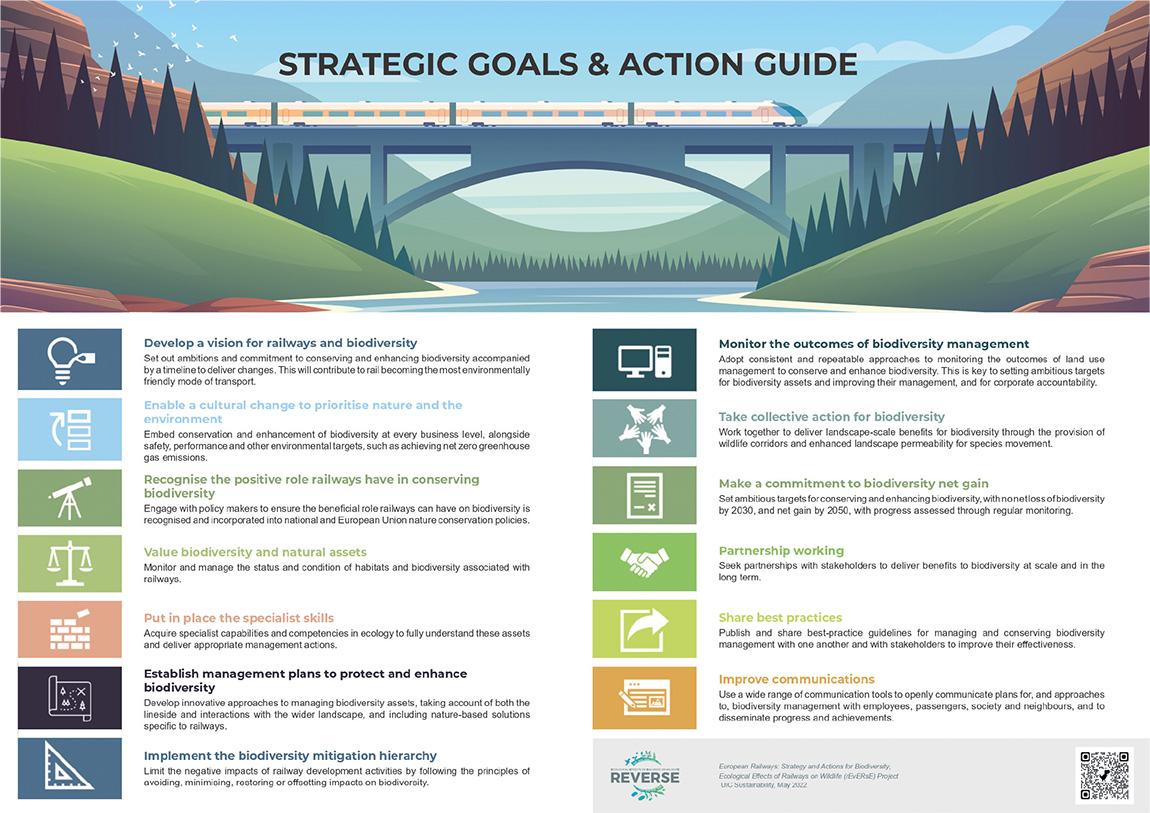 Subscribe to Our Newsletter
Receive our monthly newsletter by email