Offshore wind farm developer aims to create new coral reefs
By Jason Deign | Photos: Ørsted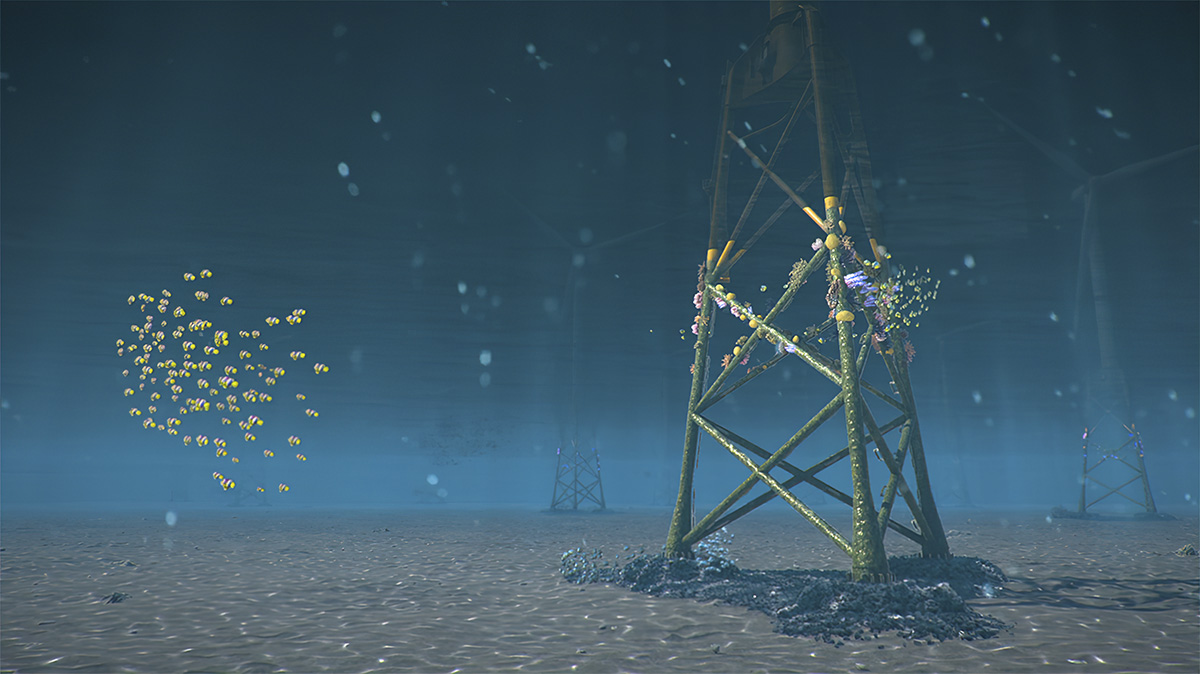 Denmark's biggest energy company, Ørsted, is looking to use its leading position in offshore wind development to help support coral reefs.
The business, which has been ranked the world's most sustainable energy company on Corporate Knight's Global 100 index for four consecutive years, has unveiled an offshore wind turbine foundation design that has been created to stimulate the growth of coral reefs. Coral reefs provide a habitat for an estimated 32 per cent of all marine species.
Ørsted says it will be testing its ReCoral foundation design in Taiwan's tropical waters this June, at four locations in the company's Greater Changhua 1 Offshore Wind Farm, located between 35 and 60 kilometres off the coast of Taiwan.
"If we succeed with ReCoral and the concept proves to be scalable, this Ørsted innovation could create a significant positive impact on ocean biodiversity," Mads Nipper, group president and chief executive of Ørsted, says in a press release.
"Governments are preparing a significant expansion of offshore wind energy, and I'm confident that if done right the offshore wind build-out can support and enhance ocean biodiversity."
Coral reefs are found in more than 100 territories around the world and benefit an estimated one billion people and shelter 37 per cent of fish species and countless other marine organisms.
This is a tremendous contribution to the planet given that coral reefs cover less than 0.1 per cent of the surface area of the ocean, according to the United Nations Environment Programme.
However, according to the Intergovernmental Panel on Climate Change, "multiple lines of evidence indicate that the majority of warm-water coral reefs that exist today will disappear even if global warming is constrained to 1.5°C."
Ørsted is already working to avert this crisis as the world's top developer of offshore wind farms, which have the potential to replace fossil fuel-fired electricity generation with clean energy in many parts of the world.
The ReCoral concept, said to be a world first, aims to go further by allowing coral reefs to colonise deeper, cooler waters where they will be less at risk from climate change. The deeper waters are less prone to extreme heating, which kills or 'bleaches' coral.
"The innovative idea behind ReCoral is that the relatively stable water temperatures at offshore wind farm locations will limit the risk of coral bleaching and allow healthy corals to grow on wind turbine foundations," says Ørsted.
To avoid damaging existing reefs, project teams will look to set up colonies by collecting coral spawn as it washes ashore.
Ørsted says it has been working on the idea since 2018, in conjunction with coral reef experts from the Penghu Marine Biology Research Center in Taiwan.
Last year researchers at the centre managed to grow coral on underwater steel and concrete substrates at a quayside test bed.
The ReCoral initiative forms part of a wider Ørsted pledge to have a positive impact on biodiversity in all the new projects it commissions from 2030 onwards.
"The build-out of green energy must go hand in hand with protection of natural habitats and wildlife, including in our oceans," said Nipper last year.
Subscribe to Our Newsletter
Receive our monthly newsletter by email