Satellite data and machine learning – the solution to deforestation comes from the sky
BY SIGNE HANSEN, PUBLISHED IN PARTNERSHIP WITH FRONTIERRA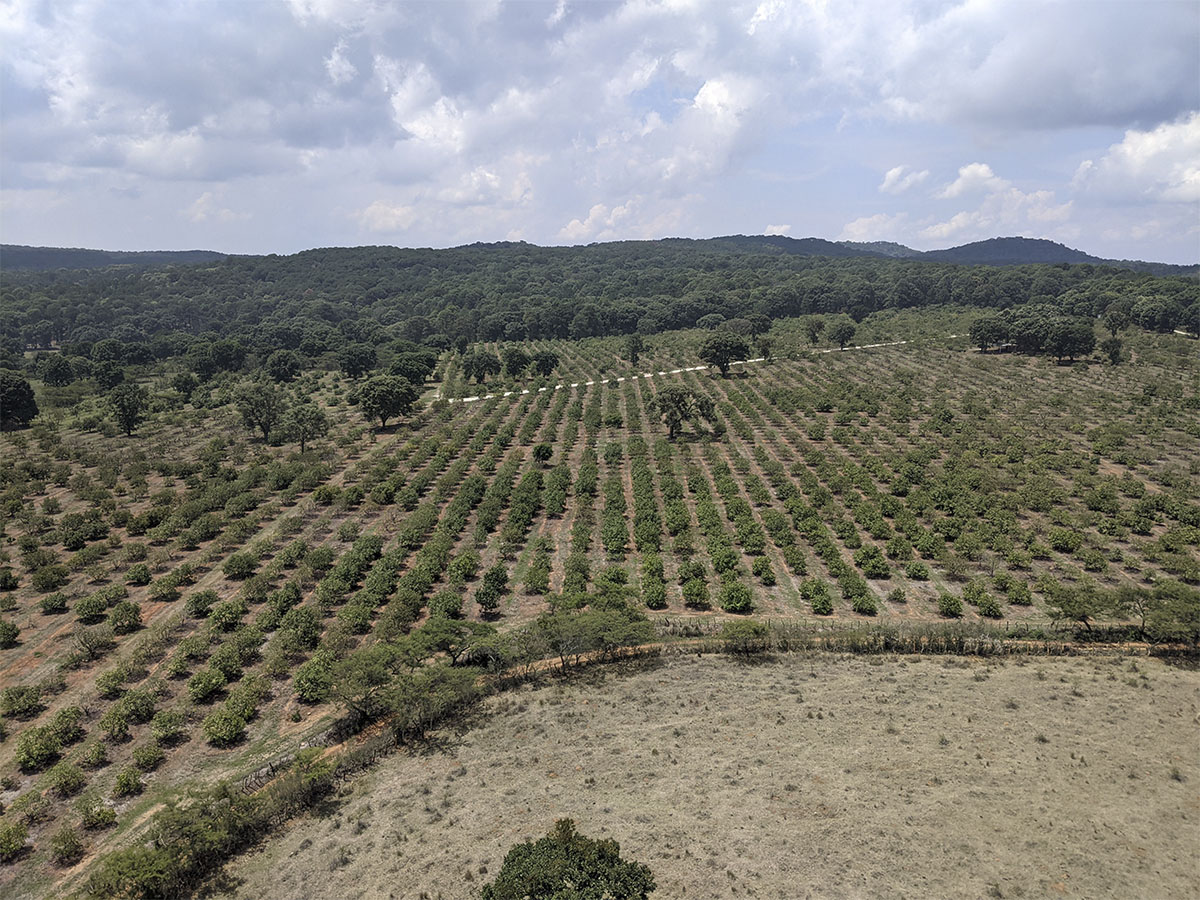 With the EU and the UK in the process of banning products derived from deforestation, identifying and managing the impacts and risks within their supply chain is becoming critical for companies, and their financiers, that utilise imported soft commodities. Discover CleanTech talks to Frontierra, a consultancy firm that can help with just that.
Using satellite monitoring to analyse and evaluate deforestation, reforestation and carbon dynamics in agricultural supply chains, Frontierra provides crucial services to companies that are set to be affected by legislation concerning deforestation. But companies unaffected by legislation are also showing increasing interest in establishing sustainable supply chains, says co-founder and director of Frontierra Lewis Rattray: "Currently, the size of a football pitch of forest is lost every second, and that is hugely detrimental to our environment – a lot of consumers are aware of that, and this has a considerable impact on decision making for the products they purchase. That's why monitoring and reporting on deforestation within one's supply chain can be very beneficial for marketing purposes – many companies are striving to become sustainability leaders within their fields, and being able to demonstrate that their product, anything from a coffee to a desk, is deforestation-free is a fantastic point to be able to market to an increasingly informed consumer base."
The EU bill banning products associated with deforestation involves a range of commodities such as soy, beef, palm oil, wood products, cocoa and coffee, and is likely to be expanded to other products, and the financial institutions that fund them. The bill was recently passed by the EU Parliament, with similar bills passed in Norway, California and New York. In the wake of rising consumer concerns, legislation is soon to follow in many more locations – including the UK, where similar bans have been proposed.
Making complex data accessible
For organisations such as large food brands, analysing their own supply chain for association with deforestation can be an overwhelming endeavour. To undertake the task, Frontierra uses and generates farm boundary data, satellite imagery, automated machine learning and accuracy checks, making use of geospatial software. "There are a lot of satellite data analysis platforms and services, and many claim to do everything under the sun, however most only analyse deforestation at the regional level as opposed to within the supplier's farms, and there is a distinct lack of people who actually undertake the analysis and communicate the results in a manner that can be easily understood and utilised by everyday businesses," stresses Rattray who has worked with geographic information systems and satellite data for various large organisations and national governments. In 2020, he co-founded Frontierra with Brigette Reid, an ESG expert with a background in green finance who received the Thrive Female Founders Award from SVG Ventures in 2021.
Thanks to their varied backgrounds, they have created a solution that provides accurate, scalable information that can be easily actioned by businesses and financiers. "We have partnerships with a number of different platform companies, enabling us to offer a fully customisable solution to suit any budget and any client need, and we have experience communicating key metrics and results with clients in a way that is easy to comprehend and make use of," stresses Rattray.
The results are presented in a report and the geographic data provided for use in-house; additionally, web maps can be created for internal and external communication purposes. The company uses the same tools and approach to monitor and report on reforestation and carbon-offsetting projects. "Many organisations and governments have made commitments to planting huge numbers of trees. These projects are rarely monitored and tree planting efforts often fail," explains Rattray. "We work with organisations to remotely monitor reforestation projects enabling better management, improved outcomes for carbon sequestration and biodiversity, quantified metrics and increased credibility opening up opportunities for funding."  Indeed, when it comes to deforestation and reforestation, the best solution for organisations looking to measure and manage their impacts is likely to come from the sky.
www.frontierra.org linkedin.com/company/Frontierra
Subscribe to Our Newsletter
Receive our monthly newsletter by email