Swiss firm puts wheels on batteries to replace diesel generators
By Jason Deign | Photos: Ecocoach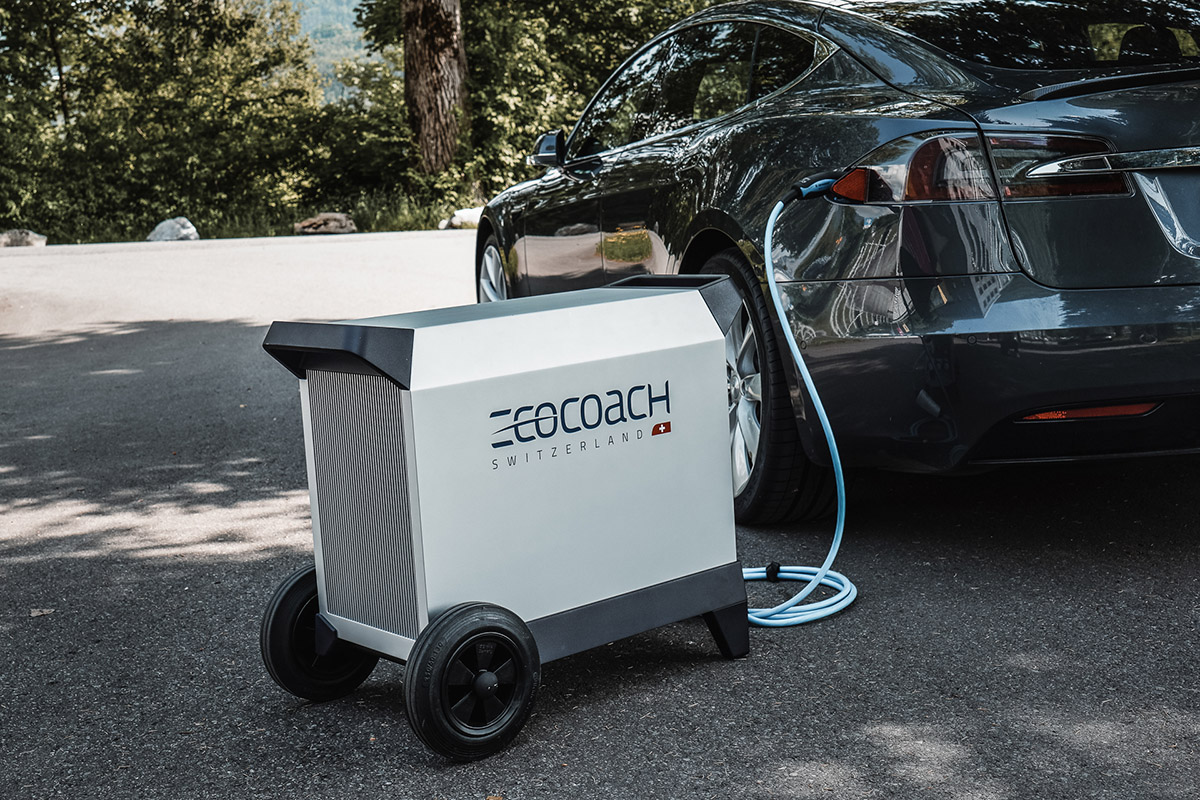 A Swiss company is aiming to replace polluting diesel generators with batteries that can be wheeled around like trolleys. Ecocoach, of Brunnen in the Canton of Schwyz, has launched a mobile energy storage unit that provides up to 11 kW of continuous three-phase power.
"This makes it possible to simply replace many conventional generators," says the company, which has been developing energy storage systems since 2018.
The dustproof and waterproof ecoPowerTrolley mobile energy storage unit is intended to replace diesel gensets on construction sites, at events, in security or rescue operations and in other situations where temporary power supplies are needed. It stores energy in a lithium-ion battery and can deliver power via 400-volt CEE16 plugs or 230-volt CEE7 connections. Naturally, the emissions savings that come from replacing diesel generators with batteries will depend on the carbon intensity of the electricity mix that the battery is charged with.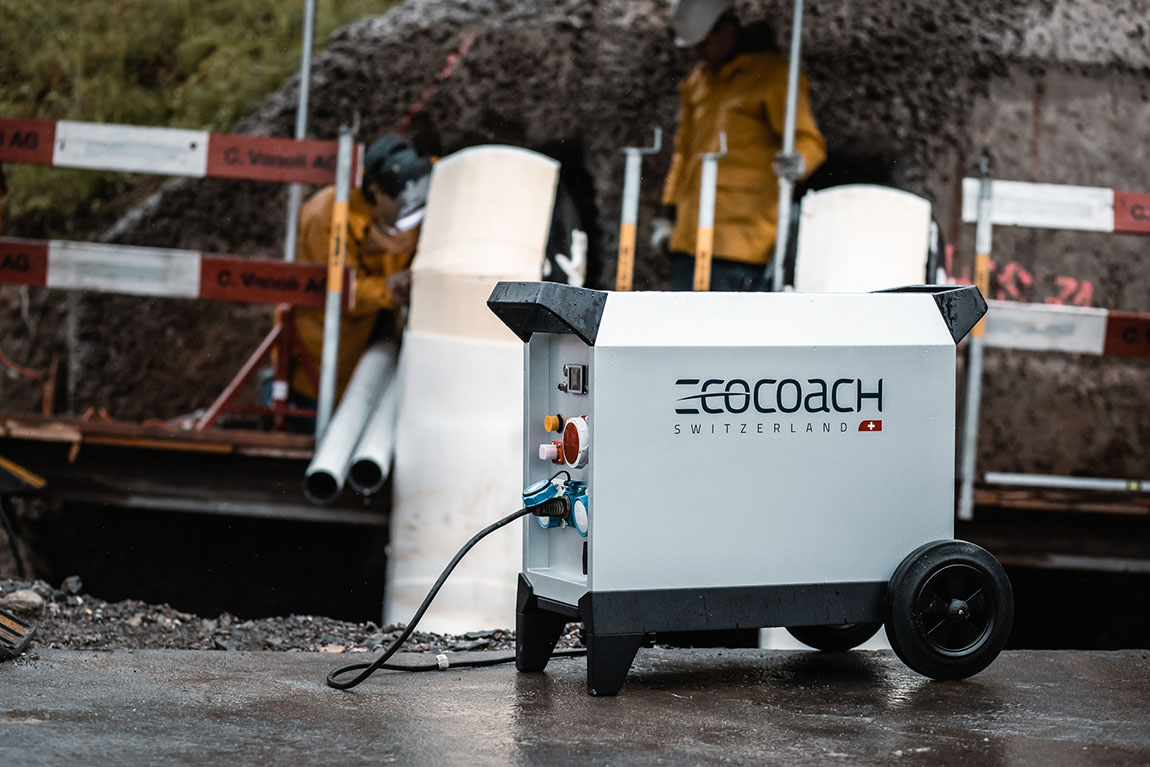 But Switzerland has one of the lowest-carbon grids in the world since it gets most of its electricity from hydro and nuclear power. This means a Swiss company switching from gensets to batteries could cut its carbon footprint significantly. Diesel emits between 800 and 930 grams of carbon dioxide per kWh, whereas for the Swiss grid the emissions are just 33 grams—more than a 95 per cent reduction. Substituting diesel generators for mobile battery systems will not only reduce noise and emissions, Ecocoach says, but also cut costs.
"Since it doesn't require any fuel or lubricant and has fewer moving parts, variable operating costs are reduced," says Ecocoach in a press release. "The life cycle costs of the trolley are consequently lower than those of generators when considered as a whole."
Ecocoach is taking orders for the ecoPowerTrolley now and hopes to start delivering units in the fourth quarter of this year. "Though the first mobile storage providers are already on the market, the ecoPowerTrolley is unique on account of its performance features," claims Vera Trutmann, a product manager at Ecocoach.
"We have developed the ecoPowerTrolley as a solution that meets climate targets and professional requirements," she says.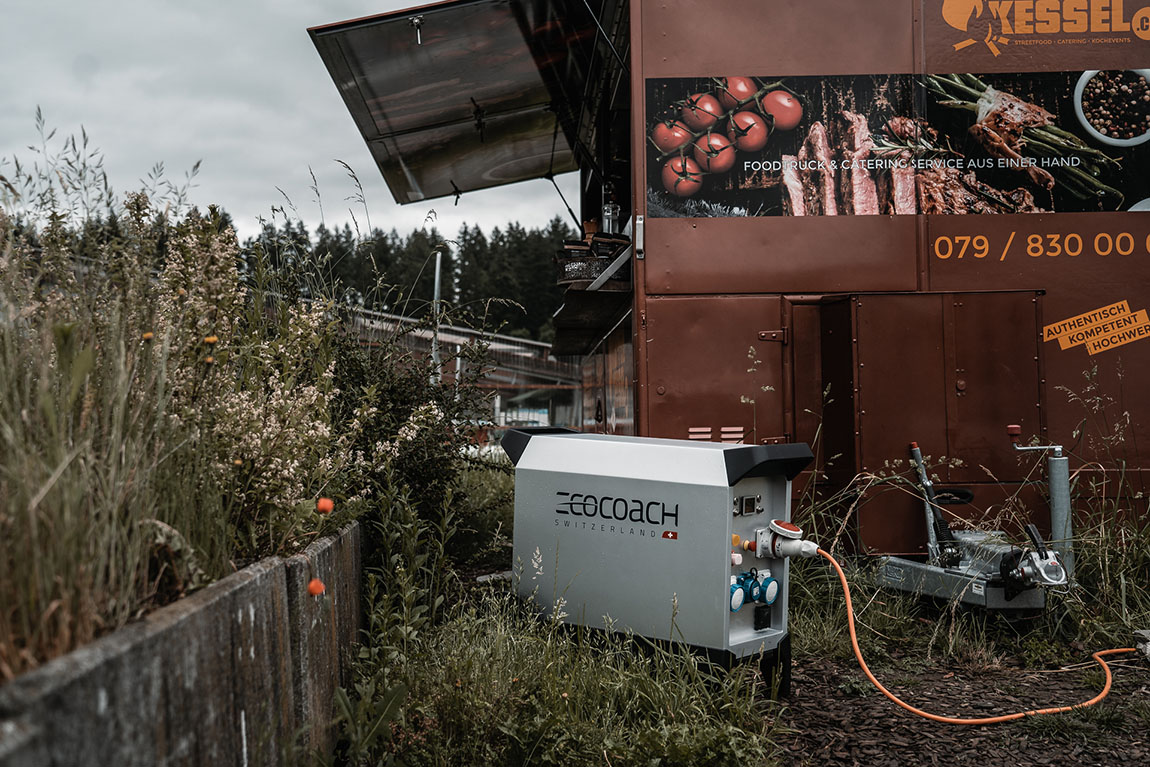 Other companies that are exploring the use of clean technologies for on-site power generation include Prolectric of the UK, which offers a combined solar-plus-storage energy system, and the rental giant Aggreko, which bought an energy storage company called Younicos in 2017. According to analyst firm Fortune Business Insights, the global diesel generator market was worth almost 17 billion US dollars in 2021 and is set to be valued at nearly 18 billion dollars this year.
The market is forecast to see a compound annual growth rate of 5.5 per cent from now to 2029, topping 26 billion dollars before the end of the decade. "Extraordinary global development in the residential, commercial and industrial sectors has boosted demand for reliable power in all locations," says the research company. "Diesel generators have grown in popularity in the industrial and residential sectors as a result of this need."
Hospitals, houses, schools, factories and construction sites routinely use diesel generation systems as a primary or backup power supply in the event of a grid outage, it adds.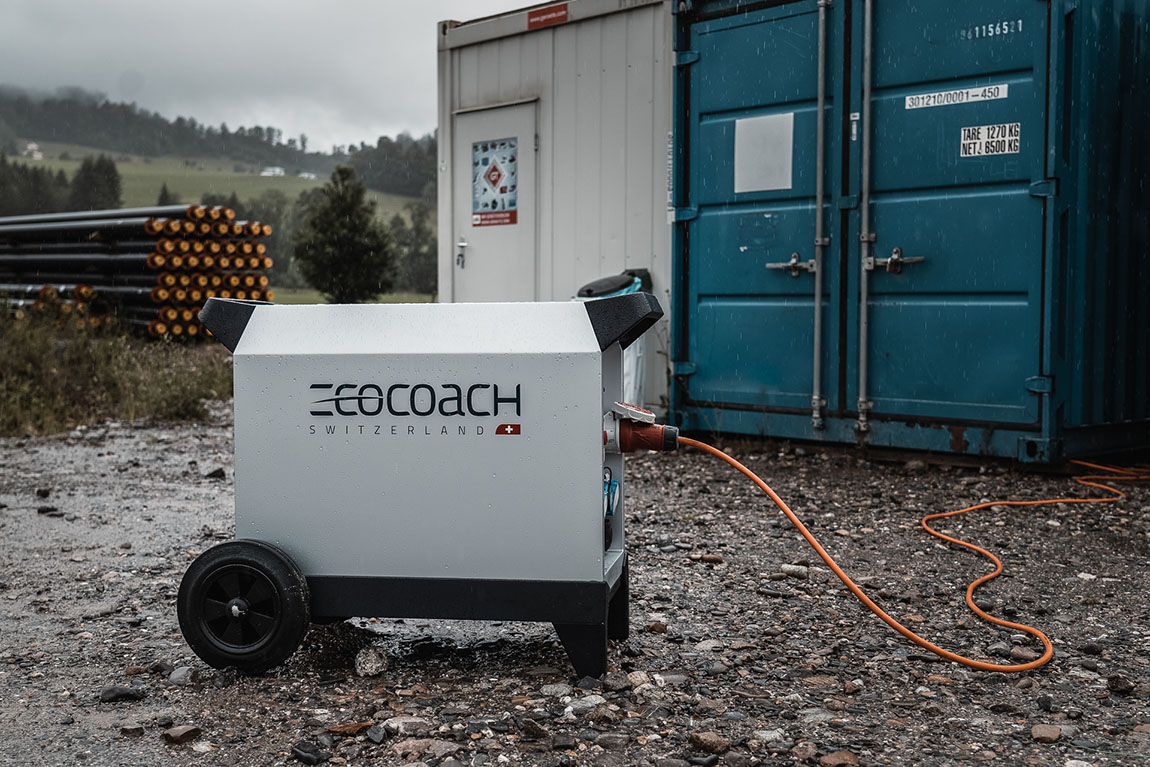 Subscribe to Our Newsletter
Receive our monthly newsletter by email