The cleantech calendar – events you should not miss in the coming months
BY SIGNE HANSEN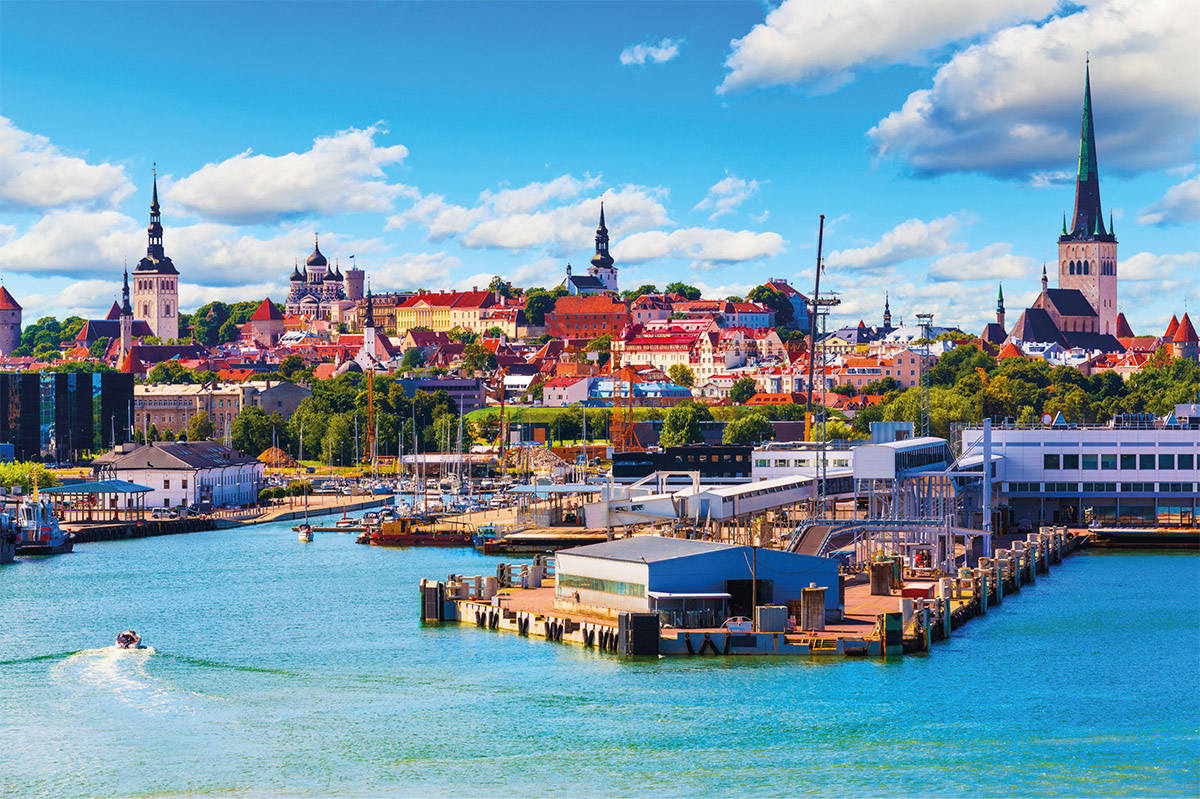 CLEANTECH FORUM ASIA
Join the event for easy access to startups, scale-ups, investors and multinationals from across the region and the world. Not only will you meet the future of Asia's sustainable innovation ecosystem, but you'll also discover the global connections that will fuel your next opportunities wherever you live and work. Don't miss this great opportunity to learn from the future of Asia's sustainable innovation ecosystem, including companies on the soon-tobe-released 2022 APAC 25 list.
Place: Singapore
Date: 12-13 October 2022
www.cleantech.com/event/cleantech-forum-asia/

INTERNATIONAL RENEWABLE ENERGY EXHIBITION IN ESTONIA GREENEXPO 2022
Estonia holds the International Renewable Energy Exhibition, GREENEXPO 2022 – green line of life, for the first time in October 2022. The event takes place at the Eesti Näituste Exhibition Centre in Tallinn. The B2B and C2C will see companies and individuals from Northern Europe and other countries present their ideas at the exhibition, creating in the words of the organisers "the present and future of mankind".
Place: Tallinn, Estonia
Date: 12–14 October 2022

LONDON CLIMATE TECHNOLOGY SHOW
Leading global climate technology stakeholders are assembling in the UK for the annual London Climate Technology Show taking place in October at Olympia London. Be a part of this important international climate technology tradeshow and conference to witness and showcase the latest innovative technologies accelerating the global climate technology transition and meet key industry stakeholders, policymakers, investors, leading businesses and climate tech start-ups from across the globe. Cambridge Cleantech will also be represented.
Place: London, United Kingdom
Date: 19-20 October 2022
CLEANTECH FORUM EUROPE
Cleantech Forum Europe takes place in Brussels where participants will meet the investors, innovators and corporate change makers who are building and championing the technologies that will deliver net-zero transformation. It provides an opportunity to network with the people that can help accelerate your technology or idea. The event's theme, From commitments to actions: Accelerating our net-zero strategy, will inspire a research-led agenda where experts discuss the big ideas with the power to deliver a cleaner, cooler world. Organisers say: "Join us to take action on the climate crisis".
Place: Brussels, Belgium
Date: November 8-10 2022
www.cleantech.com/event/cleantechforum-europe

CLEANTECH CAPITAL DAY SCANDINAVIA
Taking place in the Norwegian capital Oslo, Cleantech Capital Day will again collect the most important players in industry, investment, government, start-ups and growth companies to learn from new sustainable innovations. The two-day event will bring together around 200 professionals, with most members of the network of the event's organiser, Cleantech Scandinavia, attending, plus many other international investors, industries, and established cleantech companies. Participants come from Europe, China, the Middle East and North America. The event features many networking opportunities, company pitches – including the Nordic Cleantech Open Finals – and content sessions. Also there are sessions focused on specific markets looking to find better ways to bridge these areas with the Nordics and Europe at large, with the goal to increase cleantech business. Organisers say: "The discussion will be spot on and focus on what we can do now."
Place: Oslo, Norway
Date: 25-26 October 2022
www.cleantechscandinavia.com/Events/cleantech-capital-day
Subscribe to Our Newsletter
Receive our monthly newsletter by email