The cleantech calendar – events you should not miss in the coming months
BY SIGNE HANSEN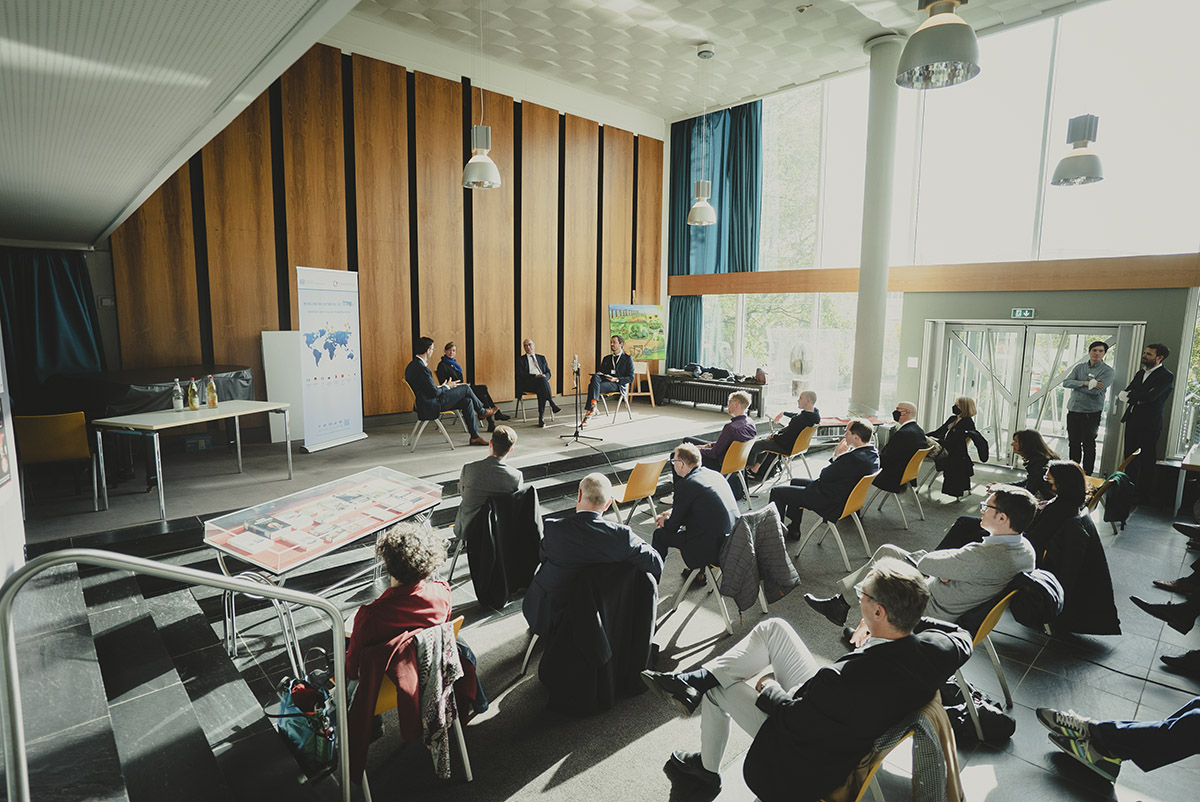 The Arc Cleantech innovation festival by Future Cleantech Architects
Together with international partners and co-hosts from the public and private sphere, ARC brings together the brightest minds and best ideas in cleantech worldwide. Four stages, each focusing on accelerating high-impact ideas across cleantech innovation, will give attendees the opportunity to discuss the most effective technologies, policy approaches, and financial ideas to drive down emissions drastically. The event is organised by FCA, Future Cleantech Architects, a non-profit cleantech thinktank working to close the remaining innovation gaps in order to reach net-zero emissions by 2050.
22-23 June, 2022
Remscheid, Germany
www.arc-festival.org
Solar Energy Future Europe 2022
Driven by the EU 'Fit for 55' Package, solar PV is projected to grow at an average rate of 56GW/year, increasing from 164.9GW as of 2021 to 327GW by 2025 and 672GW by 2030.
Staying ahead of the trend, the Solar Energy Future Europe 2022 highlights the future of solar ecosystem being the solar-storage-asset integral value chain, gathering 500+ industry leaders, policymakers, utilities, solar storage developers, responsible investors, financiers, and asset solution providers from across Europe to discuss how they can effectively measure, analyse, partner and scale the future toward sustainability.
6-7 July, 2022
Madrid, Spain
https://www.europe.solarenergy-future.com/
Wind Asset Management Europe 2022
Europe's Leading Wind Asset Management and O&M Event
The volume of investable wind assets is projected to increase to 230 gigawatts (Gw) in Europe by 2020, consisting of 190 GW onshore and 40 GW offshore, with another 100 GW capacity to be implemented by 2030.
In order to tap the full potential of wind energy meanwhile ensuring long-term business profitability in the trend of grid parity, Wind Asset Management Europe 2022 aims to unite the European wind value chain to optimise wind asset value, operation, and maintenance, gathering key-decision makers from European governments, RE energy buyers, utilities, independent power producers, investors and financiers, OEMs, consulting and technical service providers.
Event Highlights:
• Co-located with Solar Energy Future Europe 2022 and Connecting Green Hydrogen Europe 2022.
• Strategic Conference that focusing on Europe wind power roadmap, offshore wind deployment, wind farm O&M, wind PPA, and technical innovations.
• Two-day unique networking platform for participants to build solid business partnerships.
• Innovation and Technology Exhibition to demonstrate practical wind farm case studies and advanced technologies.
6-7 July, 2022
Madrid, Spain
https://www.windassetmanagement.com/
Connecting Green Hydrogen Europe 2022
CGHE2022 is the leading Green Hydrogen Conference and Exhibition in Europe, which will be held in Meliá Avenida América, Madrid on July 6-7, 2022. Besides this, It's also a premier business networking platform to meet with your prospective partners and strike the best business deals.
CGHE2022 Event Highlights:
• Co-located with Wind Asset Management Europe & Solar Energy Future Europe 2022.
• New Partnership Opportunities with Energy generators & gas producers , Large energy users, Infrastructure owners & developers, Government and Investors & buyers.
• Trends of Green Hydrogen Production and Hydrogen Application.
• Policy and Market Framework, Hydrogen Value Chain and Advanced Water Electrolysis Technologies.
6-7 July, 2022
Madrid, Spain
https://www.europe.gh2events.com/
London EV Show
Following on from the remarkable success of its previous edition, the London EV Show is all set to take place from 29 November to 1 December 2022 at ExCeL London. The event will once again bring the entire EV value chain under one roof to network with major industry players and help identify numerous business opportunities in a hypercompetitive EV market.
The event aims to facilitate a large showcase of the latest EV models and innovative solutions, a powerful speaker lineup and an enthused audience of policymakers, business leaders, investors, thought leaders and a wide range of end-users. Featuring a massive exhibition space and highly-actionable conference agenda, London EV Show is a must-attend EV event of 2022 that will host three days of strategic discussions, critical knowledge-sharing, 1-2-1 business meetings and the latest product demonstrations.
29 November, 2022 – 1 December, 2022
London, United Kingdom
www.londonevshow.com
World Conference on Climate Change and Sustainability (Climate Week 2022)
Climate Week 2022 will be bringing together a range of key actors from institutions, governments, cities and communities, the private sector, and civil society, including youth movements, from all over the world, to make the world more climate-resilient. This meet is a distinctive opportunity for participants to hear directly from environmental and climate justice leaders about regeneration in action. This conference is a step towards empowering decision-makers and energy stakeholders to join forces and proactively address the challenges of climate change so that actual progress can be achieved. By bringing together researchers who are working on topics relevant to climate change and environmental sustainability to share their latest accomplishments and research findings, voices can be amplified and actions towards a more resilient, livable, sustainable future taken. Join the event for three intensive and interesting days of discussing contemporary challenges and new advancements in climate change.
Climate Week 2022 anticipates many of the eminent personalities interested in participating from around the world to descend upon this Global Conference on Climate Change.
1-3 September, 2022
Frankfurt, Germany.
www.climateweek.thepeopleevents.com
Subscribe to Our Newsletter
Receive our monthly newsletter by email