The cleantech calendar – events you should not miss in the coming months
BY SIGNE HANSEN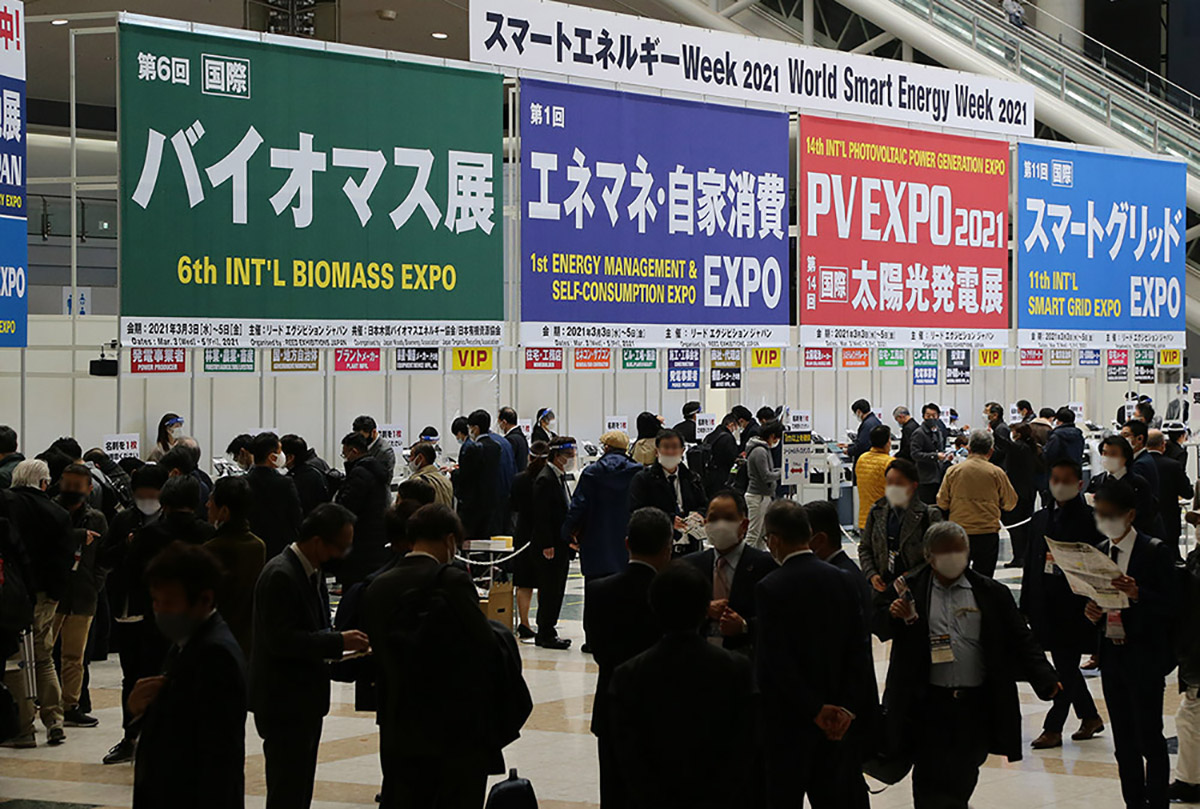 January 2022
Solar Energy Expo
Solar Energy Expo is an international trade fair for the renewable energy industry. During the two-day event, exhibitors from Poland and abroad will present innovative solutions for the industry. The fair is an excellent opportunity to meet specialists from the renewable-energy sector and establish business contacts, as well as enable the promotion and sale of equipment in the field of solar, wind, water, geothermal and biomass energy.
Date and location, 19-20 January 2022, Warsaw, Poland
Cleantech Forum – From Commitments to Actions: the sprint to net zero
Connect face-to-face with new opportunities with the North American ecosystem and beyond through a string of keynote speeches and sessions assessing topical and timely innovation landscapes. At the event you can meet leading innovators, including companies in the 2022 Global Cleantech 100, and gain insight into trends and innovations powering a cleaner, cooler world. 75 per cent of the event's 300 places are reserved for innovation companies and investors/corporates. Book before January to secure a ticket.
Date and location
In Person: Palm Springs 24-26 January (300 limit), California, USA.
On Screen: 24 January-11 February 2022
The Sustainable Skies World Summit
The Sustainable Skies World Summit will provide a platform for industry experts, leading academics and governments from around the world to share insight, discuss and debate the barriers that face the aviation industry on the path to net zero. The summit programme will set out to find the fundamental answers at the heart of aviation's sustainability question, driving honest conversations and debates from all corners of industry.
Date and location: 25 and 26 January 2022, Farnborough, UK
www.farnboroughinternational.org
Cleantech for Europe Summit – Eight Years to Scale
This is one of a series of day events by Cleantech for Europe aimed at bridging the gap between the innovation and policy worlds. Each quarter, cleantech CEOs and investors share the stage with leading policymakers to make the most of the decade of action. Speakers include: Diederick Samsom head of EVP Timmermans Cabinet, European Commission; Anders Forslund, CEO, heart aerospace; and Danijel Visevic, Founding Partner, WORLD fund.
Date and location: 12 January 2022, livestream from Brussels.
February 2022
Ecocity World Summit
Ecocity 2022 will feature a wide range of sessions, workshops and other learning opportunities in an innovative virtual format, showcasing the latest research and developments in urban design and city transformation practices. It brings together leading international experts, thousands of innovators, researchers, engineers, designers, policy makers, environmentalists, teachers and students.
Date and location: 22-24 February 2022, online
GeoTHERM expo & congress
Europe's largest geothermal trade fair with congress focuses on current developments in the industry and creates a platform dedicated exclusively to the topic of geothermal energy. The on-site trade fair brings together an average of around 3,600 trade visitors and 200 exhibitors from over 40 nations.
Date and location: 17-18 February 2022, Offenburg, Germany.
March 2022
SMMT Electrified 2022
SMMT Electrified will bring together 300 senior level representatives from automotive, charging infrastructure, battery supply chain, energy, fleets, logistics, government and consumer groups. At the event, panels will explore progress from the perspective of mass market adoption and luxury and commercial vehicles, whilst investigating policy, infrastructure and energy challenges from a national and international perspective. Speakers will include senior executives from vehicle manufacturers, policy makers and a host of experts from the automotive and aligned industries.
Date and Location: 23 March 2022, London, UK
The World Biogas Summit and The World Biogas Expo
The world's leading trade expo dedicated to biogas co-located with the World Biogas Summit, the global thought-leadership forum on anaerobic digestion and biogas. Sign up for more information ahead of the event.
Date and location: 2-3 March 2022, Birmingham, UK.
www.world-biogas-summit.com
www.biogastradeshow.com
2022 Energy Storage Summit
The key themes for the 2022 Energy Storage Summit include: front of the meter vs. behind the meter, solar-plus-storage, long-duration storage, fire safety, policy goals, technology & digitalisation, revenue streams and financing projects, and more. The summit will include more than 50 speakers, participants from more than 30 countries and 20-plus sponsors and exhibitors. The event is co-located with Everything EV.
Date and location:
23-24 February, London, UK
March 23 – March 24 2022, Austin, Texas, USA
https://storageusa.solarenergyevents.com
https://storagesummit.solarenergyevents.com
Wind Expo Tokyo
WIND EXPO is Japan's largest trade fair and conference for wind energy. The expo will exhibit a wide range of cutting-edge products and technologies presented by around 300 exhibitors from the entire value chain of the wind energy sector. It will be held together with other fairs on the topic of energy at the World Smart Energy Week.
Date and location: 14-18 March 2022, Tokyo, Japan
Subscribe to Our Newsletter
Receive our monthly newsletter by email