The company that helps solar plants see the sun every day
BY JASON DEIGN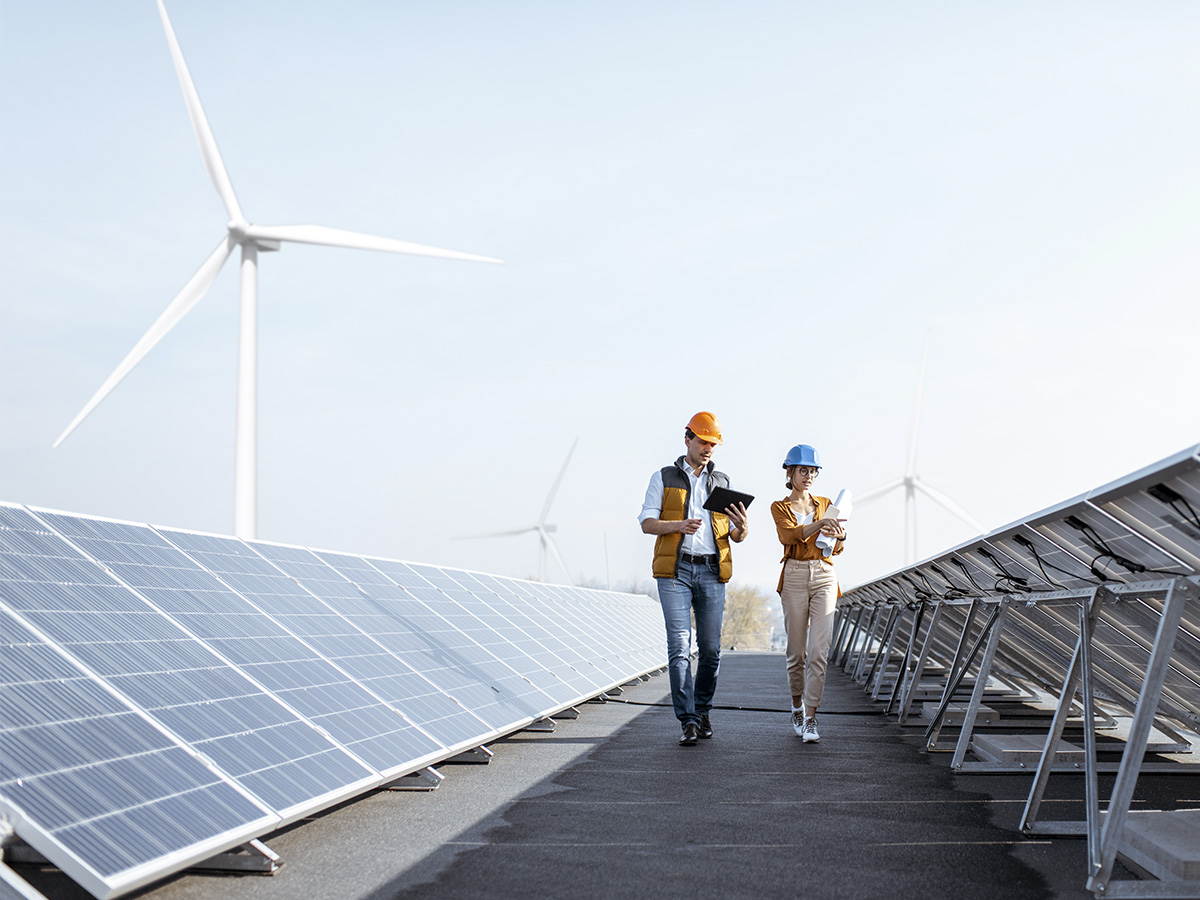 Wherever you are in the world, outside the poles at least, the sun comes up every day. Knowing that their prime resource is available daily should make things easy for solar plant developers. But the amount of solar energy a plant can capture is vital to its viability – and something developers must estimate with care.
To help them get it right, both before a project starts and once it is operating, Solargis of Slovakia, has been providing accurate solar data, software systems and consultancy since 2010. Today, the company, with around 100 employees and offices in Bratislava, Toronto and soon Singapore, has one of the world's best databases on solar resources, with a resolution down to 250 square metres updated in real time at sub-hourly intervals.
It offers a range of products for solar plant developers and operators. One is a prospecting tool, which helps companies understand the solar potential of a given site before it is chosen for development. Another provides a time series of solar radiation and meteorological variables, which plant owners and operators can use to model energy production and understand expected year-to-year variability.
One particularly valuable tool compares the yield from a plant with what you would expect based on the amount of sun it has received. This can help plant owners and operators to see if shortfalls in production are caused by less sunny conditions than usual – or are the result of a problem such as panel degradation or shading from nearby vegetation.
Solargis's data has been validated at more than 200 locations around the globe and is used by about 1,000 companies across roughly 100 markets. Customers include major solar developers such as Enel, Iberdrola and NextEra Energy. They rely on Solargis to make sure their power output calculations are just right and not too sunny. "Wind and solar are great," explains managing director Marcel Suri. "The only issue is short-term intermittency, which needs to be managed."
A growing need for data
To find out how much sunshine you should expect at a given location, you can look at satellite images taken over the years. But what you see from space might not be what you get on the ground, particularly in areas where airborne dust or water vapour is common. Because of this, it is important to validate satellite data with readings taken from the surface. Improving the accuracy of forecasting has become more important as the solar industry has matured. Today, says Suri, PV is often combined with storage systems such as batteries.
The owners of these hybrid plants need to work out not only when they might be able to make the most of the solar resource but also when it might make sense to send electricity to the grid or store it in batteries. On top of this, different solar companies have different ways of operating, which means it is hard to offer a one-size-fits-all forecasting service. Hence, Solargis is increasing the proportion of software solutions and consultancy services it offers, compared to pure data.
"You need much more sophisticated tools and data analytics in order to prepare projects to meet the needs of the offtaker," Suri says.
This is leading Solargis to develop new energy simulation applications that can be used to improve solar plant design. "The same family of tools can help you monitor performance of the project and sell into energy markets," says Suri.
Improved forecasting tools
He sees standardised forecasting software being incorporated directly into data acquisition and monitoring systems so that solar plants can respond automatically to changes in weather and climate. Longer term, a challenge for solar plant owners and operators is that historical weather patterns may become less and less relevant because of climate change.
Suri says that factors such as increased cloud cover are unlikely to have a significant impact on production, maybe reducing output by just a few percent at the most. The big risk from climate change, he says, is of severe weather events, such as high winds or flash floods, which could wreck a plant. "Today, hail could be of a size which could completely destroy PV modules," he says.
Such impacts are of growing concern as solar power extends to new markets and environments that could be more susceptible to extreme weather. One trend in the market is for floating PV arrays, which could be adversely affected by typhoons, says Suri. This could increase project risks, although at the same time the distributed nature of solar projects could make them more resistant to climate impacts than traditional power plants.
What is certain is that project developers and operators will continue to need accurate forecasting data for the foreseeable future.

Subscribe to Our Newsletter
Receive our monthly newsletter by email