The UK biogas market: upbeat despite missed Net Zero opportunities by the UK government
By Jon Hughes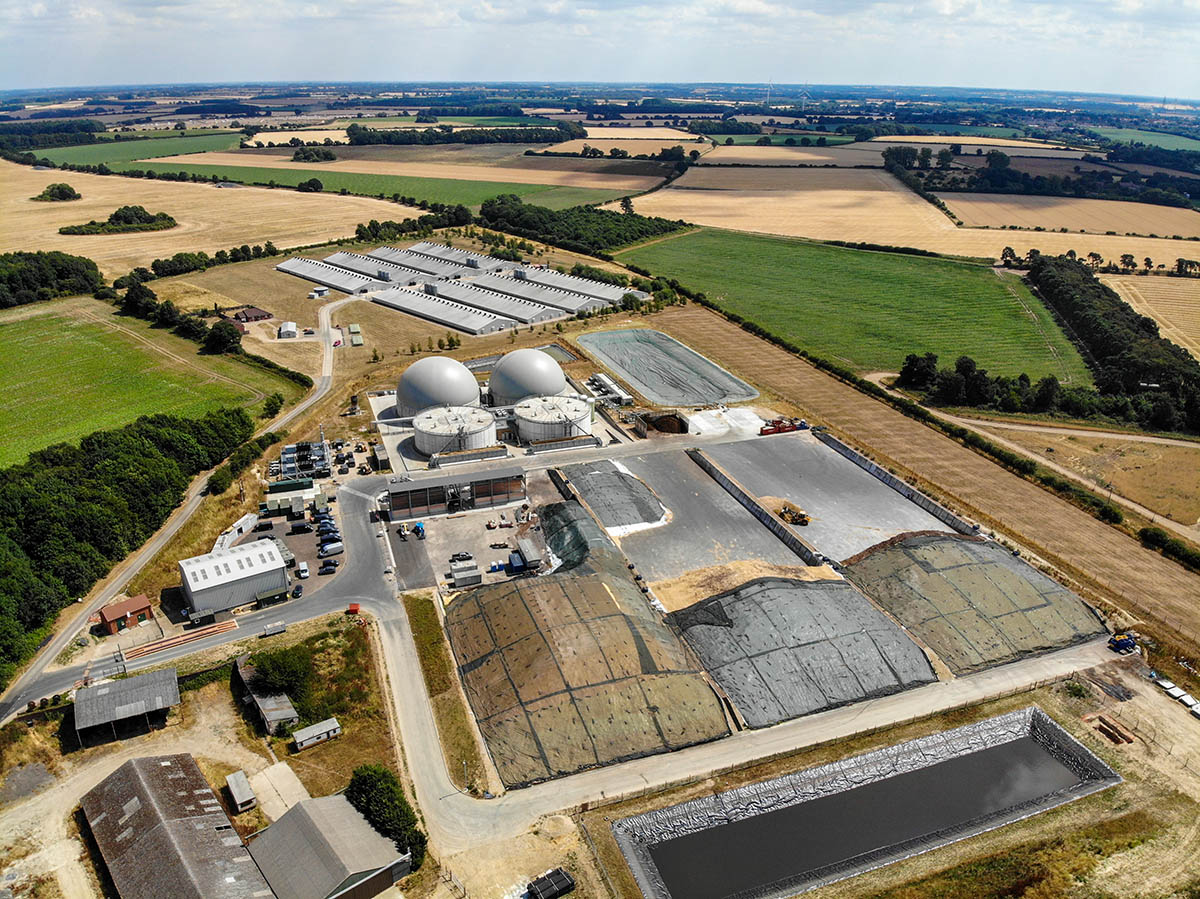 Jon Hughes, head of communications, Anaerobic Digestion and Bioresources Association looks at the UK biogas market in the wake of the COP26 and the UK gas crisis.
The message from COP26 is clear: We are at a point of no return in the climate emergency. We must act urgently. Specifically, we must cut methane emissions substantially by 2030. As countries set Net Zero targets and sign up to the Global Methane Pledge, the message from the Anaerobic Digestion and Bioresources Association (ADBA) is also clear: "there's no Net Zero without biogas".
Moreover, the UK's gas crisis has revealed our energy network's vulnerability to international supply. Recycling organic wastes into biomethane, a direct substitute for fossil natural gas, is a win-win option, both decarbonising our gas sector and improving energy security.
There are currently 686 anaerobic digestion (AD) plants operating in the UK, with a combined biogas capacity of 2,721 megawatts. By avoiding methane emissions from waste and producing green gas and biofertiliser, the sector currently cuts the UK's annual GHG emissions by one per cent. This could rise to six per cent by 2030, should all organic wastes be captured and treated through AD.
As the country wakes up to the potential of biogas, the industry is moving from strength to strength. The UK Department for Business, Energy and Industrial Strategy will soon launch the Green Gas Support Scheme (GGSS). Forecast to bring up to 150 million pounds per year to new AD plants, the scheme is designed to boost biomethane injection to the gas grid. It aims to support the development of approximately 45 new plants, producing over an additional 2.7 terrawatt-hour per year for heat.
Meanwhile, the biomethane-to-transport sector is booming. A growing number of companies and municipalities are switching to biomethane-fuelled vehicles, from HGVs to buses, benefitting from cost savings and emissions reductions. Disappointingly, the Department for Transport (DfT) overlooked this success story in its recent Transport Decarbonisation Plan, instead focusing on a transition to road vehicles with zero tailpipe emission – i.e. electricity and hydrogen. Neither of these technologies are ready to use for heavy vehicles, where countless practical and commercial barriers prevent their immediate use.
Conversely, the biomethane industry could fuel 97 per cent of the UK's HGV fleet by 2030, cutting emissions by over 24 metric tonnes of carbon dioxide equivalent. While biomethane HGVs emit CO2 from the tailpipe, the fuel may be considered carbon neutral, or even carbon negative when avoided methane emissions are accounted for (all carbon in biomethane originates from the atmosphere – CO2 is absorbed by plants via photosynthesis, organic feedstocks are converted to biomethane via AD, and this biogenic CO2 is released when combusted inside an engine). Another carbon-intensive sector where biogas can play a major part in reducing GHG emissions is agriculture.
While the Government's Environmental Land Management Scheme (in development) appears to prioritise land restoration over decarbonisation, policy seeks to increase the spreading of carbon-rich organic fertilisers, such as digestate, to improve soil health and productivity.
Next, the Government must reduce methane emissions from livestock waste. With over 90 million tonnes of manure collected on-farm each year, policy must ensure these wastes are sustainably managed. By capturing these methane emissions, AD can help deliver 20 per cent of the UK's contribution to the Global Methane Pledge – which the UK government signed up to at COP26.
AD is the key to delivering on the EU-US-led Global Methane Pledge across farming, food waste and wastewater treatment.
It is the cornerstone of common-sense action plans on methane from both the US Environmental Protection Agency and the EU and flagged as a readily available low-cost solution by the UN. Post COP26 and ahead of the Government's Biomass Strategy, we hope UK policy makers will recognise the more comprehensive role biogas can play in delivering Net Zero across multiple sectors.
ADBA The Anaerobic Digestion and Bioresources Association (ADBA) was established in September 2009 to represent the UK anaerobic digestion (AD) and bioresources industry and facilitate the industry's growth. Today, the organisation represents over 300 organisations, spanning AD operators, equipment suppliers, finance specialists, farmers, academics, waste management companies, gas distribution networks and more specialisms. Web: adbioresources.org
Subscribe to Our Newsletter
Receive our monthly newsletter by email