Tomorrow University: Educating the changemakers of tomorrow
BY SIGNE HANSEN | PHOTOS: TOMORROW UNIVERSITY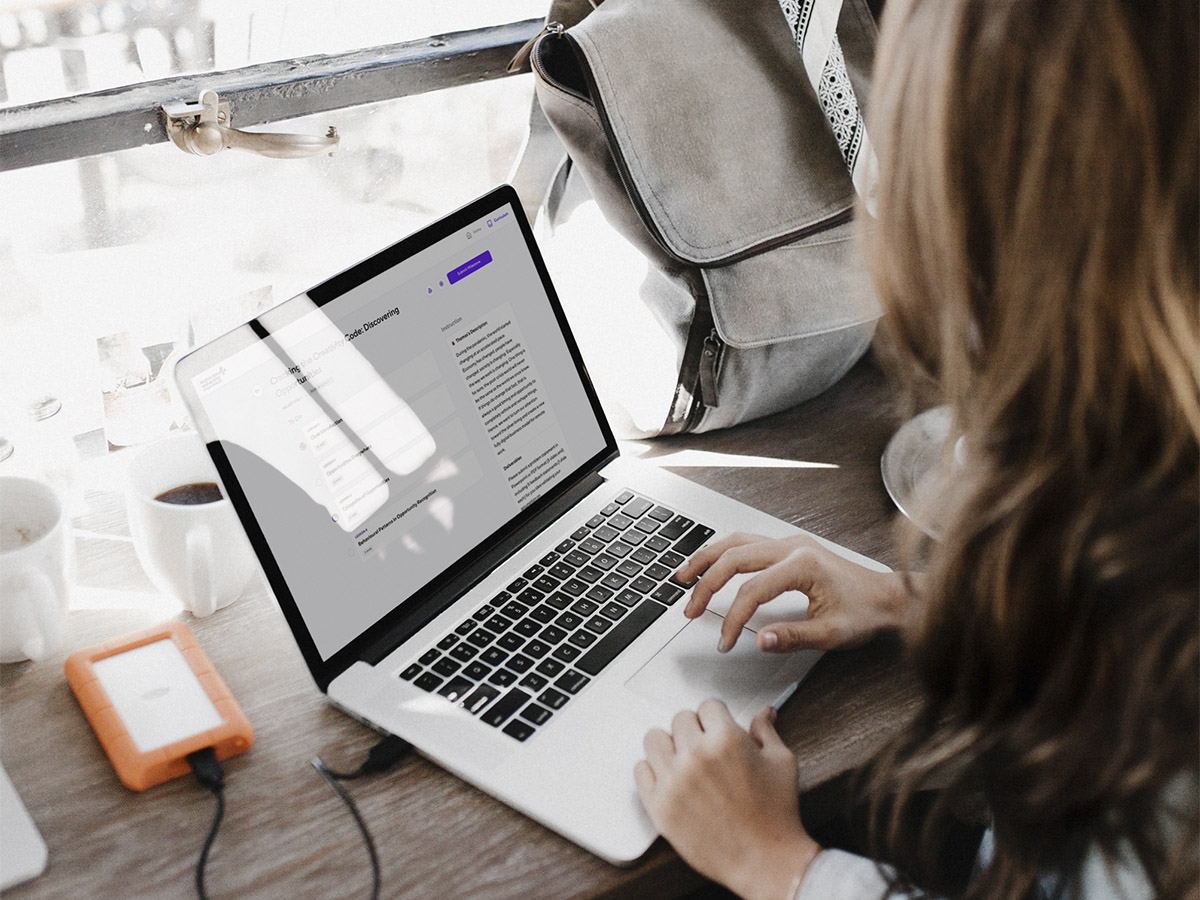 While the pandemic accelerated the speed by which many universities are bringing knowledge online, Tomorrow University of Applied Sciences* is taking things one step further. Focused on educating the changemakers of tomorrow, the remote-first university is bringing not just knowledge but learning online. Co-founder and Co-CEO Dr. Thomas Funke tells Discover CleanTech why he believes this approach may help accelerate the green transformation.
When founding Tomorrow University of Applied Sciences* in 2020, Funke and his co-founder and CEO Christian Rebernik, wanted to provide two things – what was missing and needed on the educational market and what was wanted by potential students. This led to the decision to focus not just on entrepreneurial and technological subjects such as business administration, software development and artificial intelligence, but also on the topic of sustainability. "The biggest need we see is in the topic of sustainability in general. At universities, we are used to teaching entrepreneurship and building businesses, but what is missing is a focus on the impact of the business, not just in terms of financial health, but its impact on the planet, its stakeholders and society at large," says Funke. "It is about responsible entrepreneurship, about the context that your business operates in. People have been talking about that for years and there's become a huge need to educate for green competencies, for people not just driving change but driving change for the better."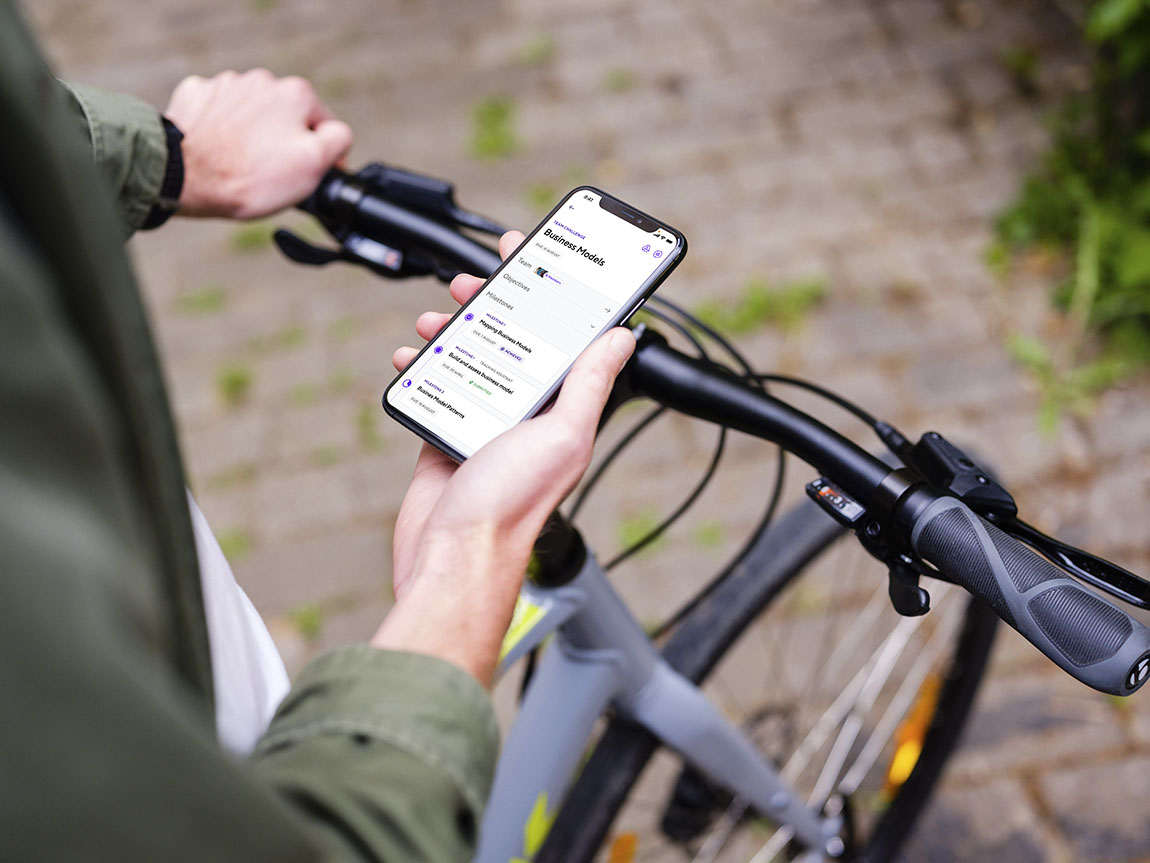 With four degree programmes  (three bachelors and one masters), and a number of open challenges and certificate programmes, Tomorrow University of Applied Sciences* received its first batches of change-eager students from all over the world last year: 50 joining the degree programmes and 150 the open challenges. From next year on, the university is planning on accepting 200 students across its four degree programmes  (with four annual uptakes), but long-term, the ambition is even bigger. "The wild idea is to have one million learners in 2030," says Funke, and specifies: "Not only students in degree programmes, but also people taking part in our open challenges."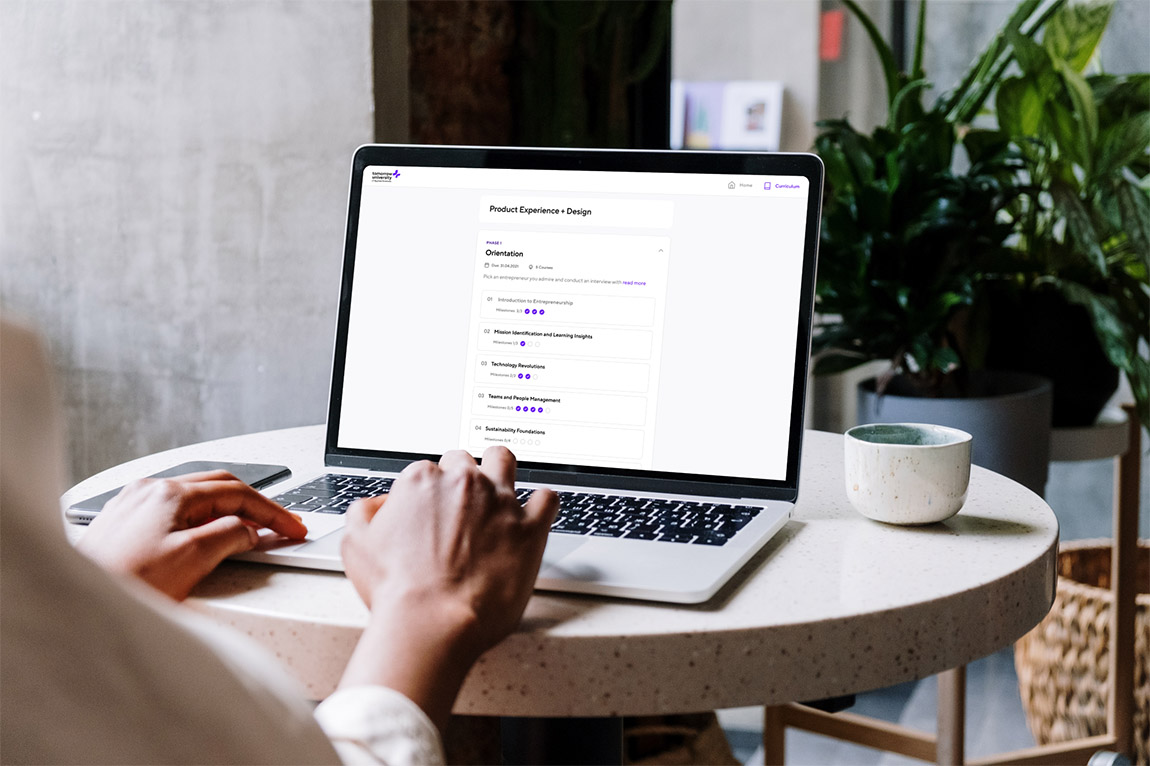 Students need to face challenges
When things have been developing at lightning speed for Tomorrow University of Applied Sciences*, it has not just been a result of the increased focus on online education during and after the pandemic, but also of the university's unique problem-solving approach to learning. "If you look at the technology that has been used [in education] during the past ten years, it has mainly been directed at solving an excess, at making knowledge available and digitalising the traditional way we teach by bringing lectures online," explains Funke. "It's no longer necessary to go to university to listen to a lecture, which is why we need to take things one step further – knowledge is just one part of education, something that can be consumed, but learning happens when you're out of your comfort zone, and with our technology we put the challenge at the centre of everything. Students get to start something that they cannot do on their own, they will need the help of their mentors as well as the relevant knowledge."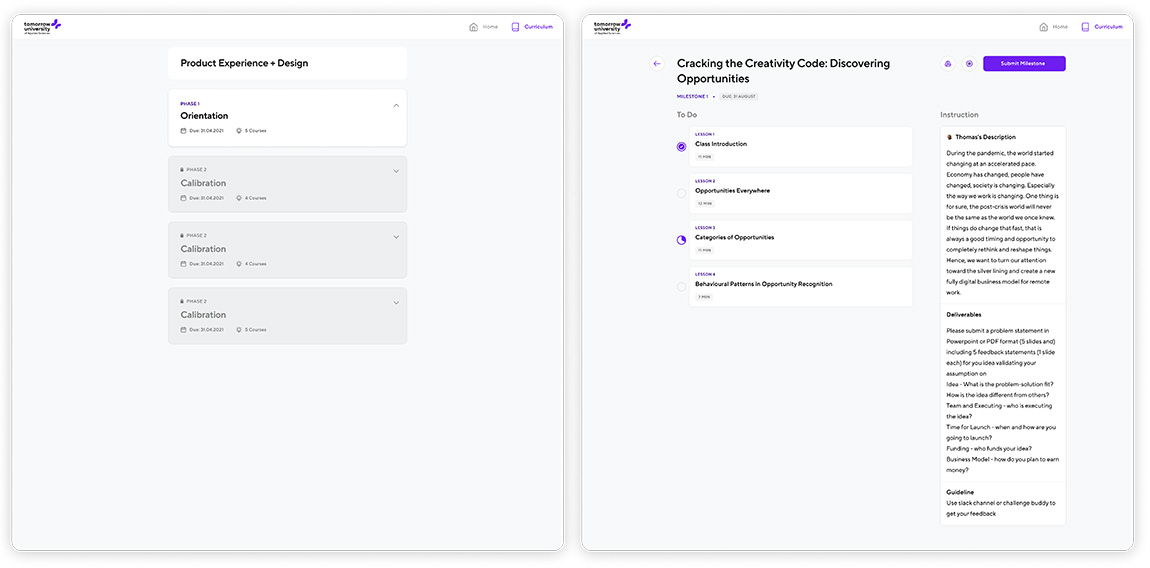 On top of learning from the experienced entrepreneurs that act as mentors on all courses, students are enabled to build meaningful relationships with their peers from all over the world. Despite the online format, the courses offer a strong focus on cohort learning. Students will stay connected through regular live sessions and course discussions. Besides this, to progress through the challenges of the courses, participants will be required to collaborate and give and receive feedback at all steps. "The challenges are designed so you need to share – it's a core part of learning," stresses Funke. "We make sure that you cannot progress without checking in with others and getting and giving feedback."
To foster the feeling of being part of a global cohort, students do not participate in courses through traditional video calls, but through a virtual campus created with award-winning technology.
Virtual learning – real world challenges
Even though the online campus and tailored app create a unique learning experience, the success and speed by which Tomorrow University of Applied Sciences* has gotten off the ground has also been helped by timing and luck, says Funke. "We've been fast, of course we could praise ourselves for that, but with this kind of venture, you also need the right moment and a bit of luck. For instance, with our partner university [WU Executive Academy]. They said – we need precisely that; our core students are not happy with what we are offering in terms of online education. The ministry said something similar – we need offers that provide a modern learning experience and use tech for that. So, the market situation really made us fast."
The market demand has also been reflected in the interest from students which did not, as the founders had feared, decline once the pandemic had been less present. "It's interesting – students want to come back to campus but not to the lecture hall, and with our learning model the world is your campus," says Funke.
While the 38-year-old has over 15 years of experience in the educational sector, both founders of Tomorrow University of Applied Sciences* have started several companies and have a strong awareness of the competencies needed to make it in the world of tech and entrepreneurship. This means that while some of the six core competencies the university focuses on are, of course, shared with traditional universities – and Funke stresses that what Tomorrow University of Applied Sciences* is doing is not replacing but complementing the existing offers – the focus of the courses is strictly on competencies that can be applied in the real world. These include cognitive efficiency, technology literacy (because, as Funke says: "tech needs to be not just understood, but built"), self-empowerment through the awareness of what you can do and cannot do, entrepreneurial thinking, sustainability, and social intelligence. "The six competencies are broken down to 75 smaller competencies – it is what everybody studies with us and what is needed in the 21st century," stresses Funke.
Tomorrow University of Applied Sciences* wants to make the world a better place
Through the different courses, students pick from a variety of challenges inspired by scenarios from the real world and created in partnership with the university's three founding partners: Share, Tier, and Wandelbots. However, students bring their own ideas with them as well. Seeking to develop concepts that will e.g. replace plastics, reduce the emissions of the coffee industry, or create a fully sustainable airline, the 50 students currently enrolled in degree programmes are already using the virtual university as a springboard for change in the real world, and that is exactly what the founders are hoping for.
"One pattern [for students at Tomorrow University of Applied Sciences*] is that they are interested in driving change. They really want to make change happen, to be a changemaker. That means they don't just want to understand the concept of sustainability, but to learn the tools, the mechanisms and the methodology to make change happen. So if you, for example, want to join a corporate setting, you would not just be the corporate sustainability manager that writes the report, but the one that drives change and informs the organisation towards being more sustainable. If it is entrepreneurship, then it is about being the person who starts the business, not just about the concept of an entrepreneur," stresses Funke, and rounds off: "That's what they all want, and the shared ambition is – maybe it sounds a bit cheesy – but they want to make the world a little better."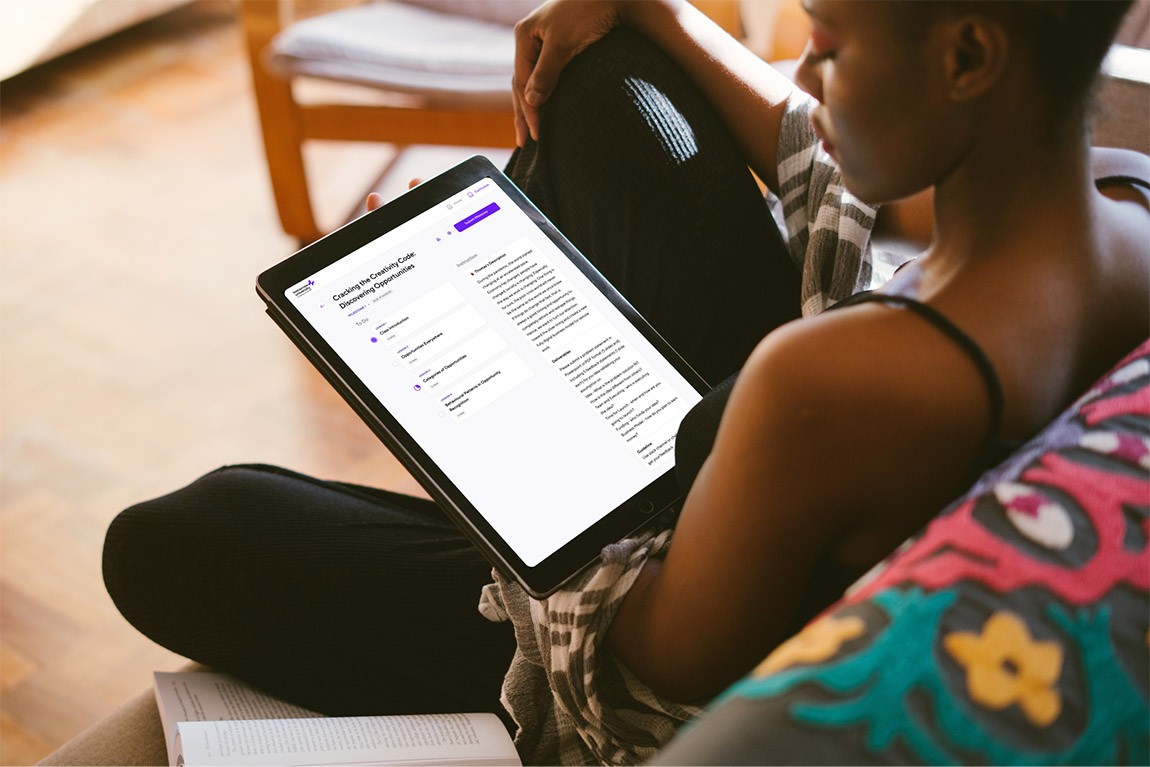 Tomorrow University of Applied Sciences* in short:
Tomorrow University of Applied Sciences* is the first European start-up to launch a world-leading university focused on educating future generations to create solutions for a more sustainable society. The university offers three Bachelor's Degree programmes (accreditation pending) and a fully-accredited Professional Master Degree in Sustainability, Entrepreneurship, and Technology (SET). In February 2022, the university's technology was awarded with a nomination among the Top 20 at the GSV Cup — the world's largest pitch competition for EdTech startups at the 13th Annual ASU+GSV Summit. The University is founded by CEO, Christian Rebernik and Co-CEO, Dr. Thomas Funke, and partners with Wandelbots, Share, and Tier Mobility. The university has four yearly uptakes and is planning to launch more degree programmes in the coming years.
Tomorrow University of Applied Sciences* has five learning principles:
Mission-driven
The programme and curriculum are designed to change with the times. This means students pick from a variety of challenges inspired by scenarios from the real world.
Flexible
All of the university's programmes are fully-remote and while the expectation to master subject areas is constant, the timeline in which to achieve them is flexible. Students move through challenges rather than traditional courses and build competencies in real-time to consider the needs of everyone's individual learning process.
Personalised
The university's technology guides students through the programme, adapts to individual needs, and gives feedback from the start to the finish. Each student's goals and their understanding of core competencies are individually adapted on the app, creating a unique learning experience for everybody. Students will see a visual record of their learning progress throughout their studies, making it easy to stay focused on desired outcomes.
Self-empowered
Rather than failing a subject or challenge, students are given the opportunity to demonstrate their knowledge until mastery. They can submit their work until reviewers and experts believe they fully grasp the chosen concept.
Social
The virtual campus enables learners to build meaningful relationships and enjoy engaging, as well as obtain effective remote-first learning experiences. Together with their cohort, mentors, and the vast global community, they will stay connected and engaged through regular live sessions, course discussions, and events. The challenge-based learning method promotes collaboration and 360° feedback from all participants, peers to mentors, and vice versa, at all times.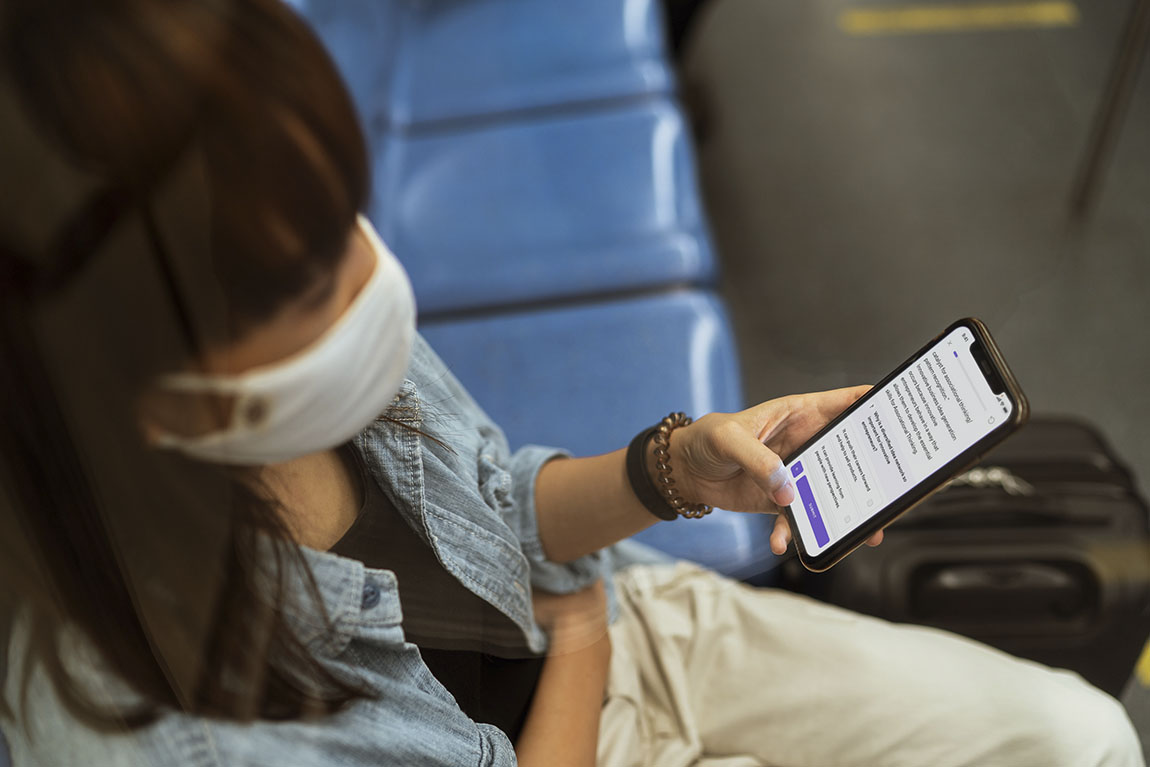 Degree Programmes offered by Tomorrow University of Applied Sciences* Professional Master in Sustainability, Entrepreneurship, and Technology Bachelor of Art in Responsible Entrepreneurship Bachelor of Arts in Sustainable Product Management Bachelor of Science in Artificial Intelligence & Sustainable Technologies For more information visit: www.tomorrow.university *Tomorrow University of Applied Sciences is in the process of accreditation
Subscribe to Our Newsletter
Receive our monthly newsletter by email