Transforming tourism on land
BY RANDY DURBAND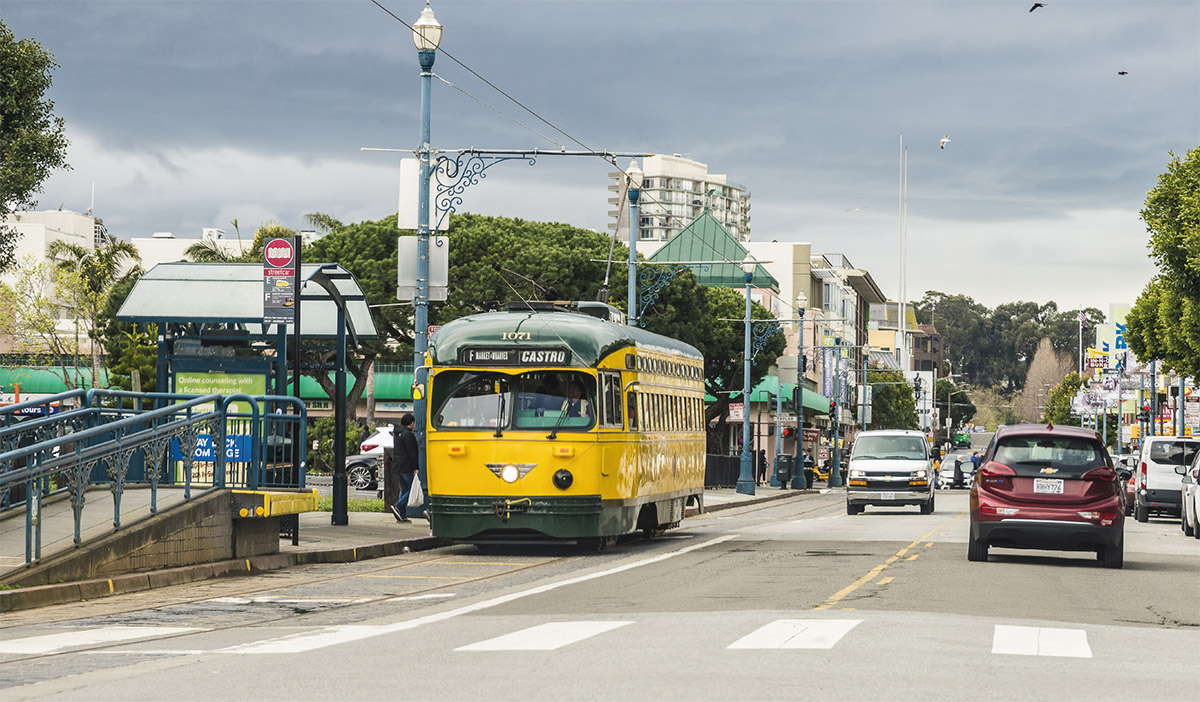 We can, should, and must move faster on land – Randy Durband, chief executive officer of the Global Sustainable Tourism Council (GSTC), writes on how the land components of the global tourism sector could and should drastically reduce emissions:
Travel and tourism is believed to provide something on the order of 8 per cent of global greenhouse gas emissions (GHG). That's lower than its 10.4 per cent contribution to global GDP, but higher than it should be because all sectors need to reach net zero as soon as possible.  Tourism faces urgency also for business reasons, because its GHG contribution is more visible than other forms. That's the case especially for aviation because everyone flies and thinks about those carbon emissions.
Aviation is looking hard at Sustainable Aviation Fuel (SAF) and continually strives for enhanced aircraft design to reduce their carbon footprint, but the sector is years away from major reductions. Cruise Lines are moving positively towards GHG reductions, so there is progress on the water.
Land components, however, can and should be much cleaner, much faster. We have the technology and proven practices needed to wipe out GHG for all tourism activities on land immediately.  We just need the will. What do I mean?
Land transport can move faster to clean energy vehicles. Imagine if an entire destination installed EV charging stations everywhere visitors go with their rental cars, and mandate a three-year transition to EVs by the car providers. That's doable because they turn over their fleets quickly anyway, and a non-competitive mandate would be fair in that all players share the cost structure. Tax incentives for commercial buses, vans, etc. that serve visitors for conversion to clean energy vehicles, would not be difficult or painful. Rail infrastructure is important because much of tourism's short haul and medium haul can utilise that cleaner – and more enjoyable – mode of transport.
Hotels have the ability to greatly reduce their energy costs with more rapid application of affordable technologies and practices to reduce air conditioning and heating costs and emissions. Cost is no longer a major barrier; lack of will and lack of understanding is a much larger barrier. Another barrier is the franchise model for major hotel chains; the brand centre can ask for more sustainable properties, but it's up to the hotel investors, owners, and management companies to actually do it.  Plastics reduction in hotels is easier and cheaper than most owners know; it's actually now cheaper to operate an in-house glass water bottle sterilization and refill system than to buy all those harmful single-use plastic bottles.
Food and beverage is a neglected topic in the battle against GHG. Food waste is an enormous GHG contributor: carbon is emitted in food production, in food distribution from the farm to the table, and when food waste enters landfills instead of being composted it generates harmful methane.
So we can, should, and must move faster on land. Travellers should demand it, and owners and operators should wake up to the imperatives and opportunities. They can save money and increase guest satisfaction by noting that a 2021 booking.com survey of global travellers indicated that 53 per cent of them are annoyed when they cannot recycle while travelling. Traveller annoyance will grow, costs are going down – yet owners/operators are moving slowly. They need to rapidly increase the pace of conversion to clean energy transport vehicles and modalities.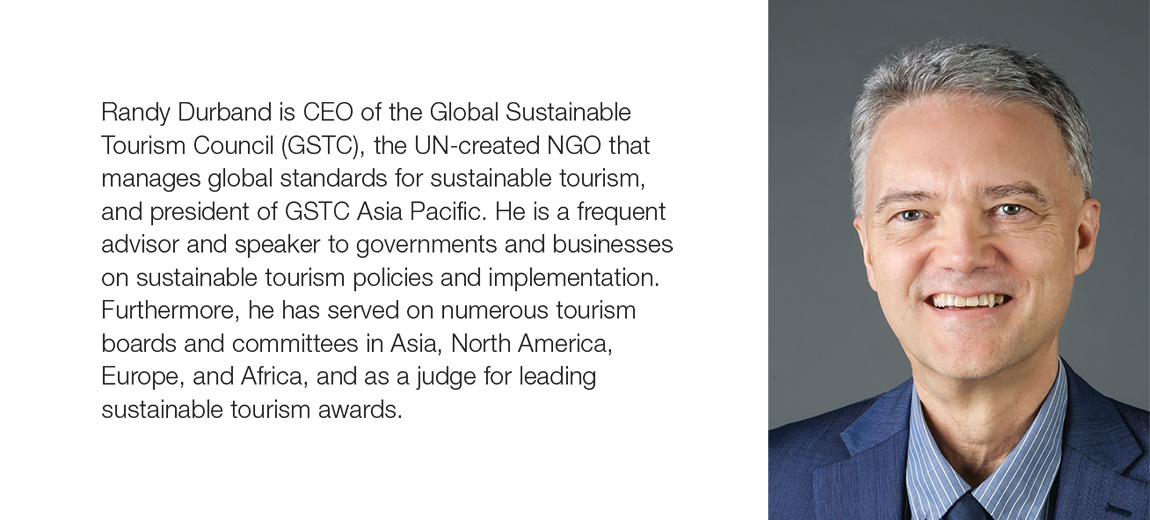 Subscribe to Our Newsletter
Receive our monthly newsletter by email