UK government sets sights on a greener shipping industry
By Jason Deign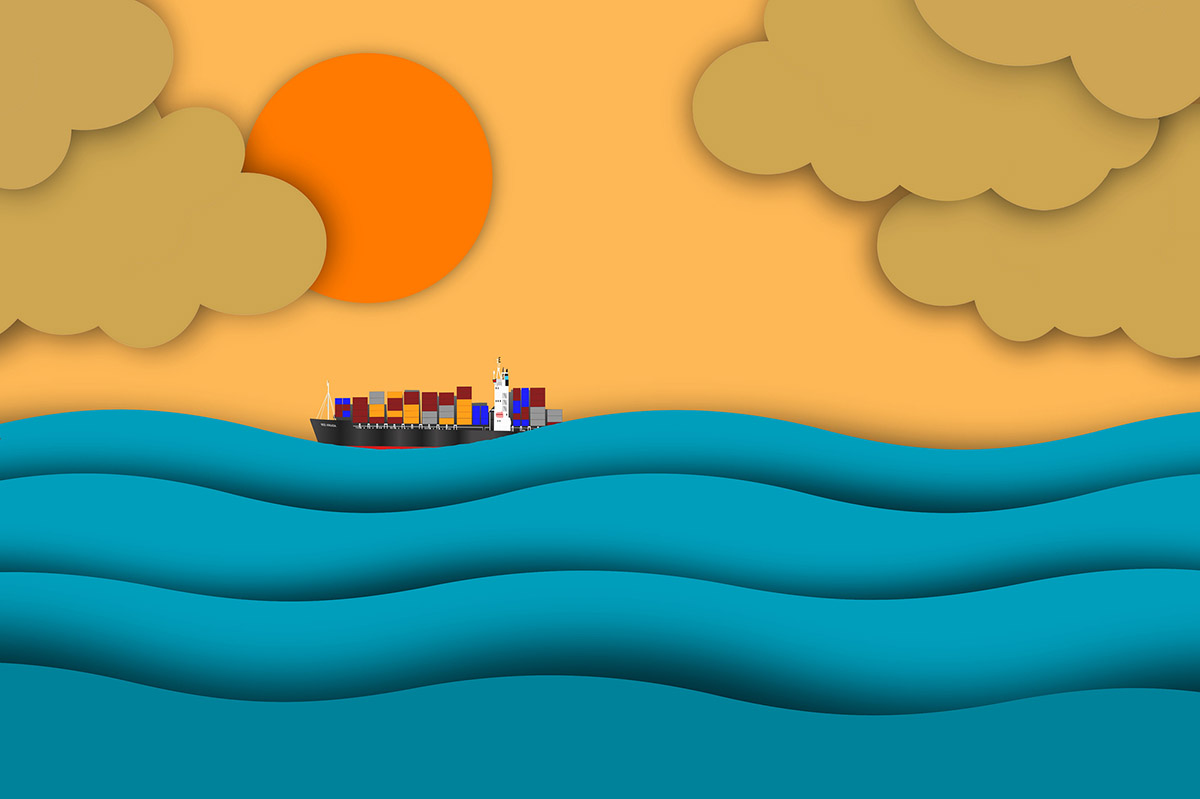 The UK government has launched an ambitious plan to take shipping back in time by hundreds of years—but only in terms of emissions.
A new unit within the Department for Transport (DfT), called the UK Shipping Office for Reducing Emissions (UK SHORE), is looking to award £206 million in funding towards research into clean maritime technologies.
The move is the first time the UK government has created an office purely dedicated to greening the maritime industry and is the single biggest investment in green shipping in the past hundred years, the DfT said.
Its aim is to improve the sustainability of the shipping sector and create skilled jobs across the UK. "I want UK SHORE to take the industry back to the future," said UK Transport Secretary Grant Shapps in a press note.
"The age of the sail was the first green maritime age; new technology will bring us to a second green age."
Turning the tide for green shipping could create "thousands of new jobs," he added, "from masterful shipbuilding to the high-tech sailors of tomorrow."
UK SHORE builds on the success of a Clean Maritime Demonstration Competition launched in 2021. The government unit will manage the competition from now on and will work in partnership with industry to design and build greener vessels, from tankers to leisure boats.
Part of its remit will be to help the shipping industry transition to low-carbon propulsion systems such as those based on batteries and green hydrogen and ammonia.
Ammonia, batteries, ethane, hydrogen, iron powder, propane or liquified petroleum gas, methane or liquified natural gas (LNG), methanol, nuclear power and solid oxide fuel cells can all in theory be used to power the two-stroke, low-speed engines used in marine vessels.
And all have come under scrutiny as the International Maritime Organization looks to achieve a 70 per cent reduction in the sector's 2008 greenhouse gas emission levels by 2050, with plans to revise this target in 2023.
The shipping industry is focusing on LNG, methanol and ammonia as having the most potential for seafaring vessels. Engines for all three fuels are under development and fleet owners are making early bets on the technologies.
The French container shipping giant CMA CGM, for example, expects to have a fleet of 44 LNG-powered vessels by 2024. The LNG will come in the form of liquified biomethane from European organic waste.
"Guarantee-of-origin biomethane, coupled with CMA CGM's dual-fuel gas-power technology, can reduce well-to-wake greenhouse gas emissions by at least 67 per cent," said the company in a press release.
Moves such as this demonstrate the shipping industry's willingness to get on board efforts to reduce carbon emissions and operate in a more sustainable way. The UK SHORE announcement shows Britain is keen to help the industry chart this course.
"We've always been an island of maritime pioneers, and this investment will ensure this will long continue, by helping the UK develop its role as a global centre for maritime decarbonisation," said Ben Murray, CEO of Maritime UK, an industry body.
"The establishment of UK SHORE and extension of the Clean Maritime Demonstration Competition can enable us to create the innovative green solutions at home and, in turn, export these across the world."
Subscribe to Our Newsletter
Receive our monthly newsletter by email