USA's Gulf Coast gears up for low-carbon fuel production
By Jason Deign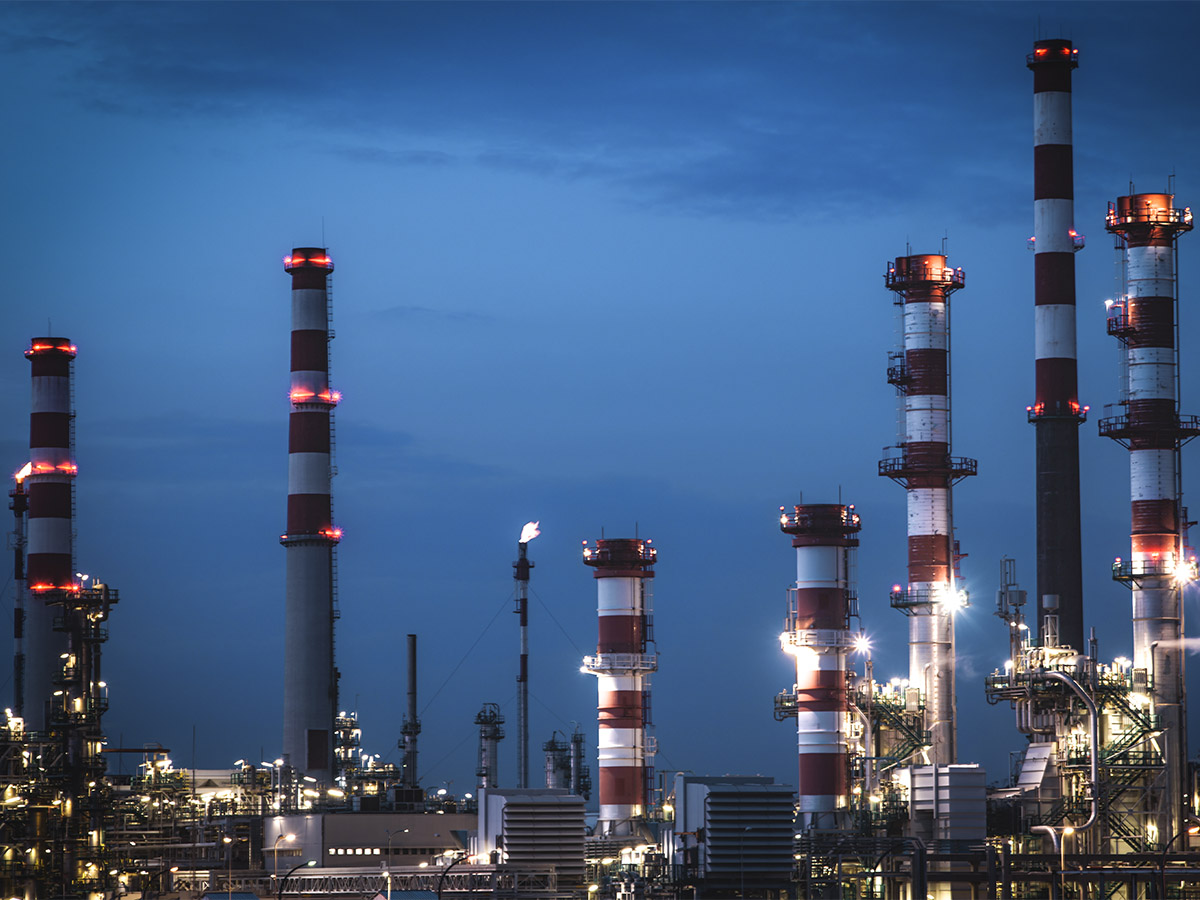 Petrochemical interests in the USA's Gulf Coast are eying the delivery of low-carbon hydrogen and ammonia supplies while rushing to build new gas refining capacity. Oil companies such as Exxon are investing in carbon capture and storage systems that could remove the emissions from hydrogen and ammonia production and make so-called 'blue' versions of the gases.
Exxon has already sealed a deal with a company called CF Industries Holdings to store the carbon produced in making hydrogen as a precursor of ammonia, according to Reuters. The oil firm has promised to put away two million tonnes of carbon dioxide a year from a facility in Louisiana. Separately, industrial giants Air Liquide, LyondellBasell, and Uniper are teaming up with oil major Chevron to evaluate the development of a hydrogen and ammonia production facility along the Gulf Coast.
The facility could support industrial decarbonisation and mobility applications in the region and expand clean ammonia exports, helping to increase the supply of lower-carbon power internationally, says Chevron in a press release. Oil companies in the USA are eying opportunities for low-carbon fuel production after the White House approved billions of dollars to create hydrogen hubs around country. In addition, an Inflation Reduction Act passed in August includes provision for a clean hydrogen production tax credit.
The credit is expected to deliver thirteen billion US dollars in value to the hydrogen industry over the coming ten years, Reuters says. Gulf Coast states are particularly keen to capture the low-carbon fuel opportunity given their dominance in fossil fuels, which has led the Financial Times to refer to the Houston Ship Channel in Texas as 'the global economy's petrol station.'
Switching to low-carbon fuels
The Gulf of Mexico is home to more than 200 oil refineries, chemical plants and fuel depots, says the paper. Local opposition groups have been vocal about plans to expand Gulf Coast refining capacity for the delivery of liquified natural gas exports, predominantly to Europe in the wake of the crisis in Ukraine.
"Louisiana, one of fifty US states, generates nearly half a percent of global emissions," says Dr Alex Kolker of the Louisiana Universities Marine Consortium. "That's about the same amount of greenhouse gas emissions as the Netherlands."
Rising demand for clean fuels such as blue hydrogen could help stem such emissions. There is also growing interest worldwide in producing 'green' hydrogen, which is completely carbon free as it is made by the electrolysis of water using renewable energy. In Panama, for example, a company called SGP BioEnergy is planning to add green hydrogen production to the world's largest biofuel refinery. The project at the Ciudad Dorada biorefinery should produce 180,000 barrels a day of biofuel and 405,000 tonnes of green hydrogen a year.
"It is the first time both advanced biofuels and green hydrogen will be produced together at this scale," says SGP BioEnergy's chief executive Randy Delbert Letang. "We will not only produce the fuel that will decarbonise transportation but do so in a way that is also decarbonising the manufacturing process itself."
Subscribe to Our Newsletter
Receive our monthly newsletter by email