Vestas – a cleantech veteran still at the top of its game
By Mike Scott | Images Courtesy of Vestas Wind Systems A/S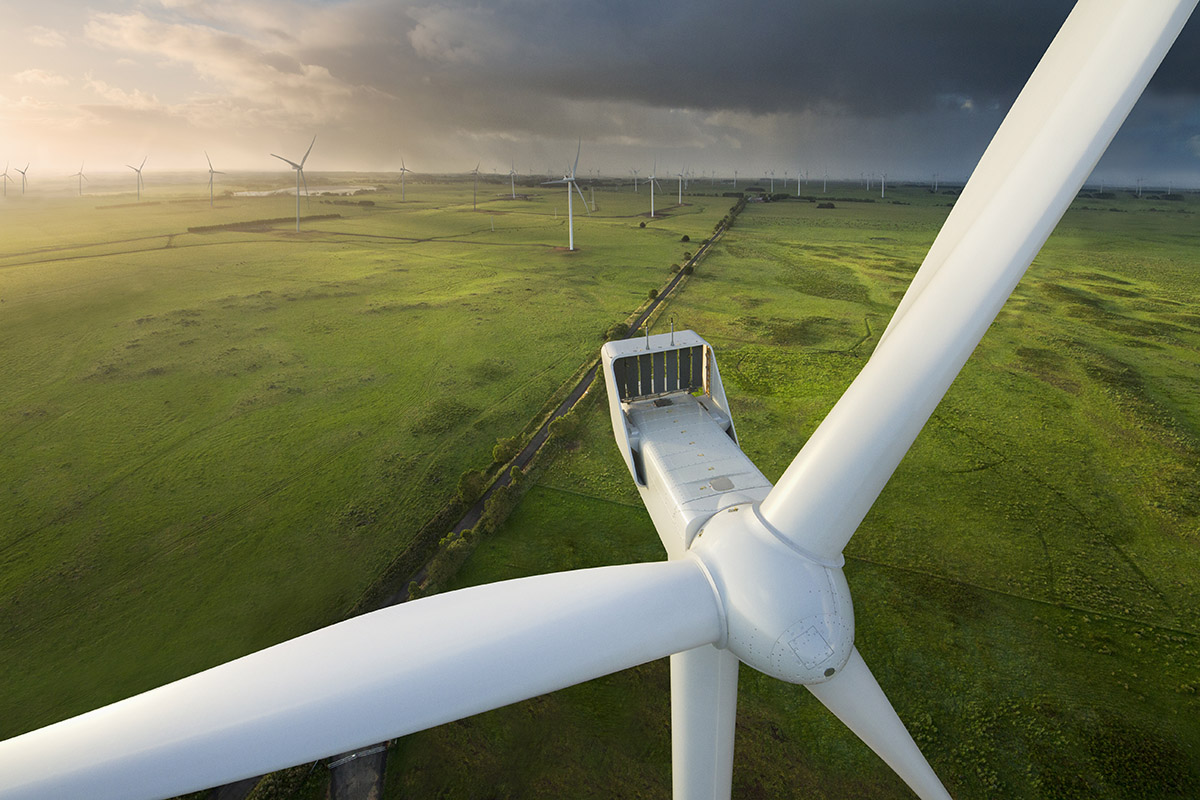 Named the most sustainable corporation in the world in 2022, the Danish wind turbine veteran, Vestas Wind Systems, is still at the top of its game. Mike Scott looks into the success of the company which has prevented more than 1.7 billion tonnes of carbon emissions over the past four decades.
Vestas Wind Systems, the Danish wind turbine manufacturer, has had a great start to 2022. In January, it was named the world's most sustainable corporation by Canadian magazine Corporate Knights, topping the publication's prestigious G100 ranking. And then in March, it was found to be the world's leading installer of turbines by two separate researchers, Bloomberg New Energy Finance and GlobalData.
According to BNEF, Vestas installed 15.2GW of capacity in 2021, 3.2GW more than its nearest competitor, China's Goldwind. In part, the company is riding a global trend for more renewable energy as the climate crisis drives a transition in the world's energy systems that will continue for many years to come.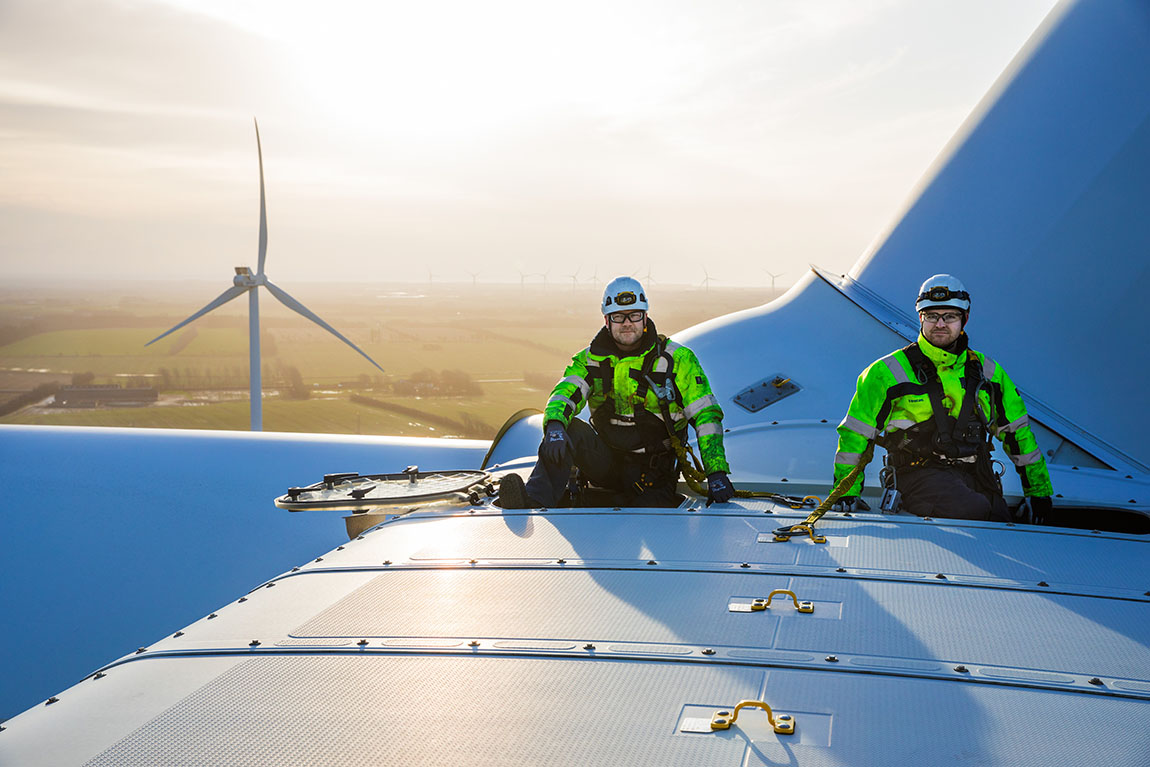 Isabelle Edwards, senior analyst at BloombergNEF said that "as governments worldwide set net-zero ambitions targeting wind build several multiples higher than today, the wind industry has proved it can deliver sustained growth."
Amit Sharma, practice head of power at GlobalData, which said the company took almost 19 per cent of the market in 2021, praised the company's strong product portfolio and added that "Vestas is diversifying its geographic footprint in offshore wind with new installations across the world, as well as significant growth in Europe and new markets in onshore wind."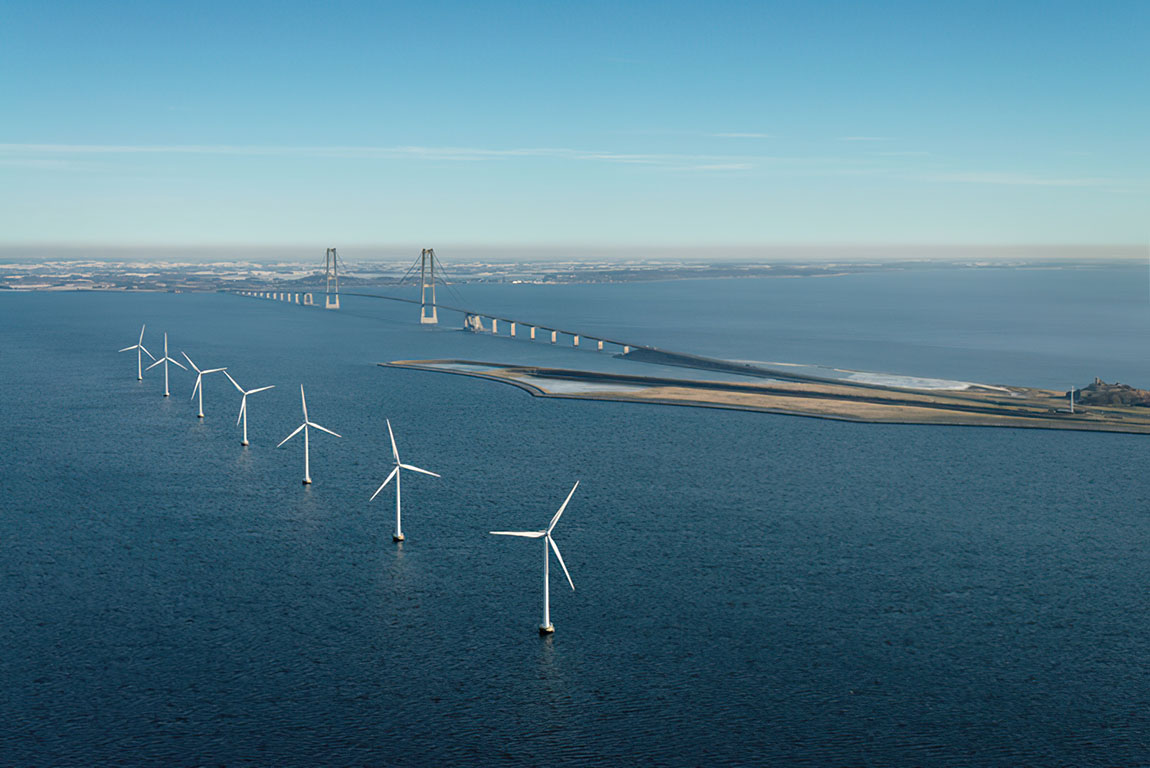 Sustainability in everything we do
For Vestas, the two accolades – on business and sustainability performance – are closely linked. "We have mobilised our entire organisation around several key sustainability activities," said CEO Henrik Andersen. The G100 award "is a testament to both our existing achievements, and our ongoing progress in ensuring sustainability in everything we do."
"Through our solutions, Vestas supports the global energy system with avoiding millions of tonnes of carbon emissions every year. Vestas has successfully helped our partners avoid more than 1.7 billion tonnes of carbon emissions over the past four decades," he added.
"We are rapidly moving towards a future where leading sustainability performers like Vestas will drive more viable returns than their global corporate peers. This will form a strong foundation towards achieving a carbon-neutral economy in line with global climate goals", said Toby Heaps, CEO of Corporate Knights.
Lisa Ekstrand, Vesta's head of sustainability, added that "sustainability has been part of our DNA since we started. Our products are well established as a key solution to the fight against climate change."
Key to the success has been a new 'holistic' sustainability strategy, launched in early 2020 under the title Sustainability in Everything We Do, which seeks to integrate sustainability across the entire value chain.
The strategy has four key strands to it – reducing the company's carbon footprint, increasing circularity, people and enabling the energy transition.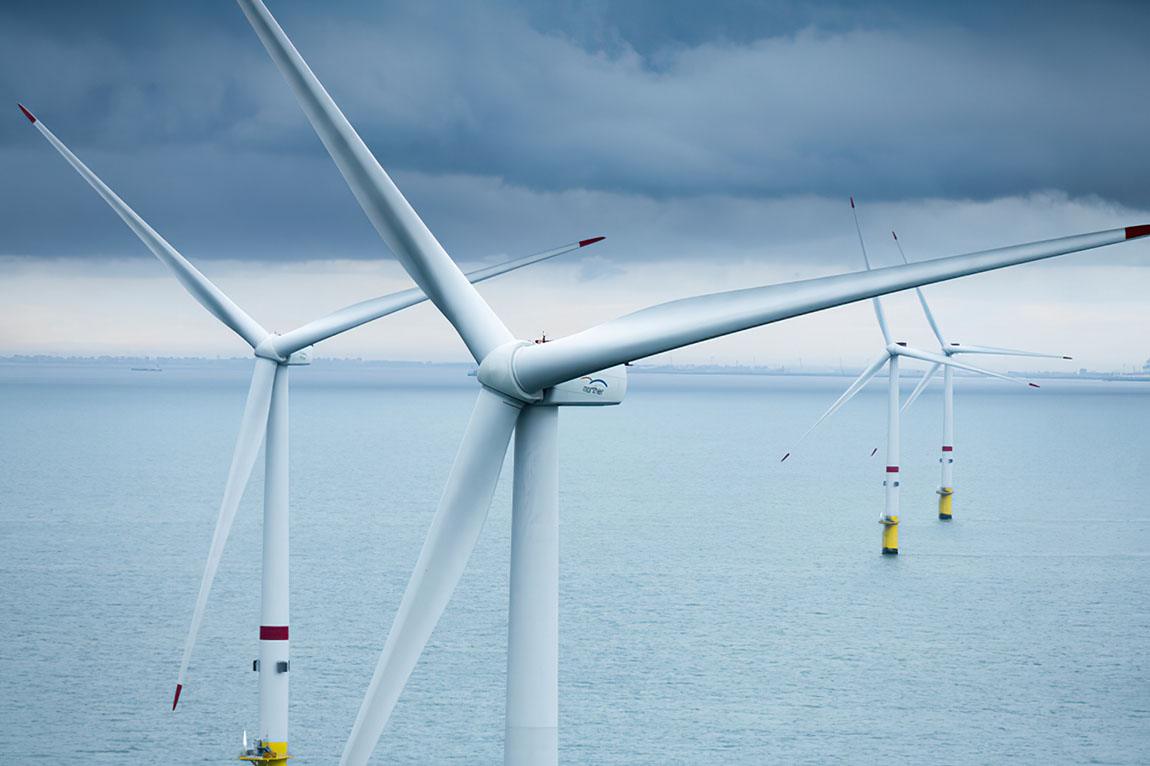 The race to decarbonise steel
To cut its carbon footprint, Vestas has committed to make its own operations carbon neutral by 2030 through internal actions – that is without using carbon offsets. The hotspots in these 'Scope 1' and 'Scope 2' emissions are focused on power, heat and transportation.
The company has a fleet of around 5,000 vans and by 2025, all new service vehicles will be either electric or use renewable fuels. And since last year, its entire electricity consumption has been from renewable sources.
"Now we are addressing our factories, some of which are heated using gas," Ekstrand explained. "We are phasing out gas heating and introducing electric heating or biomass boilers, whichever is the most suitable option for the particular location."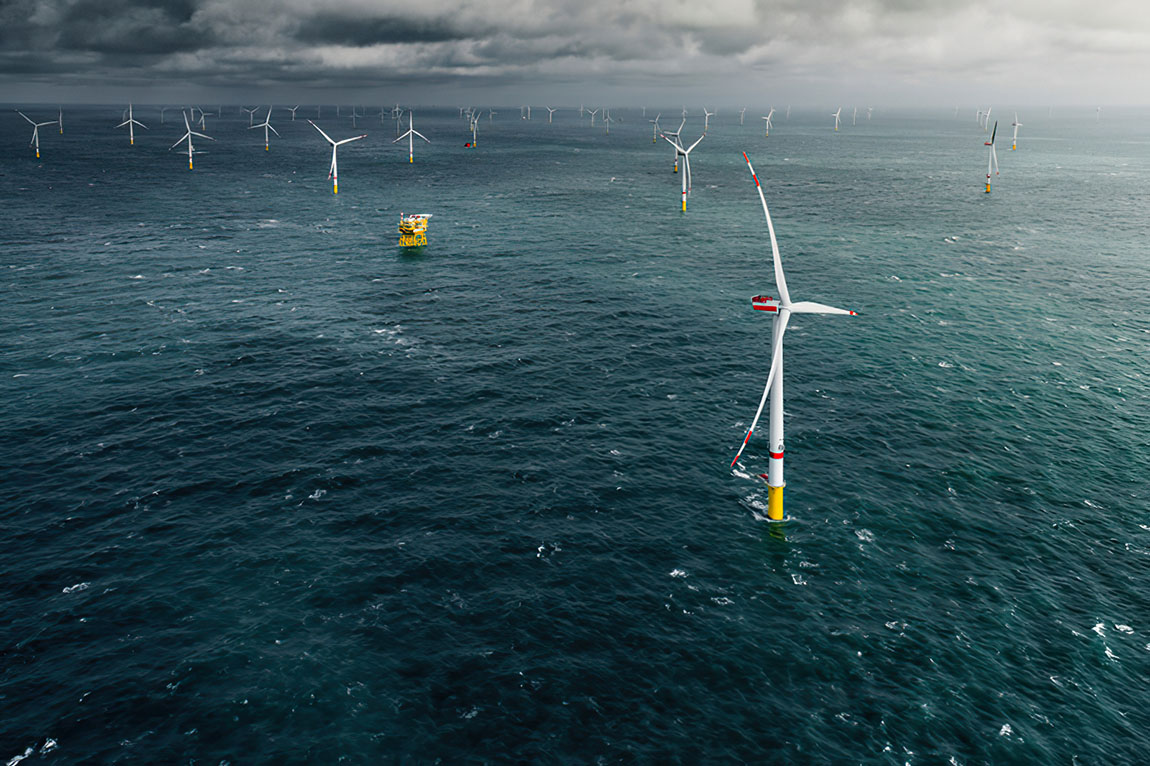 However, most of the company's emissions lie within the supply chain and Vestas has committed to reducing these 'Scope 3' emissions by at least 45 per cent by 2030. More than half of supply chain emissions come from the steel the company uses, primarily in its turbine towers.
Steel is very carbon-intensive to produce, in part because the carbon in the coal that is often used is necessary to the production process, rather than just there to provide heat. However, there are ways to produce lower carbon steel, either using electric arc furnaces (EAFs) powered by renewable energy or using green hydrogen (also produced using clean power) instead of coal.
"We are in discussion with suppliers about how we can work together to accelerate the decarbonisation of steel," Ekstrand said. "Many producers have decarbonisation targets, but they are too long-term. We need things to happen faster to meet our carbon reduction targets. Our products can be part of the solution by helping to create green hydrogen that can be provided to steel factories."
As well as talking to steel makers, the company is also carrying out a thorough mapping and investigation process to establish the key options for low-carbon steelmaking, and which players are best placed to help it meet its targets.
In part, this is driven by demand from customers. "We talk to our customers about how much they value this, when they would like to see green steel in our products and what they are willing to pay for that. Being frontrunners in this area is likely to come at a premium, but we see great interest from customers in buying lower-carbon products," she pointed out.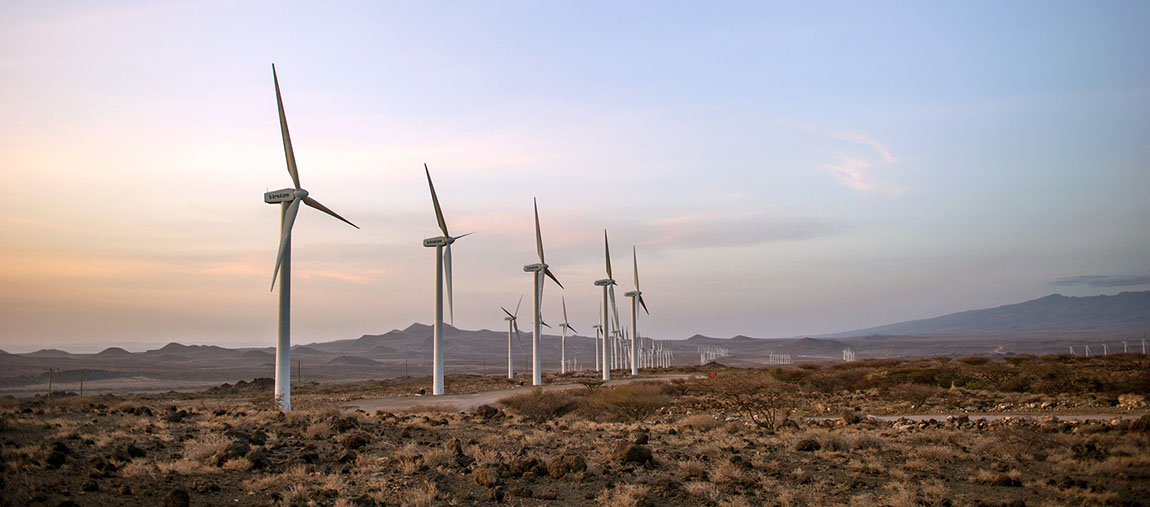 Zero-waste wind turbines
There is also more interest in more 'circular' products. Vestas has a 'circularity road map' and aims to be producing zero-waste wind turbines by 2040. About 85 to 90 per cent of a turbine is already recyclable with the remaining 10 to 15 per cent comprising the blades.
"Recycling blades is really challenging because of the amount of composite materials they contain. We have a number of projects looking at how to recycle them. One is looking at how to develop circular blades from the start," Ekstrand added.
The firm has a development project ongoing that will run for three years, examining how to separate the blades into their main component materials of carbon fibre and epoxy resin. "The aim is to process and recover the resin to make new blades. It would be quite significant because no-one else has managed to do it. It's quite an exciting project."
There are also ambitious targets to increase materials' efficiency and reduce the waste from manufacturing turbines. Much of this will come from the supply chain. "We have commitments from suppliers to reduce waste by 50 per cent by 2030," she said.
"We have both carbon reduction and circularity ambitions to address the entire value chain. That is at the core of our sustainability strategy.
"We have 50 key strategic suppliers that represent about 50 per cent of our spending. We have pretty detailed expectations including that they set their own carbon reduction targets and report on their emissions and waste. We also have a specific waste reduction expectation."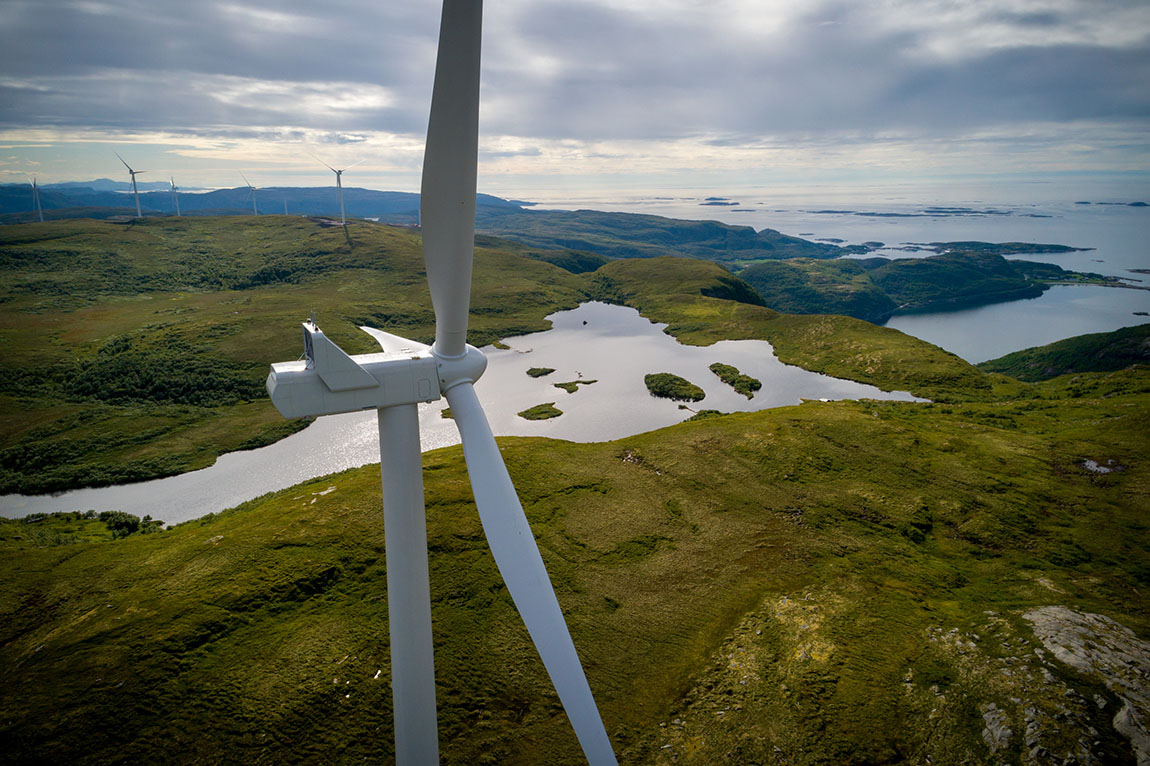 Electrifying heat and transport
When it comes to the energy transition, Vestas is taking an active role in the push for more electrification, particularly in sectors other than the provision of electricity. "If the world is to meet its 1.5C target, we need to electrify beyond the power sector, particularly in transport and heat.
We are ramping up our efforts in 'power to X' to be a part of that. Turbines are our core business, but we are always interested in the question of how they can help other sectors to decarbonise," Ekstrand says. "There is a lot more demand for lower-carbon products and for more waste reduction and circularity. That is one reason we have focused on this."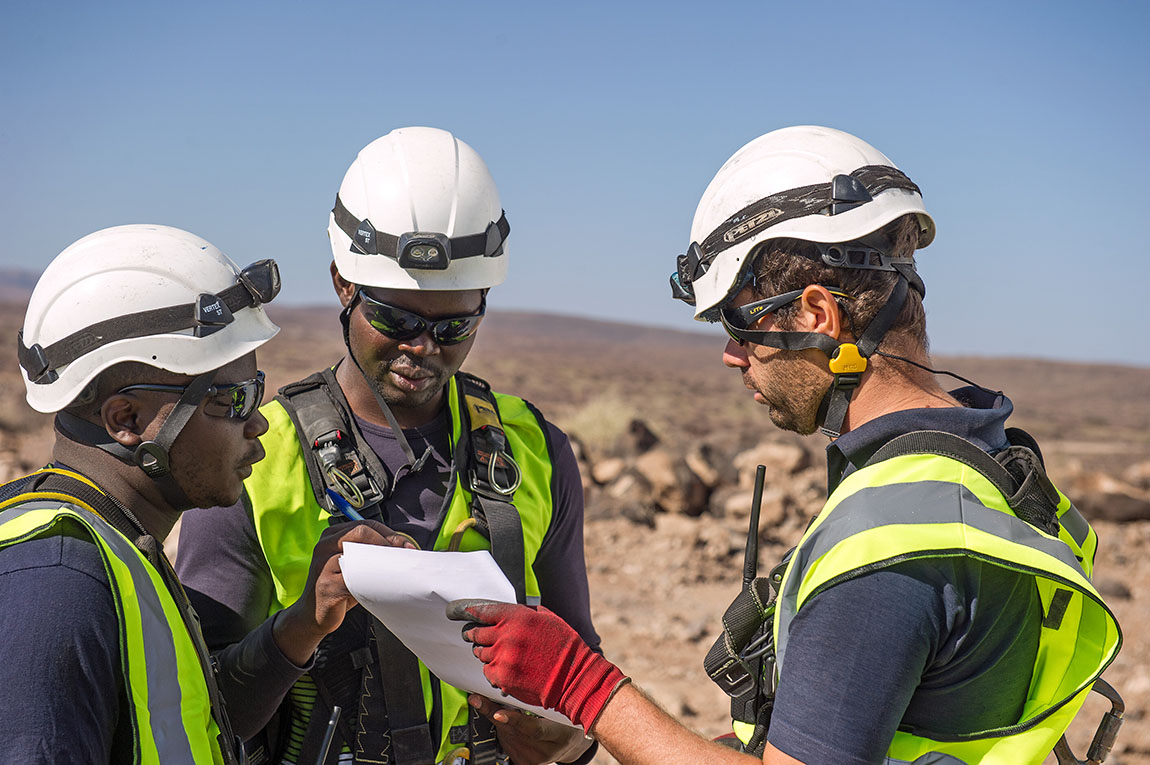 Another key focus for Vestas is improving its diversity and inclusion, in particular increasing the number of women in leadership positions. The wind industry in general has few female employees and managers.
"It's an issue more generally in the industry and it's an area where we can improve," Ekstrand explained. "By 2025, we aim to have 25 per cent of women in leadership positions, rising to 30 per cent by 2030. To meet those targets, we will need to attract more women to the company. Just 14 per cent of our employee base is female at the moment, which is similar to the rest of the industry."

Web: www.vestas.com
Subscribe to Our Newsletter
Receive our monthly newsletter by email