Why China holds the key to the green transformation
BY JASON DEIGN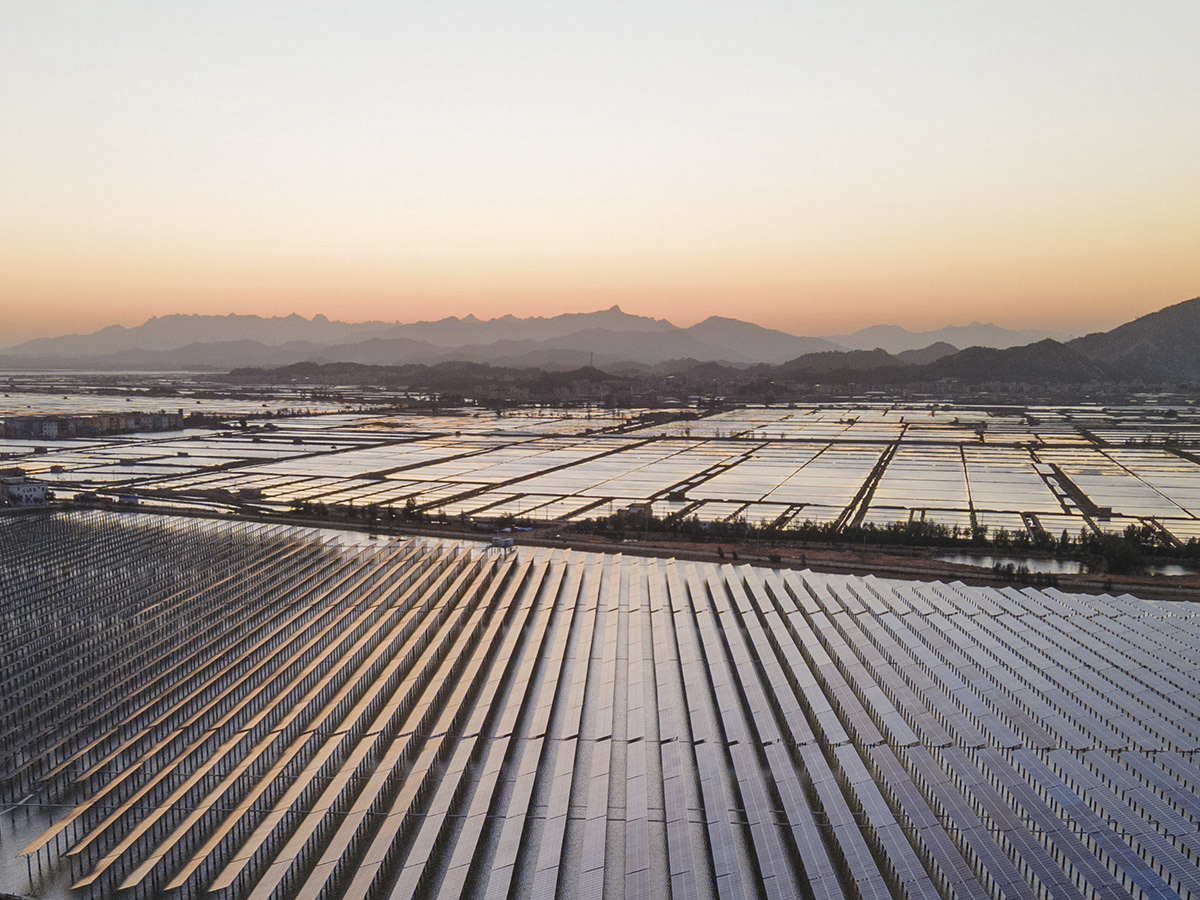 The rush to install clean energy technologies is a global concern, but one country holds the key. Thanks to its massive dominance in solar panel and lithium-ion battery manufacturing, China is critical to the world's plans for a cleaner energy system.
Renewable energy analysts have long had trouble working out what to do with China. If wind and solar installation estimates are sketchy in many Asian countries, in China, with a closed administration and massive production capacity, it's really a matter of guesswork. And then there is what happened in January 2021.
Researchers at big analyst firms such as BloombergNEF and Wood Mackenzie had been holding their breath to see if the Chinese National Energy Administration (NEA) would confirm 2020 solar and wind installation figures that the analysts already thought would be on the high side. What happened blew them away. The NEA's figures were on the high side alright: it said China had installed 48 GW of solar power, a third more than BloombergNEF's already-generous estimate of 36 GW. But China's official wind installation figures were even more breathtaking, at 72 GW.
That was more than the Global Wind Energy Council, an industry body, was expecting to have seen installed in the whole of the rest of the world. "The wind numbers just challenged our imagination," said BloombergNEF analyst Jonathan Luan Dong at the time.
Increasingly, though, China's dominance in cleantech defies belief. Wood Mackenzie estimates that the country now controls 50 per cent of all wind turbine manufacturing capacity, along with almost 70 per cent of solar module output and 90 per cent of lithium-ion battery production. China's position in the solar manufacturing market is particularly noteworthy given the scale and importance of the industry. To cut emissions to net zero by 2050, the International Energy Agency estimates almost a quarter of all electricity will have to come from solar panels.
Dominance in cleantech manufacturing
That simply will not happen without China, given the country's hold on solar panel manufacturing. Not only are seven in ten modules made by Chinese companies, but the country also controls more than 95 per cent of polysilicon wafer manufacturing. Polysilicon wafers are a key component in solar panels, so even module makers outside of China rely on the Chinese supply chain. It was not always this way, though.
When the solar industry was starting out, European companies held the lead and there were major module makers too across North America and Asia Pacific. Chinese-made solar panels were derided as being of poor quality. Ironically, what tipped the balance in China's favour was a ban on Chinese exports. In 2011, the now-defunct German solar module manufacturer Solarworld requested an anti-dumping duty investigation on Chinese solar cells and modules.
This led to a trade spat between Western economies and China that hampered the ability of China's nascent solar industry to sell panels abroad. "There was little domestic market back then," BloombergNEF solar insight analyst Yali Jiang says. "But then China started to develop its own domestic market and gradually became the biggest solar installation market. That helped the solar manufacturing industry."
China's domestic market accounts for a third of all solar installations, Jiang says, and the share is still growing thanks to plans to get to net-zero greenhouse gas emissions. The country is expected to install a record 140 GW of clean energy capacity this year, according to a Blooomberg news report citing Tao Ye, a researcher with China's National Development and Reform Commission, an economic planning agency.
The world's largest renewables market
That is more capacity than was installed in the whole world in 2020, Bloomberg said. China is aiming to install 1.2 TW of renewable energy generation by 2030, with around 100 GW of solar power going into the ground every year from 2023 – up from between 70 GW and 75 GW in 2022. Over the last decade, this massive internal market has allowed China's solar manufacturers to take the lead in quality and efficiency while delivering cost reductions through economies of scale.
This pattern is being repeated in other key cleantech industries, such as wind power and battery storage. "The sheer scale of its manufacturing capacity affords China a major competitive advantage," said Xiaoyang Li, principal analyst at Wood Mackenzie, in a press release in February.
Chinese wind turbine prices fell by 24 per cent in 2021 and will drop by a further 20 per cent in 2022, Li anticipates. This dominance is a headache for countries that are keen to meet net-zero targets and see the energy transition as a means of creating local manufacturing jobs.
Achieving emissions targets without depending on China "looks harder than ever as its manufacturers expand capacity and drive down costs," said Li. "And with China's power demand now cooling on the back of more manageable economic growth, local manufacturers are looking to further extend global reach."
Powering ahead with more capacity
Indeed, all signs point to China's cleantech lead growing rather than dwindling. China's production capacity for solar modules is rising faster than forecast global demand, Wood Mackenzie said in February, while its wind turbine component and battery manufacturing capacity will grow by 42 per cent and 150 per cent, respectively, over the next two years.
This manufacturing capacity is backed by huge supply chains. In polysilicon, for example, "a massive expansion wave is underway," says Johannes Bernreuter, head of specialist analyst firm Bernreuter Research. "The number of new entrants has grown to around a dozen, and market leader Tongwei has announced an annual capacity target of up to one million tonnes by 2026."
According to Wood Mackenzie, "China's renewables manufacturing has emerged from 2021 bigger and more competitive than ever before. Western markets are benefitting from trading with the IKEA of the energy transition, but balancing reliance on China's technology providers with local interests is now a key political as well as environmental challenge."
Other countries might wish to emulate China's success in cleantech manufacturing, but the truth is that the Asian giant is likely too far ahead to be overtaken.
"The energy transition and move to solar, electric vehicles and wind we see today would not be possible without the scaling and cost declines led by Chinese manufacturers in the last decade," says Alex Whitworth, head of Asia Pacific power and renewables research at Wood Mackenzie. "China is now a technology leader rather than just a low-cost leader, and strong re-investment in technology helps protect its advantage."
Subscribe to Our Newsletter
Receive our monthly newsletter by email